Josh Brown -- right -- with partner Barry Ritholtz: Our message of simplifying your portfolio, passive investing, and putting the bulk of assets in index funds gets a little fuzzy when on the other side of the wall they're pitching hedge funds.
Brooke's Note: It turns out the Reformed Broker was in reform school — a place where you start heading in the right direction but also a place where necessarily you're still hanging out with some of the Street guys with questionable influences. Josh Brown's plan to at last become an RIA — separate from where they hawk hedge funds within earshot — seems like a good move with intriguing possibilities. I joined Kelly on her interview with these guys. Josh and with Barry Ritholtz come across as people who are loving life and — appealing to our journalistic sensibilities — on at least a couple of occasions called bull-pucky on each other when the rhetoric overtook reality. By existing in an edgy realm of tweets and blogs, they have both boosted and created challenges for themselves in becoming trusted financial advisors. How it all works out over time is a case study for us all to follow. I just hope that their separation from a formerly omnipresent Fusion ("fusion" is a word euphemistically used at times in place of "bifurcation") doesn't diffuse their muse.
An RIA opening its doors with $100 million in assets to its name wouldn't normally be much to crow about.
But when mom and pop are Josh "Downtown" Brown and Barry Ritholtz — two characters who feed the ravenous beast that is the aggregate of hundreds of thousands of Twitter and blog followers — it's worth a good look.
Earlier this month the pair exited Fusion Analytics Investment Partners LLC with $100 million in assets and about five employees — counting outside consultants — and a plan to do much more about gaining an advisory stature commensurate in form and function to their vast rhetoric.
Confirmation of the move was preceded by an odd pause and cryptic letter from Brown that had people speculating that he might pop up as the next Jim Cramer. See: The RIA business' most prolific tweeter and blogger unexpectedly suspends activity with a semicryptic letter to his readers.
But instead, the launch of New York-based Ritholtz Wealth Management is the beginning of plans to preach less and practice more — a scheme that also involves bringing aboard "lots of bodies," says Brown. His body snatching plans are encouraged by what he perceives as a glut in good talent that has the secondary benefit of making salaries affordable.
Social stampedia
Ritholtz says the firm also has plans to announce a new Internet/social-media project next month that he's "jazzed about." See: How a 33 year-old advisor ditched the Midwest for California and used mad blogging and SEO skills to hijack annuity-bound web traffic to propel giant growth.
Asked about whether they view their effort as having parallels with other RIAs with bully-marketing pulpits — like Ken Fisher, Ric Edelman or Adam Bold — firms that have done to build businesses numbering tens of billions of assets managed, the two entrepreneurs warmed to the line of inquiry. The short answer was "yes" — more on that later.
'Wealth' in the title
As for the $100 million in AUM, Brown says that will be revised once the final ADV is turned in at the end of the year, but won't hint as to what that amount will be. Both say most of their clients have followed them to the new practice — and they've attracted some new clients now that they're truly RIAs.
"Just putting 'wealth management' in the title, we got some calls," says Ritholtz. See: How 3 wealth managers at Goldman Sachs parlayed a $1 billion book of business into a $125-million payday — after doing it once before for $217 million.
Brown and Ritholtz had been operating under Fusion Analytics's RIA, which distinctly did not have wealth management in its title. Fusion is an asset management firm with offices in New York, Dallas and Coral Springs, Fla. Brown emphasizes that what he and Ritholtz were running there, though, was an "independent practice," while the other advisors at the firm did things like institutional trading, venture capital investing and directing clients towards hedge fund managers.
Lost in translation
But, because what Brown and Ritholtz were doing as advisors differed so heavily from what else was going on at the firm, it could get confusing for clients.
"Our message of simplifying your portfolio, passive investing, and putting the bulk of assets in index funds gets a little fuzzy when on the other side of the wall they're pitching hedge funds," says Ritholtz. See: The hedge fund legal elite meet in NYC to wrestle with a terrifying new threat — RIA-like accountability.
Indeed, the Fusion Analytics website uses a run-on sentence to encompass its stock of "world class" services on its general store shelves. "Our products and services cover virtually every gamut of the investment arena, from asset management to financial planning to insurance to alternative investments, thus providing our advisors and clients a one-stop shop for all their financial needs."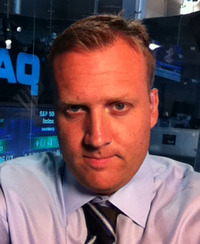 Josh Brown: Our message of simplifying
your portfolio … gets a little
fuzzy when on the other side
of the wall they're pitching hedge
funds.
So, "we started an RIA. We'd been operating under someone else's RIA," says Brown, who is famously known by his blog moniker of the "Reformed Broker." After 10 years working for a string of small broker-dealers, including the now defunct Lew Lieberbaum & Co., Brown left the brokerage world in 2008, saying he was disillusioned with it. Now, he's leaving Fusion, a halfway haven between a pure RIA and a sell-til-you-drop broker-dealer, for a place of more refined reform.
Or, as Ritholtz puts it: "It only takes 10 years to become an overnight sensation."
The duo says it was easy to break off from Fusion Analytics, because the firm had "nothing to do with our clients," says Ritholtz. All clients came through word of mouth, he says, and there were no referrals from Fusion. "We were running our own show," says Ritholtz.
Kevin Lane, a managing partner at Fusion, says that while it doesn't comment on departures from the firm, "we wish Barry and Josh well in their new endeavor." See: Two firms that have love-hate relationships with RIAs draft their harshest critics to serve as consiglieres.
No sour yogurt
The clients they served at Fusion Analytics and plan to serve now have, on average, assets in the $1 million to $3 million range, though Ritholtz swears they've taken on people with $250,000 who showed growth potential and turned down multi-million-dollar accounts where it wasn't going to work or the prospects "didn't understand what we do." The duo has no formal minimum — an industry countertrend forming to client segmentation. See: Marty Bicknell jumps into the mass market with no 'robo-advisors' and a missionary zeal.
Along with back-office staff, the firm has brought in planners to make sure financial plans harmonize with asset management. "I don't agree with places where they sell planning services separate from asset management. You can't separate them," says Brown.
The RIA houses everything at TD Ameritrade and maintains a core portfolio consistent across clients, with a handful of separately managed accounts to customize for each client based on cash management and tactical asset allocation.
"You start with unflavored yogurt. How are you going to flavor that?" says Ritholtz. They bring in specific outside products and managers for specific needs "rather than do it half-assed" on their own, he says. But, he emphasizes, that they do "manage most of the money for most of the clients"— between 70% and 80%.
"We're not running a million different accounts for a million different people," says Brown, because it's not efficient and not necessary.
Just be yourself — to a certain extent
Their relatively passive, straightforward philosophy may not be as exciting as the image they cultivate online, but it has brought them clients through an Internet presence promoting those beliefs — a strategy they say is all about being themselves.
But, there are some risks to being yourself.
"The strategy of just being yourself and having that as your messaging can work in terms of building visibility and fame, up to a point," says Jason Lahita, managing partner at FiComm Partners LLC. "At a certain point you risk becoming known more for being a talking head than an advisor if not careful." See: Advisors should go all-in to make PR worthwhile — otherwise, steer clear.
The pair doesn't have a PR person and do no traditional marketing, says Brown. "We don't spend anything on marketing," he says. "We're not hobnobbing at regattas and on golf courses. We're not pretending to be involved in charities we don't really care about."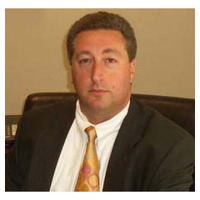 Barry Ritholtz: You get tired of
giving good advice that gets ignored.

Media never sleep
They do, however, do a whole lot of tweeting and blogging.
Along with working as an RIA, Brown writes regularly for publications such as The Wall Street Journal and appears on CNBC. He serves on the boards of BrightScope Inc.'s and Riskalyze and wrote a book about his experience in the brokerage world. Ritholtz does no less. He appears on Bloomberg TV, writes for The Washington Post and has his own dedicated Internet following. See: 'Reformed Broker' and blogger 'Downtown' Josh Brown joins BrightScope's advisory board.
But, the two insist that all that work is just them being themselves — constantly, around the clock. They both live on Long Island, get up early — often before 5 a.m. — and start reading and responding to tweets and e-mails. "The phone doesn't ring at 4:45 a.m.," says Ritholtz. On the hour train ride into the city, they both write their columns and blogs. By the time they arrive in the office, most of the social media work is already done, says Ritholtz.
"I have zero fantasy football teams. This is it," says Brown.
Hopefully, clients see this and think "these guys are up to their ears in this, more than anybody else," says Ritholtz. See: 6 ways that RIAs can hone their expertise in social media by acting more like journalists.
"When we think something we say it," says Brown.
Do I offend?
Brown says he's stepped back some on the tweeting, though he's still sending out a couple dozen messages a day to other advisors, editors and clients. "If anything, I'll be downshifting, not upshifting" on social-media and Internet work, he says — even though he's been on Twitter since 2009, when "no one else was on there." See: High costs, low value explain meager social media use by financial advisors, experts say.
On the other hand, Ritholtz, an original financial blogger back on GeoCities, has a new Internet project he'll be announcing next month that will definitely be an upshift, if he can upshift any more.
Most RIAs get social media wrong, argues Brown. Those RIAs hire a consultant and PR people, who often give them preapproved tweets to select from for the day — and then they hope they haven't upset any potential clients with anything too controversial.
"We've done it the other way around," Brown says. See: Escaping the content bubble: How RIAs can break out of a PR slump.
Both he and Ritholtz argue that while they've offended some people by what they say online, they've also attracted potential clients by being themselves. See: After outcry, Betterment 86's (but not on purpose) a blog post inflaming advisors.
Letting the bandwagon go by
After Ritholtz wrote a number of posts two years ago about how broken and speculative the gold market had become, he was contacted by someone saying they had planned to bring over $1 million until that gold argument pissed them off. Ultimately, Ritholtz was right, but it doesn't always work that way. If you write what you think, "sometimes that alienates one-third of our audience," he says. See: Should RIAs buy gold now as a hedge?.
"By being authentic, you're putting yourself at risk," says Brown. You're also engaging people, though.
Another time, Ritholtz says, he wrote about how the record $550 million fine against Goldman Sachs was a whopping one, as opposed to jumping on the Internet bandwagon by expressing outrage over the small size of the fine relative to Goldman's revenue. In turn, he got calls saying that he was taking a "surprisingly rational" position.
"Letting your lizard brain do your thinking is a recipe for losing money," says Ritholtz.
Knock as good as a plug
The two of them have hundreds of posts like these online. Ritholtz recently wrote about the possibility that the government shutdown could cause stocks to drop 20% to 30%, and another post taking on a reader's assumption that Obamacare had increased part-time employment. Arguing with a reader (and potential client) is always a good business strategy, Brown jokes around, including re-tweeting someone else's Twitter post: "You guys make Twitter worth it! Just kidding, we are all wasting our lives."
The sheer number of posts and comments and blogs and tweets means that potential clients come in with a better understanding of what Brown and Ritholtz are about and what they do. It makes the "dance" of getting to know each other easier and quicker, because "we become a known quantity," says Ritholtz.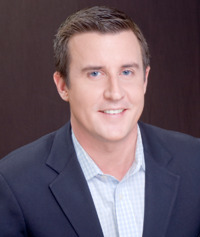 Jason Lahita: if true transparency is
not just a tag line to
you but a real way of
conducting your business, then this approach
is solid.
"If true transparency is not just a tag line to you but a real way of conducting your business, then this approach is solid because your clients will appreciate you for your candor and you will appreciate them for 'getting you' — and everybody wins," says Lahita. The important thing, he says, is to balance telling it like it is and actual business messages. If you're too polished, it doesn't sit well, but if you're too rough around the edges, it can rub people the wrong way.
"Some people are naturals when it comes to PR, like these guys," says Lahita. "All that said, they should definitely think about having a professionally managed, strategic communications plan."
"Just because you start to tweet, go on LinkedIn and write a blog, it doesn't mean business is going to come walking through the door," says Brown. See: RIAs recount how they reap new clients using LinkedIn and Twitter, stealing a march on shackled wirehouse advisors.
Reformed brokers
Brown converted to a fee-based practice after the 2008 financial crash. He's also well known for his Internet and social-media presences, as well as his frequent media appearances.
Ritholtz started as a trader and then moved into technology research, before becoming the chief marketing strategist at Maxim Group during the time it merged with Herzog and InvestTech. His job was primarily to teach stockbrokers about the market and investments and clients. But, eventually, he wanted to move on.
"You get tired of giving good advice that gets ignored," says Ritholtz.
Now, Ritholtz serves as the chief investment strategist for the new RIA, coming up with investment guidelines and conducting research. Both will work as advisors, serving their own clients, and doing outreach and marketing. The back-office "kids" will do the stuff anyone can do. That way they each have time to do "only the stuff only you can do," the CIO says.
Everyone had $100 million once
It's a plan they're hoping will serve them well, following in the footsteps of other RIAs that were once newly formed and had just $100 million AUM.
"I think Ken Fisher's one of the most insightful marketers," Brown says. See: Ken Fisher keeps expanding his $42 billion RIA empire despite UHNW head winds.
Their goal is to ultimately follow in the footsteps of Fisher and Ric Edelman — but only by being themselves. See: What lessons can Barron's #1 rated financial advisor teach us?.
---
Related Moves
September 16, 2020 – 6:00 PM
---
---
Mentioned in this article:
FiComm Partners
Marketing & Public Relations
Top Executive: Megan Carpenter, CEO
---
---
---
Jeff Spears
October 14, 2013 — 5:19 PM
I wish them the best. Effective use of Social Media is a competitive advantage of independent RIAs and there is NOBODY better at Social Media than these two.
Only unsolicited advice I'd give is to refine their positioning on backoffice support.
The back-office "kids" will do the stuff anyone can do. That way they each have time to do "only the stuff only you can do," the CIO says
John
March 30, 2014 — 10:07 PM
Why didnt the story mention the fact that neither of these clowns is qualified to manage anyone's money or the fact that Brown worked fro Westrock Advisers which was a boiler room that lost its broker dealer license??? Just another example of crap media.