News, Vision & Voice for the Advisory Community
Freedom One's system offers 3(38) fiduciary management that allows the $85-billion Raleigh behemoth a way to take greater control of assets
January 9, 2013 — 5:25 AM UTC by Lisa Shidler
Brooke's Note: Joe Duran talks about how an oligopoly of a few big, branded national players will one day dominate the advisory business. Maybe we're getting a little taste of what the United Capital CEO is talking about as CAPTRUST hits $85 billion (though its dated ADV states $68 billion) with this deal — and seems to only be gaining strength with size. Of course, the added twist is that the deal makes CAPTRUST more of a classic RIA in the sense that it'll now be in a better position to do discretionary business with what its acquiree, Freedom One, brings to the table.
CAPTRUST Advisors LLC, one of the nation's biggest 401(k) RIAs, has wrapped up a deal that has sent shock waves through the 401(k) industry. See: Cerulli: RIAs and hybrid RIAs make giant advances on banks and wirehouses in the 401(k) race.
The purchase of Freedom One Financial Group gives $85 billion Raleigh, N.C.-based CAPTRUST the added scale and fiduciary capabilities to make a bid for domination of the 401(k) business. The market powerhouse was recognized by RIABiz last week. Clarkston, Mich.-based Freedom One provides managed-account solutions to plan sponsors. See: 10 most influential individuals in the 401(k) industry affecting RIAs in 2012, Part 2.
"That's really big news," says David Selig, chief executive of Advice Dynamics Partners. "These companies were big to begin with. Now they send a signal to the marketplace that they want to dominate the 401(k) market and leave other companies scrambling to get the same size, scale and capabilities."
The deal closed on Dec. 31. and brings CAPTRUST's assets to $85 billion. Freedom One has a little more than $1 billion in assets.
Growing advisor workforce
CAPTRUST had about 1,175 401(k) plans and gained an additional 300 from Freedom One as part of this deal. More typically, the deal will bring over an individual with a book of business. This is the largest of the many deals CAPTRUST has made to attain its current stature. It has seen its staff grow from 91 in 2007 to 201 in 2012.
In that same time period, as part of CAPTRUST CEO J. Fielding Miller's plan to reel in retirement advisors from wirehouses and other venues, the company's advisor force has grown from 28 to 62. Last year alone, the firm added 10 advisors, among them, Pamela Popp, former CEO of JPMorgan Retirement Plan Services.
The firm's assets were at $18 billion in 2007 and have grown 355% to $82 billion as of early December 2012, growing $22 billion in the last year alone. With this deal, CAPTRUST now has 19 offices and oversees a total of 1,475 retirement plans, up from 494 five years. The firm added more than 200 plans in 2012. See: Fidelity, Vanguard and Schwab have top 401(k) brands but plan sponsors like the service of off-brands better, study shows.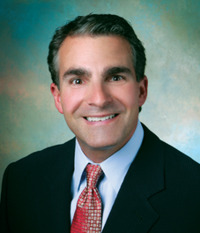 Mark Wayne: The real exciting part
is we get to market our
managed accounts through 18 offices.
Michigan Freedom
Freedom One will operate a large office with about 43 employees in its current location in Clarkston, which will serve as CAPTRUST's operational hub for the managed-accounts program. Freedom One will operate under CAPTRUST name. Freedom One specializes in managed accounts that offer 3(38) fiduciary management, which means the RIA takes discretionary control. Virtually all of the assets managed by CAPTRUST are non-discretionary according to the company's SEC ADV.
Freedom One was founded more than 20 years ago by Mark Wayne, president and CEO. Wayne was recognized by PlanSponsor Magazine as one of the nation's top retirement plan advisors in 2009 and serves on the investment advisory council for Fidelity Investments.
Wayne, 48, is eager to run the managed accounts and the 3(38) division for CAPTRUST. "We really think that the 3(38) is the wave of the future and believe that more plans will start using that because many companies don't want that control over their investments. I don't know how far up market the 3(38) will go but we're going to see bigger and bigger plans adopt it. In the end, some of these investment committees don't have the investment sophistication." See: 7 things a financial advisor needs to know to succeed in the 401(k) business.
Miller declined to state terms of the sale but emphasized that Wayne will be quite involved in the operations and is gaining ownership in CAPTRUST.
"We're not just buying revenue. This is a strategic play. This has that magic fit," Miller says. "They are a lot like us as an RIA. We've been moving down the path to take on more 3(38) total fiduciary management but they've been doing it for 10 years."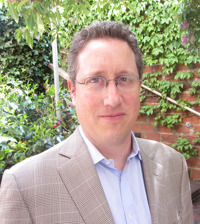 David Selig: These companies were big
to begin with. Now they send
a signal to the marketplace that
they want to dominate the 401k
market.
Giant scale
This large deal illustrates the importance of scale in the 401(k) arena.
"There are a lot of moving parts in the 401(k) business and pieces of the value chain that can and ought to be aggregated," Selig says. "To offer a one-stop shop is a differentiator, and we'll probably see more of it."See: Big chill: Worried RIAs and other 401(k) leaders gather in Chicago in hopes of saving the goose.
There's no question that CAPTRUST will continue to accelerate its growth, says Rick Meigs, president of Portland, Ore-based 401khelpcenter.com LLC.
"We should expect to see more such mergers in the future. In the midsize and large markets, size matters. Size allows one to invest in technology, attract the best people, leverage fixed costs, and finance national sales, marketing and branding campaigns," Meigs
says. "CAPTRUST is a big player, and I expect to see them continue their merger and acquisition activities in the 401(k) RIA market."
Discretionary king
Kevin Chisholm, associated director of Boston-based Cerulli Associates says the merger will accelerate CAPTRUST's offerings in the marketplace and that gaining access to the managed accounts from Freedom One will be a huge advantage for CAPTRUST.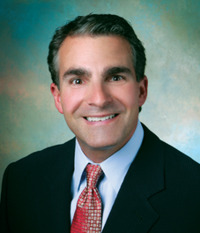 Kevin Chisholm: As firms talk about
getting in the 401k space, deals
like this make it more difficult.

"Now, CAPTRUST will have someone who is an expert in managed accounts. CAPTRUST doesn't have that now. and this will give them national distribution. This would make the most sense for both firms from a business perspective and certainly is the next step in the evolution in CAPTRUST," Chisholm says.
He adds that as RIAs like CAPTRUST continue to grow, it will make it more challenging for other RIAs to compete in the 401(k) market.
"Specialist firms like CAPTRUST are dominating this space, and they're one of the dominant players in the space. As firms talk about getting in the 401(k) space, deals like this make it more difficult," he says.
Managed-account muscle
In fact, Miller says his company was working to build out its own more advanced managed-account option but realized that by purchasing Freedom One his firm would gain a ready-made system. He acknowledges his firm will need to tweak Freedom One's system so that it'll work seamlessly with CAPTRUST larger clients.
Freedom One has plans that range from $3 million to about $20 million in assets. CAPTRUST tends to have larger plans of around $20 million in assets or more. But one of the most attractive aspects of Freedom One is that is has a robust fiduciary discretionary
management as part of its managed-accounts program. See: How giant advice provider Financial Engines can sweep the 401(k) field — or not.
Miller's firm often serves as a 3(21) fiduciary but more plan sponsors want RIAs to take over the full fiduciary responsibility, which gives them full discretion because it relieves many of the employers from the stresses of making 401(k) decisions. See: Do 401(k) assets require all fiduciary care all the time?.
"Managed accounts is something that Freedom One brings to the table," Miller says. "They're doing much more than we do. They've got an excellent track record and we'll use their managed-account platform. We do think what we're doing is unique and goes against the grain of the advisory industry."
Wayne looks forward to offering his firm's managed account products on a national level.
"The real exciting part is we get to market our managed accounts through 18 offices," Wayne says. "When you talk about experience and track record, show me any 3(38) that has the kind of track record we have. How can a plan sponsor hire a firm that has no track record of a 3(38)?"
Miller and Wayne have known each other for years. The two have seen each other at industry conferences and Miller says on occasion his firm would compete head-to-head with Freedom One for plan accounts, though Freedom One occupies the large niche of Midwest plan sponsor clients.
"We've got a national strategy and this gives us an anchor in the Midwest," Miller says. "This is more of an operational hub for us. We're very excited."
Participant outcomes
Miller believes that as the emphasis is on participant outcomes, this deal with provide his firm with better leverage to plan sponsors. "We're already doing some discretion, but this gives us an entire portfolio of options. We think there's more emphasis on participant advice and participant outcome than ever before."
CAPTRUST Advisors used its attorney and an outside attorney to engineer the deal, which Miller and Wayne have been hammering out for about six months.
"Freedom One had other options and they took a long time to make their decision," Miller says. "Ultimately this was a better fit for his company. A lot of people would gut his practice, but we're using it as a strategic investment to grow."
When Miller and Wayne originally started talking some time ago they were originally looking at CAPTRUST outsourcing some of its smaller business to Freedom One. Even though, CAPTRUST's ideal business is plans of more than $20 million in assets, the giant firm still has dozens of smaller plans and works with nearly 50 recordkeepers.
"It wasn't more than several weeks before we figured out it makes more sense for us to merge and them to acquire us," Wayne says. "It just fit hand and glove."
Wayne was looking for a partner because he worried about what would happen to the firm if he should die and felt this
would provide a necessary succession plan — even though he has no intentions of retiring anytime soon. He started his firm in 1988 but it wasn't an RIA until he bought an advisory firm in 1995 and the firm began providing advice to participants and plan sponsors. See: Have an aversion to succession plans? Consider a continuity pact as a vital baby step.
Wayne says he has no qualms about changing his firm's name and losing the brand of Freedom One. "The biggest people who have a problem with it are my kids and maybe our town since we have one of the largest buildings. It'll shake up the town. But it'll be a nice and slow change. We won't make any branding changes for six months."
---
Mentioned in this article:
---
---
Share your thoughts and opinions with the author or other readers.
Stephen Winks said:
January 9, 2013 — 2:42 PM UTC
The need for innovation in the 401(k) space is extraordinary as the DOL and Borzi will require fiduciary standing of advisors serving retirement accounts as a statutory imperative. Wall Street's is inability to act in a fiduciary capacity is totally self inflicted. 338 is simply insurance which shifts fiduciary liability from the broker—a major innovation required by statute—essential for plan sponsors acting on behalf of their employees with fiduciary responsibility.
The other innovations that follow are profound. There is about 200 bps that need to be wrung out of 401(k) solutions which will make the major 401(k) solution players marginally profitable as they are presently structured, thus new generation record keepers like CapTrust will grow exponentially based on service, expert authenticated functionality and cost. Importantly the terribly expensive Target Date Fund option and the "to" or :through" controversey is rendered obsolete with totally customized portfolio construction at the participant level. CapTrust is not inhibited by any of the aversions of the the brokerage industry to fiduciary standing and none of the self serving interests of product manufacturers. This is the future of the financial services industry.
Low cost expert fiduciary counsel achieved in the retirement space raises the obvious questions of why this level of accountability, responsibilitty and professionalism is not available in taxable accounts. Indeed, the self defeating strategy of the brokerage industry to be insular to the best interest of the investing public and the fiduciary standing of its brokers and its reliance on expensive packaged product/solutions makes our largest broker/dealers the high cost low value added alternative to advisors who are actually accountable and responsible for their recommendations.
Harvard's Clayton Christensen observes, "the biggest mistake make by established industry's when faced with industry redefining innovation is to look at innovation in the context of their existing business model when a new business model waxin order.
The key to this innovation is process (expert authenticated prudent investment process), which Edwards Demming observed to the chagrin of Detroit, :if you can't describe what you do in terms of process, then you don't know what you are doing." There are the questions emerging of the reliability of advice, technical competency and the trust and confidence of the investing public which will be resolved in the best interest of the investing public. There are lessons learned by Detroit in automobile manufacturing that are about to be relearned by Wall Street.
SCW
---
---