News, Vision & Voice for the Advisory Community
Over 2,000 advisors were added in nine months and the free software is looking like it's worth more than what you pay for it
January 8, 2013 — 6:31 PM UTC by Kelly O'Mara
Brooke's Note: If you're a Yalie with a name like Ethan Eden, what do you do for a follow-up act? You take what your stock-broking mom did for a living and build on it through innovation. That seems to be part of the intriguing Market76, Silicon Valley story that is actually happening a little north of the Merritt Parkway. We wrote about Eden and his company a while back but we were curious to see if his story had continued to develop. See: Advisor Tested: Market76 is trying to be a better, cheaper platform for advisors — free, in fact. We also wondered if giving the software away for free and worrying about revenues down the road was going to work out — down the road. Eden says the revenue generated by selling the data can outstrip what might otherwise be raised through a typical license-fee model. And is that all OK with regulators — selling client info? We asked for and received some thoughts.
There's a joke that goes: "If you're getting something for free, you're probably not the customer."
For Market76 that's only sort of true. The tech company offers advisors a CRM and portfolio management platform that it considers one of the most-streamlined and straightforward on the market, backed up by a support staff that can bring in new data feeds at the drop of a hat. And, it's entirely free — at least for the advisor.
But, Market76 isn't a charity; it just makes money from a different revenue source: Advisors can opt to pay for premium-like add-ons or features that go beyond the basic core services that most advisors need. However, the vast majority of Market76 advisors don't pay anything at all. See: Why a $1.5 billion RIA is selling internally this time — perhaps with Schwab as 'investment bank' — after a sale to an outsider went bad.
Most of the company's revenue comes from a new kind of business model that takes the data that advisors generate, anonymizes and aggregates it, analyzes the overall trends and sells those data trend reports and analyses to companies that Market76 is betting will be willing to pay handsomely for the information. Though it won't comment on how much exactly they are charging, the company does note that companies are willing typically to spend nearly ten times as much on product development as advisors spend on technology.
"We built this for ourselves," says Ethan Eden, a former advisor, who built Market76 to address the issues with available technology.
Getting more than you pay for
But the Market76's model has also made converts out of those who were initially wary.
"I was really skeptical," says Bill Winterberg, principal of consulting firm FPPad.com. After hearing that it was free, he didn't have high expectations of the software. Most people assume they get what they pay for. But after Winterberg did a demo of the Market76 platform earlier this fall he was impressed. "The software is very well put-together," he says. "They do some pretty clever reports and clever data presentation. Without question, there are companies who want to buy that information." In January, Winterberg will interview Eden on his website.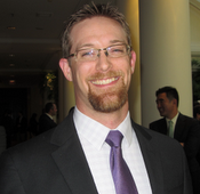 Bill Winterberg: I was really skeptical.

Eden says he encounters such positive reactions frequently. Since March, Market76 has grown from under 1,000 advisors to 3,000 advisors from 100 firms with $80 billion on the platform. That's significant growth for a company, financed by private funding and angel investors, that just began demo-ing its product in mid-2011.
About two-thirds of those advisors are IBD reps and one-third are RIAs, By assets, however, Eden says it's more of a 50-50 split. The advisors switched to Market76 from "all the usual suspects," says Eden, such as Black Diamond, Junxure, and Redtail Technology.
Eden, a 32-year-old Yale grad, hopes to grow to 10,000 advisors next year and to augment his 10-person staff. Without any marketing so far, Eden says, "it's all word of mouth." In February, Market76 will roll out its newest version, which has upgraded mobile platforms, a cleaner look and more flexibility with data categories, allowing advisors to create a nearly infinite number of graphs or charts based on the client they're talking with.
But, instead of adding more reports that advisors can run, they're actually streamlining to fewer — just the 30 advisors really need. It will also continue to add data feeds from custodians, which Eden says it can do quickly whenever there's a new one, and are considering adding a trading platform. This question of the ideal number of reports offered is something that AssetBook tussled with before increasing the number. See: Half-financed by RIAs, AssetBook rolls out 'Radar' to put big RIAs in its range.
Only what's needed
Raised by a single mom who was a stockbroker in Connecticut, Eden grew up in brokerage offices. Later, working as an advisor in his family's wealth management offices, he was unhappy with the technology options available. They were either too complicated and expensive or so simple they missed some key features.
"Why isn't anybody designing something for me?" Eden asked himself.
What he designed at Market76 is a streamlined CRM and portfolio management system that has all the core functions most advisors need, from recording client phone calls and adding them to the client's record, to sorting the performance data by household or asset and generating a variety of flexible reports. What it doesn't have are all the bells and whistles of plenty of the newest tech platforms. Eden believes those bells and whistles make for a good sell — and brings in the venture capital — but doesn't make things easier for most advisors. "We built what advisors need and we don't build the other stuff," says Eden. See: Schwab connects CRM to account opening for RIAs.
Eden is adamant that the majority of advisors don't need all the extra fancy features and it wasn't worth it to build them, when it would make the system more complicated and confusing. "The juice didn't seem worth the squeeze," says Eden.
But, advisors will be able to pay for additional features and add-ons as Market76 works with other companies to build them — if those advisors have some kind of niche need.
A different revenue stream
The vast majority of advisors on Market76's platform pay nothing, however, because they don't need any additional features beyond the core system. And, Eden says the amount being paid for any kind of add-ons will be a very small portion of the company's revenue. Most of the revenue will come from third-party vendors paying Market76 for analysis of what advisors are doing.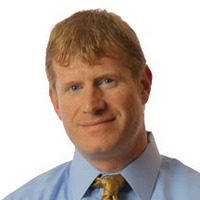 Rob Major: I'm not going to
take that chance.
Instead of charging advisors a lot for their tech platform, says Eden, they can give advisors what they need and charge product development companies for the information those companies want to build better products for the advisors.
"The business model is sustainable," says Eden. "It's a much larger opportunity than to simply charge advisors."
But some advisors and industry experts question whether the model is risky from a regulatory point of view and that even if it does pass muster on that front, whether the perception of it being risky will scare some advisors off.
There is concern, for instance, that an adviser's privacy policies may prohibit the firm from sharing this information with a third party, even if it is anonymous. Advisers must also document that they conducted due diligence of the firm collecting this Information. The adviser may be on the hook if the data is not secure. Advisers should not rely on the assurances of the vendor's compliance attorney that the program meets regulatory standards.
It's just a concept that hadn't made it into the financial sector yet. "Financial services software lags the trends in general software by a couple years," says Winterberg.
Aggregating anonymous information
Part of the reason financial companies haven't tried to sell the valuable data they collect is because of the restrictions and regulations on that data. "Ours is a little more complicated [than Facebook or Google]," says Eden. "There's a lot of stuff we can't do."
It is, understandably, completely illegal to sell individual client or advisor data. And, that's not what Market76 does. What they have done is created a proprietary system that, in essence, starts by making all information anonymous, then aggregating the anonymous information, analyzing it to identify some key trends or criteria or metrics — depending on who's asking — and then selling that analysis to a third-party, for example a product development company.
To develop this system, Market76 consulted with compliance lawyers to make sure they met a regulatory standards, but also met their own ethical standards.
"We continue to consult regularly to ensure our decisions are of the highest ethical standard — beyond regulatory, which we view as a minimum requirement, not a goal," says Eden. "There's no way you could take our information and pinpoint an advisor or client."
"If data really is truly anonymized and can't be traced back, I think regulators would have a hard time trying a case," says Winterberg.
To date, Eden says, they've made "double-digit" number of deals with third-parties willing to buy their analysis, but more of in the works. These companies want to know, for example, if there's demand for a product before they develop it, if it'll make clients' portfolios better, how much better, how it will complement other things in portfolios, and how much they'd be willing to pay for those increases in performance.
"We can answer those questions," says Eden.
Eden argues that by providing product development companies, who are not the only firms interested in this type of information, with analysis of what advisors are doing, it'll ultimately help advisors. And, those companies have a bigger budget, so they're in essence paying for the advisors' CRM system — which they're getting for free. It's a win-win, he says.
"If they understand the demand better, they're going to build better products," says Eden, which ultimately is better for the advisor and for the client.
'A hard sell'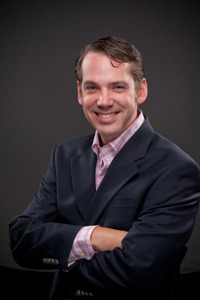 Bryan Mills: At first, the fact
that the software was free 'really
threw me for a spin.'
With a new business model and a different set-up like this, advisors may be wary, which will make it hard to win them over.
"Advisors will be very cautious," says Winterberg, as they are with any vendor that uses their information and client data. They'll have to be reassured and see it in action.
Bryan Mills, a registered rep with Investors Capitol, who focuses on retirement planning, started using Market76 a little over a year ago after working with Sage ACT! CRM software and with SalesForce. At first, the fact that the software was free "really threw me for a spin," says Mills, but the demo won him over with its simplicity and ability to easily access detailed client notes.
Obviously, Mills wanted to make sure that his data and his client's data was secure. He read over the nondisclosure form extensively and was reassured that all individual information would not be tracked or recorded. Market76 was simply taking overall trends and analyzing them.
"That doesn't bother me," he says
"I find it interesting, but I don't know that it's going to work in this industry," says Rob Major, president and CEO of AssetBook Inc., a rival technology platform. It could work, he says, but "the jury's still out in a serious way." See: Half-financed by RIAs, AssetBook rolls out 'Radar' to put big RIAs in its range.
For advisors, it's not just the use of their data that may make them cautious, says Major, but they may also feel uncertain that the company is going to be around in the long-term. It's a concern, Eden says, is unwarranted.
Take a chance, take a chance
But, as an advisor, says Major, "I'm not going to take that chance."
While Major says he never thought about doing this and it's simply not the business he wants to be in, some of those metrics that are being sold could also be useful to the advisors themselves. Winterberg agrees that if advisors have access to some of the same analysis of the market, that would be useful enough to overcome any concerns they might have.
The ability of advisors to utilize their data and do things like generate reminders is in the works. For now, though, it's an idea that will have to win over advisors on the platform's own merits.
"I think Market76 is ahead of the curve," says Winterberg.
And, that's not always a good thing. Being an early adopter can make it hard to convince others that you're onto something.
"I think it's a hard sell."
---
Mentioned in this article:
FPPad.com
Consulting Firm
Top Executive: Bill Winterberg
---
---
Share your thoughts and opinions with the author or other readers.
Doug Throckmorton said:
January 8, 2013 — 8:11 PM UTC
I have seen this product and met its founder, Ethan Eden; they are both great. Early adopters will love it and it will turn the reporting technology business on its head. I had some of the same concerns about privacy and compliance but proper documentation and due diligence can overcome those.
Stephen Winks said:
January 8, 2013 — 8:44 PM UTC
The determination of sucessful future product offerings based on past offerings/trends seems to preclude product innovation as it must have already occured. Market76 is really confirmation rather than determination. Certainly confirmation is important, but just not for market leaders that drive innovation. That said, the sucess of this new revenue model is promising, but only if it is at the forefront of innovation, rather than on the tail end when it is too late.. It would only document the jestation period for inniovation to be adopted and would always be a lagging indicator for innovation..
The key to advancing innovation is large scale adoption by leading distribution firms and sponsorship of credible vendors with great brands and broad based distribution. Of course, the presumption is that distribution firms are interested the client;s best interests or even the best product—which is proven not to be the case .So the burden in advancing innovation is still on the product vendor even with Market 76 data.
Perhaps Market76 can pioneer the advancement of innovation through no cost advcisory services support, but it seems to be built to support convention and status quo.
SCW
Joe Anthony said:
January 8, 2013 — 10:01 PM UTC
The reality is that CRM is becoming a commoditized business, or at the very least, an area facing pricing compression. The options for advisers are fairly wide. Eventually, the price points will be forced so low anyway that those in the game might as well account for little or no revenue from the licensing. Where the value is to be harnessed lies in how the underlying data might inform the adviser's decisions. Facebook, LinkedIn, Google and others already use similar models to gather data and feed users ads that tie to their activity and data. Obviously, financial services firms operate under different rules but consumers haven't been deterred by what they know Facebook, Google and others are doing.
Chad Snyder (Ebix) said:
January 8, 2013 — 11:42 PM UTC
Interesting point Joe, but I think there is a good bit of difference between the business model of CRM versus that of Facebook, LinkedIn and Google. Nevertheless, the push towards deep data is being explored by almost everyone that does business on the web, including most CRM companies.
If every CRM starts doing a similar thing — and there are plenty of data companies offering widgets for such capabilities — wouldn't there also be pricing compression in this revenue model as well?
Additionally, Market 76 has tried to keep its platform clean and simple. On one hand that simplicity can be great, on another hand it might mean that Market76's data doesn't go as deep as other CRM vendors, for instance. Vendors that enable advisors to wrap their arms around their clients so that advisors can intimately know their book of business might offer more valuable mining opportunities as the data is simply, deeper.
Still, I agree that ever greater competition and better technologies will scale down the costs of CRM, but I doubt deep data will be the sole key to CRM profitability. It'll simply be one revenue stream — if it passes all compliance tests. Regardless, CRM companies are evolving well beyond CRM. CRM is still the glue, but it's as much about deep and clean interoperability as it is about contact management.
Until this all plays out; however, kudos to Market76 for thinking outside of the box.
Stephen Winks said:
January 9, 2013 — 12:13 AM UTC
There are massive scale technologies comming out of defense contractors which have made this a science. Market 76 is interesting in principle but is only playingat the edges. The best technology has yet to be applied to the advisory services or brokerage worlds. 20 years ago a Boston company made a run at this but ran afowl of the then prevailing privacy laws. This has evolved and now might be the time.
The best applications might be for advisors in managing client inclinations, which informs investment strategy.
SCW
Ari Kalfayan said:
January 9, 2013 — 3:13 AM UTC
Love the concept and support the team100%!!!!
Ari Kalfayan said:
January 9, 2013 — 3:13 AM UTC
Love the concept and support the team 100%!!!!
Mark Wickersham said:
January 10, 2013 — 3:49 PM UTC
I think it is an interesting concept and could lead the way for other vendors to look at the RIA market as a more attractive segment, which would be good thing for all advisors. This is a model that has worked on the consumer side and trends in consumer technologies are starting to have a big, positive impact on the professional space.
Advisors should consider the business health of vendors in the selection process for mission critical applications like CRM and client reporting. It sounds like Market76 may be onto a viable model. I wish them the best of luck.
Roger Rabbit said:
August 2, 2015 — 8:08 PM UTC
Met this overpaid numty and wouldn't trust him with one dollar of my money
---
---