News, Vision & Voice for the Advisory Community
Miller/Russell of Phoenix is partially owned by a client and plans to enlist custodians to finance junior advisors in their quest for partnership
January 7, 2013 — 8:56 PM UTC by Brooke Southall and Dina Hampton and Brooke Southall
The dream succession scenario for many RIAs is to have some big bank come along and pay a big price, take over operational headaches henceforth and pass along referrals from the deposit and loan side of the business — all in one big bargain. Champagne is served at the closing. See: Favorite succession plan of RIAs remains the same: none at all.
The poor man's succession for many RIAs is to sell shares over an extended period of time to the bunch of young, impecunious turks who were fetching your coffee a few years back. Peanut butter is served for years.
If you're Miller/Russell & Associates with $1.5 billion in assets under management, you are in a good position to choose which one of these routes to take. That's because buyers of all stripes covet big firms with established clienteles because of their "enterprise value."
Yet Miller/Russell executives are not using their heft to solicit a fat deal. Instead, they are lining up capital from Schwab Advisor Services so that younger advisors in the firm can slowly take control. In the process, the longtime Schwab ally (the firm was a big part of the Schwab Advisor [referral] Network for years) may be creating a template for thousands of RIAs that are looking to piece together a succession plan — and don't want to hold out for a white knight. See: Miller/Russell chooses IAS, after considering Advent and Schwab.
Schwab spokeswoman Susan Forman declined to comment specifically about Miller/Russell but allowed that such deals are indeed something that her company is working toward.
"Schwab considers equity partner loans to be an important part of an RIA firm's broader succession strategy and of cultivating the next generation of RIA leadership. We're proud to be the first custodian to provide a succession lending program."
The second time around
For Miller/Russell, the in-house way may be the best way but it decided on that course after learning its lesson the hard way.
The Phoenix-based RIA got burned going the other route and it prefers — for its own sake and clients' — to do things more organically this time around.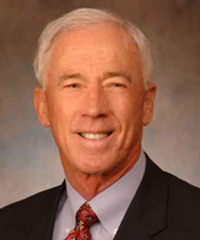 Dennis Miller: Internal succession is not
an easy path but it's preferable
to selling to a corporate buyer.

"Internal succession is not an easy path but it's preferable to selling to a corporate buyer," says Dennis Miller, principal and founder of Miller/Russell.
The problem with a corporate buyer — among other things — is that it can mean selling your soul right at that point in your life when such quality-of-life issues are at the fore.
"You wind up spending the last three or four years of your career with people you don't really like," Miller says. "You're champing at the bit to get out of there and that's no way to wind up a career — especially if you're not used to filling out forms and other bureaucracy that you escaped from to begin with." (Miller allows that the acquisition of his firm by a bank did not fail because of bureaucracy and bad personal relations with the acquiring execs.)
Miller allows that internal succession is no walk in the park: It inevitable involves valuation disagreements, troubles with financing, the need to buy out partners along the way when they leave and the uphill battle of replacing those people.
Early last year, Miller/Russell took on another refugee from a bank deal gone pear-shaped. Mark Feldman formed Phoenix-based Inlign Wealth Management in 2002 and in 2007 sold it to GenSpring Family Offices LLC, a wholly owned subsidiary of SunTrust Banks Inc. In 2007, Inlign managed about $2 billion in assets. Feldman left GenSpring in December 2010 with a one-year non-compete clause and joined Miller/Russell in February 2012 as the firm's chief executive. See: How being a $19-billion family office roll-up owned by a bank finally caught up with GenSpring.
Chastened by his and Feldman's misadventures in the corporate sphere, Miller vowed never again cede control of his firm and, moreover, to secure its future by putting in place a durable succession plan. "We've both been down this road and we want to build an independent firm and develop an in-house strategy for younger partners to buy out senior partners," he said at the time.
Grand plan
Now, Miller and his partners have taken a big step toward that goal. Just before New Year's, the firm announced that it is no longer financially tied to Western Alliance. Instead, 87.5% if the firm's stock is owned by its partners — Miller, Feldman, managing partner Brad Lemon, and managing partner Christina Burroughs; and the other 12.5% belongs to Marketplace One LLC, a private investment firm in Phoenix that is now a client of and investor in Miller/Russell.
The next step is putting in place a structure under which other advisors in the firm can buy out the partners' equity upon their eventual retirement. The stumbling block, as in many RIAs, is that younger advisors seldom have enough capital to buy stock from outgoing shareholders. Miller/Russell's solution: Open conduits to third-party financing from custodians and local banks.
"Our intent is to be independently sustainable and in order to accomplish that, mentoring our advisors and [giving them the opportunity] to buy out the partners is a critical part of our strategy," says Feldman.
Miller/Russell has $1.5 billion in assets under management and about 400 clients, according to Feldman. The firm has 30 employees, about 20 of whom are advisors.
The Schwab connection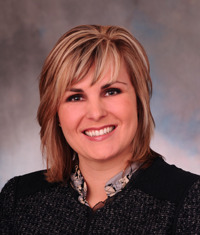 Christina Burroughs: Raising capital demonstrates seriousness.

Feldman and Burroughs say that Schwab has expressed interest in providing such funding. "We're lining up outside funding. Schwab wants to be a partner," says Feldman.
Schwab let it be known at its IMPACT conference in November that it is working on developing programs, but nothing formal has been announced. See: The 2012 Schwab IMPACT conference comes off with a theatrical flair.
Alienation risk
Although addressing financing hurdles associated with succession in RIAs is a front-burner issue in the industry, David Selig, CEO of Advice Dynamics Partners, sees potential conflicts of interest.
"The challenge custodians face when considering lending to RIAs is the perception of favoritism," he says. "Custodians run the risk of alienating RIAs not eligible for their debt product, or, potentially worse, RIA end-clients thinking their wealth manager is steering assets to the custodian that offers financing. RIAs generally pride themselves in avoiding conflicts-of-interest, real or perceived. So while succession lending is very important, custodians must tread carefully."
On the other hand, Dave DeVoe, formerly managing director of strategic business development at Schwab Advisor Services, now head of consulting firm DeVoe & Co., thinks custodians have an important role to play in clearing a major hurdle to RIA growth. "It's challenging, if not impossible, for advisors to buy in with their own money. Bringing in a third party with deeper pockets can enable firms to stay independent. Major custodians are exploring how they can provide clients with capital for transitions," he says.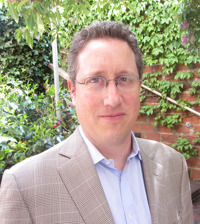 David Selig: The challenge custodians face
when considering lending to RIAs is
the perception of favoritism.
MarketplaceOne angel
Managing partner Christina Burroughs, 39, moved from Boston to Phoenix in 2004 to join Inlign and stayed on through the GenSpring acquisition in 2007, becoming president of the office. She also got to know Miller when she originally moved to Phoenix, becoming "friendly competitors" with him. She joined Miller/Russell in October 2011. In January 2012, Feldman, now 50, signed on.
The partners immediately began working toward the succession concept , says Burroughs — one that was not necessarily contingent upon the fact that Western Alliance owned 25% of the business. The partners stress that their relationship with the bank was and continues to be a good one and that they will continue to work with it as strategic partners. "We work hard to send the bank clients," says Feldman. See: Have an aversion to succession plans? Consider a continuity pact as a vital baby step.
Still, Burroughs, says, "raising capital demonstrates seriousness."
When the group came up short on the amount needed to buy out Western Alliance, it became clear they needed one more partner "to go back to the model we were comfortable with," says Feldman.
Enter MarketplaceOne, a Phoenix-based private-investment firm with private-equity, asset management and real estate arms and a non-profit foundation. Chief financial officer Brad Routh, who knew both Feldman and Burroughs from business and community connections, says he became aware six months ago that Miller/Russell needed money to secure its independence. In October, MarketplaceOne decided both to invest in the firm and become a client.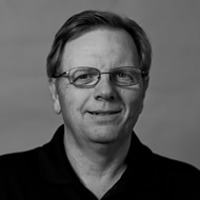 Brad Routh: [We're] not a classic
client [in that we say]: 'Here
are assets, go manage them.'
MarketplaceOne primarily viewed the move as a sound investment opportunity, says Routh. But the company, which manages its own capital — and therefore declines to disclose the asset size of the firm and the foundation — was also interested in obtaining a "broader investment perspective" of the financial landscape. Although MarketplaceOne is "not a classic client [in that we say]: 'Here are assets, go manage them,'" Routh says that Miller/Russell will act as his company's RIA in both a "hands-on and consulting capacities."
He also believes the association with Miller/Russell will yield as-yet unforeseen benefits over time. "Our desire is to have investments be sound and transformational. There are local opportunities that we can be exposed to. Hopefully, it adds to the ecosystem of entrepreneurs, and potential clients and communities will prosper because results we've made."
Feeling their way
The partners frankly concede that this succession model is a work in progress. Still to be decided is if the partners will eventually sell their stakes intact to one equity candidate or will have the option of splitting it up among several aspiring partners. Also in question is whether an advisor's promotion to partner will be contingent upon his or her becoming an equity partner. "We don't have to build too significant of a road map," says Feldman. "We can be flexible."
Burroughs recalls the rank-and-file advisors being "cautiously excited" but "reserved" before the deal closed in October. "They could see value of structuring firm this way. It creates continuity and long-lasting relationships with clients. But they were reserved until we made the first set of transactions. Now they believe. They've seen we were serious. [Now they're] genuinely convinced that they have long-term opportunity."
---
---
Share your thoughts and opinions with the author or other readers.
---