Zohar Swaine: InStream does not intend to limit an advisor's choice of which financial provider to use -- this key point may have been misreported or not understood by others.
Brooke's Note: InStream has one of those semi-grotesque tech-bubble-era amalgamated names that means little to most people. An understanding of what the company's technology does requires a Ph.D. in deciphering technology marketers. But inStream also has some believers who know far more about technology than I do, and its founder is an RIA with a track record of big growth. The software is also appealing in that it goes to the nub of the issue for financial advisors — financial planning. See: How RIAs like Aspiriant and United Capital are working to put financial planning back at the center of financial planning firms. It was enough to convince us that we should put aside our petty biases and take a good look at just how much the smoke indicates fire at this Beltway firm.
Every once in a while a whiff of the next big thing for an industry comes along. From the financial planning software arena, there are signs that inStream Solutions LLC is making a viable bid for that spot.
The problem with financial plans is that they are a static solution to a dynamic problem. They are as dumb as that traffic signal that stops you with a red light when there are no other cars coming for five miles in any direction. A person's life and the markets change by the minute and the pages of financial plans often turn yellow before they get an update. InStream is taking a major stab at creating a smart plan by linking up the plans to real-time data.
Better yet, the software sends information back to the cloud where its becomes grist for the grander mill of users hooked in around the country.
RIAs will also get alerts about important changes that affect a person's financial plan, such as mortgage interest rates going down. See: How RIAs are becoming as complacent as wirehouses — and what it'll take to snap out of it.
In just a year, McLean, Va.-based technology firm has 1,300 advisors using the software and has received enthusiastic accolades from industry analysts, among them Bill Winterberg principal of Atlanta-based FPPad.com. , which just bestowed on InStream innovation of the Year award which appeared on Morningstar's website. The technology is part of the arsenals of TD Ameritrade, Schwab Advisor Services and Orion Advisor Services LLC.
Dream tech team
InStream was dreamed up by Alex Murguia, 40, who created the tool while serving as an advisor at McLean (Va.) Asset Management Corp., a firm that has seen its assets soar from $25 million to more than $600 million in a decade. Murguia is creating his own technology dream-team, recently recruiting Zohar Swaine, former managing director of TD Ameritrade's Institutional Strategy and product organizations, as president, and John Wotowicz as executive chairman. Wotowicz is a former board member for Dimensional Fund Advisors LP.
Murguia also recruited as a board member Peter Corsell, whom MIT lauded as one of the top innovators under the age of 35. See: How McLean Asset Management is adding practices without making acquisitions.
"They are changing the paradigm of planning software," says Spenser Segal, chief executive of ActiFi Inc.. They've got the sharpest people in the entire industry working on this project. I've known Zohar and Alex for years. If things don't go according to plan, these folks won't stick their heads in the sand; they'll continue to evolve the company."
Selling vendors
On top of all those things — this is a product that costs RIAs absolutely nothing — a minor trend is evolving. See: Advisor Tested: Market76 is trying to be a better, cheaper platform for advisors — free, in fact.
But sometimes when something seems too good to be true, it is. While the product is free to advisors, one major aspect of the firm's revenue model is that it will offer products through its software and get a commission when RIAs choose them. The firm has created aspects of its marketplace model but intends to fully launch this section of the platform this year.
There is a potential conflict of interest anytime a firm is being compensated for financial advice, says David Loeper, chairman and CEO of Wealth Care Capital Management Inc. His firm recently settled with UBS Financial Services Inc. over the patent infringement lawsuit against UBS pertaining to his firm's financial planning patent. See: MoneyGuidePro back on a roll after the.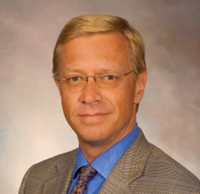 David Loeper: I think a real
independent fiduciary doesn't earn bribes from
anyone and that's what commission is.

"When it comes to being an advocate for clients, I think a real independent fiduciary doesn't earn bribes from anyone and that's what commission is. I could see it as a potential conflict of interest. Anytime you accept commission from an outside entity and you're trying to enable distribution to financial advisors, I can't help but see there are conflicts that arise and I think it's how they manage them."
Loeper says he feels that this program reminds him of "pay-to-play" programs back in the 1980s where brokerage firms offered up managed-account and mutual fund "select" lists. "If you think about many advisor tools today, that's what a lot of them do — create a sales presentation, often under a guise of analysis. Numbers may be crunched, but where is objective client-centered wisdom?"
In response, Swaine says the firm doesn't seek to limit the advisor's choices on behalf of clients but instead wants to offer a wide range of companies that represent hundreds of products.
"We're striking deals with brokers who have an array of products, and that helps the advisor to bridge the fiduciary responsibilities. inStream does not intend to limit an advisor's choice of which financial provider to use — this key point may have been misreported or not understood by others. In fact, any information provided through inStream may help an advisor meet their fiduciary responsibility," Swaine says. "Providing transparency is the hallmark of fiduciary responsibility. What inStream provides is the platform to manage the marketplace selection process."
inStream will not sell data it receives from RIAs, Swaine says.
Murguia feels that the marketplace solution is better than the options available to RIAs now because the technology will get them a wide range of solutions for products such as insurance and mortgages. "What are advisors faced with right now — well, right now many of them are calling their cousin who is a broker or someone down the road who happens to be convenient. This will give them an opportunity to see a unified marketplace and allow them to flex their fiduciary muscles as opposed to handcuff them," he says.
No fiduciary concerns
But advisor Greg Brown, who was a mutual fund analyst at Morningstar for four years and recently started his own RIA, Pathway Financial Planning LLC, in Novi, Mich., says he doesn't feel the marketplace product poses a fiduciary problem at all.
He compares inStream to popular consumer company Mint.com. "I use Mint.com and I ignore the marketplace, but with inStream I'm not sure I'll ignore it. The life insurance quotes are very straightforward and competitive. I think it would actually be pretty valuable."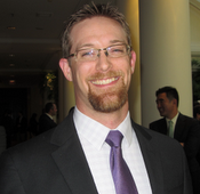 Bill Winterberg: Today, advisors create financial
plans largely in a vacuum.
Brown has $4 million in assets and had been usingMoneyGuidePro, spending about $1,000 annually for the software, before switching just weeks ago to inStream.
Not exactly MoneyGuidePro yet
"I really like what they've done so far," he says. 'I'm really excited about where they're headed. They don't have full functionality of a financial planning software like MoneyGuidePro. But I found that I didn't use everything in MoneyGuidePro so I was OK with that. They have about 80% of what MoneyGuidePro offers, and that's really what I needed."
Other industry leaders say they feel the marketplace concept will give RIAs a perfect opportunity to shop around for the best products for their clients.
"By definition, no marketplace has every available option, but I certainly don't think that's a big issue. The RIAs can still shop outside of the marketplace," Segal says. "I would view this marketplace as an addition to the processes that advisors use to find the right solutions for clients.
Daily updates
One of the key differentiators between this software and others in the industry is the fact that the planning software is updated daily, says Winterberg.
Winterberg points out that that traditional planning software has been stagnant for years. Typically, advisors include data for each client's household and when they change or update that plan, they look at each plan individually and update all of the pertinent information. What's different here is the technology provides alerts to RIAs about changes in a client's circumstances.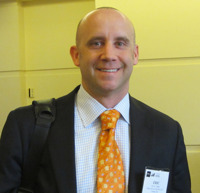 Eric Clarke: inStream has some pretty
neat social-media aspects about their platform
that others don't have
"Today, advisors create financial plans largely in a vacuum, one-by-one, often by manually updating interest, mortgage and insurance rates," says Winterberg. "inStream will soon use plan data aggregated across thousands of plans and hundreds of advisors to identify trends and general practices based on a variety of demographics and client characteristics."
inStream tracks the changes in the marketplace and compares that information with the existing data in an RIA's financial plans. If interest rates change to become a benefit to clients, then an RIA would get an alert detecting that the client could save money by refinancing at a lower rate. RIAs can set ceilings and floors for specific plan outcomes to control how often they receive alerts.
Social media component
The rapid updates the software provides should be a strong attraction for RIAs, Eric Clarke of Orion Advisor Services, LLC, says advisors like the alerts.
"Advisors love the proactive nature of the alert," Clarke says. "Instead of [an advisor's] looking at a client's mortgage right before [a meeting], inStream will scan mortgage rates and notify advisors if there are lower rates available. This is technology built for advisors by advisors. What they offer we integrate with inStream and it works very well with them. It's a compatible offering."
Clarke says that another unique aspect of inStream's offering is how it enables — social-media style — RIAs to compare their recommendations to those of other RIAs. "inStream has some pretty neat social-media aspects about their platform that others don't have," Clarke says.
All-star lineup
Murguia credits his firm's top talent for creating the software.
He points to Swaine — who was formerly managing director of TD Ameritrade's institutional strategy and product organizations. At TD Amertrade, Swaine's group was credited with winning Winterberg's 2011 Best Back-Office Technology Award as a result of the Veo Open Access program. Swaine is president of inStream. See: TD Ameritrade's promise of creating an RIA version of Apple's app store may have found its prototype signing.
Wotowicz was a managing director at Morgan Stanley, where he founded Europe's leveraged finance industry and was ultimately responsible for oversight of the firm's European investment banking business as a member of the European Investment Banking Operating Committee.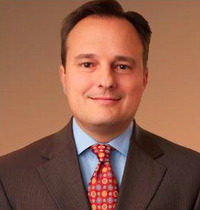 Alex Murguia: [We have an] opportunity
to redefine the industry as it
moves from investment-orientated advice to one
of wealth management. So far, the
software hasn't caught up with it.

In addition, Bryan Lee, who was a managing director at McLean Asset Management, is now inStream's COO. Bob French, its director of advisor services, was most recently with DFA's financial advisor services group.
"It's impressive building out this whole team that we've been able to bring on board," Murguia says. "This is a world-class team being put together on many fronts. Not many times have we had an opportunity to redefine the industry as it moves from investment- orientated advice to one of wealth management. So far, the software hasn't caught up with it."
Wooing the talent
While executives at inStream declined to delve into how they're attracting this talent, it appears that it involves a combination of top salaries and equity stakes in the firm.
"The primary factor in recruiting top talent in these environments is a passion for the product and a strong belief in the underlying value proposition. I fall squarely into this camp, as do all of my colleagues," Swaine says.
---
---
Mentioned in this article:
---
---
---
Stephen Winks
January 7, 2013 — 9:08 PM
A no cost advisory platform is indeed unique and commoditizes a base point value proposition to which consumers can expect. It can also avoid comflicts of interest with a trading desk—the principle inhibitor to fiduciary standing. But, the question is whether this no cost model is self sustaining?
If it is a window to refinancing mortgages at the most opportune time that is considerable value added. If it triggered the automatic evaluation of annuities and variable life, that would be significant value added. If it automatically triggered investment strategy shifts, that would add significant shifts. If it mathmatically weighted 50 plus client investment considerations so custom expert client portfolios were possible, that would be significant value added. If it aggregiated all the client's holdings, that would be significant value added. If it ranked the probasbility of sucess in achieving objectives, that would be sigtnificant.
But then, what does the advisor do?
The virtues of technology are terrific, advancing technical competencies beyond the grasp of the individual advisor. Is this the first step at rendering the advisor obsolete?
SCW
T. Ambrico
January 11, 2013 — 5:05 PM
SCW,
I see what you mean if you are talking about programs like emoney, in their infancy, but in 12 years they have come a long way, just like Apple, Microsoft, Intuit, and every other software and hardware company out there. Additionally, they aren't really talking about free access. It seems that for the money model to work, the advisor has to make specific vendor recommendations to the client. Those recommendations would be based on paid advertising, no matter how you word it. That smells like a conflict of interest. Mint, which I have used and appreciated, doesn't have a compliance regulated advisor in between their recommendations and the client and so isn't facing the same issue. Incidentally, while I have been a loyal and happy user of Mint, I haven't used the vendors, because I know they are paid advertising and thus I find the recommendations suspect. Independent research has proven me right on a number of occasions. If the money model can't work because of compliance issues, Insight will have to charge for services just like the companies already well established in this arena. They may or may not come up with a great product and I wish them well, I just found it odd that this piece wasn't balanced by accurate comparisons to the big players already offering these services to advisors, albeit, at a price.
T
http://www.fsienergy.com/ep.html
The prolonged dresses are frequently worn throughout honours similar to the Academy awards. These red-colored runner situations could be the chairs the place celebs gown likely essentially the most excellent. You will find though a lot of people could female celebs who connect in route of speedy dresses in addition in the direction of the knee duration attire. These celeb dresses are attractive but they're significantly less attractive due to the fact the prolonged ones. Both of those prolonged on top of that to quick attire might either be sleeveless, one-shoulder, bustier, quick sleeved or lengthy sleeved. They likewise have many forms of cleavage lines. This kind of this type of approach is normally developed via the famed designers.
Maurice
January 8, 2013 — 4:03 AM
This sounds like a wonderful tool, but there will never be a true substitute for human intuiton and reasoning. Remember the old saying about data and computing — GIGO, "garbage in garbage out".
Brooke Southall
January 7, 2013 — 9:41 PM
Steve,
Good supplemental information and bigger questions.
thanks,
Brooke
Alex Murguia
January 8, 2013 — 6:53 PM
Absolutely. The whole genesis of this initiative for me was to make advisors the center of it all! That is the only way it works. best//alex
Stephen Winks
January 11, 2013 — 3:07 PM
T. Ambrico,
Good points, incremental solutions have traditionally been very expensive and have limited applications, but free access changes the equation. Of course planning software as we know it today is an assemblage on desparate calculators with no overarching simplifying prudent process which speaks to fiduciary duty and professional standing.
SCW
Alex
January 11, 2013 — 1:41 AM
Yes, I think it is a great program- with Donald Sutherland to boot! I am a fan of any platform that strengthens an advisor's value proposition as a wealth manager. best//alex
T. Ambrico
January 11, 2013 — 12:01 AM
Good Idea…of course it sounds very similar to emoney advisor, which has been around for about 12 years and offers a client web page, total aggregation of client data and updates the data daily, allowing for up to the minute planning. It also alerts the advisor if positions or account values drop, etc. Just sayin'
Maurice
January 11, 2013 — 12:53 PM
On a personal note: tools that innovate and streamline the management of client accounts and aid my decision making process give me immense satisfaction and help me sleep better at night.
Stephen Winks
January 11, 2013 — 3:02 PM
Mike Byrnes
January 20, 2013 — 6:02 PM
Zohar Swaine is a top-notch leader and I am confident he will help make InStream a significant player in the industry in the years to come – Mike Byrnes, President of Byrnes Consulting, LLC, www.byrnesconsulting.com
Tweeted this article out at @ByrnesConsultin
http://vipautonews.ru/user/carpinteyrozrg/
After months of anticipation, the iphone 4S was released. Consumers took no time in criticizing the unit as it was nothing more than a minor update over its predecessor. So, for users owning the iphone 4 this handset has nothing for them. But, customers who have never touched the Apple territory this handset might turn out to be a great option. In simple words, despite the flood of criticisms from Apple fan boys and technology bloggers, this handset is usually a great system which has a revolutionary engineering.