Peter Tamposi: If you believe what they say, he lied and stole money. They tried to make it look sensational.
Brooke's Note: Lisa has been working to disentangle this story for days and it has it all: a two-sides-to-the-story enforcement action, consumers that got seriously hurt, the double-edged ETF sword, two non-SEC regulators in a take-no-prisoners pincer movement and RedBlack finding its name thrown into the imbroglio. And it all came about in 2008 when things were going a little crazy.
An enforcement action by the Financial Industry Regulatory Authority Inc. and an investigation from New Hampshire's Bureau of Securities Regulation against an RIA could potentially include a payout from RedBlack Software LLC to one of its founding investors.
New Hampshire's Bureau of Securities is seeking $2.4 million from Nicholas B. Rowe, who ran Bedford, N.H.-based RIA Focus Capital Wealth Management Inc. Rowe was a founding investor in RedBlack Software and was one of the initial five managers of the LLC.
On Aug. 29, 2012, New Hampshire state officials issued a lengthy cease-and-desist order arguing that Rowe targeted elderly widows, putting their money into high-risk securities such as leveraged ETFs — losing $2.4 million over five years — while also charging excessive fees and lying about his credentials. Last November, FINRA ruled against Rowe, ordering him to pay $1.8 million.
In December, The Superior Court for North Hillsborough County froze Rowe's assets. He is no longer operating his RIA and surrendered the licenses both for himself and the RIA, says Jeff Spill, deputy director of the New Hampshire' Bureau of Securities in Concord, N.H..
Rowe is in the midst of bankruptcy filings for himself and his firm. Because Rowe is a longtime investor in RedBlack, Spill says, it is possible that assets of RedBlack could end up in the bankruptcy court, possibly as restitution to investors. While Rowe owes a great deal, including the $1.8 million to FINRA, Spill says there are assets in his estate, which would come into play to pay debtors.
Which assets?
"There are assets in there that will have to get settled out, of such as an insurance policy and RedBlack," Spill says. "It could become part of the bankruptcy. RedBlack assets could end up as part of the estate. It has to be determined by the federal bankruptcy court."
But the bankruptcy process has just begun and it's too soon to say how that process will play out, Spill says.
RedBlack is a prominent technology company that has earned accolades in the RIA industry and has been written about in RIABiz. See: RedBlack's Peter Giza gives RIABiz a look under the hood of its Rebalance Express software. RedBlack serves some 100 advisory firms, including some that manage billions of dollars in assets. The firm also has a deal with Advent Software Inc.
Spill didn't spell out what assets from RedBlack could be included in the bankruptcy. It appears that the assets from RedBlack that will come into play are a payout the company will be issuing to Rowe as a buyout. He referred further questions to court filings.
However, The State of New Hampshire's Hillsborough North Superior Court in its ruling to freeze assets of Rowe late last year also included some RedBlack assets. "RedBlack Software LLC, Addess Realty LLC and Lisa Rowe are preliminarily enjoined from converting sequestering, transferring, selling of suffering the loss of any assets reasonably traceable to assets received form Focus Capital Wealth Management Inc. or Nicholas Rowe.
In addition, the ruling also says, "The parties also acknowledge that RedBlack shall continue to operate its business in the ordinary course, but RedBlack will take care not to suffer the loss of any asset described above to the extent any such assets exist," the order states.
RedBlack's attorney, Marc McDonald says he is under the impression that the only assets connected to Rowe is a payout to Rowe from when the RedBlack bought back his shares which is about $50,000. He says his firm was set to make a payment in January but will not make any payments until a bankruptcy court judge tells them who to pay.
"Technically, an easy way to say it is the only thing that's frozen is that (payout) note," McDonald says. "He has the right to the payment. But the order doesn't describe a single asset. No one has identified any assets that are traceable to Nick other than that note."
Attorney Peter N. Tamposi, of The Tamposi Law Group PC in Nashua, N.H., is representing Rowe and Focus Capital in their Chapter 11 bankruptcy filings. "RedBlack's assets are not tied up in the bankruptcy in any capacity," he says. "RedBlack owes Mr. Rowe some money from when it bought back his shares to the company. We are in negotiations with RedBlack about that payment, but expect that we'll be able to reach a deal," he says.
Asset status disputed
Russ Ouellette, vice president of marketing and communications for RedBlack,sent RIABiz the following e-mail statement: "Mr. Rowe was a former shareholder in RedBlack and has no involvement with the firm. No assets of RedBlack have been frozen and the company continues to operate its business as usual. The only current connection with Mr. Rowe and the company is a note payable to Mr. Rowe remaining from the buyout of all of his shares in the company. RedBlack has been cooperating with information requests from the authorities, and expects this matter to be quickly resolved."
While Spill agrees that technically RedBlack's assets aren't "frozen," he maintains that some RedBlack assets are being held in a trust and can't be moved.
Ouellette added in another e-mail: "No RedBlack assets are being held in a trust and there is no reason to believe that any RedBlack assets are at risk."
'No relationship'
Peter Giza, who co-founded RedBlack in 2006, recently left the firm for other pursuits. See: Making himself purposefully redundant, 'visionary' RedBlack co-founder moves on.
Giza directed comments about Rowe to RedBlack, but sent RIABiz this brief e-mail. "Mr. Rowe was a former investor in RedBlack and has no current involvement with the firm and no relationship with me."
When asked about RedBlack's assets specifically on Monday, he e-mailed this: "My only affiliation with RedBlack is as a shareholder. I have not been contacted by the State of New Hampshire with regard to Mr. Rowe or RedBlack. From my perspective there is nothing to tell beyond what is in the public record."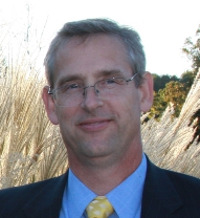 Peter Giza: Mr. Rowe was a
former investor in RedBlack and has
no current involvement with the firm
and no relationship with me.
Allegations 'outlandish'
Rowe, who had about 200 clients, was most recently operating as a pure RIA, according to his ADV. According to Rowe's most recent ADV form, filed at the end of 2011, he managed about $25 million in assets.
As a pure RIA, Rowe used a number of firms for custody, including Ceros Financial Services Inc., which served as an RIA custodian for him. In fact, Ceros was originally named in the FINRA hearing, but then was cleared because the firm was not affiliated with Rowe's investment strategies.
Ceros managing director Catherine Ayers-Rigsby met Rowe, and he gave a good impression. "It's hard to know, but certainly he seemed professional," she says. See: Ceros Financial hangs a welcome sign out for RIAs who trade actively.
Made imprudent investments
Rowe's attorney, Tamposi, describes him as a "good guy," pointing out that Rowe didn't run a Ponzi-like scheme and saying that his biggest fault was choosing the wrong investments.
"There were a lot of stockbrokers back in 2008 who made imprudent investments and people lost money," Tamposi says.
"What we're trying to do in the bankruptcy cases is collect as much money as we can from insurance policies and we're trying to pay back as much as possible," he adds.
Tamposi describes the allegations from the FINRA filing and from the New Hampshire bureau as "outlandish." See: How Glenn Neasham lost his house, was forced to go on food stamps and faces jail time after selling a senior an indexed annuity.
"If you believe what they say, he lied and stole money. They tried to make it look sensational. Most people who invest money are older and have lost spouses. It's not like he's targeting people." See: When it comes to senior investors, regulators are breathing down your shoulder.
ETFs at issue
The documents from Spill's office show that a number of Rowe's elderly customers suffered heavy losses due to inverse and leveraged ETFs. The bureau alleges that the New Hampshire customers were unaware of the true nature of this kind of ETF trading, which can result in large losses over a short period of time. See: How ETFs have been oversold when it comes to flexibility, lower costs and tax efficiency.
Focus Capital was formed as an RIA in Bedford, N.H., in January 2001, according to Spill's report. The SEC terminated his license on June 28, 2012. Before that, Rowe was a rep for Jefferson Pilot Securities of Concord, N.H., which has since come under the Lincoln Financial Securities brand.
Spill and Tamposi both say that Rowe hasn't been operating for several months and has given up his professional licenses on his own.
Widow loses $793,000
Spill spells out a number of specific allegations in the bureau's cease-and-desist order. As part of that lengthy court documents, one investor, dubbed "investor No. 1," is a 67-year-old widow from New Castle, N.H., whose husband had handled all of the finances for the couple before he died. Spill's documents show that the widow is dependent on the husband's estate for income and is described as having very little investment experience. She invested money with Rowe that came from her husband's estate and relied entirely on Rowe's advice, the documents from the bureau state. She says that Rowe told her he was the top financial advisor in New Hampshire. She alleges that she didn't fill out a risk tolerance quiz but instead the firm filled it out. She lost $793,000. See: Older investors' complaints deserve — and receive — special scrutiny from regulators.
Several other elderly clients are also portrayed in the bureau's report, echoing "Investor No. 1" in terms of being elderly and having very little investment knowledge.
Excessive fees, false marketing
The bureau also alleges that Rowe charged excessive fees, including a 50-basis-point fee for taking part in the ETF strategies — on top of other fees — and that that fee arrangement was not disclosed in his Form ADV, Part 2. This additional fee was also being charged over a client's total accounts, including assets that were parked in money market funds. See: Morningstar gives advisors a glimpse of fees RIAs are charging clients using PriceMetrix data.
The bureau also alleges that Rowe's firm conducted false marketing. For instance, in January 2010, his firm sent a marketing card to at least 27 prospects saying, "We're proud to say Focus Capital is in the top percentage in investment returns." See: 6 reasons why RIAS can't — or don't want to — have track records.
Focus' compliance department didn't approve the marketing card. In addition, the bureau alleges that Rowe posted inaccurate information about himself on his firm's website. He says on the website that he is an adjunct professor at Southern New Hampshire University but the university has no record of Rowe having been there. The bureau suspects, however, that he may have been associated in some capacity with the university. See: Advertising practices that can raise the hackles of regulators.
In addition, Rowe's biography states that he had more than 25 years' experience in wealth management, but records show he had been employed in the securities industry less than 20 years when he first began claiming "more than 25" in August 2010.
---
---
Mentioned in this article:
---
---
---
Lisa Shidler
January 31, 2013 — 5:13 PM
Hey Peter, I think your comment is great. I actually really wish someone from RedBlack or yourself had made that comment to me on the record that we could have used in the story, "This is an unfortunate distraction for RedBlack and nothing more."
But I'm glad you stated it in the comments section so everyone who reads the story will see that comment.
I agree with Mr.JPMorgan, and I too wish that the CEO of RedBlack had commented and I think that would have been very helpful.
We spent a great deal of time on this one – looking at court documents and then asking more folo-up questions to make sure we were providing as accurate of a picture as possible. As you know in this case, the court documents do clearly reference RedBlack's assets. But rather than just using the court documents on their own, we went back to RedBlack trying to get more perspectives – multiple times!
Luckily, the RedBlack attorney provided some insight and essential information.
I think this is a really interesting story on many levels. We read a lot about advisors who allegedly run these Ponzi schemes and here's an advisor who is not charged with doing that, but mostly charged with unwisely investing money – which quite frankly can happen to many advisors.
Peter, I also do agree with you about the Tamarac case. Seems like these are two very different situations.
Mr J. P. Morgan
January 30, 2013 — 10:13 PM
RIABiz,
What do we have here? One of RedBlack's former investors in is allegedly in trouble with the law; it's former co-founder is asked for comment and has nothing to add; it's Vp of marketing provides nothing more than a response to the allegation and it's CEO is silent. What are we to take away from this. Based on the article it looks like the train is still on the tracks. Where is RedBlack's CEO statement? Would you mind clarifying the intent?
JP
Pete Giza
January 31, 2013 — 1:53 PM
Lisa / Brooke,
From the calls I've received the consensus is this is an unfortunate distraction for RedBlack and nothing more. There is no comparison between Tamarac's Spangler and RedBlack's Rowe. According to public documents filed by the FBI, Spanger is alleged to have taken client funds and invested them in his private holdings. No such allegation exists with RedBlack. Rather the public record shows that a former RedBlack investor is having issues with Finra which have driven him into possible bankruptcy. To infer RedBlack's viability is in question is at best ridiculous.
As I stated at the opening my information tells me that advisors see no issue other than a brief legal distraction and nothing more. One in particular questioned the intent of this article.
Peter
Unfortunate Distraction
February 4, 2013 — 9:34 PM
Tell that to the elderly widows who lost hundreds of thousands of dollars thanks to a co-founder of RedBlack.