Brooke's Note: In 2012, RIAs were rightfully riveted by the 401(k) industry as the Department of Labor's new fee disclosure rules went into effect. See: Fidelity tries out new DOL-influenced 401(k) fee disclosures on clients — and gets plenty of response. The level of industry interest can be gauged by our recent article, RIABiz' 10 most-read stories of 2012: What fascinated you and why, in which fully half of the most-perused articles concerned the tax-deferred savings plans on which graying clients are pinning their retirement hopes. Some names on this list may strike you as controversial, but all these individuals, in their own way, exemplify the sea change going on in the 401(k) arena by virtue of their success, their embrace of regulatory change and their prospects for more of the same in 2013.
Our top five have now been released, too: See: 10 most influential individuals in the 401(k) industry affecting RIAs in 2012, Part 2.
10. Mike and Ryan Alfred, co-founders of BrightScope Inc.
The Alfred brothers have made waves in the 401(k) industry as Brightscope integrated SEC and FINRA data so that plan sponsors and employees have more data about the advisors who serve their plans. See: How BrightScope is using technology to create order in a messy 401(k) market.
Despite critics who take issue with their methods for collecting data and those who point to the brothers' inexperience in the industry, the Alfreds appear to be succeeding in their quest: Employees, employers and advisors alike are paying attention to their 401(k) rankings. Currently, more than 300,000 participants visit the firm's website every month.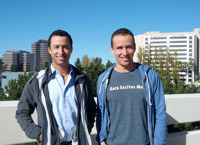 The Alfred Brothers, Ryan [left] and
Mike: "Knowing how a plan has
changed over time is in some
ways even more powerful than knowing
exactly how the plan looks today,"
says Mike.
Earlier this month, the firm unveiled its top-10 401(k) plans list for 2012. The top-ranked plan was the Marathon Oil Co. Thrift Plan with a rating of 92. The company matches 100% of employee contributions up to 7%. The average employee contribution annually to the plan is more than $38,000 for each participant, according to BrightScope's data.
BrightScope notes that 4.9% of its top-10 list's assets were in target date funds, up from 3.6% in 2010. See: Blog battle: Vanguard 401(k) principal and president of 401(k)-tracker have it out over the Internet.
Mike Alfred says he's proud of the strides his firm has made in its quantity and timeliness of its data in the last year. He points out that now the firm offers up to six years of trended data on 401(k) plans.
"Knowing how a plan has changed over time is in some ways even more powerful than knowing exactly how the plan looks today," he says.
While not directly related to 401(k) plans, another controversial move the brothers made this year was to rate advisors, a service to help investors and plan sponsors alike when selecting an advisor. See: Brightscope to launch Yelp-like reviews, putting advisors under the consumer microscope.
Goals for 2013
This year, Mike Alfred says, his firm intends to add defined-benefit, foundation and endowment data. The defined-benefit data will be visible in the firm's Beacon product in the first quarter. See: RIAs are set to capture chunks of the $26 billion that GM is spinning out of its pension plan.
The firm's data and software are now being used by hundreds of organizations — including the Department of Labor — for comparisons, adding that Lockheed Martin Corp. and Google Inc. use BrightScope's data to make critical decisions about their 401(k) plans, he adds. Ryan anticipates that more employers will look to his firm's data in the coming years.
"We have many advisors and advisory firms that use our software to identify opportunities," he says. "We also have many of the industry's largest asset managers and record keepers that use our software and data for strategy, market intelligence, prospecting/retention, data management and sales process management."
Alfred feels RIAs that deal with the retirement plan space will require continued evolution of their business models to account for plan design and participant outcomes.
"Choosing a lineup of funds will not be sufficient to justify value in a more transparent environment that has largely been stripped of the low-hanging fruit," he says.
9. Phil Chiricotti, president of the Center for Due Diligence
The Center for Due Diligence is a unique 401(k) association. Unlike most industry organizations, this group doesn't have a lobbying arm. At the helm is outspoken Phil Chiricotti, who wears a lot of Hawaiian shirts and frequently e-mails industry leaders sharing his thoughts — it's not uncommon to receive one in the middle of the night. See: What to make of DOL's backtrack after John Kerry, Fidelity Investments and the rest of the riled 401(k) industry cried foul.
While the group doesn't lobby its interests, Chiricotti makes no apologies for offering up his own opinions and trying to stir the pot by getting industry leaders to talk about subjects that no one wants to address.
"We are the only 100% bottom-up organization in the industry. As a non-lobbyist organization, we are not controlled by members, contributions or vendors. In short, our mission is to provide an independent forum for the industry's most accomplished retirement plan advisors," Chiricotti says.
The organization prides itself on staying abreast of key industry topics that affect RIAs and advisors in all channels in the retirement space. "We started the ball rolling about increased enforcement and litigation a few months ago, and as you can see, the entire industry has followed," Chiricotti says. See: Phil Chiricotti speaks out on broker-sold commissions, RIA fees and heresy.
His group has been providing analysis and insight for the major 401(k) advisors for more than two decades. Each fall, its conference brings in more than 1,000 attendees including some of the nation's biggest retirement honchos.
Chiricotti works to have a mix of complex topics at his conference while also throwing in lively flourishes. No one is surprised to see an alligator in an exhibit hall. Likewise, he includes wild and fun themes every year. He's had a NASCAR theme where he told participants to wear orange jumpsuits. Unsurprisingly, no one did, but Chiricotti had more luck persuading people to wear leather during his Harley-themed conference. See: Big chill: Worried RIAs and other 401(k) leaders gather in Chicago in hopes of saving the goose.
!https://www.riabiz.com/i/8871294/b(Phil Chiricotti: Annuities cannot provide a solution to inadequate savings. Why isn't anyone in the industry discussing this?)!Fun aside, Chiricotti takes a back seat at CFDD's conferences and lets RIAs, advisors and experts take the spotlight. See: What a wave of 401(k) lawsuits tell us about what RIAs really need to worry about.
Chiricotti anticipates that his group will focusr on some topics that may not be popular — especially with some of the attendees of his conferences — such as annuities and retirement income. He feels that many in the industry are pushing annuities for lifetime retirement income and he intends to challenge that strategy.
"Other than the DOL, paid lobbyists, the insurance industry and left of center academicians, there is virtually no interest on the part of advisors, sponsors or participants in retirement income and annuitized type products," he says. "Given that this is the worst time in history to purchase an annuity, this needs to be aired out. Remember, it was our policymakers that pushed target-date funds at the top of the longest-running bull market in history and they are now doing the same thing at the top of the longest-running bull market in bonds." See: An annuity even an RIA could love: no commissions, no fees, solid returns and the highest investment security on the planet.
Chiricotti points out that the insurance industry has been weakened by low interest rates. "Frankly, the public needs some fresh air. Annuities cannot provide a solution to inadequate savings. Why isn't anyone in the industry discussing this?"
8. Blaine Aikin, CEO of fi360 Inc
Aikin's firm, which provides training, tools and resources to the 401(k) industry, attracted attention a year ago when private-equity firm Bluff Point Associates Corp. took a majority stakes in the fiduciary firm. See: Private equity strikes again, this time quietly buying control of fi360 for $11.5 million.
Aikin believes his firm has fundamentally stayed the same since it gained private-equity investors, but he acknowledges that the private-equity ownership team has provided valuable insights to the firm. "We have also gained access to a network of contacts in the field that is truly extraordinary," he says. "I would add that having private-equity investors has heightened our attention to financial, operational and client profile metrics for our own business."
There's no question that fi360 has grown dramatically under private-equity ownership. The firm went on mini-hiring spree, hiring Kathleen Stewart, formerly a trust and fiduciary specialist at Wells Fargo Private Bank. The firm started the year with 28 employees and will finish the year with 37. See: fi360 lures an executive away from Wells Fargo Private Bank to help thousands of advisors deliver fiduciary care.
Says Aikin,"fi360's success to date has been the direct result of being blessed with outstanding people throughout our organization. We believe the people we have added this year are extraordinarily talented and will mesh well with the folks already on board. We have worked hard to assure that we have a rock-solid staff."
The firm has also expanded its annual training. It offers the accredited investment fiduciary and accredited investment fiduciary analyst designations, and fiduciary Toolkits. This year, fi360 added 1,000 new AIF and AIFA designees — about 20% more than the firm completed in 2011. Aikin says the firm's Toolkit-related services are running at a slightly faster pace than training.
Aikin says that as the firm grows, it is investing heavily in technology.
"While our rapid rate of business growth will accelerate, our rate of hiring will actually slow as we leverage technology," he says.
The firm had some major wins this year. It was selected by Charles Schwab Retirement Business Services to integrate its comprehensive fi360 Toolkit with the Schwab Retirement Center Platform. See: How Schwab is gearing up its RIAs to fight for 401(k) assets.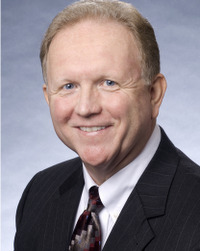 Blaine Aikin: Having private-equity investors has
heightened our attention to financial, operational
and client profile metrics for our
own business.
In addition, in the training area, the firm was chosen by the Financial Planning Association to develop and deliver the organization's new "Fiduciary Implications of Financial Planning" program.
"As a CFP certificant, I am intensely interested in the future of the financial planning profession and am excited to be working with the FPA on this important project. I was also deeply honored to have recently been named to serve on the CFP Board," Aikin says.
Goals for 2013
In 2013, Aikin says his firm is hoping to provide more in-depth resources to advisors through its Toolkits and is hoping to expand its services with custodians, recordkeepers and trust companies.
The organization is also looking to broaden its reach beyond advisors. For the first time, fi360 is rolling out a new series of "Fiduciary Essentials," a training program that is aimed at retirement plan sponsors, and foundation and endowment committee members. Aikin says many employers need a basic understanding of fiduciary issues to make these important decisions about retirement plans.
Aikin says the firm is constantly on the lookout for opportunities to partner with firms that bring new capabilities. "We would like to forge partnerships in 2013 that will help the parties to leap further forward than the participating organizations would be able to accomplish separately," he says.
7. Fred Reish, attorney with Drinker Biddle & Reath LLP
There are many ERISA attorneys in the country but few who can reel out facts as if they're reciting from the Employee Retirement Income Security Act of 1974 verbatim. Fred Reish is one of the most authoritative and knowledgeable leaders about any aspect of retirement plans. But he also has a unique way of describing these very complicated subjects from a layman's perspective when necessary.
Reish speaks at about 50 events a year, traveling frequently in the fall, and never turns down an advisor or RIA who has a 401(k) question. It often takes him 45 minutes to exit a room because he's talking with RIAs and answering questions. Many times, they're not even his clients.
"In my heart of hearts, I'm really a teacher," he acknowledges. "Instead of teaching students in formal schools, I'm teaching at conventions and hotels. I'm using LinkedIn and newsletters. I'm teaching in every way I can. I don't deal directly with participants, but I'm trying to help the industry help participants."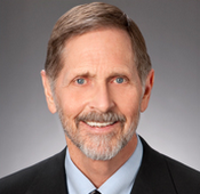 Fred Reish: This was a compliance-driven
year rather than an improvement-driven year.

In fact, as RIAs rushed to understand the confusing and complex new 401(k) rules in 2012, Reish was one of the first to send out LinkedIn messages to more than 6,000 people. He was one of the first to point out little-known clauses in the new legislation that would have massive impact on RIAs. One such rule was that RIAs would be fired by plan sponsors for not following the rules to the T. See: DOL tells employers when they must fire advisors to 401(k) plans.
Reish was quick to respond to murky and complicated legislation that had been RIAs wanting to pull their hair out.
"2012 was an odd year because the economy was bad and there weren't as many interesting products and services introduced. The participant disclosure and plan sponsor disclosures were mandated, and the budget for improvement got sucked up a lot this year," Reish says. "This was a compliance-driven year rather than an improvement-driven year."
Reish is in a unique position because he has such a big staff that he's able to travel and speak with other industry leaders while at the same time still practicing law. His travel helps drum up business for the law firm, and he says he has a solid team of lawyers who can also work directly with clients when he's traveling.
"People see me as being authoritative and easy to work with and easy to understand, and that branding has helped me to get clients. But I've built up a great team. Experience is irreplaceable. Having worked with a team of people for many years, I can help design a strategy for a client and I have all sorts of people who are there to implement it."
Goals for 2013
Reish says he plans to continue traveling and educating RIAs this year. He thinks that the economy will start to turn around, and that RIAs and providers will begin to offer new products, enhancements and investments.
Reish says RIAs should anticipate some messy legislation as lawmakers work to hash out the deal to avoid the fiscal cliff. He thinks there's a greater than 51% chance that 401(k) tax credits will take a hit. See: Big chill: Worried RIAs and other 401(k) leaders gather in Chicago in hopes of saving the goose.
"The issues that are being hashed out are so huge that by the time they've struck a deal, there will be no chance of stopping 401(k) tax changes because the 401(k) hits will be the tail of the dog and not the dog. Everyone else will be overwhelmed with the other huge issues impacting such a Medicare and Social Security. No one will have a chance to debate the 401(k) tax changes." See: Erring 401(k) plan advisors seek do-overs from DOL to ward off potentially crippling fines.
He also anticipates that next year the industry will offer new strategies and solutions for retirement income. But he rhinka one of the biggest hits to RIAs will come in the aftermath of the legislation that took place this year. He anticipates that in 2013 RIAs could be vulnerable to investigations from the DOL. The DOL routinely conducts investigations, but he points out these investigations will essentially be new because they'll be scrutinizing RIAs' fee disclosures from last year. See: RIAs join move to right a 401(k) wrong: Lopsided plan expenses — a non-DOL issue.
Among the RIAs who specialize in 401(k) plans, SageView is considered one of the most prominent firms, and Long is recognized for his easygoing and thoughtful approach to his business. His firm has more than $20 billion in assets, up from about $12 billion in October 2011.
Since the start of 2012, the firm's 401(k) assets have grown from $9.8 billion to $12.8 billion. The firm manages non-profit retirement plans and profit-sharing plans as well.
While soft-spoken, Long isn't afraid of controversy. He's bickered with leaders at LPL Financial LLC and UBS AG about how RIAs like his would succeed and grow under the new 401(k) rules. He was right. See: The head of a $12 billion RIA spars with UBS and LPL execs on the great fiduciary debate.
With the firm's assets growing, Long has gone on a hiring spree. SageView now has 40 advisors, including its investment team. See: How a $12 billion RIA grew to $20 billion in less than a year by raiding 401(k) accounts from legacy players. Most recently, Long brought aboard Sara Jaggars, Tim Duncan and Gregory Koehler, who joined SageView's Kansas City office. Jaggars held the role of portfolio manager at BMO Global Asset Management, a division of BMO Financial Group. At SageView, she is a senior investment advisor. Duncan was vice president and institutional portfolio manager for M&I Institutional Trust Services, also part of BMO Financial. He is a retirement plan consultant at SageView. Koehler was most recently an advisor in Columbus Ohio, with Raymond James Financial Services LLC. In his new role, he will co-lead the wealth management division for SageView's Midwest region. The firm also hired Julie Kim and Dan Quirk at the Irvine, Calif., office, and Mark Foster is the newest member at SageView's Boston office.
Long is proud of the new marketing materials his firm has launched this year. His firm has completed benchmarking templates to help plan sponsors understand the costs of 401(k) plans. In addition, his firm has also utilized custom modeling for target-date funds.
Goals for 2013
Long's goals for 2013 are simple: improving participant outcomes. At the same time, he wants the firm to increase its assets to $23 billion.
Look for part 2 of this article tomorrow.
---
---
Mentioned in this article:
---
---
---
Lisa Shidler
January 7, 2013 — 3:39 AM
Elmer, We always appreciate your candid and quirky comments. But your hatred of the Alfred brothers has been on display for quite some time on this site.
I certainly don't expect everyone to agree with this list or even the placement. But some of your statements aren't accurate. The Alfred brothers U4 has been discussed at length and it did not pertain to a 401(k) client and they were not asked to leave the industry.
I will tell you that I chose them because they've made a difference in the 401(k) arena. The way they track 401(k) plans is useful to advisors, employers and employees. It's certainly not perfect by any means but it's a big step forward for an industry that for years has relied on hidden fees and commissions.
Feel free to e-mail me directly if you have any other comments. lisa@riabiz.com or lisashidler@gmail.com. Thanks.
Elmer Rich III
January 7, 2013 — 5:08 PM
Ad hominem comments are off topic and logically fallacious. Regardless, of personal matters, the facts are public information. The Alfred's themselves spoke of being "asked to leave" their firms.
The U-4 event is available to all. The business ethics of members of the industry, especially when put on a list of notables – are important.
We don't care about personalities – we do care about behavior that crosses the U4 line.
BTW, are "quirky" ideas that challenge the status quo? lol
Brooke Southall
January 7, 2013 — 3:54 AM
Elmer,
I took the comment down. I appreciate your relatively tactful approach this isn't the place. At some point, about five articles ago, it gets old. I can't police and counter-police allegations. But that's not even the point. We are reporters, not Popes, and we don't hand out blessings. We write about what, in our opinion, is important to readers as members of this industry. We use sources that are knowledgeable and write about companies that are influential. Please refrain from any more of these thinly veiled personal attacks.
Brooke
Eleanor Lamb
February 4, 2016 — 7:59 AM
Creative suggestions – I was fascinated by the analysis . Does someone know if my company might get a sample AZ SOS Recall Petition form to fill in ?