Haley Rockwell: It didn't make sense to structure it as an acquisition, because I want to grow with the business.
Brooke's Note: When roll-ups pull off deals, what is the biggest cause of that success? It's hard not to think that easy access to cheap capital tops the list. But what if it's really more about their knowledge and experience about how to make the buys? If that were the case then there would be higher hopes that legions of small firms may be able to do the kinds of resource-pooling transactions that build critical mass for competing in coming years. So when Focus Financial gives us access to information about a handful of deals that have deal experience —theirs in this case — as a common denominator, we take a closer look.
Focus Financial Partners, LLC oversaw more micro-deals totaling more than $450 million in assets, and while deals of this kind are often downplayed, industry leaders say the firm will grow in its dominance by helping its partner firms grow. See: Focus Financial looks more like a consolidator-of-consolidators as its partner firms go on buying sprees.
These smaller deals are actually big deals in the industry, says Mindy Diamond, chief executive of New York-based Diamond Consultants LLC. "The industry is watching, and you're going to see more and more of these deals getting done," she says. "This is huge for the industry because it shows the power of the independent space."
Focus founder Rudy Adolf points out that one of the main reasons RIAs want to partner with his firm is to get help growing inorganically through his firm's M&A team. Merriman Inc. is a case in point. The $1.5 billion Seattle-based RIA, acquired by Focus in December, has its sights set on inorganic growth. See: Why it took Rudy Adolf seven years to win an elusive $1.5-billion RIA to cap a $14-billion-asset year.
Passing a billion
Two Focus firms that closed deals are each expected reach the pivotal $1 billion mark in assets once they complete the new assets move over to their firms.
JFS Wealth Advisors in Hermitage, Pa., acquired the $325 million, Pittsburgh-based, H.L. Zeve Associates. The deal brings JFS to $1.2 billion in assets. Under the deal, founder Harvey Zeve will become a consultant and Steve Lee, president of H.L. Zeve, will stay on as managing principal. Founded in 1986 by Bob Jazwinski, JFS has more than 1,000 clients in 30 states.
Westport, Conn.-based LLBH Private Wealth Management, which became a Focus firm in 2009, is making Haley Rockwell a managing director. She has agreed to close down her RIA, Chronogram, a private-wealth-management firm in Greenwich, Conn. With the addition of her firm's $110 million in assets, LLBH will have more than $1 billion. See: What RIA principals in the Focus Financial family have to say about a rumored deal for the consolidator.
Focus' Richmond, Va.-based firm CapGroup Advisors hired financial advisor Jeremy Kuhlen and acquired his private-client assets of about $35 million. He had co-founded Mentor-Wealth Management, and CapGroup will gain him and his firm's assets. CapGroup already has more than $1 billion in assets. See: Callan terminates a $1-billion RIA as a client after a 20-year run after the RIA turned its competitive guns on Callan.
Tuck-ins large and small
Adolf says his firm has made sure that all Focus partners have access to its leading M&A team as well as "Focus's deep pockets and very attractive costs of capital."
Although he declined to get into specifics, Adolf did say that his firm helped with the financing in some of the acquisitions. "All of the deals that required capital, Focus did provide deal financing. In general, for all of these type of opportunities, we usually help with identifying, structuring, due diligence, legal, integration and support future growth and marketing."
He adds: "These deals are typically highly synergistic and often enable our partners to broaden their service offering, expand geographically and facilitate succession planning."
Adolf points out that his company embraces tuck-ins both large and small. One of the largest tuck-in deals occurred last year when The Colony Group, with its $1.3 billion at the time, bought Mintz Levin, which had $1.1 billion. See: A look inside Focus Financial's big deal with The Colony Group.
"Focus now has an ability to cover the whole breadth of large and very large deals, typically through the holding company and smaller deals through tuck-ins/merger with partner firms and very small deals through the recently launched Focus Succession Insurance program," Adolf says.
Diamond says that the main reason an advisory firm joins Focus is because it wants to grow fast, and the firm provides the capital to make these deals happen.
"Focus knows how to get these deals done and they have access to capital cheaply. If a firm like LLBH has the established infrastructure and can take on $100 million in assets without having to add infrastructure, this is the biggest needle-mover there is," she says.
Aggregate model vindication
These sorts of deals are attractive to RIAs who are looking at options on the best way to grow, says David DeVoe, founder of San Francisco-based DeVoe & Co.
"A few hundred million here and a few hundred million there, and it really starts to add up," he says. "This underscores Focus' capabilities. They help affiliates with acquisitions, which can be very powerful. People used to scratch their heads about consolidators and if they really added value. This demonstrates that they're clearly adding value in these situations."
He also points out that for a $1 billion RIA to gain $100 million or $200 million in additional assets is a huge jump.
"There's strong momentum going here," DeVoe says. "The other affiliates couldn't help noticing that Buckingham did all of those deals in the last few years. Now, they've started calling up Focus and asking how they can do some deals themselves."
Winding up a family business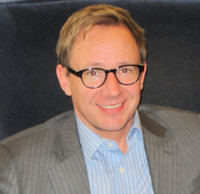 David DeVoe: People used to scratch
their heads about consolidators and if
they really added value.
In fact, that's exactly what happened with the partners at LLBH. They left Merrill Lynch in the middle of the downturn in 2008 and have doubled their business in four years — going from about $450 million in assets to more than $900 million. Then they decided it was time for an inorganic growth strategy. See: How an ex-Merrill team broke free just under the BoA takeover wire and doubled its assets in four post-crash years.
"Acquisitions become a really important part of growth. We've watched others do it and heard of others who did it. We were growing so fast organically that we didn't have time to go outside and look for something else, but when we met Haley it was an easy fit because of our philosophy," says Jim Pratt-Heaney, a partner at LLBH. See: How an ex-Merrill team broke free just under the BoA takeover wire and doubled its assets in four post-crash years.
Rockwell's father built up Chronogram in the early 1970s and she was a director of the firm for years but was also involved in corporate positions at Pepsi Co. She purchased the RIA from her father in 2005 when he retired. She has about 25 clients and their assets range widely — from $1 million to $50 million.
Rockwell had been looking for a partner for about two years in order to provide more resources for her clients when someone affiliated with Focus introduced her to LLBH's partners.
"I was looking for a partner who shared the same growth ambitions that I share and also had a breadth of assets classes and additional resources," she says. "That was driving me in looking for a partner. I was really delighted to find LLBH because they had everything I wanted."
LLBH decided not to purchase Chronogram since it didn't need the firm's name and Rockwell wasn't gong to retire. Instead, her business will end and she will move her assets to LLBH.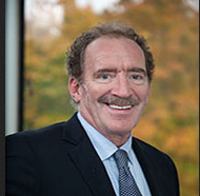 Jim Pratt-Heaney: We were growing so
fast organically that we didn't have
time to go outside and look
for something else.
"I fully intend for it to be ongoing," Rockwell says. "It didn't make sense to structure it as an acquisition because I want to grow with the business.
Pratt-Heaney says he's been part of client meetings with Rockwell and has been surprised by how well the clients will fit into the firm.
"As we meet her clients, they respond just like ours would have," Pratt-Heaney says, adding that it's nice to be able to welcome her clients aboard.
For now, Rockwell's Greenwich office will remain open, and she will likely work out of both offices.
Rockwell had kept assets under custody with Fidelity Institutional Wealth Services and Schwab Advisor Services but will be moving assets to Pershing Advisor Solutions LLC — which LLBH uses.
She will also begin using LLBH's technology.
She was using Advent but will switch to the LLBH's platform, which uses Envestnet Inc.. The firm's customer relationship management system is Salesforce, and Rockwell will use that as well. Previously, she didn't use CRM software.
Second tuck-in for JFS
JFS joined Focus in 2007 and Jazwinski says this is the firm's second deal since then — it brought over a breakaway wirehouse advisor in 2009. JFS has 800 clients in 30 states.
The leaders of the combining firms have history that goes back decades. Bob Jazwinski has known the founder Harvey Zeve since the 1980s when they were both setting up their RIAs. Zeve was known as a pioneer for developing portfolio strategies using mutual funds. He started H.L. Zeve in 1984, and Jazwinski remembers having conversations with him before he started his own firm in 1986. See: Focus Financial firms play a lively game of ping-pong with the Broker Protocol.

Steve Lee: We were very intrigued
and very much liked Rudy.
Lee, who joined H.L. Zeve in 1994, says he first spoke with officials at Focus in 2005 and then a few years later he met Jazwinski. Talks heated up in 2011 and 2012 when the two sides decided that combining would be best for both.
"We were very intrigued and very much liked Rudy," Lee says. "We stayed in touch. When we came to this conclusion that we wanted to consider combining forces with someone else, it was Focus that I initiated more in-depth dialogue with."
Lee says he feels his firm will gain a great deal of trust and estate-planning expertise from JFS, which also specializes in accounting.
He says he felt that the much larger JFS could greatly help his firm of eight.
"We came to the conclusion that finding another like-minded advisor and joining forces with them would enable us to enhance and deepen what we could do for our clients. We found that to be very attractive," he says.
The two firms will also gain some efficiencies as well. Both firms use much of the same software. JFS uses Schwab's PortfolioCenter as its portfolio management software and so does H.L. Zeve. They both use ByAllAccounts for account aggregation. See: After more than a decade of trying, ByAllAccounts is gaining momentum with advisors — by taking a new tack.
The two firms are 60 miles apart, but JFS does have a Pittsburgh office and it's possible the two firms will combine that office in a few years. H.L. Zeve will retain its well-recognized name but the will identify itself as a division of JFS.
"The priority is for us to integrate and achieve all of the efficiencies we can together," Jazwinski says. "We're open to doing additional transactions, but it has to be another advisor with similar culture."
---
Related Moves
December 17, 2020 – 3:02 AM
---
---
Mentioned in this article:
---
---
---