How a Chicago RIA grew to more than $700 million by carving out a client niche of wirehouse execs
Two Salomon Brothers alums gained the trust of masters of the universe who have seen how the sausage is made yet still make rookie investing blunders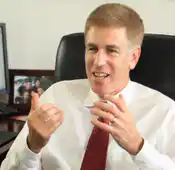 Maury Fertig: When it came to their personal investments, they were bad as everyone else.
---
Mentioned in this article:
FA Match
Consulting Firm, Specialized Breakaway Service, Recruiter
Top Executive: Ryan Shanks
---
---
---
Maria Marsala
January 24, 2013 — 12:23 PM
Excellent story on the importance of niching!
http://web-professor.net/demo/user/kopetpdlng/
three. Creation in the apple iphone and iPad I am proud to state which i am the owner of each products and solutions and will not be happier. When Apple established out for making the iphone (supposedly, they really manufactured the iPad initially, but thats just speculation), its virtually just as if they did not overlook a person single detail. The lengthier you employ the apple iphone, the more intricacies you see while in the product or service. Relating to the iPad, I could praise this product or service for months. Acquiring back to #2, Apple designed this hand-held computer just as they created the iphone. For that reason, turning into acclimated to your iPad usually takes location virtually instantaneously.
http://www.iwsamerica.lfchosting.com/index.html
Once the firm demands surgical codes rather than anesthesia codes, Sharon Merrick, CCS-P, coding and payment analyst for that American Modern society of Anesthesiologists, implies 59409 (Vaginal supply only [without or with episiotomy and/or forceps]) to possess an straightforward vaginal delivery.