All roads led to Silicon Valley as technology firms serving the financial advisory industry found their groove.
Brooke's Note: Putting up-and-coming bleeding edge pioneers like Zywave, Addepar and inStream on the same list with big established companies like Envestnet, Tamarac and Advent is a little like rating apples alongside oranges — it may seem. Your pain is duly felt. But, as we continue our countdown of 12 key events of 2012 that rocked the RIA technology landscape, we're not making a judgment about who is better than whom — only which stories we think readers should pay attention to at this moment. You'll need to do some mental multitasking. There is much that is happening in this sphere and our bet is that we ignore it at our peril. See: Where RIA technology stands heading into 2013 after 2012 lost some steam.
6. EISI, the biggest financial planning software firm, was swallowed by Zywave
Faced with increased competition, Emerging Information Systems Inc., North America's biggest financial planning software company, announced in October it would sell EISI to Zywave Inc. See: EISI strikes a deal to cash out its shareholders.
EISI, the Winnipeg, Manitoba-based developer of NaviPlan and Profiles software, offers the broadest selection of needs analysis and financial planning tools in North America. About 20% of EISI's business comes from RIAs, according to the company. See: Review: EISI is producing a simpler NaviPlan in an effort to keep its towering market share.
Zywave is a not a company that is readily associated with the financial advisors that EISI has traditionally served. The Milwaukee company makes software for property-and-casualty insurance agencies and employee benefits businesses. It serves about 1,500 agencies worldwide. Founded in 1995, it has been backed by San Francisco-based Vista Equity Partners since November 2008.
"Zywave's proven track record as a highly regarded innovator and commitment to advancing next-generation financial planning technology for advisors and their clients make it the ideal partner to build on EISI's 20-year legacy," Mark Evans, founder and CEO of EISI, said at the time of the deal.
!https://www.riabiz.com/i/19561019/b(Mark Evans: Zywave's proven track record … make it the ideal partner to build on EISI's 20-year legacy.
EISI had been placing an emphasis on innovation at a time in which simplicity and user-friendliness are qualities increasingly prized by advisors. "A lot of their heavy users are advisors to high-net-worth and ultrahigh-net-worth clients doing financial planning. Advisors doing quick and dirty analysis were using another tool," observed Sophie Schmitt, analyst with Aite Group of Boston at the time of the deal.
But the company's financial planning software is important as ever. Last week, Alicia Olsen, marketing analyst for Zywave, sent RIABiz a list of updates that the company has completed in recent months and also a list of projects on the to-do-list for this year.
In late 2012 the firm launched Advisor Briefcase, a marketing and client communication tool to boost referrals and retention and to help advisors deliver branded, professional communications tailored to their clients' specific needs. In addition, Zywave introduced NaviPro Planning Suite, which includes both NaviPlan and Profiles, to address goal funding to ultrahigh-net-worth analysis.
Planned improvements for NaviPlan include better reporting capabilities, a redesigned user interface and enhanced cash flow analysis to increase transparency in numbers and improve auditing ability. The firm is also bolstering mobile compatibility for its consumer-facing retirement calculator. In addition, in 2013, Zywave will offer support for Roth 401(k) plans. See: One killer Roth conversion strategy in seeking a single-digit tax return.
5. Advent Software is finally swallowing some of the bitter pills the industry has begged it to swallow for years
It's hard to tell if what happened at Advent Software in 2012 was the story of the year or a cautionary tale of too little, too late. In 2013, it'll be something to watch. The maker of Axys, Advent Portfolio Exchange (APX) and, through Black Diamond, BlueSky is truly the kingpin of advisor technology. But the San Francisco-based firm has also been the king of holding out against the new realities of the technology marketplace.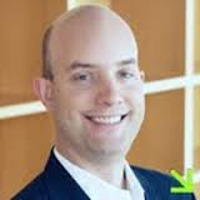 Todd Gottula: [We've said] 'if it's
not Advent, we're not going to
facilitate it.' We've changed 180 degrees
on that.
And this past summer, Advent proclaimed that it was moving to the cloud. See: Advent envisions a cloud-based world under stormy Las Vegas skies at the software giant's annual confab.
Now, through its chief technology officer, Todd Gottula, it is acknowledging its past foibles in the humblest of terms. "Classically, we have been seen as the 800-pound gorilla and have said: 'if it's not Advent, we're not going to facilitate it,'" he says. "We've changed 180 degrees on that. We want a seamless experience so clients don't have to suffer for not choosing Advent end to end." Advent is now fully committing to a future of cloud-based technology and one where a client can choose to have a best-of-breed approach.
What Gottula describes is reminiscent of how Ciena, a Baltimore-based technology company, described its employment of optical networking to replace analog. In analog the signals start off in one form but have to be converted back to analog. In optical networking, it's all one light beam sailing through. The result is that there is one master integration and the system becomes much cheaper to implement and maintain.See: Fidelity Institutional and Black Diamond tie the knot through WealthCentral.
What much of this means is that APX which is being made to work in a similar way that Black Diamond has been, a move that Gottula allows is somewhat "me, too."
"The game-changing piece is that once we've [made the basic change in architecture], a cloud-based Moxy could work with a Black Diamond or a RevenueCenter with a Black Diamond," Gottula says..See: Advent Software got a lift from improving APX sales in first quarter.
4. Envestnet Inc. continues making strides toward becoming the Intel Inside of the emerging tech platforms
Last year, Envestnet continued to offer Intel for emerging platforms such as Dynasty, Sterne Agee, Loring Ward and Snowden. See: Sterne Agee makes its RIA custody debut after customizing for Meg Green's $650-million RIA.
In some cases, Envestnet offers platforms for firms that it competes with. Even though Loring Ward and Envestnet may be technically considered competitors, Envestnet's president, Bill Crager, says he is happy to have Loring Ward as a client. "We feel it's important to work with companies like Loring Ward," Crager said. "We'd have a very narrow group of clients if we only considered certain companies." See: With help from Envestnet and a former Genworth technology whiz, Loring Ward is revamping its TAMP platform.
Crager says he's open to additional partnerships with emerging platforms in and out of the RIA arena. See: With help from Envestnet and a former Genworth technology whiz, Loring Ward is revamping its TAMP platform.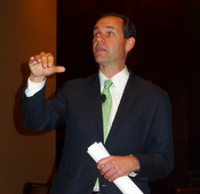 Bill Crager: It's not a sexy
technology story.
This year, Crager hopes to introduce mobile-tablet applications. "We really want them to integrate their business with these tablets," Crager says. "It'll be something amazing." See: Seeing mobile devices win niches in immobile offices, Schwab brings its RIA data to an iPad app.
The firm is open to potential acquisitions.
"Constantly, we're looking at enhancing our platform and how we can make the platform better," Crager says. "We'll look at opportunities if it makes sense. Envestnet will have strong organic growth and might potentially have some strategic growth through an acquisition or two."
Crager is also considering providing technology resources for banks — many of which are trying to bolster their technology. "It's not a sexy technology story because we [would] integrate them, and one offering can expand the broker-dealer part of the bank or help them coordinate across large enterprises," he says.
Envestnet had $29.2 billion in platform assets under management as of Sept. 30, 2012, up 27% from Dec. 31, 2011. In addition, as of Sept. 30, his firm served 15,735 advisors, up 13% from 13,887 the year before.
Envestnet has more than 800 employees, and Crager says the firm is hiring in a number of product and technology areas. It's also looking at expanding and offering ways to help advisors with their businesses this year. Crager was mum on specifics but offered some generalities, saying the firm wants to help advisors with benchmarking and to improve their communication infrastructure.
"There are ways we can help advisors understand their businesses and have more transparency to what they're doing and to compare benchmarks," Crager says. "I need to be vague because we're working on some really exciting things." He will say the new areas of development his firm is working on will dramatically help RIAs with their communication infrastructure. "They're receiving information in a much different way, and we want to make sure they can communicate in a more timely way," Crager added.
In its year of existence, inStream Solutions LLC has started to convince some in the industry that the upstart technology firm could be the Next Big Thing in financial planning software. Bill Winterberg, principal of Atlanta-based FPPad.com bestowed the award of innovation of the year on the company, and last year the technology became part of the arsenals of TD Ameritrade, Schwab Advisor Services and Orion Advisor Services LLC.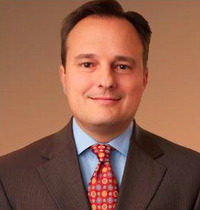 Alex Murguia: This will give them
an opportunity to see a unified
marketplace and allow them to flex
their fiduciary muscles as opposed to
handcuff them.
The McLean, Va.-based firm already has 1,300 advisors using the software and last year received many accolades from industry leaders. The firm is trying to change financial planning software to make it more dynamic. See: Could inStream be the Next Big Thing in RIA technology?.
Oftentimes, a person's life and the markets change so frequently the financial plan can't keep up with the changes. inStream is intent on setting up software that changes daily based on interest rates and other dynamic features. It's meant to be so interactive, so that RIAs can get alerts when market changes occur that will impact clients' financial plans.
inStream was dreamed up by Alex Murguia, 40, who created the tool while serving as an advisor at McLean Asset Management Corp., an RIA that has seen its assets soar from $25 million to more than $600 million in a decade. See: A look inside Schwab's big deal with a small asset manager.
Murguia is creating his own technology dream team, recently recruiting Zohar Swaine, former managing director of TD Ameritrade's institutional strategy and product organizations, as president, and John Wotowicz as executive chairman. Wotowicz is a former board member for Dimensional Fund Advisors LP. Murguia also recruited as a board member Peter Corsell, whom MIT lauded as one of the top innovators under the age of 35. See: See: How McLean Asset Management is adding practices without making acquisitions.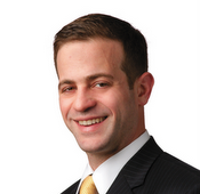 Zohar Swaine: We're striking deals with
brokers who have an array of
products.
"They are changing the paradigm of planning software," said Spenser Segal, chief executive of ActiFi Inc.. They've got the sharpest people in the entire industry working on this project. I've known Zohar and Alex for years. If things don't go according to plan, these folks won't stick their heads in the sand; they'll continue to evolve the company."
Still, there are critics who are wondering if this firm is too good to be true. Unlike most software systems, the product actually costs RIAs absolutely nothing; the company will gain profits from the vendors that it lists on its marketplace.
There is a potential conflict of interest anytime a firm is being compensated for financial advice, says David Loeper, chairman and CEO of Wealthcare Capital Management Inc. His firm recently settled its patent infringement lawsuit against UBS Financial Services Inc. pertaining to WealthCare's financial planning technology. See: See: MoneyGuidePro back on a roll after the.
But InStream maintains it doesn't want to limit advisors' choices on behalf of clients but instead wants to offer a wide range of companies that represent hundreds of products. In fact, any information provided through inStream may help an advisor meet their fiduciary responsibility, Swaine said this month. "Providing transparency is the hallmark of fiduciary responsibility. What inStream provides is the platform to manage the marketplace selection process."
This year, the firm intends to bolster its offerings and continue to upgrade its services to RIAs. "We're striking deals with brokers who have an array of products, and that helps the advisor to bridge the fiduciary responsibilities," says Swaine.
2. Envestnet buys Tamarac
Seattle-based Envestnet's $54 million purchase of Tamarac — the acquisition was announced in February and closed in May — caught the industry's attention and sent Tamarac into overdrive. See: As it closes its $54-million purchase of Tamarac, Envestnet details plans to deploy $7 million worth of retention incentives.
The deal gives Tamarac more capital and lets the firm add more pieces to its own micro-ecosystem. Formerly built around Charles Schwab and its own rebalancing software, Tamarac will now encompass Envestnet Vantage as a choice. This is still in development and the company is also considering adding Salesforce as an alternative to Microsoft for customer relationship management. See: Tamarac picks second Microsoft partner to handle spike in demand from big RIAs.
Clients who use the Tamarac platform will get some of Envestnet's turnkey solutions. In August, Envestnet customers gained access to Tamarac's rebalancing tool. See: One firm's odyssey to upgrade its rebalancing system with Tamarac.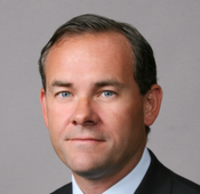 Bill Crager: There comes a time
in every organization where you grow
very rapidly and you hit the
fork in the road and you
find another partner.
As part of the deal, Envestnet CEO Bill Crager maintains that it was crucial that the Tamarac team remain in place. Stuart DePina, Tamarac's former president, has stayed at the helm as group president of Envestnet. In fact, to ensure that the managers stuck around, Envestnet implemented an equity incentive plan involving around 1,024,000 shares of its common stock. Envestnet may distribute up to $7 million of the shares at pre-established intervals, but not later than May 15, 2015. The deal is premised on Tamarac's meeting certain financial targets. Tamarac management used a portion of the proceeds from the sale to acquire shares of, and options on, Envestnet common stock.
Crager says that the strategic acquisition of Tamarac was important for both companies. "There comes a time in every organization where you grow very rapidly and you hit the fork in the road and you find another partner. We're very fortunate that we found Tamarac," he says. "Tamarac is a great example of how we've kept the entrepreneur spark inside the organization. Tamarac has a distinct product group and they know their clients best, and they've got a great reputation by their users."
This year, the company will continue to expand Tamarac's offering with added features, says Crager.
1. Silicon Valley wakes up to the RIA business in the form of the emergence of Addepar
In 2012, tech firm Addepar thundered onto the scene with its Next Big Thing vibe backed up with financial backing, industry clout and the wherewithal to turn that promise into reality. "We're an ambitious company. Our goal is to be transformative from a technology perspective," Addepar president Mike Paulus said in June. See: Addepar hits $50 billion of assets and turns its eyes to Advent-Black Diamond's plump RIA market.
The firm has several dozen clients, $75 billion in assets on its platform, 81 employees and extensive backing from venture capitalists such as Peter Thiel. On top of that, advisors have been wowed by the software. "It's a cloud solution that has multilevel data on mobile devices and offers on-demand access to anything and everything," Winterberg of Atlanta-based FPPad.com. said last year when the company began making its path onto the RIA scene.
One high-profile believer is Iconiq, the newly formed RIA serving Mark Zuckerberg and other Facebook Inc. execs. See: How the Facebook IPO is creating the mother of all RIAs, Iconiq, and what an in-your-face it is for Wall Street.
Paulus explains that his firm aims to provide all the technology an advisor needs rolled into one platform — and with the press of a button as opposed to running reports over several days. The system also has the functionality to analyze hedge fund data and generate automatic alerts when there are irregularities or numbers statistically don't make sense. The cost for Addepar, at 5 basis points, is significantly higher than other technology platforms, but the company maintains that RIAs won't need any other software. "What you're getting is everything," says Paulus. "When you look at it like that, we're pretty competitive with what's out there."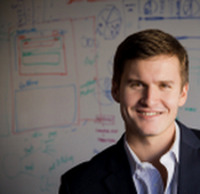 Mike Paulus: Our goal is to
enable fundamentally better analysis.
Although Paulus won't disclose or confirm the names of any clients, he says the firm is concentrating on complex, high-end advisory offices that can take advantage of and are willing to pay for all the analysis tools, mobile applications and cloud-based reporting that Addepar offers. So far, all Addepar's clients have come through referrals, since the company has no salespeople or marketing.
Still, Addepar's success, like all Silicon Valley firms', could fizzle. Other splashy and well-funded software platforms have been unveiled and quickly disappeared when they failed to perform up to advisors' expectations. "They have to make sure it's useful and successful," Black Diamond Performance Technologies' Reed Colley said last year. His firm is a unit of Advent and likely one of Addepar's biggest competitors in providing software to RIAs. See: Why the San Francisco Bay area is almost certainly the capitol of the RIA business.
"This space is littered with failed deployments," Paulus acknowledges, but that, he says, is precisely why the company's founders spent two years developing the product and avoiding press while they worked behind the scenes.
Paulus says the firm will continue to hire world-class engineers. "We have 1.000 applicants for every two offers and each offer has other offers from Google, Facebook. It's a high bar," he says. The firm will also make sales hires this year, but the largest concentration is on building up a team that is focused on integration and client support. Still, in absolute terms, he plans to hire three times more engineers than deployment staffers.
A resolution for 2013, Paulus says, is to stay focused on partnerships — with custodians in particular — as well as on integration and maintaining customer service.
---
---
Mentioned in this article:
---
---
---