Roger Hewins:We don't use them. We don't even look at them.
Brooke's Note: I don't know whether Schwab's grading system is good or not because I don't know its track record. But what I like about it is that — because of its quantitative nature — it's dispassionate as heck. Giving the shares of Facebook and Apple, two fast-emerging brands by any measure, a grade that I haven't see since geometry class …that takes brass.
Although Apple stock hit a record high market cap in 2012, making it the biggest stock ever traded, Schwab Equity Ratings Reports is now giving it a big fat F, recommending that advisors sell.
Schwab also gave another hot tech company you may have heard of a failing mark: Facebook.
Despite the fact that the social media giant's stock price has risen steadily since November, nearly regaining its IPO level, the Schwab ratings are advising advisors to stay away. See: A $17-billion RIA doubles down on a social media strategy that netted it 50 Facebook employees.
Morningstar Inc., by comparison, gives Apple an A in its latest rating report on profitability and growth, saying, "Apple's strength lies in its experience and expertise in integrating hardware, software, services and third-party applications into differentiated, premium devices that provide superior functionality and ease of use for the end customer." Chicago-based Morningstar has more concerns about Facebook, but is still optimistic, saying, "Facebook is building the foundation to revolutionize online advertising. However, lack of near-term visibility and cloudy advertising metrics may temporarily stall revenue and profit growth." Morningstar did not assign a grade to Facebook.
Under par
Although Schwab doesn't comment on specific ratings or stocks, the ratings are meant to be easy to understand and identify whether stocks will outperform or underperform during the next year, says Alison Wertheim, vice president of corporate public relations. Under this system, both Apple and Facebook are predicted to vastly underperform in 2013. See: Bill Winterberg outlines the potential benefits and shortcomings of the Apple iPad for advisors.
"Schwab's outlook is that A-rated stocks will, on average, strongly outperform, while F-rated stocks on average will strongly underperform," says Wertheim.
Backward-looking
But some advisors don't seem much perturbed by the Schwab ratings and say that taken by themselves, they may not put a damper on RIAs' enthusiasm for the stocks.
"We don't use them. We don't even look at them," says Roger Hewins, president of San Mateo, Calif.-based Hewins Financial Advisors LLC, says of the ratings reports of Schwab and other companies.
"It's backward-looking, not forward-looking," says Lorraine Fox, an advisor in Palo Alto, Calif., with Ketchum, Idaho-based ClearRock Capital, who previously worked at Apple. See: Why an Apple, Oracle and Credit Suisse veteran started again as an RIA.
Fox argues that the ratings are based on "one very simple and very incomplete metric:" focusing on past performance over the previous 12 months. In the calculation to award a letter-grade, she says, there's no focus on a company's prospects or other financial measures within the company or on "what makes Apple Apple," i.e., innovation.
"I would be surprised if anyone makes a decision to buy or sell based on one metric," says Fox.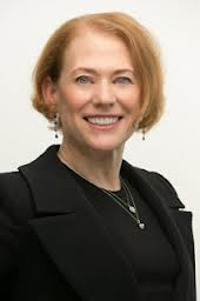 Lorraine Fox: The Schwab ratings are
based on 'one very simple and
very incomplete metric.'
The formula
To decide on a grade, Schwab divides the stocks into cohorts based on their previous ratings and calculates the total return for the stocks in each cohort by "dividing the ending price plus dividends paid during the period, if any, by the starting price for a particular holding period, minus one," Wertheim says. Schwab also considers factors such as cash flow, valuation, earnings and investor sentiment.
But, because RIAs are typically focused on long-term investing and not stock picking, ratings looking primarily at recent past performance don't do much to sway portfolio decisions. See: Performance measurement challenges for investors who live in a perpetual time horizon world.
The real value an RIA can provide, says Hewins, is in planning and creating a relationship with a client — not in picking stocks. And, he should know. He previously worked as a money manager at what is now BlackRock Inc. and spent all day focused on interest rates and currencies. It's a lot of work, and wouldn't be something he'd try to do on the side of being an advisor.
"We're not going to try and do something like that in our spare time," says Hewins.
Calculating the future
Yet, the ratings go out to nearly all advisors, and clients are certainly aware of what different ratings and performance indexes say, if through nothing other than reports of those predictions in the media.
According to Wertheim, Schwab Equity Ratings evaluate approximately 3,000 U.S.-based stocks and are updated weekly with new financial information. She also says that, while many ratings systems offer more "buy' than "sell" suggestions, Schwab's system has an equal number of A's and B's as D's and F's. A's are awarded to the top 5% and F's to the bottom 5% — which includes both Apple and Facebook .
In a sample report, Schwab offers a grade on each company's fundamentals, such as cash flow and management of working capital, its valuation, its momentum, measured by changes in analyst sentiment, and its risk. The ratings report also gives greater importance to some subcategories, such as the ability to internally fund capital or recent broker analyst sentiment change, and less importance to others, such as earnings alignment with operating cash.
The rationale for the big F's on Facebook and Apple's report cards seems to be that both companies struggled last year, with stock prices dropping precipitously in the late fall. If a major determinant of a rating is near-recent past performance, then neither tech giant stacks up well. But, that doesn't necessarily capture future growth, says Fox, and not everyone thinks the stocks are losers. See: HighTower Advisors and United Capital seek to stamp out wirehouse feel by embracing Apple technology.
Apple and Facebook on the rise?
"Neither company has 'struggled," says Fox. Apple is "by all financial metrics an unbelievable company," she says, and Facebook "is a young company, still growing into its valuation."
Both Fox and Hewins say they certainly have clients who have Facebook and Apple stocks in their portfolios, either as an individual pick, as part of an index, or as picked by a separate manager. "They understand the risk and return potential," says Fox.
Facebook held its IPO on May 18, with initial stock prices around $42, up from the planned starting price of $38. Although the price rose to a high of $45, it closed the initial day at $38.23. Facebook struggled, though, after its initial offering with concerns about how the social-media company would ever actually make money and hit a low of $17.55 in September. It's currently at $2966. See: How the Facebook IPO is creating the mother of all RIAs, Iconiq, and what an in-your-face it is for Wall Street.
Wow factor
The company's stock, however, rose again steadily in the last few months to $31 and is currently trading at around $29 a share, after the secret announcement of a new search functionality failed, to wow investors.
Though Apple remains the dominant player in the marketplace, it too had a bumpy year. In August, it became the biggest stock of all time with a price of $665.15 and a record market cap of $623.5 billion, surpassing Microsoft's previous record market cap. In mid-September, Apple stock actually topped $700 a share. It's currently at $500. See: RIAs and online brokers are winning the market-share game.
But, almost immediately following that high point, the company saw a rapid drop in late September through the end of the year, with a low price of $499 in mid-December. Investors nationwide speculated on what could have led to the problems: An underwhelming iPhone 5 debut? An announcement that new product manufacturing may decrease profits? The struggle of iPad to capture market share? New competitors entering the market? But, Apple investor sentiment has remained consistent throughout the struggles and the price leveled off around $500, and now sits around $506 per share. See: Pershing believes its case for NetX360 as the Apple equivalent for advisors is solid.
What's in a grade?
These kinds of ebbs and flows are complicated and fraught with speculation — all of which is not necessarily captured in a simple letter rating. By a simple letter rating based on how the two companies did this past fall, both would get an F. But, that grade may not change how advisors feel about the stocks or what they're recommending to their clients — especially if they don't even read the ratings. See: Of Trumpets and Tulips: Is time diversification a myth or reality? Does time horizon affect the tolerance for risk?.
"People have different reasons for buying and selling, but there's a big emotional component to stock trading," says Fox.
"I kind of wonder what percentage of advisors use these [ratings]," says Hewins. See: Why compliance experts are apt to dislike Facebook.
---
Related Moves
February 28, 2020 – 11:09 PM
---
---
---
---
Mentioned in this article:
Team Hewins
RIA Seeking to Hire Advisors
Top Executive: Roger Hewins
---
---
---
Frederick Van Den Abbeel / TradePMR
January 22, 2013 — 8:15 PM
I wonder if these are the same stock analysts who managed the Schwab High Yield Mutual Fund which resulted in Schwab paying $119 million to the SEC according to a New York Times article? http://www.nytimes.com/2011/01/14/business/14norris.html?pagewanted=all&_r=0