Christopher Dean: Our view is that more assets are going to move out of the traditional brokerage channel.
Brooke's Note: The vultures are circling. This isn't a bad thing, more of a joking way of saying there is some dead flesh to be eaten away at in the financial advisory business in the form of old-school IBDs, wirehouses, RIAs that need critical mass and outsourcing support and technology companies that hung around too long using old operating systems and delivery mechanisms. Backing the new companies that will eat this flesh and supplant it with green shoots are the venture, private equity and maybe even vulture capital crowd. It's a reminder that the Galapagos no-predator atmosphere of the RIA business is ceding to one more like the Africa Savannah. The opportunities for bagging big game are out there but you can get eaten or trampled just as easily. To get a sense of just how much of this kind of money is hanging around the RIA business — often in companies you do business with — Kelly O'Mara completed this meaty summary, analysis and forward look.
It seems as if nearly every month of 2012 has brought news of a new private-equity or venture capital firm buying into the RIA space. So many deals, that it can seem sometimes as if there is nothing left to buy.
Not so, says David DeVoe, founder of DeVoe & Co. Not only are there thousands of firms that currently meet the criteria for acquisition — and likely don't have a succession plan — but private equity will continue to be part of those acquisitions both buying directly into RIAs and providing larger firms with the capital to do their own acquisitions.
While DeVoe believes that banks will re-enter the picture as the economy steadies, there are simply so many deals to be made that private equity will have to play a role. Although last year was plenty busy for these professional investors, the RIA industry has the capacity for plenty more deals. There are about 28,000 RIAs, and perhaps 2,000 of them are big enough to attract capital as part of a direct deal — and thousands more as subacquisitions or tuck-ins. See: Even as mired markets stalled Q2 merger deals, private-equity-fueled national acquirers revved up prices.
"I don't think we've seen the peak," says DeVoe.
Theirs to lose
Ric Edelman, CEO of Edelman Financial Services LLC and himself a participant in two large private-equity deals in recent years, agrees. "The deals that have not yet been done will be done," he says. See: The 10 most influential figures in the RIA business going into 2012, Part 2.
The draw for RIAs, DeVoe and Edelman say, is that private-equity money doesn't have to be repaid like a loan, and typically the advisors are left to manage their own companies — unless they do something wrong.
The draw for private equity is a booming RIA industry — the segment of the financial advisory business that continues to outpace the other channels for net new assets The RIA business keeps growing by presenting consumers, especially high-net-worth ones, with a better value proposition than the brokers that hold several trillion of apparently unsticky assets.
This gift will keep giving despite some aggressive actions being taken by the wirehouses to stem the tide. See: Merrill Lynch makes bold moves to train new recruits for an RIA-centric future.
"Our view is that more assets are going to move out of the traditional brokerage channel," says Chris Dean, managing director at Summit Financial Partners LLC, which previously invested in The Mutual Fund Store and which earlier this year explored selling its stake in Focus Financial Partners LLC.
"There's very smart people investing a large amount of money in the space," says DeVoe.
Because all those very smart people can be difficult to keep track of, here is a nearly complete round-up of the private equity and venture capital currently invested in RIA and RIA-related firms — with some insight and predictions into what those deals mean for everyone else.
1.) Edelman and Lee Equity: 'A Pac-Man transaction'
One of the largest deals announced last year, The Edelman Financial Group Inc. entered into an agreement with affiliates of Lee Equity Partners LLC, a private-equity firm, to be acquired for $8.85 per share in cash in April. See: Ric Edelman strikes a private-equity deal that subtracts $2 million in expenses — now let the after-bidding begin.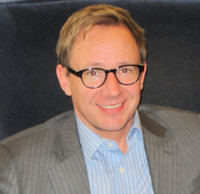 David DeVoe: I don't think we've
seen the peak.
The deal allowed the management of Edelman Financial Group to buy back the company from public shareholders with the cash that Lee provided as part of the $267 million transaction.
Ric Edelman had previously sold a majority interest of Edelman Financial Services to Sanders Morris Harris Inc. in 2005. As part of that deal, Edelman became a shareholder of Sanders Morris Harris. When the private-equity company's stock plummeted in 2009, Edelman took over leadership of the company, renamed it Edelman Financial Group, with Sanders Morris Harris as a subsidiary, became sole CEO in May of this year, and took the company private again this past October, following the Lee deal. See: Edelman expansion slows; back office 'overwhelmed'.
"It was a Pac-Man transaction," says Edelman of swallowing Sanders Morris Harris. See: Sanders Morris Harris Group, serious competitor to the big roll-ups, launches bid from Texas.
It may also have had a Space Invaders aspect, considering that Edelman is using his PE capital to invade the mass-affluent market, where small independent broker-dealers and online brokers traditionally have held sway.
2.) The Mutual Fund Store and Warburg Pincus: '100 more stores'
The private-equity arrangement that stands out to DeVoe was the midyear acquisition of a majority stake in The Mutual Fund Store Overland Park, Kan., by New York private-equity giant Warburg Pincus. That deal was noteworthy because it involved two heavy-hitters. See: Mutual Fund Store sells controlling interest to Warburg Pincus.
Summit Partners, which bought a minority interest of The Mutual Fund Store in February 2006, had sold all of its shares at that time. Warburg Pincus has also invested in Primerica and other financial services companies.
"Both have been very consultative," Adam Bold, founder of The Mutual Fund Store, says of the two different private-equity companies. Though both, he says, brought valuable expertise, "they're not running our business."
The expertise and strategy on Warburg Pincus' side included ideas on how to build The Mutual Fund Store into a larger national brand. See: How Warburg Pincus plans to grow The Mutual Fund Store several-fold.
Bold says they've invested in the infrastructure over the last year in preparation for the opening of 100 more stores in the next three years.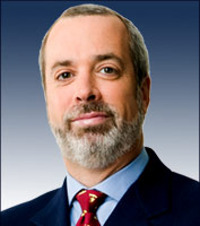 Ric Edelman: The deals that have
not yet been done will be
done.
3.) Focus Financial and Summit Partners and Polaris: No sale after Goldman Sachs auction
Summit has been invested in Focus since 2006 and looked to sell its stake earlier this year, but no deal was reached despite an auction in which Goldman Sachs brought in prospective private-equity firms — including three finalists. Often, private-equity companies like to move on after five to six years in order to ensure returns on their investments. "That's long in the tooth for the private-equity business," says Dean, managing partner at Summit. See: What RIA principals in the Focus Financial family have to say about a rumored deal for the consolidator.
Polaris Ventures joined Summit in investing $50 million in Focus in November of 2009. But rumors earlier this year were that Polaris was pulling out of the company.
For now, both private-equity firms are staying invested, and Dean says Summit, for one, believes in Focus' potential to grow and offer top-level resources to other RIAs. "We're longtime, big believers and holders of Focus stock," he says.
While Focus currently has plenty of capital (See: Focus Financial gains access to 'huge money' — $320 million in credit), Dean says his company is open to investing more in the business. While they're not involved in the day-to-day operations, they are involved in every investment and deal Focus makes — of which he says they'll be more.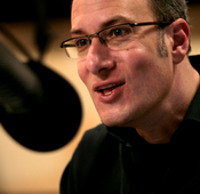 Adam Bold: At end of the
day they're not running our business.

4.) Lovell Minnick and Kanaly Trust Co.: Rolling up trust companies
A recent private-equity deal went down in October when Lovell Minnick Partners LLC of Radnor, Pa., bought the $2-billion Kanaly Trust. Co. to kick off a roll-up of wealth-managing trust companies that it hopes to peel away from banks. See: Lovell Minnick jumps into the roll-up game with the purchase of $2-billion wealth manager — and a plan.
Lovell Minnick previously acquired San Diego-based IBD First Allied Securities at the end of 2011, but Kanaly was its first trust company deal. See: Private equity firm acquires First Allied.
"It's not uncommon for larger private-equity firms to make more than one investment in a given space," says DeVoe.
5.) AMG and Veritable LP: Providing partners with liquidity
Affiliated Managers Group Inc., one of the world's largest asset management firms, also entered the RIA space this year with a big buy. AMG, known for its history of investing in asset management companies, acquired a majority equity interest in the $10 billion Veritable LP in March. See: AMG makes a dramatic entry into wealth management arena, buying a majority stake in $10 billion Veritable.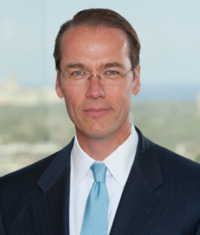 AMG Wealth president John Copeland: We've
been having a number of terrific
conversations articulating our growth proposition to
independent advisory firms.
In mid-2011, AMG launched AMG Wealth Partners LP and announced it had an eye on other large RIAs with proven management teams that focus on high-net-worth clients and which have shown long-term track records of constant growth.
It's a goal that the industry is taking seriously given AMG's history of buying into investment management companies to provide the partners with liquidity. Among its previous deals, AMG in late 2010 bought a stake in Fortigent LLC, which it sold to LPL this past January. See: LPL makes big advance into the RIA business with Fortigent acquisition.
Veritable LP had its first post-investment outward sign of growth this summer when it established a small West Coast office. See: $10-billion Philly-area RIA dips a toe in Bay Area waters causing ripples among local firms.
---
---
Mentioned in this article:
---
---
---
Elmer Rich III
January 3, 2013 — 3:39 PM