Schwab nonprofit ponies up $500K for simulated securities floor to give prospective advisors hands-on experience
Cozying up to academic institutions has both a charitable and a shrewd side; Zero Alpha Group also launches an education project
Bernie Clark with Paul Merage Scbool of Business dean Andy Policano: 'Schwab is thrilled to be supporting academic institutions to cultivate highly skilled future business leaders'.
---
Related Moves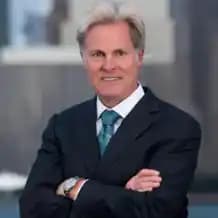 December 10, 2019 at 2:05 AM
---
---
Mentioned in this article:
---
---
---
Jason Lahita
January 18, 2013 — 6:17 AM
Proud of my biz school alma mater, UC Irvine for investing in this industry along with Charles Schwab. Go Anteaters, and kudos to ZAG as well for taking action via its Leadership Institute – the best way to ensure the fiduciary standard endures is by training the leaders of tomorrow.
Frederick Van Den Abbeel / TradePMR
January 18, 2013 — 7:12 PM
I applaud Schwab and any nonprofit to help the next generation of RIAs. The FPANextGen initiative I believe has also been gaining some good steam as well from what I've seen. I belive if more educational institutions offer such a virtual center, investors and advisors of the future should benefit. Several students and professors I've spoken with over the years' have been using the Virtual Trading System named Stock Track achieving a good deal of success as well.
http://www.stocktrak.com
Stephen Winks
January 18, 2013 — 8:10 PM
Several top 20 business schools to include the University of Richmond have real trading floors, yet they haven't shaped a curriculum around advisory services, principally because brokerage industry sponsorship has an aversion to fiduciary standing of the broker. Thus no institutional support for an expert authenticated prudent investment process that makes advice safe, advanced technology that supports continuous comprehensive counsel required for fiduciary standing, work flow management that facilitates scale, a more sophisticated approach to portfolio construction that steamlines cost and facilitates transparency, and conflict management to protect the trust and confidence of the investing public.
Brokerage and custody interests distance themselves from fiduciary duty and expert professional standing in advisory services as they fear their support for fiduciary standing would be deemed prescriptive and thus trigger fiduciary liability.
RIAs have no such fear and only see the upside in greatly enhancing their value proposition, streamining cost, creating scale, simplifing complexity, properly resourcing a functional division of labor which optimizes margins—none of which accrue to the best interests of a brokerage format that does not acknowledge or support fiduciary standing.
There are no champions for professional standing unless it comes from RIAs like Zero Alpha.
The great news here is the RIA space is achieving sufficient critical mass that would acknowledge and support fiduciary stanting. This is the beginning of the emergence of advisory services outside of the constraints of a brokerage format that will lead to large scale insttitutional supoport for fiduciary standing.
Wouldn't it be great that Schwab or TD Ameritrade (Tom Bradley went to Richmond) sponsored aworld class RIA curriculum?
SCW
Frederick Van Den Abbeel / TradePMR
January 19, 2013 — 1:15 AM
I think advocacy for such an initiative should come not only from a few players rather the industry as a whole to include also professional associations like the FPA, NAPFA in addition to the custodian partners you mentioned (among others).
Considering some of the RIA Custodians also operate Retail Divisions and now, Franchise offerings, I think they might have to tread carefully. Will the curriculum be dedicated to the assumption the Advisor will go RIA or are they wanting more Advisors in general to fill up empty seats in the Retail and/or Franchise Branches? I believe all off the Retail competing custodians all have desires to increase their retail footprint and as such, might also be viewing this as a method of long-term recruitment?
I think associations can play a key part in this along with the educational institutions. Frankly, such an advancement in our business is wonderful!
Stephen Winks
January 22, 2013 — 8:31 PM
Frederick VDA,
None of the trade asssociations are interested in any standard that would disenfranchise any of their members thus their argueing for low or no standards,
Like you I thought custodians would be advocates for professional standing, technical competency based on statute, yet the big custodians are concerned that any support for fiduciary standing would be considered prescriptive and thus drag them into fiduciary liability assumed by advisors utilizing their supporting resources. Thuis, the advancement of expert fiduciary standing must come from outside vendors who support expert counsel and can defend it. There are no advisor support organizations that provide large scale institutionalized support for fiduciary standing Yet that is what it takes. The good news is that Zero Aplha Group and others are beginning to gestate such an idea—which is the key to the emergence of expert fiduciary standing.
Interestingly, the AICPA which is interested in technical competency, does not view it in their interests to create such a support infrastructure. In fact they wanted to be compensated just to ride along with little contribution. A lot of work, disruptive innovation and conflict is entailed—which is the common denominator of the leadership vacuum from which advisors and consumers are presently suffering.
SCW
http://perlinspita.ru/user/i1lnsxoy7/
The apple iphone was surely not the incredibly 1st contact monitor telephone, on the other hand it was the touchscreen cell phone that began the time on the capacitive technological know-how within just the touch display. This may be a technological innovation that brought about in support for multi-touch, that may be a little something which required the earth by storm instantly. For the reason that in the simplicity which was released forward throughout the capacitive engineering, folks essential instantaneously for that Apple apple iphone. It's been the situation due to the fact. Style and design smart, the Apple apple apple iphone has pretty much ongoing to become unchanged through the many years mainly due to truth that it had been pretty good-searching at first. So, Apple has now proven pointless to change the seem that is been so successful. To begin with, the Apple apple iphone provided three various memory selections that are entirely diverse with the possibilities which can be presently available within the Apple apple iphone four.