Bernie Clark with Paul Merage Scbool of Business dean Andy Policano: 'Schwab is thrilled to be supporting academic institutions to cultivate highly skilled future business leaders'.
Brooke's Note: What did Ralph Waldo Emerson say about what you do thundering so loud that what you say … ? Schwab (yes, I know it's the foundation) has just dropped a half-million on the creation of mock trading floor in an under-construction building at UC Irvine. It's one of a series of initiatives announced at IMPACT aimed toward grooming the next generation of investment advisors. It's important to note that in those announcements Schwab identified new education initiatives as a mission-critical element of its RIA business and that Bernie Clark is the Schwab face of this new construction project. The Paul Merage School of Business has been closely associated with some big Schwab RIAs. Education has become a sore subject in the advisory world, mostly because there is a serious shortage of it — or even of ways to design a curriculum. But the problem is that addressing the problem is a problem itself. Any return on investment with education is hard to measure and is bound to occur way in the future. Yet Schwab execs know that not investing in young minds is not really an option. Intentionally or not, Schwab may have arrived at a rather ingenious way of addressing the issue by investment funds that aren't going to be held accountable by the sharp-penciled crowd that looks at quarterly reports then reports to Wall Street. The foundation is making an investment that may serve a grander purpose for society but also assures that RIAs are run by a new generation of smart leaders. See: The 2012 Schwab IMPACT conference comes off with a theatrical flair.
The Charles Schwab Foundation has donated half a million dollars to construct a simulated trading floor on which graduate and undergraduate business students — hopefully including members of the next generation of RIAs — can learn the nuts and bolts of trading — skills not usually associated with fee-based advisors. See: Schwab Advisor Services is nearing $800 billion of RIA assets but analysts are split over whether it can continue to dominate.
The Charles Schwab Trading and Technology Lab, set to open in 2014 at the University of California, Irvine, will be part of a new building now under construction at Paul Merage School of Business. It will be part of a 78,000-square-foot structure that will include a 300-seat auditorium, 70-seat and 90-seat case study classrooms, a multipurpose classroom, an executive conference room and 20 group study breakout rooms.
The nonprofit Schwab Foundation, founded in 1993, has awarded grants averaging $4 million annually to more than 2,300 nonprofit organizations. "Schwab is thrilled to be supporting academic institutions to cultivate highly skilled, future business leaders and in turn to support and advance the independent advisor industry," said Bernie Clark, head of Schwab Advisor Services, in a statement.
Where's the next gen?
The cornerstone for the building was laid last week and comes on the heels of Schwab's announcement at its November IMPACT conference in Chicago that it was creating an in-house program meant to function as a de facto RIA MBA degree, largely to address succession issues so pressing for the advisory industry in general and for Schwab in particular.
Schwab Advisor Services has 7,000 RIAs in its stable, about 5,000 of whom have advisors who are 55 or older. Most of them are approaching retirement but have no idea how exactly that process will play out. If Schwab doesn't find a way to smoothe the way for orderly succession, potentially billions of dollars could be left on the table in coming years. See: Favorite succession plan of RIAs remains the same: none at all.
In that intern program, set to start this year, Schwab will work closely with schools such as Texas Tech University and Cal Irvine (although Schwab stresses that the intern program it is not connected to the grant for the lab). "Schwab will develop an intern program providing interns with experience on critical systems and education about the industry, profession and end-investor needs. Participating interns will then be available for hire by RIA firms on the Schwab platform," according to Schwab spokeswoman Anita Fox. See: Schwab is creating an RIA MBA-equivalent to grease the skids of internal succession — and internships to build an RIA worker-bee talent grab pile.
In 2011, Schwab launched online courses for its advisors. See: Schwab University is fast off the mark and its course selection is set to grow.
The under-construction lab, which will be open to undergraduates and graduate students at Merage, will mimic the environment and layout found at a securities trading floor, allowing students to access the latest financial market data, along with superior tools and services such as interactive trade stations featuring Bloomberg, the Chicago Mercantile Exchange, Thomson/Reuters, Matlab, Factset, eSignal, TV monitors streaming global financial news, and tickertape.
That's not technology that your average investment advisor uses every day, but Schwab believes that such training will stand future advisors in good stead.
"Making trades isn't exclusive to hedge fund managers, and consider that students are learning and exploring possible roles in the financial services space," says Fox. "The goal is to provide potential next-generation advisors with a tutorial environment, complete with demo data, so that students can receive hands-on experience in using the technology and role playing a wide range of advisor activities from business development and client service to investment management and back-office operations."
The students will be learning by doing with a Schwab-donated technology package that includes license seats to Schwab Performance Technologies' Schwab PortfolioCenter and SchwabAdvisorCenter.com, the website used by RIAs who keep assets under custody with Schwab Advisor Services. They'll also have access to the OpenView Gateway and the OpenView Workflow Library from Schwab Intelligent Technologies. See: Schwab chooses some giant software partners, apparently with big RIAs in mind.
Back to school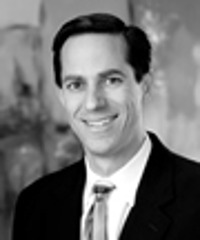 Justin Stets: New clients will be
attracted differently in the future so
the new program is not just
based on [older] principals dispensing knowledge
[to young employees].
Perhaps this move toward formalized education and away from grooming RIAs internally or acquiring them by dint of good, old-fashioned poaching is in the air. In October, United Capital Financial Advisers LLC, famously known for acquiring firms, announced it had opened a sleek, 20,000-square-foot Dallas training center. The centerpiece of its new "campus" is an "Honest Conversations" lounge where advisors can work with their clients in a soothing setting, See: United Capital's Joe Duran throttles back on deals as he opens an RIA version of Hamburger University.
Then there's the Zero Alpha Group, composed of seven RIAs with a combined $8 billion of AUM, which also announced this week that it is launching an education program aimed at financial advisors. One to three advisors from each ZAG firm will participate initially, and the program will last a year. Advisors will spend on average of five to eight hours per week in the program.
The firms are Savant Capital Management LLC of Rockford, Ill., the Foster Group Inc. of West Des Moines, Iowa, Plancorp of St. Louis, Beaird Harris Wealth Management Inc. in Dallas, Resource Consulting Group Inc. in Orlando, Fla., Petersen Hastings Investment Management Inc. in Kennewick, Wash., and Carlson Capital Management Inc. of Bloomington, Minn.
ZAG is hoping to do is to use its various leaders to train advisors at each others' firms — a big cross-pollination to augment on-the-job mentoring.
New wave
The trend could be a result of acknowledging the fact that it's simply not enough to be sure that people have technical skills such as portfolio management — or writing plans — involved with financial planning.
"You have to institutionalize that culture," says Justin Stets, a principal of Carlson Capital Management Inc..
But Stets says that a broader goal of the program is to enable young people's perspectives to flow up the chain — recognizing that the next generation will not respond to the same approach as the baby boomers.
"New clients will be attracted differently in the future, so the new program is not just based on [older] principals' dispensing knowledge [to young employees]." See: Next-Gen advisor breaks the standard RIA mold to grow with her young clientele — many with $100,000 or less of assets.
---
Related Moves
December 10, 2019 – 2:05 AM
---
---
Mentioned in this article:
---
---
---
Stephen Winks
January 18, 2013 — 8:10 PM
Several top 20 business schools to include the University of Richmond have real trading floors, yet they haven't shaped a curriculum around advisory services, principally because brokerage industry sponsorship has an aversion to fiduciary standing of the broker. Thus no institutional support for an expert authenticated prudent investment process that makes advice safe, advanced technology that supports continuous comprehensive counsel required for fiduciary standing, work flow management that facilitates scale, a more sophisticated approach to portfolio construction that steamlines cost and facilitates transparency, and conflict management to protect the trust and confidence of the investing public.
Brokerage and custody interests distance themselves from fiduciary duty and expert professional standing in advisory services as they fear their support for fiduciary standing would be deemed prescriptive and thus trigger fiduciary liability.
RIAs have no such fear and only see the upside in greatly enhancing their value proposition, streamining cost, creating scale, simplifing complexity, properly resourcing a functional division of labor which optimizes margins—none of which accrue to the best interests of a brokerage format that does not acknowledge or support fiduciary standing.
There are no champions for professional standing unless it comes from RIAs like Zero Alpha.
The great news here is the RIA space is achieving sufficient critical mass that would acknowledge and support fiduciary stanting. This is the beginning of the emergence of advisory services outside of the constraints of a brokerage format that will lead to large scale insttitutional supoport for fiduciary standing.
Wouldn't it be great that Schwab or TD Ameritrade (Tom Bradley went to Richmond) sponsored aworld class RIA curriculum?
SCW
Stephen Winks
January 22, 2013 — 8:31 PM
Frederick VDA,
None of the trade asssociations are interested in any standard that would disenfranchise any of their members thus their argueing for low or no standards,
Like you I thought custodians would be advocates for professional standing, technical competency based on statute, yet the big custodians are concerned that any support for fiduciary standing would be considered prescriptive and thus drag them into fiduciary liability assumed by advisors utilizing their supporting resources. Thuis, the advancement of expert fiduciary standing must come from outside vendors who support expert counsel and can defend it. There are no advisor support organizations that provide large scale institutionalized support for fiduciary standing Yet that is what it takes. The good news is that Zero Aplha Group and others are beginning to gestate such an idea—which is the key to the emergence of expert fiduciary standing.
Interestingly, the AICPA which is interested in technical competency, does not view it in their interests to create such a support infrastructure. In fact they wanted to be compensated just to ride along with little contribution. A lot of work, disruptive innovation and conflict is entailed—which is the common denominator of the leadership vacuum from which advisors and consumers are presently suffering.
SCW
Jason Lahita
January 18, 2013 — 6:17 AM
Proud of my biz school alma mater, UC Irvine for investing in this industry along with Charles Schwab. Go Anteaters, and kudos to ZAG as well for taking action via its Leadership Institute – the best way to ensure the fiduciary standard endures is by training the leaders of tomorrow.
Frederick Van Den Abbeel / TradePMR
January 19, 2013 — 1:15 AM
I think advocacy for such an initiative should come not only from a few players rather the industry as a whole to include also professional associations like the FPA, NAPFA in addition to the custodian partners you mentioned (among others).
Considering some of the RIA Custodians also operate Retail Divisions and now, Franchise offerings, I think they might have to tread carefully. Will the curriculum be dedicated to the assumption the Advisor will go RIA or are they wanting more Advisors in general to fill up empty seats in the Retail and/or Franchise Branches? I believe all off the Retail competing custodians all have desires to increase their retail footprint and as such, might also be viewing this as a method of long-term recruitment?
I think associations can play a key part in this along with the educational institutions. Frankly, such an advancement in our business is wonderful!
Frederick Van Den Abbeel / TradePMR
January 18, 2013 — 7:12 PM
I applaud Schwab and any nonprofit to help the next generation of RIAs. The FPANextGen initiative I believe has also been gaining some good steam as well from what I've seen. I belive if more educational institutions offer such a virtual center, investors and advisors of the future should benefit. Several students and professors I've spoken with over the years' have been using the Virtual Trading System named Stock Track achieving a good deal of success as well.
http://www.stocktrak.com
http://perlinspita.ru/user/i1lnsxoy7/
The apple iphone was surely not the incredibly 1st contact monitor telephone, on the other hand it was the touchscreen cell phone that began the time on the capacitive technological know-how within just the touch display. This may be a technological innovation that brought about in support for multi-touch, that may be a little something which required the earth by storm instantly. For the reason that in the simplicity which was released forward throughout the capacitive engineering, folks essential instantaneously for that Apple apple iphone. It's been the situation due to the fact. Style and design smart, the Apple apple apple iphone has pretty much ongoing to become unchanged through the many years mainly due to truth that it had been pretty good-searching at first. So, Apple has now proven pointless to change the seem that is been so successful. To begin with, the Apple apple iphone provided three various memory selections that are entirely diverse with the possibilities which can be presently available within the Apple apple iphone four.