At Salesforce headquarters, they may or may not know an RIA from an IRA, but the company still solidified the exalted position of potential industry standard bearer.
Brooke's Note: What tells you most about the importance of technology to the RIA business is that it is becoming more and more difficult to separate its destiny from that of the industry in general. Deciding how to use technology and deciding what technology to use is a decision about how you plan to do business. This makes the stakes surrounding technology high for everyone in both an exciting and a disturbing way. You can choose the consensus best software provider today and learn tomorrow that it has been leapfrogged. The firms that effectively use the latest and greatest stand a chance to leapfrog other RIAs. They can grow faster, cheaper and deliver a better, more accountable service. See: Where RIA technology stands heading into 2013 after 2012 lost some steam. Our identification of big technology events that happened in the past year starts with Salesforce, Junxure, Techfi, NetX360, IAS and MoneyGuidePro. As we move toward number one in our second installment, the names in many cases become less familiar, not more so, which indicates just how fast RIA technology is moving. In a sense, all RIA technology stories are Salesforce stories these days as the company makes a real bid to become the standard at the same time that advisors are beginning to consider CRM a must-have part of their software arsenal. Choosing to use Salesforce is a big deal. With it looming so large, so is the choice not to.
Read Part 2 of this article here.
12. Salesforce made a major bid to become the industry standard of RIA technology.
Salesforce is clearly in a good position to become the industry standard — and its advancement became ever clearer in 2012. One of its biggest obstacles is itself, because many advisors still struggle to integrate the product on their own. But Salesforce is getting some tail winds as companies like AppCrown, Orchestrate and Orion use the big CRM maker as the basis for their own futures and promote Salesforce as much as they promote themselves. See: Orion bags Schwab's 'best' advisor — a $1.3 billion RIA weaned on Schwab PortfolioCenter.
"Custodians are building infrastructure into Force.com, and that's allowed Salesforce to become entrenched in the RIA space so quickly," Tsung says. "Should Salesforce succeed in becoming the standard CRM for independent wealth management, it would drive the incentive for greater innovation and desire among third-party vendors such as portfolio accounting systems, TAMPs, financial planning, document management, form management and others to build major integrations. Once you have these integration points between disparate systems, then you truly have an entrenched standard to take to the end customer." See: Fidelity is set to add Envestnet, Redtail, Morningstar, AppCrown and Salesforce to WealthCentral.
Tsung says that once Salesforce does emerge as the industry standard, RIAs will feel more comfortable signing on with the firm. "A self-fulfilling cycle is born out of this trend, whereby the market leader attracts most of the demand and integration from core vendor providers," Tsung adds.
By the end of the year, he expects to have 1,700 independent advisors using Salesforce through his firm's integration system.
11. Salesforce faces real competition for the first time as Junxure, Redtail and Ebix work to RIA it.
For as good and awesome as Salesforce is or stands to be is how good and awesome an opportunity for clever entrepreneurs to come along and knock it off its increasingly lofty perch. Is that doable for a company insinuating itself as an industry standard with its APIs and rooms full of engineers?
One entrepreneur who is none too scared to try is Greg Friedman. The principal of both CRM Software, maker of Junxure, and Private Ocean, a big RIA, believes he has two big advantages over the company that competes with him from across the Golden Gate Bridge. Friedman is like an ongoing demonstration project and laboratory for Junxure. Contrast this with Salesforce, which for all intents and purposes, wouldn't know an RIA from Adam and is, in its way, aloof to the industry. (For instance, when we call for comments, it does not respond; the topic is either too small, too insignificant or too complex for its PR staff to handle.) The other opening that Friedman sees is that Salesforce is itself — for all its wonders and ubiquity — built on old technology.
In December, for instance, Friedman began his firm's attack of Salesforce with its own Junxure Cloud in his attempt to defeat the Salesforce-ification of the industry. See: Greg Friedman is set to finally bring Junxure to the cloud and beat back the Salesforce-ification of the industry.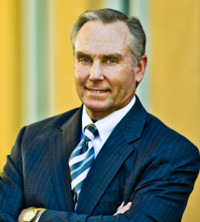 Greg Friedman: If I could have
waved a wand, I would have
had it two years ago.
Friedman allows that his firm was late to the market — "If I could have waved a wand, I would have had it two years ago," he told RIABiz in December. But Friedman maintains that his firm's patience in developing the cloud project will pay off and and will arm Junxure to to gain some of Salesforce's industry clout.
But Friedman has a third advantage. His software enjoys the greatest penetration in the RIA business. If that can be leveraged along with cloud technology and a leapfrogged platform, he could have something to say about just how far Salesforce goes. Redtail Technology Inc. is set to launch a new version. So 2013 and 2014 will produce plenty of drama in CRM.
Junxure Cloud's first beta users will come online later this month and the fuller release of the product is scheduled for the end of March. Friedman acknowledges that the first iteration will be somewhat rudimentary but adds that it will be followed by a steady stream of features.
One of Salesforce's biggest impediments is that it's not set up for the RIA industry. Technology expert Bill Winterberg, principal of FPPad.com believes that Junxure still has a favorable position in the RIA world because it caters specifically to RIAs.
"Using Salesforce is a lot like using products from Apple. Out of the box, Salesforce isn't customized for RIAs, just like Apple products don't ship with many apps installed. One either needs to customize Salesforce internally or hire a third party to add an overlay specifically tailored for RIAs."
Winterberg adds: "On the support side, you don't call Apple when you have problems with your Angry Birds app. That's the same thing with Salesforce. If the CRM isn't working properly, say, with a portfolio management integration, Salesforce will direct advisors to contact the portfolio management software vendor. RIAs are on their own for training and support unless they connect with a Salesforce reseller or overlay provider who knows the RIA industry. Junxure is built by advisors for advisors, so it's ready to serve much of the needs of the average RIA right away."
But Tsung points out that having a smaller firm like Junxure as the ultimate backstop has its drawbacks.
"The risk of having these small niche providers [such as Junxure] provides a lack of clarity on whom to invest your resource," Tsung says. He says that if Salesforce is deemed to be the industry standard than RIAs will have more confidence investing in the firm, but there's more risk in investing resources in smaller firms.
One of the biggest challenges these small firms face in trying to beat out Salesforce is the overarching success of the product, Tsung says.
"It is not that Salesforce has become popular because of one particular reason," he says. "It's really a coalition of vision and ambition from Marc Benioff and the great strategic players he's put on his team."
Tsung says one of the best parts about Salesforce is that the products are appealing to smaller RIAs and giant institutions alike.

Franklin Tsung: It's really a coalition
of vision and ambition from Marc
Benioff and the great strategic players
he's put on his team.
"You purchase Salesforce because of its ability to scale with your growth; what you needed to manage a $50 million firm is different than what you need to manage $500 million firm," Tsung says.
10. After a false start or two, Matt Abar has FinFolio emerging as a player.
In 2012, FinFolio went from a what-if to a winner of large RIA accounts after a delay of more than a year. One delay was that the company was determined to offer a Microsoft-like experience — and suddenly Windows 8 appeared. Abar decided that it would be worthwhile to release his new software with the hundreds of millions of Microsoft investment in new architecture as the jumping-off point.
One of its biggest deals was when it grabbed $1.6 billion RIA Index Fund Advisors Inc., the Irvine Calif.-based firm went live on the FinFolio Workstation for 1,750 clients across the U.S. See: Braving setbacks, FinFolio wins a $1.6 billion RIA and dark-horses its way on to the software track.
FinFolio's chief competitor was the larger Orion Advisor Services, LLC. Eric Clarke, president of Orion, told RIABiz at the time that he understood why his firm lost out to FinFolio. See: Eric Clarke delivers a behind-the-scenes account of his own Gemini & Orion Advisor Forum.
"In speaking with Dan Gleason at their offices, IFA decided to go with FinFolio so that they could do the reconciliation internally. At Orion, we have a very open and well-documented API with dozens of advisors and integration partners that use our API daily to power their operations and integrations," he recalled. "That said, we have a firm conviction that advisors are better off spending time with their clients and managing portfolios — and not doing the daily reconciliation. We have never unbundled the hosting or reconciliation portions of our portfolio accounting solution because of this core belief that we have at Orion. That said, this is one of the key differences between our solution and FinFolios. If the advisor wants to host the software and do their own reconciliation — FinFolio may be a good fit."

Matt Abar: We bit off a
lot.
Orion has continued to find its own tremendous success. See: Orion hauls down nearly $2 billion of accounts from two Advent clients, clinching better than 50% growth for the year.
FinFolio's success last year came after a number of setbacks.
After Abar, CEO and founder of FinFolio, sold Techfi to Advent, he had a difficult time convincing the old Techfi clients to come back.
"We lost several of the Techfi guys," Abar told RIABiz at the time.
And, in 2010, his firm also experienced an unanticipated lull when he lost a key developer and Abar, stepped back in the role of chief technology officer. But he acknowledges that it was a large undertaking.
"We bit off a lot," Abar said. "We took a chance on several technologies."
But in 2012, his firm appeared to find its niche and even its edge over competitors, particularly when it comes to pricing.
When Abar decided to start over, he targeted the upper end of the market and now has multiple $1 billion-plus-AUM RIAs, with more in the pipeline.
This year, Abar says, his firm is moving into the mobile arena. "We are demoing a Windows 8 app at the TD Ameritrade and T3 conferences, and have plans for an iPhone/iPad app. We are also beta testing a customizable client portal website with document management, blogs and live client data," he said this week. See: Where RIA technology stands heading into 2013 after 2012 lost some steam.
9. The grand architect of Pershing's NetX360, Suresh Kumar, moved upstairs to BNY Mellon.
The promise of Pershing Advisor Solutions' LLC's NetX360 was put into question in April 2012 when its grand architect, Suresh Kumar, was quietly moved up the corporate ladder to Pershing's parent, The Bank of New York Mellon Corp., to tackle its bigger mission of bringing the bank to the technological forefront. The Jersey City, N.J.-based RIA custodian made it its mission to build technology that was "industrial strength." See: Suresh Kumar moves on to BNY Mellon and Pershing and NetX360 adjust to life without the maestro.
His promotion left many in the RIA industry wondering about how NetX360 would fare without his direct oversight.
Pershing has appointed Lucille Mayer and Ram Nagappan as co-chief information officers. Nagappan has stepped into the role of chief architect and Mayer oversees product contacts with advisors. Nagappan began his career at Pershing in 1988, the same year as Kumar. He has more than 26 years' information technology experience with strong brokerage and financial services knowledge and earned a Bachelor of Engineering degree in electronics and communication from India's Anna University Chennai.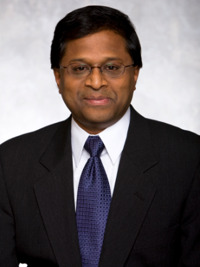 Ram Nagappan keeps a lower profile
than his predecessor, Suresh.
Mayer has been with Pershing since 1990 and was with Shearson Lehman Hutton immediately prior to that. She earned a Bachelor of Arts degree in computer science, magna cum laude, from the State University of New York at New Paltz.
Mayer and Nagappan were both recently named to the 2013 Computerworld IT 100 — a list of top technology professionals who have shown outstanding leadership in their industry.
Even though Kumar has moved upstairs, Mayer says he is very much still involved. "Suresh still participates in Pershing customer events and our team also participates in many events at the enterprise level [at BNY Mellon]. He still collaborates with us on the strategic direction and vision for the enterprise technology strategy," Mayer says. "Our approach is we do not want to silo our innovation so we work collaboratively with Suresh and his new team on the many developments that are being integrated into our solutions at both the corporate and Pershing-level as well."
Mayer believes that Pershing's RIAs actually will benefit from Kumar's new post because BNY Mellon's scale has enabled the firm to invest and innovate in specific areas.
For instance, Mayer says that the firm has bolstered its Cloud Computing, which is helping Pershing's RIAs to gain more flexibility, scale and redundancy. "Yet, another great example is the collaboration that took place during Hurricane Sandy — we worked together to make sure that our customers had access to everything they needed and that their businesses weren't impacted by any absence of access to our technology solutions," Mayer added.
Still, some industry sources intimated to RIABiz last year that Kumar's departure has left NetX360 behind the eight ball and that it is more complicated to use.
But Dan Skiles, principal of Shareholders Service Group Inc.. of San Diego, (who once held the top technology spot for RIAs at Schwab) told RIABiz last year that he feels NetX360's success is actually very impressive. Not only does the software work well for the initiated but — as proof — Pershing has gotten every single advisor that it clears or holds assets for to switch to the system. "That's a phenomenal accomplishment," says Skiles.
Nagappan says that despite Kumar's move, Pershing made several technology milestones last year and is poised to take significant steps this year as well. She said that a few examples of improvements the firm made in 2012 were the integration of the firm's redesign managed investments offering within the NetX360 portal which offers RIAs new proposal generation tools and integration for performance reporting.
He says the firm also focused on mobile access and completed the redesign of the browser based version of NetX360 called NX360.com, which compliments as the access available via NetX360 on the desktop.
He says the firm intends to launch a number of new innovative projects to help RIAs this year as well. Including enhanced integration, new third party vendor relationships. The firm will continue to expand mobile technologies, global capabilities and approach with integrations with third parties.
8. IAS was a acquired by a TAMP.
Last year, Hanlon Financial Group bought Interactive Advisory Software., a Marietta,Ga.-based performance reporting software firm. Hanlon, of Egg Harbor Township, N.J., is an affiliate of Hanlon Investment Management Inc., a $3.4-billion-AUM RIA with more than 2,100 advisors, 500 plan sponsors and 27,000 accounts as a TAMP. See: A $3.4-billion, TAMP-owning RIA buys Interactive Advisory Software, removing the VCs and plunking in a CEO.
While the move appeared unusual at the time, Sean Hanlon, chairman and founder of Hanlon Financial Group, was smitten by the firm. "We were in love with the [IAS] technology and we saw an opportunity to bring our all" to make the company prosper, Hanlon said at the time of the deal, in August 2012. "We're excited because of the synergies. We're in advisors' offices every day and understand the challenges." Hanlon still directly manages $100 million of the book of business he built as an IBD rep with an IBD that was eventually acquired by SunAmerica, and American International Group Inc. in turn — through investment managers he employs.
He added in an interview at the time of the deal: "It previously was VC-backed. We have it in our blood. We're owner-operators."
IAS is known for packaging its software in a tight bundle with customer relationship management and rebalancing applications that all work from a single database. Its product, Solution 360°, is delivered over the web and contains portfolio accounting, reporting, billing, rebalancing, CRM and financial planning components. Though the company has a lower profile than brands such as Black Diamond and Schwab PortfolioCenter, it has made significant strides in recent years, achieving assets administered of $33 billion.
At the time, Hanlon Financial didn't offer specifics on how it plans to proceed with its new business line, but it appears the company may take a play out of the Envestnet Inc. playbook, by putting technology and outsourced investments under the same roof.
At the time, the deal caught the attention of Mark Tibergien, CEO of Pershing Advisor Solutions, who said that Hanlon's background makes this purchase notable.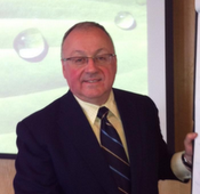 Mark Tibergien: [Sean Hanlon] has built
his RIA business from scratch after
being one of the top registered
reps for a broker-dealer.
"Sean has the advantage of being both an engineer by training and an experienced personal financial advisor," Tibergien says. "He has built his RIA business from scratch after being one of the top registered reps for a broker-dealer. His singular focus on delivering consistently to the RIAs and registered reps who use his TAMPs is the reason for his success. He has a very disciplined investment management process which make his model portfolios compelling for advisors who outsource investment strategy to him." See: Could engineers be the answer to the RIA talent shortage?.
SInce the acquisition, the firm has focused on its wealth management platform, Solution 360 and its Elite Advisor Service bureau concept, says Nathan Berk, CEO of Interactive Advisory Software.
"We feel very strongly that elite advisors are spending 80% of their time with clients, 15% on research, and
5% on back office. We are laying the foundation of the service bureau to help advisors focus on their clients," Berk says.
The firm has been investing in its technology team and hardware, he says, adding: "In 2013 we will be incorporating the enterprise Hanlon TAMP technology under IAS. By combining the technology and operations of the wealth management and TAMP platforms we will be uniquely positioned to service the elite advisor," Berk adds.
7. MoneyGuidePro settled with David Loeper
PIEtech Inc., which offers MoneyGuide Pro software, settled a lawsuit from Wealthcare Capital Management Inc. of Richmond, Va., last year. The firm had alleged that UBS infringed on its U.S. Patent Nos. 7,765,138 and 7,991,675 for use of systems that included MoneyGuidePro software. PIEtech joined in the suit and both PIEtech and UBS denied liability and brought counterclaims of invalidity and non-infringement. The lawsuit was pending in the U.S. District Court for the Southern District of New York. See: David Loeper is taking on UBS but his patent lawsuit is raising alarms in the RIA business. See: MoneyGuidePro back on a roll after the.
Despite the lawsuit, Bob Curtis, CEO of PIETech, has maintained that his company and product came out of the lawsuit strengthened.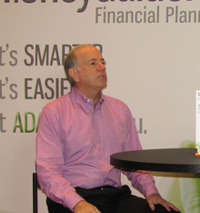 Bob Curtis: Other than costing us
money and aggravation, it did not
affect anything else.
He says that the firm continues to have a solid relationship with UBS and also added some 6,000 users at Raymond James Financial Inc. last year and built on existing relationships at Morgan Stanley, JPMorgan, ING and Cetera. All told, the company has about 45,000 users. "We just keep growing every year," Curtis says.
"Other than costing us money and aggravation, it did not affect anything else," he says about the lawsuit. "It just made us more motivated to improve our product. I'm glad to have it done. I don't think it should have been a lawsuit and I think there are real issues in the patented system. We have to work with what's there. We're very happy and it left us in a very strong position." See: Why exactly Dave Loeper and a Smith Barney/E.F Hutton legend are teaming up.
Curtis says his firm intends to work on several projects this year, including bolstering planning software to sections focused on health care costs — given this important factor to planning. His firm is also adding sections focused on Social Security planning to offer more details on retirement income planning strategies.
"We want to have a lot more emphasis on retirement income planning and look at how we present it," he says. "We want to offer emphasis on health care and Social Security strategies to give advisors much better access and information. Health care is such a big issue, and the costs are inflating at a much higher rate than general inflation."
In addition, Curtis says the firm is adding software to help advisors provide planning strategies for clients who are couples but who aren't married. He says that in addition to the many unmarried same-sex couples, there are heterosexual couples who choose not to marry, and this brings about a unique set of planning strategies. See: 5 ways financial advisors can serve the growing market of unwed couples.
"Even if you're not in that community, you may have clients who are couples and aren't married. It's hard to say that you don't have a solution. This will help advisors be more consistent to accommodate these types of clients."
---
---
Mentioned in this article:
---
---
---