News, Vision & Voice for the Advisory Community
Joe Duran is pleased bring aboard another woman-led firm -- a trophy, albeit low-key, outfit that sits among brand giants like Starbucks, Amazon and Microsoft
January 16, 2013 — 9:35 PM UTC by Lisa Shidler
Brooke's Note: If you can't beat or join the one-percenters then give them financial advice. Dow Jones knows that — it just shuttered Smart Money magazine and launched Money, a new publication targeting the ultra-wealthy. Now Joe Duran appears set on following a similar course. It's a particularly tantalizing concept because nobody has gone as all-in on its brand as Duran with United Capital. See: United Capital's Joe Duran throttles back on deals as he opens an RIA version of Hamburger University. But the super-rich, as Fitzgerald might have if he was writing today, are different from you and me. They need their own brand and even Joe Duran has to consider a jump cut on this one. United Capital may soon be known as Paragon to the uber-wealthy and if Duran uses it as a means of achieving a successful IPO, he may one day be a Paragon man.
United Capital is pondering a new brand name for its $10 million and plus clients after the firm purchased $1 billion Seattle-based RIA Paragon Investment Management – which is focused on high-net-worth clients.
The Newport Beach, Calif.-based RIA, which advises $15 billion of assets, is gaining its first entry into Seattle and founder Joe Duran says he is considering branding his firm's ultra-high net worth division as Paragon. See: Commonwealth racks up a $100 million LPL team by using its broker-dealer's greater size against it.
"We're thinking of using Paragon as our brand for our high-net-worth clients," Duran says. "We like the name brand and we think it's a really good name for our high-net-worth clients. The paragon is the highest you can reach and we like the idea of making that our high-net-worth network."
Paragon was founded in 1991 by Shari Burns, who has more than 30 years of experience in the industry. Her firm works with 130 families and about 275 households. Paragon has a staff of 15. The average family has about $10 million or more in assets. Paragon has been ranked four consecutive years on the Barron's Top 100 Independent Financial Advisors.
The deal closed as of Dec. 31, 2012 and staffers at Paragon retain equity in United Capital. Burns is a managing director at United Capital.
Powerful branding
Developing a separate brand name for the high-net-worth clients has merit, according to David Selig, CEO of Advice Dynamics Partners.
"I think you've seen time and time again that large wealth institutions have segmented clients in such a way. They've called different segments by different names. As long as the underlying United Capital brand isn't watered down in anyway, this is a viable way to address the ultrahigh-net-worth market."
He says that establishing this secondary brand could be quite helpful for United Capital. "The fundamental question is does it enhance or destroy value for the United Capital brand or franchise to add a division that represents the high net worth? It is a proven strategy."
United Capital's bread and butter clients are still those mass affluent clients and Duran recently announced that United Capital launched its own version of Hamburger University to help train advisors to better work with mass affluent clients. See: United Capital's Joe Duran throttles back on deals as he opens an RIA version of Hamburger University.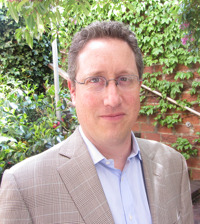 David Selig: As long as the
underlying United Capital brand isn't watered
down in anyway, this is a
viable way to address the ultrahigh-net-worth
market.
But as the company takes a national presence, Duran feels it's important to have a separate brand for high-net-worth client – given their unique needs. Right now, about 35% of United Capital's clients are in the high net worth space with more than $10 million in assets.
"We're getting bigger and we want to say that the high-net-worth clients are different clients with different needs and a different set of expectations and that's why we feel we need a separate brand," Duran says. "As we become a national firm, we are going to take care of every client we have and we feel we need a consistent look and feel for our clients who have $10 million or more in assets." See: United Capital unveils national mass-affluent strategy keyed to a radio program.
Burns says she's excited that United Capital may be taking on the brand name Paragon for its ultrahigh net worth clients. She says that her firm will continue to keep that brand name for at least two years, but is enthusiastic that it could be even longer.
"We think Paragon is a model of excellence and we've always tried to maintain that theme," Burns says. "We think it would be a great brand name for the company's high-net-worth clients."
Burns feels that many ultrahigh-net-worth clients do in fact need different services relating to wealth preservation as well as tax planning. Her firm crafts customized investment portfolios for all of its clients.
"We do have a very high-end approach for clients," she says. "Every client and every family gets a completely different customized approach. They all need to be taken care of the way they want to be and it's very customized." See: An $18-billion RIA tacks on a $24-billion U.S. Trust cast-off as the grab for UHNW magnets continues.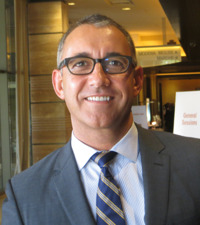 Joe Duran: High net worth clients
are different clients with different needs
and a different set of expectations
and that's why we feel we
need a separate brand
Female-centric
For the past year, Duran has also made a concerted effort to recruit more women advisors to the company. See: Eavesdropping on the Women Advisors Forum: Rainmakers share their secrets. Hint: They revolve around finding a niche.
In June 2012, Duran brought over Cary Carbonaro, an advisor with about $50 million in assets based in Central Florida and the New York area. In September 2012, his firm brought over Emily Sanders, an advisor with $222 million in assets based in Atlanta.
Duran says once he made it clear in the industry that he was looking to bring on more women, he learned of Burns.
"Shari is very well known," he says. "She runs one of the largest female advisory firms in the country. She has a very large reputation. When I launched the initiative last year to bring over more women advisors her name kept bubbling up as someone I should talk to.
Even though Burns is a female advisor, she says her company caters to men and women alike.
Her company works with a wide range of clients including men and women alike and many of them have started their own businesses. "In every company you want balance," she says. "We don't differentiate our clients between men or women. They all have the same problems. We try to build really trusting relationships I am a very detail-oriented person and a lot of people who run smaller companies want that."
But Burns is glad that Duran is taking a focused approach to bring more women on board.
"I have wonderful women clients and we have great relationships but we don't differentiate our clients. Life is changing all over the world. This is still a very male-dominated business and Joe knows that and he's trying to make changes. It's just fantastic to work with him." See: TD Ameritrade launches an effort to develop women advisors.
Technology changes
Paragon custodies the majority of its assets with Schwab Advisor Services — a relationship that will persist. It uses Junxure for its CRM and will change to United Capital's Salesforce. See: Greg Friedman is set to finally bring Junxure to the cloud and beat back the Salesforce-ification of the industry.
"Since United Capital has it on the platform we wanted to be part of it because everything will be taken care of from a technology perspective," Burns says.
Her firm uses Advent for its portfolio management software and she says they don't intend to make any changes there.
She points out that 10 years ago one staffer spent 10% of work-time focused on compliance and now her firm has two staffers who devote the bulk of their time to compliance issues.
"We want to give up compliance and technology issues and get to spend more time with clients. This will also free up my time so I can spend it with clients, too."
Great Northwest
Duran says he's excited to be in the Seattle market and is the second giant firm in as many weeks to announce a purchase of a Seattle-based RIA. Last week, it was Focus Financial Partners, LLC that purchased a firm there. See: Why it took Rudy Adolf seven years to win an elusive $1.5-billion RIA to cap a $14-billion-asset year.
"We want to be a national firm and you can't be a national firm without a center in the Northwest," Duran says. "It's an innovation hub and a service center. It's important that we have it covered now."
Burns says it's no surprise that many of the giant banks have locations there, Northern Bank for one, but she says her firm typically doesn't compete with them.
"We seem to attract really low-key clients and we're not flashy either," she says. "We're not going to country clubs with clients and we don't play golf with clients. We work really hard and they know it and they appreciate it."
Strong bonds
Duran says he's impressed the close relationship between advisors and clients at Paragon — and between Burns and her clients in particular.
"She's got the most intimate client relationships I've ever seen. Clients hug her. It's this very loving relationship that her firm has with their clients that I think is really exciting," he says.
Warm feelings aside, Burns says she feels it is paramount to establish trust with clients.
"Ethics is a big deal to us and people are used to our quick response time and getting things accomplished. I collaborate very closely with CPAs. My CPA and attorney friends say we do all of this well. There are several clients where we have annual meetings and CPAs are always at our family meetings."
---
Mentioned in this article:
---
---
Share your thoughts and opinions with the author or other readers.
Elmer Rich III said:
January 16, 2013 — 10:57 PM UTC
As marketers we are all for new asset gathering strategies and look forward to following this effort. The name is probably less important than other things. We do work in the family office market and sponsor a Linked In group and a chronic problem is demands that expand with no limits and the inability of fee schedules to keep up. Asset based fees help but don't solve this problem..
UHNW/FO is hyper competitive market with very smart and well funded competitors and many more SFOs and MFOs chosing new names as well. BTW, doing customer research on a name is usually a good idea.
So the UC strategy includes both a mass market and UHNW market focus? Interesting.
Women are sorely underrepresented in financial services which would seem to limit marketing but e haven't seen any data.
Believe all our clients are hugged by their clients!
Stepken Winks said:
January 17, 2013 — 1:12 AM UTC
Interesting differentiation, common approach to advisory services which is scalable versus total free agency which is not scalable. Scale wins.
The only problem either advisory initiative is both presume fiduciary standing, required by statute for professional standing, when neither has taken the necessary steps which make advice and fiduciary standing safe, scalable, easy to execute and manage as a high margin business at the advisor level.
Whoever takes fiduciary standing seriousily will be advancing disruptive innovation which assures dominant market share at the expense of high cost, low value added brokerage approaches to advice.
So far hyperbole is winning without a substantive advisor value proposition which is authenticated by statute, case law and regulatory opinion letters—not hype.
SCW
Elmer Rich III said:
January 17, 2013 — 1:50 AM UTC
There was actually a study of disruptive vs. gradual innovation – gradual wins. "Disruption" appears to be mainly an airport business book idea – especially cross culturally.
But "disruptive" is a clever marketing phrase. Not much more it appears.
Stephen Winks said:
January 17, 2013 — 2:34 AM UTC
Elmer,
Jack Welch, former GE Cgairman, who won the mantle of America's mosr capable manager, would disagree with you. He insisted on a dispruptive innovation strategy as a means to win global market share, GE was number one or two in every business it was in and became the largest public company on earth.
Harvards Clayton Christensen observes the the most common mistake established businesses make qwhen faced with transformational innovation is looking at innovation in the context of their existing business model when a new business model is in order. This is the conundrum the financial services industrty faces today. Truth to power doe not work when the truth teller serves at the discretion of power. Jack Welch viewed this as a wonderful opportunity to win market share from less adept and nimble global competitors. It used to be America could be counted on for inspired market leadership, but the US brokerage industry does not even acknowledge or support fiduciary standing the epitome of advice.
Little question why Singapore and Hong Kong are eclipsing the US in innovation, They both acknowledge the fiduciary standing and associated fiduciary duties of the broker. In the US it is not even possible to have a enlightened discussion on fiduciary duties of brokers without it being deemed an act of insubordination.
The problem is your incremental approach to advisory serrvices never attains fiduciary standing and isa terribly expensive inferior solution.
Are you suggesting incrementalism which cannot attain unless it is comprehensive in nature can resolve this fiduciary impass ?
You are totally missing the point. First and foremost we have to make advice safe, scalable, easy to execute and manage which can not be achieved, by definition, with any incremental innovation.
SCW
Elmer Rich III said:
January 17, 2013 — 2:29 PM UTC
We have seen data and research suggesting the idea of "disruption" is just a pop biz book theme in the US and largely inappropriate and unproductive.
But, again, is it a popular theme. Like the Mayan end of the world it seems mainly an urban legend.
Stephen Winks said:
January 17, 2013 — 3:34 PM UTC
Elmer,
You must then no believe in technology and its transformational nature, doubling power and cutting cost by half every eighteen months..
The industry's inability to act in the clonsumer's best interest is an admission of obsolescence. It is the exact vein Jack Welch mined at GE to build the largest company in the world. Entrenched interests always find change difficult unless its management views it as an opportunity to win market share, Through expert authenticated processes, advanced technology, work flow management, modern approaches to portfolio construction, and conflict management inspired market leadership will facilitate the managent of an unprecedented level of investment and administrative values at a fraction of the cost and three times the earnings multiple of commission sales.
Do you not see the need for innovation? It is required by statute.The rest of the world has outlawed commission sales in advisory accounts. Enterprising entrapreneurs will first acknowledge and support fiduciary duties in the 401(k) space and will then ask why isn't this level of counsel and professionalism available to taxable accounts.
Elmer, this is the the 21st century, if this generation of brokerage executives doesn't get it, then it is time for a new generation to render obsolete the sale of a series of disjointed unrelated transactions in which it is not possible to add value where there is no accountability or responsibility for recommendations and no interest in the best interest of the investing public.
You are a unintentional but wonderful foil for truth.
Keep asking absurd questions.
SCW
---
---