Christopher Giles: Folio offers us a competitive platform to grow into.
Brooke's Note: Rebalancing has come so far so fast that we are still getting to know all the names — even big, well-entrenched ones. FolioDynamix is one that keeps popping up on some big stages.
In a move aimed at beefing up its hybrid offering, LPL has signed on to use the up-and-coming technology FolioDynamix.
Despite having spent big bucks to purchase top tech provider Fortigent nearly a year ago, the No. 1 independent broker-dealer opted to go with FolioDynamix because of its integrated trading and rebalancing platform. See: LPL makes big advance into the RIA business with Fortigent acquisition.
LPL is also making use of some of Fortigent's technology. It will use FolioDynamix's trading and rebalancing software only, and will continue to build out plans to make more of Fortigent's performance and research capabilities available to its advisors.
Previously, LPL provided trading and rebalancing to its advisors through an in-house trading platform "that we home-built years and years ago" says Christopher Giles, the firm's senior vice president of advisor technology, with Advisor Software Inc.'s Portfolio Rebalancing Solution overlaid on that platform. See: What LPL's pick of a new CFO says about how strategic — and RIA oriented — the company plans to be.
But, that system involved an extra step between trading and rebalancing, which Giles says cost advisors lots of time. With hybrid firms becoming a growing part of its business, LPL needed to provide a platform that could address those needs.
"Folio offers us a competitive platform to grow into," says Giles.
Cetera loses its edge
FolioDynamix, based in New York, with $500 billion in assets under administration, has been growing in the last few years, with the LPL deal taking the company from 35,000 advisors to about 50,000 users.
The company provides technology and back-office services, including due diligence, investment modeling, portfolio research, a unified-managed-account offering, trading platforms, performance reporting, and "full-on turnkey programs," says Joseph Mrak, FolioDynamix's chief executive, who calls it "an unbundled TAMP."
That means that some companies, like LPL, will pick and choose the services they want, while others will sign on to a whole bundle of FolioDynamix products.
"Cetera uses the entire platform as their advisor desktop," says Mrak.
Cetera Financial Group Inc. previously had FolioDynamix custom-design a trading and rebalancing system that it argued would give it the edge over LPL, which struggled with its bulky system. About 700 Cetera advisors use the Folio products. See: Jay Quinn joins Cetera subsidiary to help Barnaby Grist pave way for more hybrid RIAs.
"LPL's rebalancing is very inflexible, and it can only rebalance mutual funds. You can't even rebalance ETFs. You can imagine how frustrating that is," Barnaby Grist, Cetera's executive vice president of wealth management, said at the time. See: Cetera spends millions on rebalancing software to make its reps more RIA-like.
While it may have lost that edge, Cetera argues that it has a number of other cutting-edge technology offerings, including a managed-account program that it recently rolled out.
"[FolioDynamix has] been, and continues to be an important partner in the growth and evolution of our unique advisory platforms, including our Next Generation managed-account program and award-winning mutual funds/exchange-traded funds program," says Shayna Inman, a Cetera spokeswoman.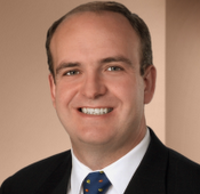 Barnaby Grist previously said that the
FolioDyanmix trading and rebalancing system would
help give Cetera an edge over
LPL.
'Fabulous' for hybrids
LPL must have gotten the message about its rebalancing and trading platform, because the integration of those two and ease of use was the number one reason it picked FolioDynamix.
"It's a single platform to do brokerage and advisory trading, as well as rebalancing," says Giles. "That's the why [for going with FolioDynamix]."
The network of independent broker-dealers looked at "a host of people" in its search for a new platform, says Giles, And, while there may be bigger providers out there, he says, FolioDynamix isn't small.
The company was founded in 2007. Around that time it bought a technology and portfolio accounting firm, followed by the purchase of a turnkey asset management program in 2008. FolioDynamix merged those with a "plan to really focus on the advisor experience," says Mrak.
It has 75 employees and offices in New York and Columbus, Ohio, with a registered RIA in Sacramento, Calif. that does due diligence and builds out the model programs. Along with LPL and Cetera, Raymond James also has about 8,000 to 10,000 advisors on the FolioDynamix system, as well as helping develop products like the trading and rebalancing for NetX360. Most of its clients are brokerage firms, bank trusts, and a handful of $500-million-plus-AUM RIAs, says Mrak. See: Advisors flock to steamy South Fla. for Pershing's conference and get a glimpse of web-based NetX360.
"FolioDynamix seems to be catering to the broker-dealer marketplace," says Bill Winterberg, principal of Atlanta-based FPPad.com.
Well-known rebalancing providers to the RIA business include: iRebal, Envestnet | Tamarac, RedBlack Software LLC and Total Rebalance Expert.
With most platforms, once a trade is completed, the advisor will get a file, depending on the system, and that then has to be transmitted. "It's an extra step," says Winterberg. There are a few exceptions, such as TD Ameritrade, which has made its system more streamlined. But, part of FolioDynamix's appeal is skipping that extra step.
"FolioDynamix probably has it built in," he says.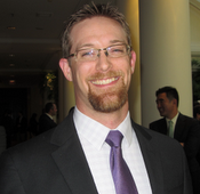 Bill Winterberg: FolioDynamix seems to be
catering to the broker-dealer marketplace.
"It's fabulous for hybrids," says Giles.
100% of LPL advisors
The FolioDynamix platform will be rolled out to 100% of LPL advisors, including Fortigent advisors, in three phases. See: LPL makes big advance into the RIA business with Fortigent acquisition.
The first phase has already started, says Giles, with some advisors testing the platform. While all advisors will use the FolioDynamix trading platform, the rebalancing portion will be optional, since some advisors do rebalancing differently than others, says Giles.
Whether or not — and if so, how much — it will cost those advisors to access the FolioDynamix platform is still up in the air. "We're still working on some of the economics," says Giles.
"Fortigent has exceptional performance reporting and research, but it's not a trading and rebalancing company," says Giles.
Fortigent's website says that it has rebalancing in its frequently-asked-questions section and it reads: Fortigent offers portfolio rebalancing tools that allow you to systematically review a client's portfolio to make sure it reflects the asset allocation policy on which you and your client agreed.
Fortigent also lists rebalancing as a service it provides for UMAs on its website
Adding advisors and helping them expand will require adding products that help make advisors' work more efficient — and, thus, more profitable. This is the first step.
"We're truly executing a road map," says Giles.
Cambridge Investment Research, Inc. also announced (Jan. 8.) it had selected the FolioDynamix for deployment to its advisors. Cambridge is in the process of integrating FolioDynamix for proposal generation, investment model management, trade order management and reporting with overlay management as part of the Cambridge managed account offerings.
"Cambridge is committed to its strong culture of service and offers some of the best fee-based advisory programs in the industry," stated Amy Webber, president of Cambridge Investment Research, Inc. in a release. "We chose the FolioDynamix platform because we were impressed by its breadth of capabilities, the configurability of the platform and the firm's commitment to our success."
An earlier version suggested LPL was 'cutting ties' to Fortigent, which was misleading.
---
---
Mentioned in this article:
FPPad.com
Consulting Firm
Top Executive: Bill Winterberg
---
---
---
Stephen Winks
January 15, 2013 — 10:24 PM
The comprehensive fiduciary solution, that simplifies advice and streamlines cost seems to be universally desired. Thus the challenge with complex, expensive incremental solutions that do not integrate well and are not user friendly, often limited by outdated technology. All would argue for a new less expensive, simplifying expert fiduciary solution for advisory services.
Whoever cracks the code on modernity and faster, better, cheaper and far superior ways to construct an unlimited number of custom client portfolios wins.
Fortigent brings superior intellect but is not scalable as you would think for the often customized needs at the high end of the market. It was surprising that LPL's rebalancing capability was inadequate for advisory services, as was the puzzeling under-utilization of rebalancing in retail accounts.
Thus a very good sign LPL is being more progressive in their support of advisory services and their advisor's value proposition.
SCW
Frederick Van Den Abbeel / TradePMR
January 15, 2013 — 4:23 PM
Interesting to see how some firms are developing their technologies. Some choose to offer an integrated comprehensive solution on one platform to allow their Advisors with a true single-sign on experience offering real-time data and information exchange while others, perhaps due to legacy system issues, are working hard partnering with external providers in an attempt to replicate a comprehensive solution. It appears the RIA Industry in general is turning a corner in terms of technological advancements which I feel is a betterment for us all.
Jeff Spears
January 15, 2013 — 4:51 PM
Segmentation!
LPL needs to address the needs of two segments of the market. Their largest segment, mass affluent, is better suited for FolioDynamics and their smal but growing ultra affluent segment is best served by Fortigent.
LPL "gets it"