Op-Ed: The fiduciary standard is in worse shape than it was four years ago
The teachable moment of Lehman's collapse seems to have dissipated, and forces of dissimilation are winning the day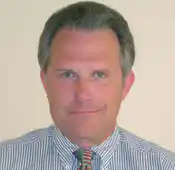 Knut Rostad: One unfamiliar with the nuanced differences in play may well ask, 'What, again, is wrong with being suitable?'
---
Stephen Winks
January 11, 2013 — 4:34 PM
Knut,
The counter arguments are easy to refute. Every broker and every advisor wants to act in their client's best interest. The Consumer is always the key to innovation not institutions—thank you Steve Jobs. The challenge is the the familiar story of fear of change. It was recently found that the average 401(k) participant pays Wall Street $155,000 in fees, the industry could easily cut out 200 bps in cost and further provide expert counsel not possible today in a brokerage format.
Thus the challenge is unleashing the free market with faster, better, cheaper solutions—something you have opposed in the past. If you can show how an unprecedented level expert investment and administrative counsel is safe, scalable, easy to execute and manage, how the broker actually makes more money and how the consumer is better served at far lower cost—the free market will do all the work in pursuading the investing public. Is there any broker who could not sell that?
Fiduciary advocates are inward focused,negotiating with themselves to no avail, when outward, proactive solutions will win the day. Let Wall Street explain why it is neither accountable nor responsible for its recommendations and is terribly expensive. Why it is insular to the best interests of the investing public and thwarts the professional standing of the broker? Why none of the necessary enabling resources essential for fiduciary standing are made available to the broker, why it it is a violation of internal compliance protocol for brokers to acknowledge fiduciary duties in the client's best interests, why the brokerage industry publically states fiduciary duty in serving retirement assets will preclude brokers helping consumer affirming the loss of the trust and confidence of the investing public
For fiduciary advocacy to suceed it can not be inward focused with abstract arguements but outward focused with actionable solutuions so the free market caqn be engaged. This has always been how innovation works. Until expert fiduciary counsel is discernable, actionable and faster, better and cheaper—we are affording no solution. We can thank Steve Jobs for changing the world of technology in important ways—we need a Steve Jobs of advisory services and it all starts with authenticated, expert prudent investment process. As Edwards Deming counseled Detroit, until the industry can define what it is doing as a process, it doesn't know what it is doing.
In my himble opinion, fiduciary advocates have not been sufficiently adept at discussing process to score points.
This is about modernity and it is always different from what once was. Modernity waits for no one because of the nature of free enterprise. Individuals can't be advocates because scale is required which is essential for the modernity mantra of faster, better, cheaper. Entrenched brokerage interests which are without question insular to advisory services and the best interests of the investing public as defined by fiduciary standing did not envision 70 years ago the advances in technology and the emergence of the internet or the advent of modern portfolio throry, yet things have change to include today's 1940s regulatory regimen. Fiduciary adfvocates can win the arguement but have simply been focused on the wrong things and have not made the case.
The answer is harnessing the free market with actionable solutions. Wall Street's push back on innovation has taken a toll as it has precluded a labratory in which innovation can be advanced—making it an act of insubordination. Thus the free market might be better manifest in Hong Kong and Singapore where commissions are banned in advisory accounts and thus are no cultural inhibitors to innovation in the best interest of the investing public.
SCW
http://kursachok.com.ua/user/kopetpdsda/
Pimples is fought by reducing micro organism, balancing pH-level, and absorbing extreme oil in the pores and skin. Make a combination of a single element vinegar and three to 4 elements drinking water and implement it to the skin, go away it for 10 minutes, then rinse out it off. The treatment should to generally be recurring 3 moments as soon as daily.
http://www.helmig.com/vista/vnetshar.htm
That's not saying there arent situations when stimulants make an ideal treatment method option. Stimulants may be beneficial in case your children's Consideration deficit hyperactivity disorder is critical and absolutely nothing, even all the attention deficit hyperactivity disorder purely natural medicine out there, has released him results.
---
Related Moves
November 18, 2022 at 2:56 AM
---
---