News, Vision & Voice for the Advisory Community
The giant RIA custodian explains it deliberate pace as a balancing of innovation with the veracity of the existing platform
September 7, 2012 — 4:29 AM UTC by Lisa Shidler
Brooke's Note: Technology development is a bit like a game of chicken. There is tremendous merit to being first but the winner tends to be the one that goes last. We see that over and over as small, underfunded companies surpass big well-funded ones in the technology game. Not only do they observe the shortfalls and mistakes of competitors but they also incorporate new technologies that arrive as plug-ins on the market every day. So as Schwab apparently arrives last at the trading finish line, nobody can gloat too much yet because the big custodian may in fact be jumping the line.
Schwab Advisor Services is finally catching up with the other custodians by overhauling its antiquated trading system thus allowing advisors to make bulk trades across multiple accounts but industry leaders wonder whether the incremental process by which the company got there might work to its detriment. And other custodians such as TD Ameritrade, Trust Company of America, Fidelity and Pershing say that Schwab is quite late to this party and that Schwab's massive upgrade won't give the firm an edge over their trading platforms due to their significant head start.
Industry technology leaders say that while Schwab has been woefully behind in its trading capabilities at least now the giant custodian will be on level-ground with its competitors. Schwab, despite its market leadership, was at risk of becoming dinosaur given the rapid pace of technology advances.
"They're listening to their advisors about some of the drawbacks in the current trading interface," says Bill Winterberg, principal of Atlanta-based FPPad.com. "It may take too many steps to perform some of the more involved orders. It's account-by-account. There are ways to do group orders, but the system is showing its age. It's been years since the thing has been touched. It certainly needs a refresh."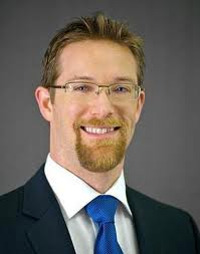 Bill Winterberg: It's been years since
the thing has been touched. It
certainly needs a refresh.
Slowly, steadily
In typical Schwab fashion, the firm is taking its time to methodically and carefully complete this overhaul. Schwab executives originally began talking with advisors about massive changes to the trading platform in 2010. Right now, a group of advisors have begun to beta test it and they're hoping to have it complete by the third quarter of 2013. At that time, the new trading platform will be available free to its advisors. See: Schwab's Project C now has two tiers and three new names.
Technology vendors such as Black Diamond and RedBlack Software welcome Schwab's upgrades, but point out that the custodian's upgrade won't be a rebalancing system and it won't compete with them.
But they do think it will be helpful to Schwab advisors who don't use rebalancing systems. See: Schwab escalates the RIA custody arms race by releasing more plug-in business practices called workflows.
Schwab's trading platform typically handles 500,000 equity and ETF trades a month and more than a million mutual funds
No regrets
"This was a significant overhaul to our trading platform," says Kevin Kraus, director of trading technology for Schwab Advisor Services. "...We recognized the need to make some upgrades but given the traffic volumes we see, we have to be thoughtful and deliberate in how we go about making changes. This is the bread and butter of our platform. So, it has been important to balance innovation with the veracity of the existing platform."
Winterberg says that although Schwab's slow and steady approach isn't something the firm intends to change, that it may not be appealing to all advisors.
"It's very deliberate. We've seen Schwab Intelligent Integration developed very slowly and the overhaul of trading is happening very slowly too. A reputation emerges whether they like it or not," Winterberg says. "It impacts an advisor's evaluation. An advisor has to decide if they want to partner with the custodian who is slow to make changes or would they rather partner with someone who is faster."
Fidelity got out front with WealthCentral and TD Ameritrade has closed an astounding gap with its open code approach that allows other vendors to do much of the development work. See: Fidelity is set to add Envestnet, Redtail, Morningstar, AppCrown and Salesforce to WealthCentral.
What's different?
Under Schwab's current trading platform, it can be clunky and time-consuming for a Schwab advisor to sell a stock or a position across multiple accounts because the advisor literally has to execute each trade manually in each account.
As part of the overhaul, Schwab is in the process of streamlining order-entry processes by creating a new order-entry dashboard that, if it works as hoped, will make processing multiple trades a breeze. It will now be easier for advisors to trade from a position view level across all accounts.
One view
The new web trading platform makes it easier for advisors to trade the way they want, Kraus says. For example, with the new order-entry dashboard, advisors will have the ability to pull up a position held across multiple client accounts and buy or sell by percentages or share amounts. Advisors can reduce or increase a position by a certain percentage.
For the first time, advisors will be able to see what all of their clients are holding in one view rather than having to go back to each individual account. In the new web trading platform, advisors will be able to keep track of order status, running totals and positions for all accounts from one screen view.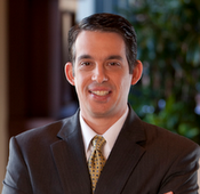 Jon Patullo: We're pretty confident in
our capability from a trading perspective.

"We want to make the advisor more efficient in the trading processes," Kraus says. "The first way is to offer a consolidated view while trading. We've streamlined it in a consolidated view and made it more efficient for them to trade. We really want to use the latest and greatest here to bring further efficiencies for the clients. It's all about empowering their productivity."
In addition, the new trading platform will be fully integrated with Schwab Advisor Central. Right now, it's a separate experience from the rest of the website. When the overhaul is complete, advisors will be able to perform operational trading tasks within the Schwab Advisor Center navigation.
Old hat
While leaders at competing custodians haven't seen Schwab's new trading platform, they feel comfortable asserting that their systems are just as good if not better than what Schwab is intending to release next year. Plus, they feel they've got an edge because they've had these trading capabilities in place for years.
He says his firm's trading platform was upgraded in 2008 and went live in 2009 allowing advisors to trade across multiple accounts in a seamless way. In addition, his firm purchased iRebal which also gives advisors additional capabilities for trading using TD. See: Tech Review: iRebal thrives after TD Ameritrade acquisition.
"We had the opportunity to take the best capabilities of all solutions to build one simple solution using a trading screen," he says. See: TD Ameritrade's technology, Veo, wins high praise from advisors so RIABiz took a look.
Smaller firms build things faster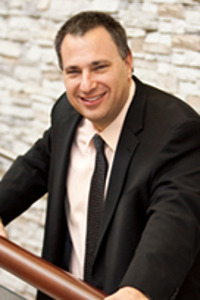 Dennis Noto: The question is do
they have an accounting system under
the trading system.
Because Schwab is the market leader the firm has had the ability to hold back on technology and Dennis Noto, chief technology officer for Trust Company of America, says his smaller firm is ahead of Schwab from a technology standpoint. For years, he says Trust's trading platform has allowed advisors to trade models and various positions across many accounts.
"Advisors want simplicity," Noto says. "There are literally three clicks to all of the rebalancing and you're done. Schwab can be slow because they've got momentum and because of that they've got inertia with technology. We're ahead of them, but we can't assume it will always be that way. They can put a lot of money towards this. They can do what they want to do. The question is do they have an accounting system under the trading system to do what they really want to do." See: Trust Company of America is giving RIAs more weapons for free-wheeling.
Noto says he still feels his firm's system will be superior to Schwab's even after the upgrades.
Fidelity ahead with Wealth Central
Fidelity's Ed O'Brien, senior vice president of technology and product management, says when the company launched Wealth Central, the capabilities to allow advisors to make trades across different models and all accounts was included.
Fidelity partners with Northfield, which provides the back-engine for the rebalancing capability at no additional cost to advisors.
"We do have a fully featured modeling and rebalancing capability in Wealth Central," O'Brien says. "I like to think we're ahead of
the others. If Schwab is just announcing they're building this, well, we've had Wealth Central out for a few years."
Right now, there are more than 3,000 advisor firms using Wealth Central and many of them use the trading function, O'Brien adds.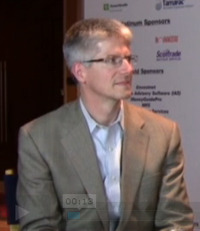 Ed O'Brien: If Schwab is just
announcing they're building this, well, we've
had Wealth Central out for a
few years.
No competition with third-party vendors
But the vendors who provide rebalancing software are predictably much more welcoming about Schwab's new upgrades. While they say the upgrades aren't a threat to them because it's not a rebalancing system, they're happy that Schwab is improving its platform and feel it will be a huge boon to Schwab advisors who don't use rebalancing software.
"The new trading capability that Schwab is discussing provides better access to their broker-dealer trading platform. This improves trading workflow and eventual throughput," Giza says.
Dave Welling, vice president of sales and marketing with Black Diamond, says he feels his firm's own rebalancing system will be complimentary to Schwab's new trading platform.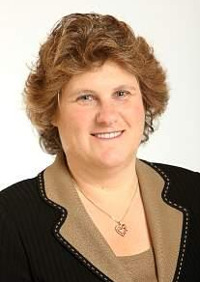 Sheryl Rowling: The new platform's only
similarity to any TRX functionality is
fund replacement.
"Our rebalancer is a multi-custodial, household level rebalance that is deeply integrated with the Black Diamond portfolio management and reporting platform," Welling says. "Advent and Black Diamond have thousands of clients who work with Schwab and we are committed to working collaboratively with Schwab for the best interest of our mutual clients. "
RIA Sheryl Rowling also believes the new capabilities won't be a substitute for her firm's Total Rebalance Expert technology, which is a full-functioning rebalancing and portfolio management solution. See: How Sheryl Rowling and Cheryl Lurtz turned a blistering walk-a-thon into Total Rebalance Expert.
Fund replacement
The Schwab trading platform applies only to accounts custodied at Schwab. She points out that TRX works with multiple custodians, including for clients that hold accounts at multiple custodians. The new platform's only similarity to any TRX functionality is fund replacement.
"The Schwab platform will allow for trading in or out of a position across accounts. TRX offers a much more customized functionality by allowing fund replacement for either all accounts, only taxable accounts or only nontaxable accounts as well as the ability to only replace funds that generate tax losses," she says. "It is always nice to see enhancements in the platforms offered by our partner custodians. TRX works well with virtually all custodians and offers tax efficient rebalancing, tax loss harvesting, cash management and more that goes well beyond what custodians are able to offer. "
---
Mentioned in this article:
---
---
Share your thoughts and opinions with the author or other readers.
Mr. Jesse Livermore said:
September 7, 2012 — 6:22 PM UTC
Ms. Shidler,
Pardon me but the "oh-so-slow-but-steady" is now recognizably in reverse.
On May 10, 2010 Schwab announced "Project C" as a preemptive strike against TD Ameritrade's API – the world was promised, but what has really been delivered?
Subsequently in June of 2010 your editor and chief wrote an article entitled "Schwab's Project C now has two tiers and three new names" which already set the stage for "here we go again".
Finally in June of 2012 another article appeared here entitled "Schwab shifts its strategy on its massive Intelligent Integration" once again confirming the general direction was reverse.
One cannot help but wonder at the lack of commitment by Schwab executives to deliver on what has been promised. The CRM offerings are lackluster and too cumbersome for most firms. The rest of the "Project" has just fallen over in an ignominious death.
On the other hand:
Fidelity is sticking to its guns 'Wealth Central is our solution' – sure.
Pershing remains quiet since NetX360 was touted to be the next best thing as an Apple product – my apologies to Apple for having to say that. However Pershing clients will tell you just how horrible 360 really is.
Cometh the deliverer TD Ameritrade. TD has actually managed to live up to its commitments and delivered product and set the stage for some very interesting battles between custodians and vendors.
The stage has been set for commodity applications availability. It will be interesting to see who are the winners.
JLL
Craig Iskowitz said:
February 18, 2013 — 3:02 AM UTC
TRX co-founder Sheryl Rowling was part of a panel discussion along with iRebal, Tamarac and TradeWarrior on the benefits of portfolio rebalancing software for advisors at the Technology Tools for Today (T3) conference last week in Miami. She talked about the best way to explain how software automation improves advisor productivity, as well as TRX pricing and integration options. Check out what she and the other three rebalancing software providers had to say here: http://wp.me/pPor1-rZ
---
---