News, Vision & Voice for the Advisory Community
After three private equity firms passed on the deal for the $50-billion aggregator, Polaris Venture Partners' Alan Spoon seems to be calling shots and comfortable with its options
September 6, 2012 — 1:53 AM UTC by Lisa Shidler
After a tumultuous winter, spring and summer for Focus Financial with its private-equity backers eyeing potential buyers and an auction in which Goldman Sachs tried to bring in premier private-equity firms, the firm is now ready to discuss its future.
"I want to clear the air. There's no new ownership," says Rajini Kodialam, co-founder and managing director, resolutely, speaking at the end of a quiet period after the auction."We've got Summit, which has funded Focus since day one, and then Polaris came in. They're both here to stay. We've got a great partnership with both firms." Focus Financial Partners, LLC currently has $50 billion in assets through 24 partner firms which employ 750 people in 42 states and the United Kingdom.
Alan Spoon, general partner at Polaris, says: "We decided it was time to get back to work. What we had in front of us wasn't compelling enough to go through all of the effort. We had great conversations," Although Spoon confirms that the auction occurred and says he was impressed with the prospective buyers, he declined to offer specific details. He also declined to answer questions about Focus's other private-equity owner, Summit. He did say that despite best intentions from all parties, no deal was reached this summer.
Going public
Those unnamed sources now speculate that, four months later, the same dynamics remain in place and that there still could be a significant change in ownership structure. They also speculate that Focus is not on solid financial footing.
But Spoon and Kodialam both say the company's finances are indeed solid and the firm has plenty of access to capital. Spoon says the company is poised to go public. "The only question is when we choose to do so," he says.
Advisors under the Focus umbrella have shown few signs of concern thus far. See: What RIA principals in the Focus Financial family have to say about a rumored deal for the consolidator.
Kodialam says that the firm continues to grow rapidly and she has no intentions of changing strategy. She referred questions about ownership to Polaris and Summit. Summit leaders did not respond to queries for comment.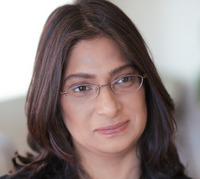 Rajini Kodialam: I want to clear
the air.
Eyeing Focus
Spoon explains that Goldman Sachs did host an auction seeking out firms who were interested in buying up shares of Focus although he would not say what prompted the auction, whether it was initiated by Summit or Polaris, or how much stake the firms were looking to sell.
Spoon also declined to say how many private-equity firms participated in the auction. However, industry sources say three private-equity firms expressed interest and then bowed out. Spoon says he was happy with the type of firms in the auction. "We were impressed by them. They all had serious interest and we were impressed by the quality of the group we attracted. We're very flattered by all of the firms that wanted to join us in partnership."
Spoon also praised Goldman Sachs for the way it set up and ran the auction. "Goldman did a nice job."
Shopping can be good
Even though Polaris and Summit didn't get the offers they wanted this summer, the company may have been smart to put itself on the auction block looking for offers to see what other firms were willing to shell out, says Michael Bilotta, managing director of Gladstone Associates LLC.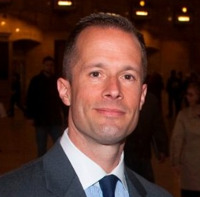 Michael Bilotta: I don't think it's
a sign of weakness
"I don't think it's a sign of weakness," he says. "They had the courage to go to market and you've got to be confidential, but it shows they're confident. They're probably better for taking these steps. If they were hemmoraging cash and didn't get the value then that would be an issue, but that's not the case, because they walked away ."
Bilotta says now Focus's firms have a clear idea of what the market valued the firm at this summer.
"They wanted to explore the market and see how the market viewed them," Bilotta says. "This can be a lesson for the entire industry. Whenever you're looking for a strategic partner, you don't know how the market views you until you go out to auction. They didn't like what they saw and they can go back to business and address this over the next year."
No rush
Spoon declined to divulge why a deal didn't happen, but did point out that the markets were "rough" over the summer.
"There's no imperative to do it," he says. "You pick your time. We were flattered by all of the firms that wanted to join us."
Since Polaris invested in December 2009, Spoon says the company's assets have grown from $26 billion to $50 billion. He says he's confident that the future will be just as bright and that there's no rush to sell stakes. See: What's really going on with Focus Financial?.
"I feel confident in the firm. We're the leader in the field. At any moment in time, the market can be over-priced or under-priced. We don't have to do anything. We have a lot of capital on the balance sheet a lot more available to us to continue to grow. Over time, we need to be thinking about liquidity for our professional partners but there's no urgency to do anything."
In February, Focus closed a $220 million revolving credit facility that could be increased by $100 million through an accordion feature, making a total of $320 million available to it. See: Focus Financial gains access to 'huge money' — $320 million in credit. The credit facility, which was in addition to the funding from Summit and Polaris, was supported by Bank of America, BMO Capital Markets, JPMorgan, SunTrust Robinson Humphrey, Comerica and UBS.
When do you sell?
Spoon concedes that his private-equity firm is no different from others that need to offer returns to investors but says this summer wasn't the right time, but his firm will be looking to sell at some point.
"We have to return funds to endowments, family offices and pension funds," he says. "And everyone recognizes that. We've been in this investment just two years and six months. We're aggressively looking to grow the company. New investors have to see the momentum of the company and the good business model going forward. We'll choose our time appropriately. The company doesn't need more equity capital."
Side by side
Summit still has the largest ownership stake in Focus.
"I can't speak for Summit but I sit side-by-side with them on the board and they were the first investor. It was a brilliant investment on their part," Spoon says.
Polaris joined in December 2009 because of the company's fiduciary-based model. "It's a different business model than a brokerage suitability. I happen to believe the fiduciary standard is not only going to increase and grow but also gives clients better service. The fiduciary approach, he says, is "on the right side of history."
"Philosophically, we've been aligned from the start. If this were a way to make a lot of money in a fashion that was questionable, I'd have never gotten near it. The growth is there and the model continues to be robust."
Spoon acknowledges, however, that the firm needs to continue to bolster its services. "We think we do a better job with clients and we need to continue to do better and better."
---
---
Share your thoughts and opinions with the author or other readers.
---