News, Vision & Voice for the Advisory Community
The former Fidelity star -- and an almost star in 'Jaws' -- made an intra-Jersey City move but actually never left Boston
September 5, 2012 — 3:46 PM UTC by Lisa Shidler
Brooke's Note: Jim Dario's name comes up quite regularly in RIAs discussions. He's one of those guys who has been around, paid his dues, knows RIAs, loves the business and tries to make life bearable for underlings. But after leaving Fidelity four years ago, he's going on his second employer that is allowing him to keep the biggest perk of working for Ned Johnson's company — its Boston location. That both of those broad-minded employers happens to be in Jersey City, a place not renowned for its beauty and charm, makes Dario's achievement that much more of a coup. But for Pershing and now TD, having Dario was also a coup worthy of a few more electronic communications.
After spending 25 years primarily in sales and relationship management posts at custodians, TD Ameritrade Institutional lured Jim Dario away from Pershing by giving him control over product management in a newly created position for the scrappy custodian.
Dario, 48, was most recently managing director of business development and relationship management at Jersey City-based Pershing Advisor Solutions that he covered from Boston for more than four years.
Previously, he'd also spent more than 20 years at Fidelity Investments in Boston where he held several positions including executive vice president of relationship management of RIA custody where he focused on business development and marketing.
Fidelity, almost
He had a big legacy at Fidelity — helping Jay Lanigan build a West Coast presence, according to a source who asked to be unnnamed, and also gained a reputation for bird dogging the Bank of America account for National Financial Services, the clearing arm of Fidelity. Dario ended up leaving after Jack Callahan came aboard to replace Lanigan as head of Fido's RIA custody.
"The guys liked working for him. he played fair. He wasn't a dictator," the source says.
Old RIAs' network
Now Dario sees a fresh opening.
"I have an opportunity to lead different areas of product development that I've never done before," Dario says. This includes, technology, wealth management, practice management and investment management products. Brian Stimpfl covered some of these areas at TD prior to his departure. See: Why Brian Stimpfl left TD Ameritrade and where he is headed.
At TD Ameritrade, he'll continue to work out of Boston and will be tasked with crafting product innovations in technology, business development, investment management and practice management for some more than 4,000 RIAs who custody assets with TD. His new title is managing director of product management.
Dario is well respected in the industry and Tom Nally, president of TD Ameritrade Institutional, confesses he had his eye on Dario for a number of years and recently approached him about this new position. It may not have hurt that Peter Dorsey of TD Ameritrade, Nally's recent replacement, once worked for Dario. See: In his first big move in his new job as TD's RIA chief, Tom Nally picks the replacement for his old one.
"It's a small industry and all of us competitors follow each other very closely," says Nally who chatted with Dario at industry conferences. "I've always been impressed with Jim's knowledge. He's worked for many years to promote the RIA model."
TD's killing it
For TD to grab Dario is a huge coup, says Mike Golaszewski, managing partner of Element-12, a technology consulting firm that provides services to the financial services and software industries and who worked with Dario at Pershing.
"Jim Dario was one of the smartest guys I worked with, and he has a real passion for both clients and the RIA industry in general," Golaszewski says "He's a competitor. He wants to win, and TD Ameritrade is killing it right now. It makes total sense to me that he'd want to align himself with that team. I think it's a great grab for TDA, a huge win for their clients and an awesome move for Jim."
TD Ameritrade has been making other aggressive hires. See: TD Ameritrade poaches 'bowled over' Morgan Stanley Private Bank exec to fill key role.
Golaszewski also says he believes this offer would be attractive for Dario because it's such a different position than what he's done for the bulk of his career.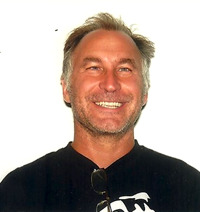 Mike Golaszewski: He wants to win,
and TD Ameritrade is killing it
right now.
"It's a new experience relative to his former responsibilities, and let's face it: the chance to lead the product organization for a scrappy, innovative custodian like TD Ameritrade. Well, that just sounds like a lot of fun," he says.
Why leave Pershing?
Dario says he was happy at Pershing and left merely because he has a new opportunity at TD. Dario has nothing but positive things to say about his time at Pershing.
"I enjoyed my time at Pershing and built some great relationships with associates and the advisors we served," he says. "It was really about the opportunity to join TD Ameritrade."
For its part, Pershing remains focused on RIAs and wishes Dario well.
"We are excited for Jim as a friend because this looks to be a new and exciting career opportunity for him after having done much of the same thing for the past 20 years," says Pershing's Mark Tibergien. "We'll miss Jim. He was a good partner and remains a good friend. We wish him well."
Tibergien says that while at the helm of sales and relationship management, Dario grew Pershing's assets from about $30 billion to more than $100 billion.
Tibergien added that under Dario's tenure the firm "became one of the preferred custodians for larger sophisticated RIA firms."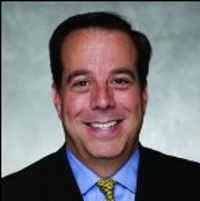 Tom Valverde will fill Jim Dario's
shoes at Pershing.
Next stage of growth at Pershing
Tibergien says that Dario's departure has given the firm an opportunity to promote talent within and set the stages for the firm's next phase of growth. For instance, Tom Valverde, who Dario recruited from Fidelity about three years ago, will take over Dario's spot and had been groomed as Dario's eventual replacement, Tibergien says.
"We are looking forward to tying in bank and brokerage custody, private banking solutions that will help us serve the upper end of RIAs more effectively," Tibergien says.
Smalller boat
Dario says even though it was hard to leave Pershing, he is excited about working for TD — whom he has always competed against.
"Observing TD from a competitive view point, I was always impressed by the leadership and advocacy that they put forth to advisors," he says. "I saw tremendous growth in the firm over the last few years and even when the markets were rough, TD was adding new relationships to the platform I also saw advocacy for the fiduciary model and advisors in general."
Dario says he was impressed with how TD's own Skip Schweiss went to Washington D.C. earlier this year to speak with legislators about his concerns with the SRO bill. See: Bernie Clark and Skip Schweiss head to Washington next week to fight on behalf of RIAs in Bachus bill showdown.
A former colleague of Dario's says he is still more impressed with a job that Dario almost got earlier in life. When Steven Spielberg was looking for someone to play Chief Brody's son in Jaws, Dario, who lived in the vicinity of the Massachusetts shoot location, came within a whisker of winning the part. Since then, he's had no problem separating the sharks from the advisors.
---
Mentioned in this article:
---
---
Share your thoughts and opinions with the author or other readers.
Peter Giza said:
September 5, 2012 — 4:25 PM UTC
Congratulations to Jim and to TD. Bringing Jim aboard will really add to the head of steam TD has. Looking forward to hearing of more exciting news from a custodian with passion for innovative thinking and execution.
Pete
Mike Byrnes said:
September 6, 2012 — 5:20 AM UTC
Exciting changes for both TD Ameritrade and Pershing. It will be interesting to see where the new leadership takes each firm.
Mike Byrnes, President of Byrnes Consulting, LLC, www.byrnesconsulting.com
---
---