News, Vision & Voice for the Advisory Community
The ex-branch manager-centric business model may indicate true north for True Private Wealth Advisors, in Oregon particularly
September 4, 2012 — 2:22 PM UTC by Brooke Southall
Two Merrill Lynch teams in Salem, Ore., The Davis/Altman Group and the Gescher/Herber Group, led by their branch manager, are breaking away simultaneously to form an RIA in the Pacific Northwest with one brand and two profit-and-loss statements.
The newly combined firm, True Private Wealth Advisors, is opening for business today in Salem, Ore. led by partners Brett Davis, 44, and Steve Altman, 45, as one unit, and partners Todd Gescher, 47, and Jason Herber, 37.
The RIA will start life as a client of Dynasty Financial Partners , use Fidelity Institutional Wealth Services as its custodian and Envestnet Inc. for portfolio accounting technology. True Private Wealth will use Dynasty for additional technology, managed investments, institutional research, trust, insurance services and credit facilities. It's the 15th company to use the New York-based firm's services.
There was no smoking-gun reason that the group decided to pull up stakes at Merrill Lynch just now when they had been mullling the idea over for years, says Altman. Recently, however, they have been "taken aback" at how far the independent channel has come in equipping its advisors, and came to believe that they could do better for their clients.
Risk un-averse
Another factor in the decision is that the group serves a largely entrepreneurial clientele and the partners hope that becoming business owners themselves will create a stronger sympatico with them. In that sense, the move comes naturally to Altman who hails from an entrepreneurial family. His father, a criminal defense attorney for 14 years, switched careers to built up a restaurant chain that was subsequently sold to Denny's. "My father was a risk taker. He did that multiple times." Nike is one big presence in the area. "We were extremely excited to build our own culture," says Altman
His group declined to disclose its assets but Dynasty confirmed that it is more than $300 million, its minimum client size.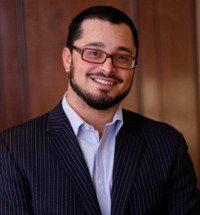 Timothy Bello: We think this multi-advisor
partnership model is the next wave
in the breakaway advisor movement.
Extending a branch
What stands out about this breakaway is that it is one of the first big ones to crop up in Oregon and it is being led by a branch manager. Branch managers are typically the ones absorbing the bad news of a branch losing talent and assets on behalf of their New York-based employers.
These days, there are more branch managers playing roles in the breakaway movement. Washington Wealth is one example. Washington Wealth. See: Revenge of the branch managers: Washington Wealth is rapidly putting ex-wirehouse workers in play nationwide. Pat Mendenhall is also building a big business based on branch managers. Still, individual breakaways generally do not include them. See: A HighTower-like consolidator rises from Texas ground.
Northwest rampage
Altman's decision to break away is a as much about the opportunity to build and manage a big business as it is about getting away from corporate life. With the Dynasty platform and a business structure that allows for unlimited partners with separate business units under a single brand, he hopes to go on a recruiting rampage in the Northwest once things settle down in his own practice.
The approach that Altman and his breakaway mates are taking —being under one brand with different partnerships — may be a precursor of the kind of new kind of breakaway activity, according to Tim Bello, partner and director of strategic implementation at Dynasty. See: Dynasty Financial Partners brings on Timothy Bello from SkyBridge Capital.
"We think this multi-advisor partnership model is the next wave in the breakaway advisor movement. We are getting calls from groups of advisors and branch managers who want to start their own firms while keeping their individual team structures inside the new central brand."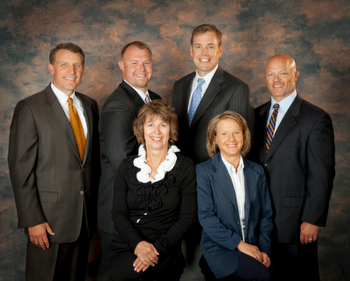 Group photo From left to right
- Todd Gescher, Jason Herber, Deb
Parosa, Steve Altman, Becky Engeln and
Brett Davis
Only the lonely
There are a number of reasons this model works well — some of them quite human, according to Shirl Penney, president and CEO of Dynasty
"Advisors can feel a little bit lonely. They'll have a group of advisors out of the gate [under the partner scenario]."
He adds that branch managers are continuing to get squeezed at the wirehouses. Often their pay will be slashed and responsibilities diminished. To maintain income, they have to advise a book of business. This makes them look for more attractive opportunities.
"True Private Wealth Advisors is now well positioned to broaden their business by hiring additional advisors and expanding their footprint in the Pacific Northwest. At Dynasty, we are looking forward to partnering with this experienced team," he said.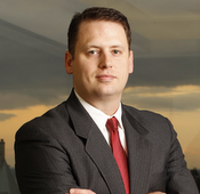 Shirl Penney: Nobody has a clear
market leadership or a dominant brand.

Penney added that the Northwest, which fell under his charge as a manager at Smith Barney in his former career, is a particularly prime territory and he plans to conscript other RIAs in the Northwest as clients.
"It's a very niche-y type market where nobody has a clear market leadership or a dominant brand."
True north
The Davis/Altman Group and the Gescher/Herber Group will remain as two separate groups under the True Private Wealth Advisors banner. But they will share space. The deal is very much a local affair with each of the four partners went to four different local high schools Steve Altman, South Salem High School; Jason Herber – North Salem High School; Todd Gescher – Regis High School; and Brett Davis – Sprague High School. Davis and Altman were acquainted because their fathers were golf partners for 30 years.
Rebecca Engeln, senior registered client associate, and Deborah Parosa, senior registered client associate are also joining True Private Wealth Advisors from Merrill Lynch.
True Private Wealth Advisors will be based in a new location — in the historic Capitol Building in the heart of downtown Salem, which is about 60 miles south of Portland, Ore.
---
---
Share your thoughts and opinions with the author or other readers.
James Bailey said:
September 4, 2012 — 4:24 PM UTC
Steve and Brett,
Congrats on stepping out! I look forward to hearing about the next success frontier for you guys.
James
http://www.probk.org.ua/user/d5ceagol3/ said:
June 26, 2014 — 7:18 AM UTC
The iPad 32 GB comes with a particular suite of applications underneath the iWork tag. With iWork, you may develop and edit beautiful and skilled presentations and make loads of files out of your iPad. The apps like Notes and Web pages have been given a face-lift especially for the iPad 32 GB. Applications such as the Calendar have got a incredibly user-friendly interface and provides a good qualified functionality.
http://fsienergy.com/Der.html said:
June 26, 2014 — 8:45 AM UTC
This season, the sales of tablets are meant to greater than 50 million types this season, with Apple using up 70 percent with the sector. The iPad2 will hits retailer shelves in extra than twelve international nations during the complete of March. Apple is delivering the 2nd form in the iPad in advance of a lot of its alternatives have introduced their very first products towards the marketplace. This past year, Apple offered 15 million iPads and generated 9.5 billion dollars in combination with experienced named current market largely to itself. The attached integrated circuit is .
---
---