Roger Hewins: We could end up with thousands of small clients.
Brooke's Note: Remember a time not long ago when larger custodians such as Schwab were not so eager to take custody of smaller RIAs' assets — particularly those of micro-RIAs. Those days are mostly gone because — thanks to improved technology — such firms are no longer considered loss-leaders and incubators of large clients; now they are mostly profitable unto themselves. Analysts point out that it was the big custodians' steering clear of small advisors that allowed TD Ameritrade to spring to life as a custody player. Well, a similar interplay is happening at the next level down. RIAs have generally taken a willing pass on the accounts of smaller investors figuring they can win them when their accounts grow to high-net-wealth size. But the heyday of that strategy may be on the wane as technology improves and creative strategies for handling "pre-rich" clients take hold. Still, RIAs have been slow to embrace a bifurcated market strategy because of the range of challenges discussed in this article — ranging from dilution of advisor focus to compliance concerns. Roger Hewins' firm is among the first to attempt this juggling act.
Roger Hewins has long-faced two or three awkward client circumstances and has missed the mark in at least one case relating to potential clients' seeking financial advice but falling below his company's $500,000 minimum investment.
Now, the principal of Hewins Financial Advisors LLC is hopeful he can put these missteps behind him and his $2.5 billion firm with the launch of a program, Key Access Services, aimed at smaller investors — and, in particular, smaller business owners and the children of wealthy clients. See: A $2.6 billion Schwab RIA grapples with gaining a $420 million Securities America rep firm — and a big footprint.
Hewins Financial and its affiliate, Wipfli Hewins Investment Advisors LLC, will offer these smaller investors its big-investor-oriented services, including Dimensional Fund Advisors LP funds and research, Callan Associates Inc. research, Pacific Investment Management Co. LLC and Hewins Financial's Investment Committee — without the kind of minimum fees typically associated with these types of engagements. Hewins charges a fee of 1.25% to its mass-market clients and there is no minimum account balance. See: LPL Financial rolls up an unusual RIA to use as a cornerstone of its TAMP-like mass-market venture.
The need — and opportunity — arises particularly because Hewins is owned by a big regional accounting firm, Wipfli LLP of Milwaukee, that serves a world of business owners from its midsize firm with approximately 1,050 associates, including 140 partners, 1,050 associates, 22 offices total — 11 offices in Wisconsin, 2 in Minnesota, 6 in Illinois, one in Spokane, Wash., and 2 in India.
This creates a full pipeline of clients about whom Hewins has access to reams of accounting information, thereby cutting down on the expensive onboarding process.
"We work with their CPA," says Hewins. "We could end up with thousands of small clients." See: Two accounting firms abandon merger talks leaving giant Schwab RIA surprised and crestfallen.
Swimming down-market
The strategy is a wise one for a company that wants to ensure strong growth in its future — and started none too soon, according to Timothy Welsh, president of Nexus Strategy.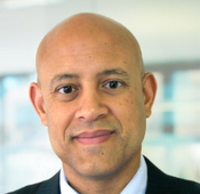 Stuart DePina: [RIA principals] come and
say: 'It's a huge market: how
do I do that?'
"Everybody wants a migration strategy to grow the next generation of clients. It can take 10 to 15 years to do that."
The change within Hewins that has allowed it to go down-market is the investment of "hundreds of thousands of dollars" in all-new technology from Envestnet | Tamarac that allows it to handle virtually unlimited accounts in automated fashion. The Seattle-based software maker, now owned by Envestnet Inc. integrates trading, rebalancing and portfolio accounting software and it will be used to manage model portfolios on behalf of Hewins — an approach embraced by Hewins about five years ago. See: Wells Fargo targets tempting but treacherous UHNW market with Abbot Downing launch.
These are numbers that many RIAs are staring down, according to Stuart DePina, chief executive of Tamarac.
"We recognize that a lot of our clients are struggling with that conundrum," he says. "They have their business aimed at high-net-worth clients. It almost costs more to handle mass-market accounts. That said, [RIA principals] come and say: 'It's a huge market: how do I do that?'"
Get what you pay for
The company's mass-market plan also contemplates low-balance clients that want higher-level, time-consuming planning and advice.
If clients need more advice, Hewins will just charge for that hourly. But it will not allow those demands to dilute the efforts of its seasoned veterans. "We have new CFPs. We don't want our advisors tied up with people like that."
Still, Hewins believes that many of its mass-market clients — often physicians or small business owners — will one day become high-net-worth investors. "One day, they'll sell the business." See: Online RIAs will mostly fail — and here are 10 reasons why.
Still, Welsh says that any mass-market strategy is fraught with challenges.
"Most RIAs are too small to come up with a whole new business. It's not trivial. You need to get five times the client business to make it profitable. These are razor-thin margins. There are reasons that it's usually [only] the big guys. It costs about $3,000 to get a client and they could be making $100 per client in revenue."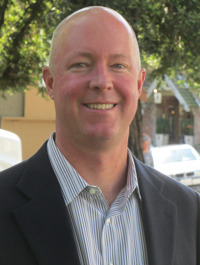 Tim Welsh: You need to get
five times the client business to
make it profitable. These are razor-thin
margins.
Many sets of eyes
Besides client acquisition, there are other potential expenses and exposures to liability relating to compliance that advisors need to be mindful of, according to DePina.
"Advisors are stuck in a tough place because they want to deliver the same level of care but there are certain compliance [issues] they can trip up on. With our [bundle of software], if they're challenged by regulators, they can demonstrate they are providing the same level of care [as they are to larger clients]."
Hewins says his company takes a number of steps using processes as well as technology to be sure that even low-end clients receive a high level of counsel. Every investor has an investor policy statement, and accounts are monitored closely to be sure that standards are adhered to.
Hewins adds that his firm is accustomed to managing this mass-market oversight process because it has been doing it for years on behalf of RIAs that use its portfolios under a turnkey-asset-management-program arrangement. In addition, he says, senior consultants oversee the actions of the more junior advisors — a key aspect that isn't easy for competitors to emulate. "We have several sets of eyes. You can't do without that."
Welsh says that it's wait-and-see proposition.
"Look a year and a half from now and see if they're still at it."
---
Related Moves
November 12, 2020 – 4:43 AM
---
---
---
Mentioned in this article:
Envestnet | Tamarac
Portfolio Management System, CRM Software, Trading/Rebalancing
Top Executive: Stuart DePina
---
---
---
Elmer Rich III
September 5, 2012 — 9:23 PM
"Smart money leaves first." Don't have the data but seems prudent to entertain the idea that the RIA market is saturated with vendors, mature and it's a zero-sum game for new business.
Don't most industries settle into two major firms and many small ones? The RIA market should be able to look at the life-cycles of other industries for parallels.
Growth for vendors will only come with growth of more RIAs and firms. Demographics would seem to caution against planning on that.
IM Fletcher
September 8, 2012 — 12:30 AM
Hallelujah! Finally, a place to refer the small clients that I cannot serve…or should I say, that I choose not to serve. What a tremendous act of philanthropy—thank you!
Of course, they might not want to use "We don't want our advisors tied up with people like that" in their marketing materials.
Irwin M.
P.S. As a current Tamarac user, if you really believe that it can handle "virtually unlimited accounts in automated fashion", perhaps you'll be interested in some Facebook stock.