Not without criticism, TD Ameritrade opens an 'insurance agency' for RIAs that want to provide annuities
Schwab says it will also use more annuities to meet the swelling demand for retirement income but Jefferson National's CEO questions the custodians' focus on traditional annuities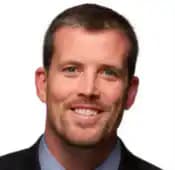 Matt Judge: Demand reached a head recently.
---
---
Mentioned in this article:
---
---
---
Stephen Winks
September 28, 2012 — 7:42 PM
Nothing new here.
Vendors sell what the've got, rather than listening to RIAs as to what they want. Granted, conventional products are more profitable for the manufacturer, but when a manufacturer actually supports the RIA with products more in line with the RIAs advisory and fiduciary duties, the conventional annuity becomes obsolete. Thus annuity manufacturers are playing a dangerous all or nothing game, Russian Roulette if you will, sooner than later a lethal; bullet will be in the chamber that will transform and reorder the industry in an instant.
As Harvard's Clayton Christensen observes, the biggest mistake established companies make is looking at industry redefinning innovation in the context of their existing business model when a new business model is in order.
Pretty predictable. Manufacturers and distributors are only interested in products, the consumer's and advisors best intererst are not even on the radar.
They will then wonder what hit them, feining surprise !
SCW