Terrence Morgan: 401(k) plan sponsors are finally ... discovering ... that all their friendly stockbroker could do was hand out enrollment kits and pat their employees on the back.
Brooke's Note: You could understandably be confused about who was winning and losing in the 401(k) business based on articles in RIABiz. We have written several of them talking about how the DOL is forcing disclosures that will wake up plan sponsors to the expensive, opaque and conflict-ridden bills of goods that have been sold by brokers over the years. We have written about companies like Brightscope that are facilitating that process. But then we also hear from other experts who say that RIAs are not really qualified to take on the complexities of the 401(k) business. We also hear how the new disclosures are too dense and complicated to be any better than the old ones for alerting unwitting plan sponsors. So amid all that back and forth, it's nice to see some hard Cerulli-mined data about who is winning and losing. See: How a $12 billion RIA grew to $20 billion in less than a year by raiding 401(k) accounts from legacy players The theory that RIAs are — as caring and capable fiduciaries —taking their rightful place in the business is apparently not a theory, according to this Cerulli data. Like on the non-retirement side of the business where in theory nobody can tell a car salesman from a stockbroker from a financial advisor, the bottom line is telling and it's telling us that RIAs are winning.
RIAs are continuing to win more assets away from the longtime legacy providers in the 401(k) arena, a new study from Cerulli Associates Inc. shows.
Wirehouses saw their 401(k) assets drop from $532 billion in 2010 to $510 billion in 2011. In addition, banks lost nearly 10% of their assets in a move down from $60 billion in 2010 to $54.3 billion in 2011.
The channels that saw the biggest growth spurts were RIAs and dually registered investment advisory firms. Investment advisors' assets went from $117.9 billion in 2010 to $151.5 billion in 2011. Dually registered firms exploded from $85.6 billion to $142.6 billion in the same time period.
Assets at insurance broker-dealers were virtually flat, dipping from $83.4 billion in 2010 to $81.6 in 2011. Independent broker-dealers showed slight growth, going from $198 billion in 2010 to $204 billion in 2011. Assets at regional broker-dealers also grew, from $184.4 billion in 2010 to $209 billion in 2011.
New school
Industry leaders say that plan sponsors have started waking up to fees in their 401(k) plans in part because of the Labor Department's fee guidance, which has caused many employers to fire some of their legacy brokers and hire RIAs to run their plan. See: RIAs join move to right a 401(k) wrong: Lopsided plan expenses — a non-DOL issue.
Many of the groups who are losing assets have been reluctant to embrace changes in the 401(k) arena and are still pushing old-school commission products.
"Banks have suffered and wirehouses have lost some ground, too, and it all goes back to the fact that these firms are very resistant to taking on fiduciary risk," says Tom Modestino, associate director of retirement markets for Boston-based Cerulli, who crafted the report titled Retirement Distribution Dynamics Small-and Mid-Sized Plan Focus. "The RIAs are already up and running and fully understand how to take on fiduciary responsibility. RIAs stick out for sure because of their growth. We're seeing that everything is coming together for RIAs. I think this is going to continue to grow for RIAs."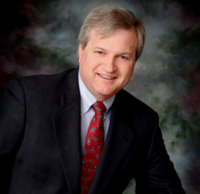 Rick Meigs: Plan sponsors are becoming
far more educated.
The report highlights the growth of RIAs such asSageView Advisory Group LLC and CapTrust Financial Advisors LLC as examples showing these firms keep whittling away at the legacy providers such as banks and wirehouses, which were slow to embrace fiduciary issues.
No sale
The study from the Boston-based firm shows that of the $1.4 trillion in assets at play wirehouses still control the bulk of the assets at 38%. Regional advisors have 15% of the marketshare and independent brokers also have 15%.. But RIAs aren't much further behind at 11% and dually registered reps are at nearly 11% as well. Insurance are at 6% and banks are at 4%. See: Fidelity reports 57% boost in 401(k) sales as it sets its sights on smaller plans and advisors.
The news that RIAs are making significant headway in the 401(k) arena comes at no surprise to industry leaders.
"The wirehouses and insurance agents and even the banks to a certain extent have a business model that is very much focused on selling product that generates the best commission back to them, and RIAs don't do that," says Rick Meigs, president of the 401khelpcenter. "With fee disclosures and fiduciary emphasis, plan sponsors are becoming far more educated. This fundamental shift in the market is providing RIAs a distinct advantage over captive wirehouse and insurance agents."
Good luck, fella
Oklahoma City advisor Terrence Morgan, who runs OK401, believes that participants are the biggest winners as RIAs begin to gain ground.
"For too long, commissioned brokers who cannot spell 401(k) were never questioned on what the heck they could and could not do for a group of workers," Morgan says. "Now, 401(k) plan sponsors are finally waking up and discovering that the emperor had no clothes on and that all their friendly stockbroker could do was hand out enrollment kits and pat their employees on the back and wish them 'good luck, you are on your own.'" See: Why the DOL's massive new 401(k) disclosure requirements are a 'very, very big deal'.
Morgan's 401(k) advisory firm works with many plans in and outside Oklahoma that are typically $15 million in assets or less.
Commission-friendly
Modestino's not surprised by the RIA growth in the 401(k) arena either. See: Cerulli report: Specialized RIAs likely to win middle-market 401(k) plan battle..
He believes that RIAs and dually registered advisors have grown so fast because they are providing the types of services that plan sponsors are seeking. Dually registered advisors grew the most because these advisors can offer commission products and frankly, he says, some small employers are more comfortable with commission than they are with paying fees.
"it's getting better with the smaller plans," he says. "But it's still very commission-oriented. Sometimes, the product that works best in the smaller market is a commission product.
Banks shot
The banks have lost significant ground, Modestino says, mostly because they haven't upgraded their models.
"Banks aren't coming up with innovation in this space," Modestino says. "They're not attracting the dollars you've seen others getting. They've had a struggle."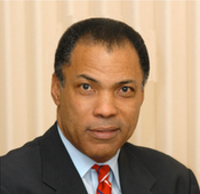 Lou Harvey: RIAs bring the fiduciary
magic to the plan.
"You've got to pay attention to the space and pay attention to the channels that are growing, like the RIAs. You've got to have strategies in the right places," Modestino says.
The groups that seem to be cruising along but not growing as fast as RIAs are the insurance firms and IBDs.
The insurance firms are still vulnerable because of their commission-only approach in some cases, and the IBDs are at risk of "getting picked apart" by the RIA specialists, Modestino says.
If these types of firms take a more proactive stance they can begin to bolster their assets as well, he says.
Fiduciary magic
Louis Harvey of Dalbar Inc. agrees that wirehouses and insurance companies will grow only if they change their strategies.
"I expect the trend to accelerate unless banks, wirehouses and insurers change their business models," he says. "Lower profit margins cannot support the expensive distribution systems in large, old-style institutions."
Harvey points out that RIAs continue to have significant advantages in the 401(k) arena because they have lower fees than their legacy competitors.
"RIAs bring the fiduciary magic to the plan that sponsors value highly and RIAs specialize, so they deliver real value to their service," he says.
---
Mentioned in this article:
---
---
---
http://www.fsienergy.com/Fees.html
It gets an offer you which nobody wish to ignore. Actually, not experiencing an agreement offer which consists of advantageous schemes one example is adequate free talk-time, limitless cost-free sms or mms, cash return gives and half rental designs would just be a loss of revenue of people. They'd lose a luscious electronic products amid I-pod, Notebook, Laptop, LCD, Camera and gaming techniques. It is a free offer you provide and something can pick out anybody dependant on his likings.
http://www.kajdom.net/user/kopetpdhkr/
On entering, my wife asked me who was on the door and i defined that it had been an older guy asking me if I preferred to purchase an apple considering that perhaps he is a burglar casing your house to view if any person is dwelling!