John Moninger: It's the first milestone, and many more to come.
LPL Financial LLC announced today that it has found a way to sell a sliver of Fortigent LLC research to a much bigger slice of the investing public.
The nation's largest broker-dealer will make Fortigent's manager selection, portfolio construction and ongoing management of two portfolios that are part of its booming model portfolio business, Model Wealth Portfolios. See: LPL Financial sees explosive asset growth of model portfolios by linking BlackRock and JPMorgan-level brand names to the little guy.
It's the first time that the nation's largest independent broker-dealer has tipped it hand as to how it will get a return on its acqusition of a firm that serves as an outsourcer of money management, largely to big RIAs. See: LPL makes big advance into the RIA business with Fortigent acquisition.
Lower volatility
The two portfolios — Alternative Strategies and Alternative Strategies – Enhanced —- are geared to capture the performance of traditional equity/fixed-income portfolios, but with lower volatility, reduced potential for loss of capital. and lower correlation. They will comprise mutual funds and ETFs that contain alternative investments and not invest directly in the latter.
Traditionally, alternative investments are geared to the higher end of the market but Moninger believes that these portfolios are suitable downmarket, too, considering that the $50,000 minimum investment is attainable. LPL has 13,100 financial advisors and approximately 685 financial institutions. In addition,it supports more than 4,500 financial advisors licensed with insurance companies.
"You'll see slightly larger [than average] clients apply, but this will be a great way for the $500,000 investor to enter the alternative investments space," Moninger says.
Reporting for a full-fledged client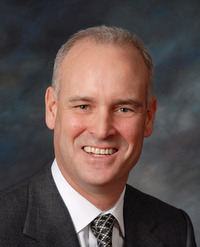 Scott Welch is excited to
see Fortigent experience in the alternative
investment markets available to LPL reps.

LPL executives are spending time figuring out other ways that Fortigent's capabilities for mega-clients with big RIAs can be brought to LPL advisors and their clients. See: How Fortigent got $50 billion on its platform by treating an RIA pain-point.
"Possibly high-net-worth strategies," Moninger says. "That's the kind of thing we talk about all the time."
Yet he still says that big advisors will have plenty of incentive to do business directly with Fortigent, depending on their needs.
"Theirs is a more comprehensive offering of research, reporting for a full-fledged client."
In the quad
The announcement comes on the heels of two high-level people leaving Fortigent. See: Two top Fortigent talents leave in the same week as industry-watchers ask: Was it them or was it LPL?.
LPL also announced that it is launching two other strategies managed by LPL Research – the Quad-Core Balanced and Quad-Core Income Portfolios. These are a hedge against rising interest rates that may use ETFs, currency hedging, inverse ETFs, preferred stocks and real estate investment trusts.
Moninger allows that current Fed actions could take as much as 24 months to send interest rates upward.
"We are excited to be working with LPL Financial to put our experience in the alternative investment markets to work for their affiliated advisors through the MWP platform," Scott Welch, Fortigent senior managing director for investment research and strategy, said in a release.
---
Related Moves
September 24, 2019 – 2:02 AM
---
---
---