Randy Long: We've talked to them. I've decided I'd just rather go after their clients rather than their advisors.
Brooke's Note: This is a rather amazing story of breakaway assets in a slightly parallel universe to the migration of personal accounts from wirehouses to RIAs. These retirement assets are moving from banks, wirehouses and IBDs to RIAs in a different way — by going after the clients themselves i.e. plan sponsors. But because SageView also needs advisors, it is simply going out and poaching them from the same companies from whom it is grabbing assets. — but in a separate strike. This article has details of both — and how prescient Randy Long was in anticipating his company's asset-gathering triumph.
A year ago, investment advisor Randy Long told the heads of retirement at both UBS and LPL that he intended to start stealing their 401(k) clients one at a time.
Eleven months later, it seems he's making good on his threat. His RIA, SageView Advisory Group LLC , has grown to $20 billion in assets, from $12 billion in that short time period. The company has gained $6 billion in assets since the start of this year and much of the growth comes from new 401(k) clients. He's also brought on 12 new retirement specialists in the last year to help handle the growing load. See: Cerull: RIAs and hybrid RIAs make giant advances on bankks and wirehouses in the 401(k) race
Rather than building his firm by luring away wirehouse retirement advisors, Long has decided that his best strategy against the wirehouses is to aim directly at their clients.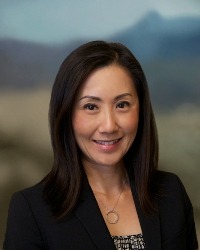 Julie Kim comes over to SageView's
Irvine, Calif., office from Wells Fargo.

"It's tough to recruit from the wirehouses because a seasoned retirement professional at a wirehouse will get a seven-figure check to transition their book of business," he says. "It's just difficult. We've talked to them. I've decided I'd just rather go after their clients rather than their advisors."
Long was a panelist at a Center for Due Diligence session in October 2011 along with retirement heavy hitters Pat Oberlander, then-head of UBS retirement, and Bill Chetney, executive vice president at LPL, and he said he felt the new 401(k) fee disclosure rules favored RIAs such as his firm.
Since that time, he says, employers have been paying more attention to the costs they're paying advisors and are seeking RIAs, like his, that specialize in retirement. See: The head of a $12 billion RIA spars with UBS and LPL execs on the great fiduciary debate.
Specialists rule
A firm like SageView is growing its assets because it specializes in the market, unlike many of its RIA peers who dabble in 401(k) plans, says Tom Modestino, associate director of retirement markets for Cerulli Associates Inc. in Boston.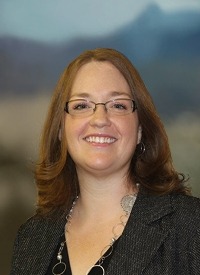 Sarah Jaggars, SageView's new senior investment
advisor, hails from BMO Global Asset
Management, part of BMO Financial Group.

Cerulli defines a retirement specialist as someone who earns more than 40% of his or her revenue from servicing defined- contribution clients and are seasoned professionals. The dabblers get revenue of less than 40% from defined-contribution plans. "They know enough to be dangerous," the report says about dabblers. See: Cerulli report: Specialized RIAs likely to win middle-market 401(k) plan battle.
In fact, a Cerulli report released Tuesday. titled, "Retirement Plan Distribution Dynamics Small- and Mid-Sized Plan Focus" shows the success of SageView as one of the leading retirement specialists. While many RIAs want to succeed in 401(k) plans, it's very hard because of the complex rules in place, and the Cerulli report shows that specialists such as SageView are poised for dramatic growth this year. See: Fidelity, Vanguard and Schwab have top 401(k) brands but plan sponsors like the service of off-brands better, study shows.
The report shows that specialist advisors who focus on retirement are anticipating a strong year of revenue growth this year predicting their revenues to increase from 30% to 70%. The report also shows that even though specialists make up just 8% share of head count of advisors vying for retirement assets, they actually control 37% of assets.
Elite unit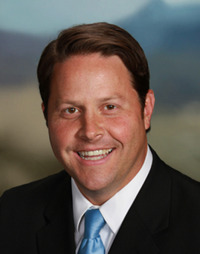 Gregory Koehler, most recently from Raymond
James, will co-lead wealth management for
the SageView Midwest division.
Modestino says the firm has created one-stop-shopping for retirement assets.
"These guys are great," Modestino says. "They've got it together and they're really in the right place at the right time. They're in an elite realm and they've developed a strong specialty. They've been selective about growth and they've been very progressive."
In his report, Modestino describes SageView as offering a boutique feel without a lot of red tape. He says the firm offers the same customization and services that employers can get from larger companies.
"Specialist advisor groups seem to be the most aggressive among the intermediary houses vying for control of the retirement plan kingdom," the report says.
Waking up
Another reason that firms such as SageView are gaining so much success is because of the fee disclosures to employers alerting them of what they were paying, says Scott Pritchard, managing director of Advisors Access, a service program of BAM Advisor Services LLC, a firm that works with more than 207 advisory firms providing fiduciary management in 401(k) plans for other advisors.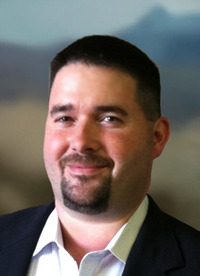 Hired gun Mark Foster has
been with CIGNA, Putnam Investments and
The Hartford
"The primary thing happening here is that the marketplace is beginning to wake up," he says. "I think plan sponsors are awakening to the fact that traditional 401(k) delivery had been flawed with conflicts of interests and the independent fee-model is a much cleaner model. RIAs are taking accounts away from the three-headed monsters — big banks, insurance companies and wirehouses," he says. See: DOL tells employers when they must fire advisors to 401(k) plans.
Not too deep a discount
While the growth has been driven by fee disclosures, Long says his firm and others need to be cautious not to drop their prices too low despite the pressure from employers.
"I think advisors and RIAs are facing a lot of fee pressure. There's more margin pressure on the industry than ever before. You've got these smaller shops that are giving out these really low rates and I don't know if it's sustainable to do plans for those amounts."
Typically, smaller plans always pay more — say 20 to 30 basis points, but larger plans — those with more than $200 million in assets — will now often refuse to pay more than 10 basis points. Long says his firm stays competitive on prices without dropping them too low.
Long's firm has begun bringing in larger clients, those with more than $50 million in plan assets. The firm's average plan still remains at about $40 million, though.
Bringing on muscle
Long says that even though he hasn't been able to bring over brokers with major assets, he has brought over retirement advice specialists to bolster his staff. Many of these people are seasoned professionals but aren't bringing assets with them, in most cases.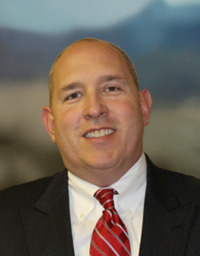 Tim Duncan was a vice
president and institutional portfolio manager for
M&I Institutional Trust Services, part of
BMO .
Most recently, Sara Jaggars, Tim Duncan and Gregory Koehler joined SageView's Kansas City office. Jaggars held the role of portfolio manager at BMO Global Asset Management, a division of BMO Financial Group. At SageView, she is a senior investment advisor. Duncan was vice president and institutional portfolio manager for M&I Institutional Trust Services, also part of BMO Financial. He is a retirement plan consultant at SageView.
Koehler was most recently an advisor in Columbus Ohio, with Raymond James Financial Services LLC. In his new role, he will co-lead the wealth management division for SageView's Midwest region.
The firm also hired Julie Kim and Dan Quirk at the Irvine, Calif., office, and Mark Foster is the newest member at SageView's Boston office.
Kim joins SageView from Wells Fargo, where she served as an account executive for more than 16 years. Quirk had held a number of roles in investments, including partner at San Francisco-based Seacliff Capital, a hedge fund. Foster has been in the industry for 16 years, holding positions with CIGNA, Putnam Investments and the Hartford.
Explosive growth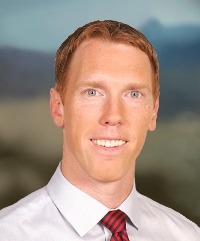 Dan Quirk was a partner at
a San Francisco hedge fund.
"We've had such explosive growth that we've had to bring on these new people to service the growth," Long says.
Kim says she was looking for a change and had been impressed withs SageView's growth. She thinks the leadership and ethics drive the company and believes her firm has an edge even over larger firms.
"I think it goes back to the people and the leadership," she says. "There's a very hard-working group of people here. SageView is very different from other firms. It's the quality and caliber of the people who work here. They're highly specialized in what they do. They're very ethical."
Quirk says that the firm's expertise in the subject matter impressed him the most.
"There's such a deep knowledge that it just blows me away," he says. "It's a very rigorous research process that we have here."
---
Related Moves
---
August 19, 2020 – 2:18 AM
---
October 5, 2018 – 7:40 PM
---
---
Mentioned in this article:
---
---
---
Elmer Rich III
September 26, 2012 — 6:52 PM
We have worked with retirement plan service providers for over 20 years and dedicated investment counsel has always been missing. Investment guidance has always been ad hoc because retail mutual funds, starting with Fidelity and their Peter Lynch marketing campaign have always been the basis of the business. MFS, Putnam and T. Rowe, retail fund houses then, really stated the business in the late '80's.
Basically 401k plan investing has always been a jury-rigged retail mutual fund product. That is, very slowly changing.
Clearly, there appears to be demand for this offering.
As pointed out, funding k plan services has always been problematic since a fee for service model always lags the service demands and normal expense inflation. A basis point on asset fee somewhat moderates that conflict but there are no easy answers.
As wealth managers and family offices know, fee for service models are wasting pricing schemes.
So retirement work has always been challenged by what you can sell vs. what is profitable to deliver — long-term.
Identifying the demand is one thing — having a successful business model another. However, it has traditionally been impossible to get plan sponsors to change vendors.
It is good to hear a reality check on bringing over brokers. Very tough.
Brooke Southall
January 14, 2014 — 11:58 PM
I took down the big John Pemrick Lewis comment. It stretched the purpose and spirit of this comments forum, which is to allow intellectual debate related to the industry. When the attacks take on such a personal flavor, the comments, accurate or inaccurate, come across as disingenuous.
Brooke