How a $12 billion RIA grew to $20 billion in less than a year by raiding 401(k) accounts from legacy players
Randy Long boasted that he'd pick off the big boys' clients and came through with the help of a crack team of 12 young turks
Randy Long: We've talked to them. I've decided I'd just rather go after their clients rather than their advisors.
---
Related Moves
---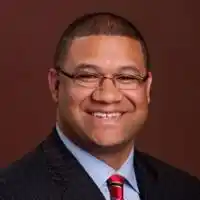 August 19, 2020 at 2:18 AM
---
October 5, 2018 at 7:40 PM
---
---
Mentioned in this article:
LPL Financial
RIA-Friendly Broker-Dealer, RIA Welcoming Breakaways, Advisory Firm
Top Executive: Dan Arnold
---
---
---
Elmer Rich III
September 26, 2012 — 6:52 PM
We have worked with retirement plan service providers for over 20 years and dedicated investment counsel has always been missing. Investment guidance has always been ad hoc because retail mutual funds, starting with Fidelity and their Peter Lynch marketing campaign have always been the basis of the business. MFS, Putnam and T. Rowe, retail fund houses then, really stated the business in the late '80's.
Basically 401k plan investing has always been a jury-rigged retail mutual fund product. That is, very slowly changing.
Clearly, there appears to be demand for this offering.
As pointed out, funding k plan services has always been problematic since a fee for service model always lags the service demands and normal expense inflation. A basis point on asset fee somewhat moderates that conflict but there are no easy answers.
As wealth managers and family offices know, fee for service models are wasting pricing schemes.
So retirement work has always been challenged by what you can sell vs. what is profitable to deliver — long-term.
Identifying the demand is one thing — having a successful business model another. However, it has traditionally been impossible to get plan sponsors to change vendors.
It is good to hear a reality check on bringing over brokers. Very tough.
Brooke Southall
January 14, 2014 — 11:58 PM
I took down the big John Pemrick Lewis comment. It stretched the purpose and spirit of this comments forum, which is to allow intellectual debate related to the industry. When the attacks take on such a personal flavor, the comments, accurate or inaccurate, come across as disingenuous.
Brooke