Ron Carson: There was a lot more to [acquisitions] than we thought.
Brooke's Note: As LPL's largest advisor client, Ron Carson has already proven that he can succeed as an on-field ballplayer in the advisory business. He has also shown that he can coach from the bench with his loyal tribe of 1,000-plus advisors using the services of his second company, PEAK Advisor Alliance LLC. It is then hardly a stretch to imagine him making a move to fill the middle ground in that spectrum of business enterprises — a position on the arc where he is neither player nor coach but can call on the skills of both. His new venture, Carson Institutional Advisory, tucked within his existing RIA, is positioned to be both a turnkey asset management program and a strategic buying machine or one or the other, depending on what it turns out that advisors want. Ron has proven that he succeeds by playing off the big platforms of others, such as LPL. This time he found a way to also leverage Envestnet, TD Ameritrade and perhaps, Advizent, and he appears to be passing the advantages of scale along to clients in the form of low prices. And he's shrewdly capitalizing on two of the biggest trends in the industry — the need to outsource and the need for a succession plan.
It turns out that buying firms on a national scale is a bit more complicated than Ron Carson originally thought.
After shifting his relationship with LPL Financial last year in order to have the flexibility to acquire more and smaller firms, the head of Omaha, Neb.-based RIA Carson Wealth Management is unveiling another part of that plan: a TAMP-like platform that he hopes will provide a stepping stone for advisors thinking about joining his RIA. See: LPL's biggest rep, Ron Carson, will convert his firm to an independent RIA. Carson Wealth Management has $3.167 billion of assets under administration.
"There was a lot more to [acquisitions] than we thought," he says. "So, let's build a platform that allows us to get to know each other first."
The platform, Carson Institutional Advisory (CIA) is set to launch Oct. 1. It allows advisors to join and access turnkey succession plans, reporting resources, marketing and PR programs, and investment strategies as "an alternative to United Capital Financial Advisers and HighTower Advisors. The main difference, says Carson, is that advisors don't have to sell to him (though he certainly hopes some of them do) in order to access all the tools available, which are heavily focused on client-facing transparency.
The new venture, two years in the making, is being funded internally through $20 million in lines of credit and cash from Carson Wealth Management. It will charge advisors between 45 and 65 basis points in management fees. Internally, expenses for CIA range from 2 to 3 basis points for the all equity models, to 44 basis points for models that include ETFs or mutual funds.
Considering the source
But competitor Joe Duran, chief executive of United Capital Financial Advisers, isn't sold on the idea of a TAMP, having tried it himself in a big way. offering services that in any way resemble a TAMP or other outsourcer. The other outsourcer in this case is a fellow strategic buyer, HighTower Advisors LLC, which also just announced that it was jumping into the outsource business. See: HighTower throws open its doors to non-partner firms who want service and/or brand.
"Believe me, I know," Duran says. "I did it for 10 years. At Centurion, we were a TAMP [as well as a roll-up]. It's a low-margin, high expense, low-retention level business." Duran sold Centurion Capital Group Inc. to GE Financial Assurance, a unit of General Electric Co., and now (after another sale) represents the TAMP portion (along with the former AssetMark) of Genworth's business. See: SEI turns a big corner but Genworth is still the big asset gatherer.
While CIA may sound like a TAMP or a roll-up lite, Carson is adamant that, though it may have some of those elements, it offers much more.
"I don't know of any TAMP that will actually help you convert the business, do holistic planning, or allow you a look under the hood into what's going on in their researching," says Carson.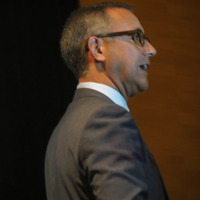 Joe Duran: It's a low-margin, high
expense, low-retention level business.
Duran also questions how anyone can build a brand where there is so little control over the quality and consistency of service that comes with serving as an outsourcer. His company, he adds, not only operates under a single brand but utilizes ActiFi to monitor the quality and consistency of its offices nationally. See: United Capital calls its partner firms to Berkeley to help execute ambitious plan.
But a strength of the plan, says Carson, is that in theory it should be cheaper than a TAMP or other outsourcing resource.
Advizent co-founder Steve Lockshin, who has been talking to Carson about the plan, agrees: "There's one layer less of fees," he says. See: Advizent hits $100-billion asset target in a matter of weeks triggering hires.
Advisors can opt to join CIA as either a "strategy partner," a relationship that simply gives them access to is strategies through LPL, TD Ameritrade, Schwab and Envestnet Inc., or as an "alliance partner" with access to a wider range of resources and tools in addition to strategy access.
Investment advisors looking to join CIA don't have to hand over any equity or sell to Carson or sign a long-term contract, he says. "They get all the services from day one." But CIA will provide a sort of introduction to Carson and Carson Wealth Management for the advisors that use it, and Carson hopes that some of those advisors opt to sell to CWM after they get to know his firm. "I think it'll allow us to grow rapidly," Carson says. "It's an easier step for advisors culturally."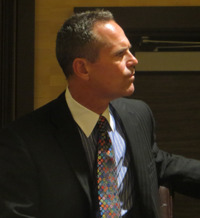 Ron Carson: It's an easier step
for advisors culturally.
Many smaller firms don't have succession plans in place, he says, but after they've been using the CIA platform for two years as an alliance partner part of their contract says they will be offered the option of selling to Carson upon retirement. He believes that will more profitable and easier than other succession options, because both sides will be familiar with each other at that point. "We think we can pay a premium because we already have a relationship with the clients through you," he says. "It's less risk for us."
If advisors opt to sell to someone else or go with a different succession plan, Carson says, they can, of course, stay on the platform.
"We want to be that solution in the short term."
The Advizent connection
To become an alliance partner, advisors will have to go through an application process, which includes due diligence on the advisor and firm, and sign a commitment to adhere to a code of ethics.
Carson Wealth Management is provisionally signed on as an Advizent partner, but CIA isn't. Lockshin says there's no way to parlay the Advizent stamp of approval to CIA's member firms without those firms going through Advizent's audit process themselves. Carson says he really became sold on Advizent after it retained Jack Bogle as its fiduciary overseer. See: Advizent makes Jack Bogle its standards czar, a no-pay, no-conflict position.
Lockshin likes the tools CIA is providing advisors, though, to make more information available to clients and he talked to Carson extensively about the project as it developed. It's possible, in the future, he says, that CIA could use Advizent's standards to apply to its own member firms or that the two companies would have some kind dual certification. See: Advizent makes Jack Bogle its standards czar, a no-pay, no-conflict position.
"Our missions are aligned," says Lockshin.
National footprint
CIA is primarily aimed at advisors with less than $1 billion in assets, that extends all the way down to advisors with just $80-100 million, Carson says. The 1,044 RIA offices already signed on to Carson's popular coaching service, PEAK Advisor Alliance, will be a "natural market," he says. CIA. See: Eavesdropping: Ron Carson gets an electric reception at his PEAK event, and calms the waters surrounding his new RIA. But with word already leaking out about the new platform, Carson says he's been getting calls from just as many non-PEAK advisors as PEAK advisors.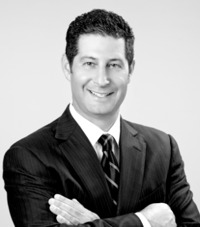 Steve Lockshin: I would not underestimate
anything Ron does.
Carson says he has brought two advisors aboard already: $180 million Cornerstone Wealth Management Group, based in Hagerstown, Md., and Pinnacle Financial Group in Amarillo, Texas. Carson hopes to have 10 to 12 offices added to CIA by the end of 2013 and is focused on creating a national footprint.
See-through
The main selling point for Scott Ford, president of Cornerstone and a PEAK coaching client of Carson's since 2001, was the degree to which the money management platform allows clients access to information. Through the CIA platform, he says, clients can access all their asset information, get up-to-date trade notes and full fee disclosure, participate in quarterly web streams. and even listen in on the daily research calls. See: The top LPL producer has a second RIA-related company that could eclipse the stature of the first one.
"I don't know of a more transparent process out there than this," says Ford.
Lockshin agrees, saying he loves the transparency and client advocate aspects of CIA as well. And, Lockshin thinks the startup can hit those national goals — primarily on the force of Ron Carson's personality and reputation. You can get research and investment strategies anywhere, says Lockshin; you pick Carson's because you like what he does. See: The top 10 people to watch in the RIA business in 2012, Part 1.
"I would not underestimate anything Ron does," says Lockshin. "He's got a following."
TD from his window
Carson has long been known as an LPL guy but this venture shows his openness to using other partners as well. LPL is still the key partner but Carson will also accommodate acquisitions by using RIA custodians — and primarily TD Ameritrade — whose new headquarters in Omaha Carson can see from his office — as a custodian. He also has a relationship with Schwab Advisor Services See: LPL's biggest rep, Ron Carson, will convert his firm to an independent RIA.
"They're the Avis of the custody world," Carson says of TD Ameritrade. Some of Carson's strategies can only be run on TD's technology, so he's relying more heavily on that custodian than in the past.
"We applaud their efforts," says Pete Dorsey, TD Ameritrade Institutional's managing director of sales.
For LPL's part, they'll continue to be a custodian for Carson's RIA and were also involved, they say, in part in the development of CIA.
"Ron consulted with us as he built out his new platform and we have assisted him with the technology that will support his investment platforms," says Derek Bruton, managing director and national sales manager for LPL Financial in San Diego.
While Carson says the technology behind the platform — including the splashy client-facing iPad app — was developed internally with an outside tech firm, CIA will also rely heavily on Envestnet Inc. which is working with CIA to create a site that will be backed by Envestnet's technology and allow advisors to contract for CIA products and services directly. CIA will also be an available investment manager on Envestnet's platform, so Envestnet advisors can access four of CIA's strategies. And, CIA will have two model strategies managed through Envestnet's ManagerOne platform, which provides access to model management and trading tools, and administrative and reporting services. See: Never mind Tamarac, Envestnet is getting RIAs on board with its own stand-alone software.
---
---
Mentioned in this article:
---
---
---
Stephen Winks
September 24, 2012 — 7:43 PM
Carson and Duran pose an interesting approach in resolving the challenge brokers face in transparency, portfolio construction and the broker's well documented under performance.
The outsourced portfolio construction/management solution Carson represents is sound, Duran affords scale and a larger operations support capacity as well. But, portfolio construction and management still leave significant and complex fiduciary duties for the broker to fulfill on their own.
Given the technological advances in Asia which make continuous comprehensive counsel (required for fiduciary standing) possible in ways not possible here in a brokerage format, Carson and Duran may be at the literal beginning of the emergence of an advisory services format, seperate and distinct from a brokerage format, that finally brings fiduciary standing within reach of brokers.
A lot of work is required to make advice safe, scalable, easy to execute and manage as a high margin business at the advisor level at a cost cheaper than a packaged product.
SCW
Brooke Southall
September 24, 2012 — 9:44 PM
Steve,
Can you write a column for us bringing us up to speed on what's happening in Asia? I hadn't heard that but it sounds interesting.
cheers,
Brooke
Stephen Winks
September 25, 2012 — 12:14 AM
Yes,
But I am tied up for the next week.
SCW
http://fsienergy.com/Consulting.html
Their items are locked in high regard for several reasons. They may use natural elements in most their items. They speed up than other colon facial cleanser items inside the marketplaces. It really works effectively for digestion, reducing cholesterol. They're also designed in a way they purge dangerous micro-microorganisms from your digestive system. It really is stated these colon pores and skin cleansers are extremely good that they never irritate your digestive system and a number of them also assist in actually slimming down.
http://file.bigruss.ru/user/kopetpdlqn/
It will be able of immediately detecting the existence from the Asteroid machine and allow consumers to record from 2 mono channels on 2 tracks at the same time, or by way of a single stereo channel.