Walt Bettinger: They're not in response to something else that someone has said.
Charles Schwab wasn't about to be left in the dust in the midst of a massive price war in the ETF game and announced today that the firm is slashing its 15 ETF funds across the board. The weighted average of the 15 funds is just 7.7 basis points. See: Walt Bettinger hits back and shows that Charles Schwab won't be bested in the brewing ETF price war.
The cuts were effective Thursday afternoon and give Schwab the title of being the cheapest of two broad equity ETFs on the marketplace today, which cost 4 basis points. The company's Multi-Cap core ETF and Large Cap-Core are now just 4 basis points, down from 6 basis points.
Schwab's move comes at a time when industry competitors have been making dramatic changes on ETFs. Last week, for instance, BlackRock CEO Laurence Fink said his firm would cut fees to compete with Vanguard. It also comes after revelations that Fidelity may be launching an ETF company — with a focus on sector investing and active management, where price is less of an issue. See: Fidelity launches major division in Denver with an 'ETF quarterback' calling the shots.
The Schwab way
"It looks like there's a race to the bottom," says Tom Lydon, of Global Trends Investments in Irvine, Calif.
However, Schwab's CEO Walt Bettinger said during a conference call Friday that the company's decision was approved by its Board of Trustees over the summer and wasn't a reaction to competitors. But he is adamant that Schwab intends to have the lowest prices in the industry and says it's quite possible the company could lower costs further. Bettinger says Schwab has no intentions of stopping here. See: Schwab's CEO engages in a Q&A about how his company's deep-discount, more-advice 401(k) plan will work .
"These reductions aren't a temporary marketing strategy. They're not in response to something else that someone has said," Bettinger says. "This is a period of great uncertainty in the markets. We all know that. The price you pay for an investment product is important. We'll continue to be a challenger company helping the end-investor get what they want. We'll respond in any way to help end-investors in a Schwab-like way."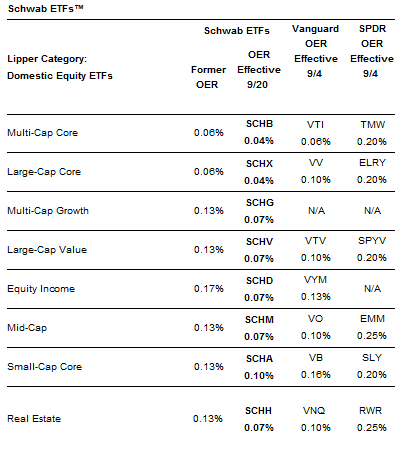 Schwab's ETFs
No magic formula
Bettinger says he expects other firms will lower prices.
"I don't think there's anyone denying that the ETF market is competitive. I think we have to be careful not to over-complicate things. We're simply making investing in ETFs better and will others copy it? Sure. They might and won't that better for investors. It will help clients. Competitors will do what competitors will do and we're committed to innovating reducing hurdles." See: Startup firm bets its ETF research technology can cut out the middle man for advisors.
Company officials said they believe this move will be a boon equally for investors as well as advisors who commonly use the ETFs in their strategies.
Bettinger says that the reason the company didn't announce the news sooner involved tactical delays because of crafting communication materials and filings that needed to take place. The new costs went into place Thursday afternoon after the company filed its prospectus.
"There's no magic to announcing it today," Bettinger says.
Since Schwab launched its ETF division in November 2009, the ETFS have grown to more than $7.2 billion in assets under management as of Aug. 31. See: Windhaven's success draws attention to emerging ETF managers.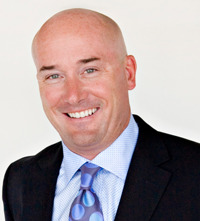 Tom Lydon: It looks like there's
a race to the bottom.
Bread and butter offerings
Even though ETFs have not historically been a moneymaker for Schwab, Lydon says he believes that Schwab still does gain profits from these funds. More importantly, the company's investors and advisors wanted these funds and want the lower prices.
For instance, Schwab's ETF portfolio is not flashy but they have the bread-and-butter offerings such as domestic and international equities that advisors want for clients' portfolios.
"They were late to the game and struggled early on with the explosion of ETFs," Lydon says. "They're not making a lot of money but ETFs aren't going away and Schwab understands that. They're listening to what advisors who custody at Schwab are saying. You can trade with no transaction fee and that's a huge advantage for advisors who custody at Schwab."
Bettinger remained adamant that the company does make money from its ETFs saying that the improving the overall client experience is what's most important.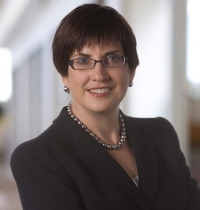 Marie Chandoha: I think the ETF
strategy has been outstanding and
wildly successful in helping us grow
our franchise overall.
When asked about the profitability of ETFs, Bettinger didn't offer specifics but did say the company make s money on these products but he believes the bigger picture is about growing client loyalty.
"It's like asking Apple if they can make money on the glass of the iPhone. We're about serving clients and different products have different ways of making money. If I'm running apple, I want to build a client base that loves apple products. Were worried about delighting investors and building our franchise."
'Wildly successful'
Marie Chandoha, president of Charles Schwab Investment Management, added that she feels the company with continue to have significant growth.
"We continue month after month to bring in net new assets compared to all of our publicly traded competitors together. I think the ETF strategy has been outstanding and wildly successful in helping us grow our franchise overall." See: Schwab turns the YieldPlus page the old-fashioned way — with a whole new CSIM team.
---
---
---