Joe Duran lays out his latest case for why wirehouses -- and classic RIAs -- risk losing out to a coming oligopoly of new-model holistic firms
The coming 'life management' model won't be addressed by the big guys or the little ones in this very young industry, says the United Capital CEO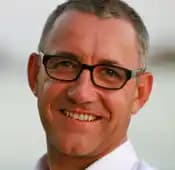 Joe Duran: Your competition will not be Merrill Lynch. It will be the big players with value that you can't match.
---
---
Mentioned in this article:
---
---
---
Elmer Rich III
September 21, 2012 — 5:16 PM
This is a grand vision. "The future is unknowable."
Whether these predictions prove out is an empirical question and we'll see.
"...the reports of my death are an exaggeration." Mark Twain