Joe Masterson: It's always bugged me that passive investors weren't paying their fair share.
Brooke's Note: A similar issue to this 401(k) conundrum was raised with Telecom deregulation when it was determined that people in urban areas were carrying the guy who got phone service 50 miles out in the boondocks for the same price. What's fair for investors in 401(k) plans? Clearly it's a sticky issue when Schwab is the only one commenting in the Vanguard, Fidelity and Schwab triad. It's also certainly something RIAs should be heads up about as they play in the 401(k) arena carrying fiduciary burdens.
It's the nasty little secret of 401(k) fees: In many cases, a few plan participants may be paying the bulk of the plan expenses while others are getting a free ride.
Recently, with fees and fiduciary issues taking center stage, industry leaders, attorneys and RIAs are saying that this isn't fair, and some recordkeepers have created new technologies to remedy the problem. See: Obfuscation Nation: 401(k) fee disclosure laws still don't give the true cost of plans and may well cause more agita for would-be retirees.
"This has been a concern for us for a long time — that some participants are paying more for the plan costs than others," says advisor Craig Watanabe, of Penniall & Associates Inc., a Pasadena, Calif., firm that manages about $600 million in assets. "The equitable allocation of plan expenses is an issue."
As it stands now, administrative costs for 401(k) plans are typically paid for by revenue-sharing dollars embedded in funds. Many RIAs take the revenue-sharing dollars from funds set aside in an ERISA account, and money in that account is then used to pay the expenses for the plan.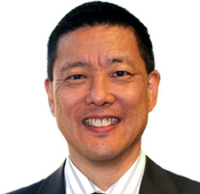 Craig Watanabe: This has been a
concern for us for a long
time
The problem occurs because participants with more actively managed funds are typically paying more in revenue-sharing compared to participants who use passive funds — which are cheaper. It means that participants with more actively managed accounts are paying more money for the plans' expenses than participants who are using passive funds.
Executive privilege
One of the most egregious examples occurs in smaller businesses where half the plan's assets are held in company stock and the other half in mutual funds. This means that top-paid executives who carry a lot of company stock — which doesn't have revenue-sharing fees — could be paying nothing for the plan's expenses whereas lower-level employees with mutual fund assets are paying the bulk of the plan's administrative costs, says attorney Fred Reish, of Drinker Biddle & Reath LLP.
"There are situations that could be potentially dangerous for plan sponsors and there could be litigation in the future if the plan is doing things that seem fundamentally unfair," Reish says.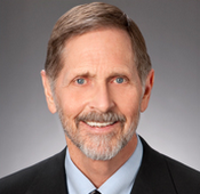 Fred Reish: There could be litigation.

Turning the battleship
One obstacle to fixing the problem is that the industry's biggest record keepers, including Schwab, Fidelity and Vanguard, don't have revenue-equalizing systems in place.
It's not that large record keepers are ignoring this issue, it's simply not easy for giant companies where technology and billing systems need to be changed, says Matt Pierce, president of new RIA Island Light Capital Corp. He oversees about $300 million in assets and is also crafting collective trusts and other alternative strategies for 401(k) plans. He also provides consulting services to RIAs.
"It makes a lot of sense and it's fair," Pierce says. "But it's complicated. The record keepers are limited by technology and technology's changing; it will change to take care of things like this. The fairness issue is tough. If I'm a member of a labor union making $30 an hour, should I be paying the same amount as a highly paid executive with a larger balance? I don't think so. There are complexities and each plan has to look at its own demographics and find a solution that makes sense."
Charles Schwab & Co. Inc. spokeswoman Susan Forman says the company primarily serves midsize to large plans and works with its clients to create a fee allocation structure.
"Most of our clients use lower-priced institutional funds as a way to manage costs for their plan and some choose to address equalization by using non-revenue-sharing funds and applying a per-head fee to participants in the plan," she says. "We continue to evaluate the needs of our clients, but at this time fee equalization is not a significant issue for the 401(k) plans we service."
Fidelity Investments declined to comment about this subject.
The Vanguard Group Inc. did not respond to requests for comment.
'Full of disclosure'
The smaller record keepers tend to be ahead of the curve in this area. They say they are more nimble than their larger competitors. Plus, they say they want to be fair and they feel that righting the imbalance gives them an edge over their better-known competition. See: Fidelity, Vanguard and Schwab have top 401(k) brands but plan sponsors like the service of off-brands better, study shows.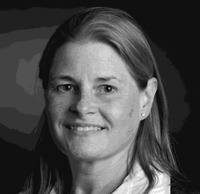 Laura Van Domelen: What started it
was the sophisticated RIAs who said
they wanted to make sure participants
are paying equal fees.
"What started it was the sophisticated RIAs who said they wanted to make sure participants are paying equal fees," she says. "There was this whole new understanding and awareness of revenue sharing and how record keepers are getting paid. We've always been full disclosure."
Van Domelen believes her company is starting to get more accounts because employers and RIAs want to find record keepers who offer to equalize fund fees for participants.
Kent Peterson, director of investment services and senior associate for St. Paul, Minn.-based Securian Financial Group Inc., says it was a breeze for his company to start offering equalization or level fees nearly 20 years ago in 1993 because it is an insurance company and acts as a fiduciary. For many years, Securian simply offered variable annuity contracts, but when it began to offer other funds, it learned that revenue-sharing fees were embedded in these accounts and quickly decided to refund each participant's account daily.
"Since we're a fiduciary, it was pretty clear we couldn't keep the revenue-sharing fees," he says. Securian oversees $11 billion in assets in about 3,000 401(k) plans with some 200,000 participants.
Peterson says that given the recent interest in his company's equalization strategy, he wants to partner with more RIAs and hopes to even offer more funds.
Diversified, which has 2,500 plans, rolled out its daily equalization strategy at no additional cost in January.
"We think it's the right thing to do," says Joe Masterson, senior vice president and chief sales and marketing officer for Diversified. As of December 2011, his company had $66.4 billion in assets.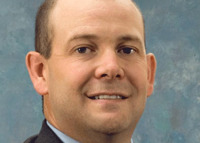 Kent Peterson: Since we're a fiduciary,
it was pretty clear we couldn't
keep the revenue-sharing fees.
"There's a risk that unless you're using plan expense equalization, people aren't being treated fairly and lawsuits could be brought," says Masterson. "It's always bugged me that passive investors weren't paying their fair share and active investors are paying everything," he says. "It's just not fair."
Advisors turn up the heat
Industry leaders say large record keepers will start to make changes if they get pressure from clients or RIAs. In fact, one advisor pushing record keepers to change their tune is Jim O'Shaughnessy, managing partner of Sheridan Road Financial LLC, a dually registered LPL-affiliate firm with $5 billion in assets.
"We're talking with a lot of record keepers, and we're pressing them to start doing this and we're telling them that companies are embracing this," O'Shaughnessy says about wanting record keepers to start offering more equal systems to bill participants fairly.
His company works with about 20 record keepers and he says that he brings up this issue with all employers to make sure they determine how they want to address it, because it is a fiduciary topic. O'Shaughnessy declined to list which record keepers his firm uses and says he hasn't dropped any yet, but that it could happen down the road.
O'Shaughnessy says if he could simply eliminate revenue-sharing funds altogether, he would, but he doesn't want to lose out on great managers simply because they carry revenue sharing.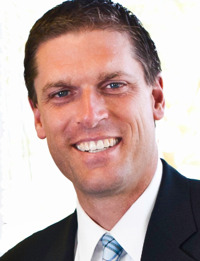 Jim O'Shaughnessy: We're looking for guidance
out there in terms of best
practices.
In an effort to make the fees more fair among participants, O'Shaughnessy also has chosen institutional funds — which typically don't have revenue-sharing embedded in them. In that way the plan sponsor could take out the same flat amount from every participants' account to pay the administrative fees.
"We're looking for guidance out there in terms of best practices. Our role is to really try to help the clients create a system that is equitable for sharing fees," O'Shaughnessy says.
Flat fees for everyone
Watanabe says since there are few major record keepers who offer these services, he's brainstorming ways to make the participant fees fairer on his own. For instance, he says, he likes the notion of charging the same flat free regardless of a person's account size.
"I would imagine most advisors would deem it to be more equitable to do a flat fee. It does seem that asset-based pricing in inherently unfair in the 401(k) world."
---
---
Mentioned in this article:
---
---
---
Elmer Rich III
September 26, 2012 — 9:12 PM
Here are some questions:
- How do we define "fair?" Then how do we operationalize?
- Are there really that many plan sponsors who don't know what they're paying? Would like to see data.
- Is cheaper better?
Lisa Shidler
September 26, 2012 — 5:08 PM
Hey guys, You are right. The whole point of this story is that advisors are trying to make the plan costs fair for participants and make sure that employers understand how everyone is being charged. I personally know many business owners who don't understand what they're paying for their 401(k) plan. In addition, I believe the RIAs that I spoke with all said that they feel these issues need to be addressed case-by-case. Reality Check is right – Of course it's not fair to charge $500 per capita for a $750 account balance. And, let's face it, in a larger company you will have many small balances and large balances. But for advisors who work with very small companies – say with less than 10 employees they may decide to use a different structure.
What is clearly happening and what we're addressing is that advisors and employers are trying to look into different ways to make the costs as fair as possible for all employees.
Reality Check
September 25, 2012 — 9:57 PM
Absolutely idiotic. What happens to participation when I charge a $500 per capita to a $750 account balance? How many people with low balances are going to stick around for this nonsense? Wait until the ADP/ACP testing kicks in. Can you find someone sane or knowledgeable for this column?
Elmer Rich III
September 20, 2012 — 4:12 PM
So if there are more expenses incurred with making decisions to move funds more — who should bear that cost? Not the decision maker?
Should the employees who move their money less and generate fewer expenses for the plan subsidize those who move their money more? Is that the writer's argument?
In addition, there is good research showing that the more money is moved the more money is lost.
Plan Participant
September 24, 2012 — 8:28 PM
Does it work both ways? If a participant does not feel they are benefitting from the actively managed products the advisor recommends and opts for the passive options, are they excluded from paying a share of the advisor's expense? Interesting that advisors are recommending or demanding this approach.
Elmer Rich III
September 28, 2012 — 4:58 PM
Well ERISA is the law and pretty clearly states all material benefits must be formally communicated and on file with the plan sponsor.
However, I have been told if all other plan sponsors are paying $10,000 per account, then it falls within prudent "expert" bounds. Fiduciary does not have any absolute or even objetive standards. it is only what is common practices of fiduciary peers that counts.
If they are all wrong — so be it.
Neal A. Thomasl
September 28, 2012 — 4:39 PM
The department of Labor must not have enough to do. Kind of reminds me of the changes in 403b a couple of years ago. Do not see the need for more and more complexity- except for jobs for attorneys.