News, Vision & Voice for the Advisory Community
The commission says Ray Lucia back-testing is questionable but some high-profile defenders take his side
September 19, 2012 — 4:28 AM UTC by Lisa Shidler
Nationally syndicated radio show host and television personality Ray Lucia Sr. is striking back at the Securities Exchange Commission's contention that he's misled investors. His weapon of choice: A four-minute video defending his popular "Buckets of Money" strategy.
On Sept. 5, the SEC's Division of Enforcement issued an Order Instituting Administrative Cease and Desist Proceedings, stating that Lucia, a San Diego-based advisor, misled investors by implying he had thoroughly investigated and back-tested his Buckets of Money strategy. Lucia told investors the strategy would help them generate inflation-adjusted income for life. The SEC wants the advisor to stop making such claims. The SEC says Lucia doesn't have the documentation necessary to prove his theories are accurate. See: Considering hosting a radio show? The SEC may tune in..
The SEC's order demands that Lucia cease and desist the violations.
However, Lucia says on the video, which he uploaded after the SEC's order was issued, that he hasn't posted the offending slides that made these claims since 2010 when the SEC first cast a leery eye on his strategy. Lucia says the meat of the SEC's complaint concerns the rate of inflation he uses in his strategy, which is 3%. The SEC argues that inflation rate should be higher. In his video rebuttal, Lucia didn't discuss the SEC's central issue, which was how much research and back-testing he completed on his theories. Lucia did say he'll fight the charges aggressively. Lucia has not posted Part 2 of his rebuttal yet. See: Radio-star RIAs drive giant growth at national chains one $400,000 investor at a time.
'Simply the best'
"Although, I disagree with their claim, in the spirit of cooperation I removed the slides that are in question from my seminar presentation when the SEC first took issue with them back in 2010 [when the SEC began its investigation]," Lucia says in his video.
Lucia also has gotten a boost from economist and actor Ben Stein, who is still quoted on Lucia's website.
"Ray is simply the best wealth manager I know of. He knows more about personal finance than any other person I have ever met. His advice — lots of liquidity and very wide diversification — is so sensible it has saved me from suicide many a night. This guy is a lifesaver where managing money is concerned," Stein says on Lucia's website. The men are scheduled to appear together this Saturday in Las Vegas.

Anyone? Anyone? Economist, former game show
host and 'Ferris Bueller' co-star Ben
Stein touts Lucia as a 'lifesaver
where managing money is concerned.'
Lucia is vice president of RJL Wealth Management LLC, an RIA with more than 4,700 accounts and about $300 million in assets. The firm's website explains that Lucia does not offer individual investment advisory solutions for the RIA nor is he a registered representative of any securities firm, including Lucia Securities LLC.
3% solution?
"The SEC does not allege that any potential investor was defrauded, or that any investor complained, was harmed or occurred any portfolio loss," Lucia says in the video. "The claims against me and RJL companies primarily consist of an allegation in a slide presentation explaining my retirement planning strategy in contrast to others a 3% inflation rate for retirees was applied."
But that's not the case according to the SEC's order, which states that Lucia defrauded clients by delivering bad advice using the "Buckets of Money" strategy for years. The SEC's own page about Lucia's history showed four separate complaints from investors regarding Lucia, including two complaints from this year. In one, the client alleged that Lucia failed to execute stop-loss orders between June 2008 and December 2008 with alleged damages of $24,631. That case was settled and Lucia was listed as a joint representative on the account but did not interact with the client and made no recommendations.
In another case filed this year, clients alleged breach of fiduciary duty and negligence from 2006 to present with alleged damages of $80,000. This case is still pending.
Lucia's attorney Michael Perlis, a former SEC assistant enforcement director, has told Lucia not to comment until after the November SEC hearing. He says that Lucia has rejected settlement offers because he wants to clear his name.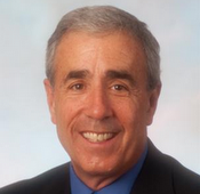 Les Abromovitz: But the real issue
is the back-testing and records that
needed to be kept.
"There's no justification for the action that's been taken by the commission," Perlis says. "If anything this should have been resolved in the inspection process. We thought it was resolved. They raised concerns and we stopped using those slides in 2010. The slides were their major issue. They've demonstrated a misunderstanding of retirement planning."
Lucia also maintains in his video that no investors were defrauded.
Buckets of money
Lucia has written a number of books including, "Buckets of Money: How To Retire in Comfort and Safety," "Ready…Set…Retire!" and "The Buckets of Money Retirement Solutions: The Ultimate Guide to Income for Life." Lucia is also a frequent guest on the Fox News program "Your World with Neil Cavuto" and has appeared on CNBC and Bloomberg.
Lucia advises listeners to divide retirement funds into three buckets: one for cash, another for relatively safe investments and a final bucket for the riskiest of investments. such as stocks. In theory, the cash bucket would last a client for about eight years. See: In search of alternative income solutions in the current low-yield environment.
No backup
The SEC says that Lucia crafted his "Buckets of Money" strategy from a 1998 article in Financial Planning magazine by John J. Bowen Jr., which compared the performance of $100,000 portfolios from which annual deductions of 8% were made over the 25-year period from 1972 to 1997. Lucia relied on research from Ibbotson Associates Inc. showing that there has never been a 15-year period in which an investment in the stock market lost money and that over a 20-year period stocks have outperformed compared to the corresponding rate of inflation.
The SEC says Lucia never attempted to recreate or verify the results of these studies. It also says that while Lucia says he "back-tested" his theories in the late1990s, copies of those calculations don't exist.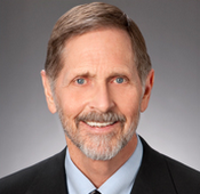 Fred Reish: The problems I hear
about are that people are getting
eaten alive with embedded steep expenses.

The SEC further contends that Lucia's claim that the strategy has been empirically "back-tested" over actual bear market periods is false. Back-testing is the process of evaluating a strategy by applying it to historical data and calculating how it would have performed had it actually been used in a prior time period.
"Despite the claims they made to the public, the respondents performed scant, if any back-testing of the BOM strategy," the SEC says in its filing.
Show your work
According to SEC rules, advisors are responsible for completing back-testing and keeping specific documentation, according to Les Abromovitz, a senior consultant with National Compliance Services Inc.,
"If the only issue were the 3% inflation rate, I'd say what's the fuss about," he says. "But the real issue is the back-testing and records that needed to be kept. It's such a big issue. Even if you do everything perfectly right, if you don't have the books and records to substantiate what you've done, then you're likely to have issues with the SEC." See: Hello! The SEC wants your records by tomorrow.
Where's the beef?
Strategies such as "Buckets of Money" are growing in popularity among advisors who are crafting retirement income for clients, says attorney Fred Reish of Drinker Biddle & Reath LLP. He's not sure that Lucia's behavior was so egregious.

Jason Roberts: This may be a
case where the SEC is letting
perfection be the enemy of progress.

"I know the SEC and the [Department of Labor] are concerned about the plight of retirees. But I've not heard about any abuses with retirees and advisors' assumptions being wrong in these theories. The problems I hear about are that people are getting eaten alive with embedded steep expenses."
New math for older investors
In fact, Jason Roberts, founder and chief executive of Pension Resource Institute LLC says he, too, believes that many advisors are crafting new strategies similar to Lucia's "Buckets of Money" to help retirees create an income and many of these use hypothetical models or algorithms. See: Fidelity tries out new DOL-influenced 401(k) fee disclosures on clients — and gets plenty of response.
"A lot of advisors are coming up with new bells and whistles to help their clients create a retirement income, and there are algorithms involved. There's a lot involved in creating these, but the customer doesn't get under the hood. These are a lot like his 'Buckets of Money' approach. and I see this frequently. This may be a case where the SEC is letting perfection be the enemy of progress. I think this new way of thinking by advisors is tremendously valuable to participants who typically only think in terms of accumulation," Roberts says.
---
Mentioned in this article:
---
---
Share your thoughts and opinions with the author or other readers.
---