News, Vision & Voice for the Advisory Community
Cetera says the move will help advisors attract clients, but RMR Wealth Builders, seeing it as prelude to a sale, has signed on with IEP Financial
September 18, 2012 — 5:47 AM UTC by Kelly O'Mara
Brooke's Note: I think if I were to create three broker-dealers and name them the coldest, dullest, most dehumanizing names I could possibly think of they would be: Financial Network Investment Corp., PrimeVest Financial Services Inc. and Multi-Financial Securities Corp. So hats off to Cetera for realizing the clinically depressing qualities of the inherited ING IBD brands involved here and for bringing them under the perfectly elegant, albeit message-devoid, name of its umbrella organization. The question then becomes — years after Lightyear private equity capital and considerable know-how were poured into Cetera — whether function and form are connected here. In other words, is this a case of Cetera cosmetic surgery or the beginnings of a palpable, substantive shift toward a non-generic business model that elicits thoughts of nifty nomenclature? We wouldn't have been quite so skeptical were it not for a $1 billion advisor walking out the Cetera door to join a start-up IBD quite concurrently with the name change. This article has twists and turns.
Cetera Financial Group Inc., the Los Angeles aggregator of independent broker-dealers, announced last week that it is rebranding its four broker-dealer divisions — Genworth Financial Investment Services Inc., Financial Network Investment Corp., PrimeVest Financial Services Inc. and Multi-Financial Securities Corp. — with the Cetera name in an effort to better market itself.
The change, which chief executive Valerie Brown says was made in part at the request of Cetera's advisors, is intended to help them expand their businesses and attract clients.
But, one big advisor doesn't see it that way.
RMR Wealth Builders Inc., a Teaneck, N.J.-based wealth management firm that has $1 billion in assets and generates $7 million in revenue, announced last week that it is leaving Cetera. It will instead become an investment advisory representative under the new startup from John Simmers and Keith Gregg, IEP Financial. RMR will use IEP's broker-dealer and RIA, as well as a number of services from its shared=service and technology platform. See: How a clique of industry vets plan to revive the swooning IBD space — and why industry watchers don't like their chances.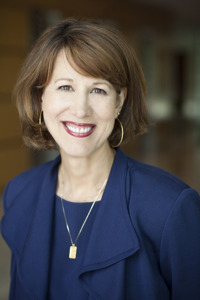 Valerie Brown: It makes the
conversation about who is Cetera a
lot easier.
The main impetus for RMR's departure. its officials say, was Cetera's lack of a long-term commitment to growth and the name- rebranding did little to assuage those concerns.
"[Cetera's] not in it for the long haul," says Stuart Miller, president of RMR. "We wanted more growth."
For sale?
RMR first joined FNIC about 26 years ago when Simmers was head of the El Segundo, Calif.-based broker-dealer. In the years since, FNIC was bought by Aetna, then ING Groep AG, and most recently by Cetera. Miller argues that after Lightyear Capital LLC, a venture capital firm, bought three ING broker-dealers and renamed the group Cetera in 2010, the focus became turning around and selling them— and soon. That didn't make it a good place for advisors to stay.
"Our time horizon is another 25 years. Theirs is three," he says.
Brown says that's untrue and there are no intentions to sell Cetera.
"I don't know where he got that impression from," says Brown. "It's completely from his own perspective."
But some think that putting all the divisions under one name could, in fact, be a sign to potential buyers that Cetera is preparing itself for a sale.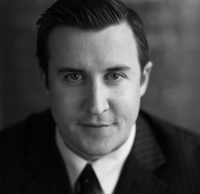 Jason Lahita: When a company like
this tries to get brand unity
it can indicate that they are
positioning for sale.
"Sometimes when a company like this tries to get brand unity it can indicate that they are positioning for sale, as acquirers see more value in a unified brand," says Jason Lahita, managing partner at Financial Communications Partners.
Something bigger
Brown says putting all the divisions under one brand isn't about positioning for a sale, but is about making it easier for advisors to explain to their clients how they're connected to Cetera. With many people continuing to feel nervous about the economy, a sense that their broker-dealer is connected to a larger organization gives them a feeling of comfort and security. she says.
"It makes the conversation about who is Cetera a lot easier," says Brown. "Investors continue to be nervous and anxious. We're simplifying the communication about who we are."
Cetera will not, however, advertise directly to consumers. It will do some advertising in trade publications. Brown believes that references to Cetera in news articles and when advisors are quoted in the media will help build a perception of the company as a known and stable resource, because "clients will hear about us."
FNIC will be renamed Cetera Advisor Network and will continue to be focused on a regional team structure for its advisors. Multi-Financial is becoming Cetera Advisors, which offers a more traditional home office model for advisors. PrimeVest will become Cetera Financial Institutions, obviously focused on financial institutions. Genworth Financial Investment Services will be renamed Cetera Financial Specialists and will continue to provide mainly tax, accounting and wealth management services.
Cetera acquired Schaumburg, Ill.-based Genworth FIS in January from Genworth Financial Wealth Management, paying more than $78 million. http://www.riabiz.com/a/10722565/what-the-cetera-genworth-ibd-deal-says-about-where-these-companies-are-headed.
The name changes come with no accompanying structural changes in how Cetera works or what it offers, according to Brown. "Our advisors are not asking for a structural change and we're not giving them one," she says.
Without a structural change or a unified system, Cetera — which is Latin for "others" and is supposed to reference the company's ideal of putting others first — may be little more than a brand to sell under.
"The thing about branding is that you are creating perception and you want it to be positive. So, one division could be selling widgets and another potatoes, but the perception you are creating is that regardless, they have unified systems and processes in place, which appeals to people," says Lahita.
Some staying put
Brown argues that having an overarching brand allows advisors to market themselves more easily to clients and better expand their business, but having smaller divisions allows them to pursue their own interests and specialities. "It's the best of both worlds," she says. "It's a win-win-win" for clients, advisors and for Cetera to recruit more reps.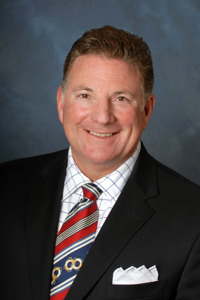 Keith Gregg: We're a modern day
co-op.
RMR's leaving Cetera was that firm's choice, she says, but most of "our advisors are thriving in this economy."
In fact, Brown points out, many of the reps at RMR will be staying with FNIC. Miller acknowledges that some of his advisors, who had outstanding loans or "stay put" money from the Lightyear Capital acquisition, are opting to stay with FNIC — under Cetera — for now.
The rest will be joining IEP Financial.
Second homecoming
IEP Financial is a shared-services and technology platform that offers advisors the ability "pick off the menu," says Miller. IEP bought a broker-dealer, Calton & Associates Inc., earlier this year and is building out that firm. It also is rolling out the shared services, which advisors can purchase independently or as part of IEP.
"We're a modern day co-op," says Keith Gregg, one of the founders of IEP, along with John Simmers, whom Miller has known since RMR first joined FNIC and who helped attract him to the startup. Gregg and Simmers were joined in founding IEP by Scott Sherwood, Dwayne Calton, Randy Ciccati and Ramu Singh.
"Having Stu and his partners join us for a second time in 26 years is somewhat of a homecoming. The RMR group is like family to me, they matter to my team and me," Simmers said in a press statement.
Miller is so excited about joining the new company, which was launched just last month, that he has become a shareholder in IEP for an undisclosed amount of equity. RMR will retain its name and brand and IEP will have no ownership interest in the company.
"It's a new concept of doing business, and I love it," says Miller. "When I shook their hands and looked in their eyes, I don't need a contract. I can't say that about where I came from."
Opening doors
In exchange for RMR's using its RIA and broker-dealer, IEP will retain a percentage of revenue and a transaction fee. RMR will also use the technology platform IEP offers, called iBITS, and will be able to opt, for a fee, into different services, such as health insurance contracts for reps and a charitable marketing program that Miller is particularly excited about. "We're going to use most of their services," says Miller.
The charitable marketing program, with the non-profit American Kidney Fund, allows Miller to put on an educational event for about 50 to 70 of the non-profit's donors about financial planning and philanthropy. While it's a benefit for the organization, it also provides leads for Miller. And, it's something he says he couldn't have done under Cetera.
"We couldn't go in that direction before," says Miller. "They're opening the doors for us."
Miller feels fortunate that Simmers et al. launched IEP at just the right time.
"I hope to spend more time in business together than most people spend in a marriage," says Miller. He particularly felt that the company understands the human side of being an advisor. He's known some of his clients for 26 years, and they're like family members, except "it's better than a family member, because some [family members] they don't talk to."
---
Mentioned in this article:
---
---
Share your thoughts and opinions with the author or other readers.
Anon said:
October 18, 2012 — 12:54 AM UTC
Fact: I'm a recruiter from a mid-sized indy b-d. I was actively involved in trying to get these guys moved over to my firm but because they have more baggage than brains, I dropped the whole thing. Cetera is by no means losing any "$1b groups". In fact, if these guys had half of that, I'd be very impressed. They blew more smoke than obama. They can advertise a billion but nowhere or half way near. I bet Cetera was more than happy when they left considering all of the compliance mess these guys started. No "twists and turns" like the author implied. Just a group of pissed-off senior citizens looking for a compliance team that would look the other way.
---
---