News, Vision & Voice for the Advisory Community
With about $800 million in assets combined, the teams were bone-loyal to Mother Merrill for decades before everything changed in 2008 -- and kept changing
September 14, 2012 — 3:54 AM UTC by Lisa Shidler
Brooke's Note: It's ironic that I'm helping to edit this article while ensconced in Las Vegas and after hearing Elliot Weissbluth speak passionately about his company, HighTower. Being here gives me perspective. Growing up in Maine, Las Vegas seemed like it was on another planet and that all the people were a form a of Martian that craved smoky rooms, gambling and neon signs. All the people I'm meeting here couldn't be nicer and seem, frankly, as down to earth and moral as anywhere. So it's not surprising that RIAs are being minted in Vegas like anywhere else and that HighTower is leading the charge.
When Sheila Delutri arrived in Las Vegas in 1978 she wasn't bothered to be starting at the bottom at Merrill Lynch as an assistant for three financial advisors. By 1981, she passed the Series 7 exam, and her boss finally agreed to give her a test-run as an advisor — while she was still serving as an assistant for the three other advisors. Despite juggling her duties, Delutri called every name in the phone book and in short order was producing more than the senior advisors, earning her title as a full-time advisor.
Fast-forward 34 years. Delutri and her partner, Hugh Anderson, had built a $450 million business and were so happy at Merrill that they considered themselves on a figurative "do-not-call" list for recruiters. But that all changed during the financial meltdown when Merrill Lynch sold itself to Bank of America. And so, last Labor Day weekend, Anderson and Delutri, both 53, left Merrill and joined HighTower Advisors LLC.
On the same weekend, another Las Vegas Merrill team, MNA Group, with $340 million, also decamped to HighTower. The principals of MNA Group — team leader Mike PeQueen, 50; Ned Evans, 56; and Adam Thurgood, 34 — joined Merrill Lynch in 2002 after working for Prudential Securities Inc..The team primarily serves clients with between $2 million and $5 million in assets. The firm's proprietary investment management focuses on risk-adjusted returns when constructing and managing client portfolios.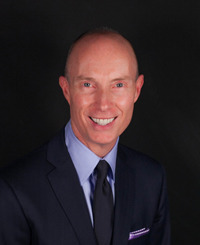 Mike PeQueen is team leader of
MNA Group, which has $340 million
in assets with its typical client
having between $2 million and $5
million.
'Two of the best'
The ex-Merrill teams have known each other for years but made their decisions independently. Now, they're both working out of a shared-office space in Las Vegas and say they may share resources and services to clients going forward.
A spokeswoman at Merrill Lynch declined to comment for this story.
"These are two of the best advisor teams in this region, who both came to the same conclusion that HighTower is the future of the financial services industry, and they would be able to serve their clients as true fiduciaries by joining our partnership," said Mike Papedis, executive vice president of business development at HighTower. "Teams such as these are the linchpin of our continued growth as HighTower expands into new markets." See: Luring a $330 million team away from UBS, HighTower opens first San Diego office.
Even though the two teams have established themselves in a town founded on risk, they say their clients are grounded entrepreneurs who tend to be quite risk-averse. Both teams share similar philosophies with clients and lost confidence in Merrill Lynch when the market soured.
'Fight a little harder'
Having logged more than a combined 60 years of service at Merrill, Anderson and Delutri never imagined they would leave the Thundering Herd. Both had come to Las Vegas from far-flung locations: Delutri from Madrid, where she had grown up as an Air Force kid, and Anderson from Westbury, N.Y, following his future wife out West. He started with Merrill Lynch in 1984. The two teamed up in 1997.
!http://www.riabiz.com/i/15574860/b(Hugh Anderson: I always told them, "Why would I leave the '27 Yankees?)"!
Anderson also had strong feelings for Merrill. "I told all the recruiters that I was never leaving Merrill Lynch," he says. "I always told them, 'Why would I leave the '27 Yankees?' I've never been a baseball fan, but even I think the '27 Yankees are the most formidable team ever assembled — and that's how I felt to be working at Merrill Lynch."
Sold out
But that all changed in 2008. "The financial industry was shaken to its roots. We've found that four years later clients are still emotionally insecure," Anderson says.
Delutri says one of the toughest times for her was when she was at home one evening and read across the TV ticker that Merrill Lynch had been sold to Bank of America.
"I just sobbed, and that's when we understood how bad things were," Delutri says.
Both teams independently decided to give it a go with Bank of America at the helm but over time discovered that the new rules under the bank didn't benefit their clients. Both teams began independently looking around for models under which they would have more choices for their clients. They wanted to offer them true transparency and more custodian options. "We just keep hearing about these insecurities bubble up on a regular basis [especially post-crash] and we wanted to be more transparent and offer our clients more choices," Anderson says.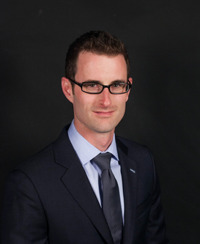 Adam Thurgood: Merrill was the best
of the best back then …
but that all changed with HighTower.

Serendipitous encounter
Neither team made the decision to leave lightly. Thurgood says that MNA Group investigated its options for quite some time and originally wanted to start an RIA from scratch.
"We realized the time it would take to run the business with human resources, setting up facilities and accounting would detract from our clients and we were concerned it wasn't the best option for our clients," Thurgood says.
Anderson and Delutri's team also thought about starting its own RIA a year or two ago and came to the same conclusion. But a conversation that Anderson had with HighTower CEO Elliot Weissbluth at an industry conference in 2008 always stuck with him. Anderson recalls that Weissbluth spoke step-by-step about his mission to build HighTower, and in the past few years, that dream has come to fruition. See: The 10 most influential figures in the RIA business going into 2012, Part 2.
"I kept my eye on them way back then and I was impressed that the vision he painted for me at that serendipitous meeting had evolved into exactly what he'd described," Anderson says.
Delutri says she, too, was impressed with HighTower.
"We were just focused on finding a solution that worked the best for us," Delutri says. "Once we recognized that we could do it the way we wanted to, HighTower was the best partner for us. We had a lot of respect for colleagues who had already joined HighTower." See:
.
The new best choice
Big changes are always stressful, but Thurgood says things have been going quite smoothly so far for his team.
"When we made the transition from Prudential to Merrill, it was incredibly stressful but here, I've never seen morale so high. Merrill was the best of the best back then, and we thought it was an uptick for the clients. But that all changed with HighTower and we feel the uptick with the fiduciary model is the best for clients. We're always focused on trying to deliver piece of mind to clients. And, part of that is being in a place where we can execute that mission, and that is clearly at HIghTower."
Both teams are investigating their custodian options closely and will likely suggest the custodian that seems best suited for clients. But MNA Group, which has about 240 relationships, says it really likes Schwab's offerings. The typical MNA client has from $1 to $10 million in assets. See: Schwab Advisor Services is nearing $800 billion of RIA assets but analysts are split over whether it can continue to dominate.
Anderson and Delutri say they like having multiple options and feel that Schwab and Fidelity have compelling offers, but will likely use others. That is, they feel, one of the luxuries of being part of an RIA.
---
---
Share your thoughts and opinions with the author or other readers.
---