News, Vision & Voice for the Advisory Community
Peter Giza says he's still bullish on the company as he charts his next move
September 10, 2012 — 4:29 PM UTC by Brooke Southall
Since helping to found RedBlack in 2006, Peter Giza has slowly been, in effect, demoting himself — and now he's giving himself the heave-ho.
The director of business development at the New Hampshire-based maker of rebalancing software went from wearing the hat of founder to chief technology officer to, most recently, head of business development. The idea was to do what most needed doing at the company. See: RedBlack's Peter Giza gives RIABiz a look under the hood of its Rebalance Express software.
Now Giza has stepped aside at a time when his firm serves about 100 advisory firms, including some that manage in the billions in assets. See: Revamping its trading platform, Schwab at long last is poised to catch up with its smaller peers.
"I'm very passionate and bullish about the company. I'm still doing client demos."
RedBlack CEO Dan Potter declined to respond to requests for comment.
Next big thing
Still, Giza allows that he wasn't satisfied with his perch in the industry given what he sees as the trajectory of technology during the next couple of years in the RIA business. He says he is really inspired by the API platform being established at TD Ameritrade on behalf of advisors and that it bodes well for other change.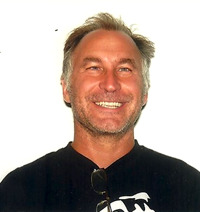 Mike Golaszewski: He's a visionary.
"Somebody's going to come along and challenge TD," he says. "In the next 24 months, much is going to be changing that people didn't think of." See: TD Ameritrade showcases what API can do with slick Veo-iRebal harmonization.
See: RedBlack's Peter Giza gives RIABiz a look under the hood of its Rebalance Express software":http://www.riabiz.com/a/2254025/redblacks-peter-giza-gives-riabiz-a-look-under-the-hood-of-its-rebalance-express-software.
Mike Golaszewski, managing partner of element-12, a boutique technology consulting firm offering services to the RIA industry. . says that this is a notable departure from a high-level talent. (He is also head of product for Black Diamond)
"Pete Giza has always been the public face of RedBlack, so it's kind of hard to think of RedBlack Software without Pete Giza. Not only is he a good technology guy, he's an exceptional product guy — one of the few CTOs I work with who really wants to engage on the softer yet critically important sides of business: marketing, public relations, sales. He is the rare techie that builds the types of relationships with people in ways that help you envision a million different ways to make our industry incredibly more efficient — and get you excited about all of them at the same time. I liked him within the first five minutes of talking to him on the phone of our very first phone call. Pete might be leaving RedBlack, but I know he still has a passion for what he helped create there. See: RedBlack's Peter Giza gives RIABiz a look under the hood of its Rebalance Express software.
There from the start
Giza has previously owned a consulting company for five years, 1999 to 2004, relating to Oracle databases and Exodus technology. He took a full year sabbatical in 2006.
Though he didn't earn a college degree, he took extensive courses in computer science and other technical matters at Northeastern University and the University of Massachusetts at Lowell. He's a bit of Forest Gump of technology, in the sense of having an e-mail address since 1987, joining the old Apollo Computer the same year and shaking Steve Jobs' hand at one time.
Now he's taking stock of his next move but certainly it'll be in the RIA business. "I want to be able to catch the next wave."
Golaszewski likes his chances of doing just that.
"He's a visionary, and he and I have had many hours-long discussions about different ways to improve the RIA technology experience. He's already put a dent in our little universe with RedBlack, and I can't wait to work with him again on whatever he cooks up next after taking the time to recharge his batteries."
---
Mentioned in this article:
---
---
Share your thoughts and opinions with the author or other readers.
http://symbianpc.ru/user/kopetpdbub/ said:
June 26, 2014 — 4:52 PM UTC
Despite the fact that I used to be a tad disappointed to uncover that it is not right before April 2010 that this product or service will likely be introduced in the current market with the consumers, I did get a opportunity to look at out a lot of the functions this device has to offer the end users. Apart from staying a great cellular gadget for world-wide-web, new music and films, it can be great for enterprise use as well.
---
---