News, Vision & Voice for the Advisory Community
Focus and its biggest RIA, Buckingham, exited the Protocol this summer while Lori Van Dusen signed on, but there's no change in its strategy to go after breakaway brokers, co-founder says
September 10, 2012 — 4:31 PM UTC by Lisa Shidler
Focus Financial is playing its own version of Broker Protocol ping-pong with some firms dropping out of the Protocol and others joining.
Most notably, Focus Financial Partners LLC itself and its largest partner firm, Buckingham Asset Management LLC, left the Protocol in July, causing many industry leaders to speculate that Focus was changing its game plan and was no longer going to poach wirehouse advisors. See: Focus Financial pivots to breakaway strategy with Fidelity recruit.
But that couldn't be further from the truth, says Rajini Kodialam, co-founder of Focus and managing director. She says the company was doing its own internal housecleaning when it made the decision to leave the Protocol and each partner firm is choosing whether it wants to be in the Protocol or not. To see the Protocol list and recent changes, click here
Kodialam points out that Lori Van Dusen, principal of LVW Advisors, which oversees more than $3 billion in assets, joined the Protocol in August. See: Broker Protocol signings regain momentum amid new signs that the wirehouses could shut the breakaway portal.
Committed to breakaways
Before joining Focus, Kodialam served as vice president at American Express Co, and McKinsey & Co,, both in New York, where she worked alongside Focus co-founder Rudy Adolf. She spoke with RIABiz for the first time recently and stressed that Focus' mission hasn't changed in the least.
"Let me completely say that there's no change in strategy. We're extremely committed to breakaways," Kodialam says. "We've had a two-prong strategy with RIAs and breakaways and we're equally interested in breakaways."
Focus now has $50 billion in assets through 24 partner firms, which employ 750 people in 42 states and the United Kingdom.
There are still a host of Focus firms that remain in the Protocol. In addition to LVW Advisors, Lara Shull & May LLC of Falls Church, Va.; JFS Wealth Advisors LLC in Hermitage, Pa.; Sapient Private Wealth Management LLC in Eugene, Ore.; and HoyleCohen Inc. of San Diego are all in the Protocol.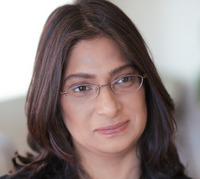 Rajini Kodialam: We're not a regulated
entity. We're not a platform.
The Protocol was founded in 2004 by Citigroup Inc., Merrill Lynch & Co. Inc. and UBS Financial Services Inc. and gives departing brokers a way to move their books of business if they follow certain steps to the letter. See: RIAs drive explosive growth of the Broker Protocol; signatories triple.
No need for Protocol
Focus doesn't belong in the Protocol because it's a holding company and the member firms are the ones who should decide whether or no they want to be signed on to the no-fault treaty, Kodialam says.
"The companies that are in the Protocol are regulated entities. And the brokers who join them move from Merrill or Morgan to HighTower [Advisors LLC], and you're an employee. At Focus, we have a very different structure. We're not a regulated entity. We're not a platform. It's consistent with what we've always been."
When asked why Focus joined in the first place, Kodialam says she's unsure.
Industry leaders say Kodialam's right and there was no reason for Focus to be in the Protocol.
Brian Hamburger, founder of MarketCounsel LLC, says all firms should make the decision about the Protocol based on their specific goals.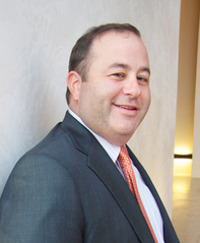 Brian Hamburger: There's no potential benefit
for Focus to be in the
Protocol.
"I can understand the move by Focus," he says. "Focus' model is that it takes an interest in these firms. No one leaving a wirehouse firm is technically joining Focus. There's no potential benefit for Focus to be in the Protocol."
No worries of poaching
Industry sources also speculated that Focus may be exiting the Protocol as a defensive strategy to prevent its own advisors from being poached. But Kodialam points out that the Protocol is for brokers and not for advisors. Once advisors leave a wirehouse and join Focus, they're no longer a broker and wouldn't even be part of a protocol.
"We don't depend on the Protocol to keep our people in the firms. We acquire assets and we tie them in with non-competes and non-solicitations," Kodialam says. "We're not brokers. We're an RIA. The Protocol is for an RIA. When you leave you're a broker, and when you come here, you're an RIA."
Cherry picking
Kodialam says it's important to her that Focus' own firms decide on whether they should remain in the Protocol or not. For instance, Buckingham chose to withdraw because the firm realized it was not interested in grabbing wirehouse advisors, Kodialam explains. But Van Dusen's firm recently joined the Protocol because Van Dusen hopes to poach some giant wirehouse teams.
"We're never going to do the kind of volume the others do from the wirehouses," Kodialam says. "But that's not what we're looking for. We're looking for quality."
Why is Van Dusen in the Protocol?
Van Dusen says that by signing the Protocol she's hoping to expand her business and feels that there are a wide range of opportunities in the wirehouse channel right now. See: Dynasty Financial wins the account of Lori Van Dusen's new RIA through Focus Financial.
Van Dusen and her 10-member team began operating independently on Oct. 10, 2011, after having left Morgan Stanley Smith Barney LLC. Her team came together in the 1990s as part of Citigroup's Smith Barney.
She joined the Protocol because she is hoping to poach some wirehouse teams but also says she's open to existing RIAs. Right now, her firm has just one location — in Pittsford, N.Y. — but she says opening an office in Naples, Fla., and New York City would make sense. She hopes to open at least one more location in the next year. Van Dusen has a house in Naples and says she feels that would be the perfect location to build a firm and is looking at that area to bring on a new team.
Van Dusen has been approached by wirehouse teams and is meeting with them now but maintains it needs to be the perfect fit. She recently made a big hire. See: How a billion-plus RIA in upstate New York bagged top managerial talent from just down the street.
"It's a lovely community and there's a combination of things that are attractive to me. I'd love to find someone with a deep book of business who seems to philosophically work well with us. I think the danger in something like this is it can create a lot of disruption."
Van Dusen says she believes the decision needs to be a cultural decision first and foremost.
"You've got to see eye-to-eye in how you're dealing with things and you can't say that the client is first and then look for ways to double-dip."
---
Mentioned in this article:
MarketCounsel
Regulatory Attorney, Consulting Firm, Specialized Breakaway Service
Top Executive: Brian Hamburger
---
---
Share your thoughts and opinions with the author or other readers.
---