News, Vision & Voice for the Advisory Community
Scott Leonard, Tim Kochis, Ron Rhoades, Steve Lockshin and Mike Brown have each shown backbone in their own way
September 10, 2012 — 5:03 AM UTC by Brooke Southall
Brooke's Note: When I look at the mega-problems facing our world and nation— ranging from massive debt to nuclear proliferation to global warming, I am struck by how solvable these problems are. What's missing isn't expertise, or even will. It's courage. And as I watch the politicians speak their lungs out on the national convention stage, I'm looking for any sign of it. There's some, but not nearly enough. If the RIA business is going to fulfill its destiny of forming a better world of financial advice, there are plenty of white papers about what that might look like. But ultimately, people need to make hundreds of courageous acts to enter the uncharted waters. In every breakaway, regulatory advocacy, cash outlay for technology or investment in talent and each excruciating talk with a bewildered widow, advisors are taking those courageous steps. This publication is often a log of courageous acts. But in the past month, I noticed five articles on our pages that seemed to represent different facets of uncommon bravery, and I'd like to call attention to them one more time.
1. Scott Leonard packs up his family — and his RIA — to sail to distant shores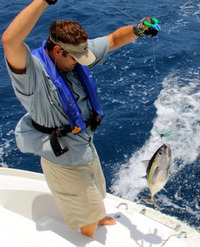 Scott Leonard catches a bite of
lunch from his floating RIA.
The national advertising campaigns used by Merrill Lynch, Morgan Stanley, JPMorgan, U.S. Trust and other big corporate advisors show people at horse farms, vineyards and idyllic beaches — emphasizing that it's not about money, it's about your dreams. It's a nice sentiment, but let's face it, talk is cheap. If advisors are going to sell dreams, it seems as if they need to have the courage to not only tell, but also show. With that in mind, Scott Leonard's
— with a look of escapism on its surface — has to be given a nod as an uncommon act of courage. Getting an RIA to critical mass and critical credibility is the work of a lifetime. Anyone willing to give up fingertip control of such a precious asset for such a prolonged period is almost certainly showing courage. The act can also be seen as an advancement of the industry. Top flight people don't get attracted to an industry that cages them in. Scott Leonard has shown
and he takes the RIA business one more step toward an unlimited future personally as well as professionally. It's one thing, as Janis Joplin sang, to bet it all when you have nothing left to lose. It's quite another to have it all, by American dream standards, and bet it all.
2. Tim Kochis takes public inventory of his firm's pluses and minuses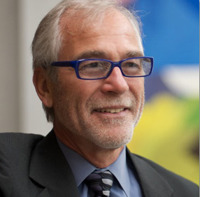 Tim Kochis and his wife became
clients of his firm to see
what was lacking — and then
shared those shortcomings with his colleagues.

We hear it every day that we can't improve without facing our personal and professional shortcomings. That's hard. But it's even harder if your public identity is for not having the shortcomings that you most need to overcome. With that in mind, it was a tremendous act of courage by Tim Kochis to write a column that identified the shortcomings — in no uncertain terms — of the company he largely built. He and his wife went as customers to the company and when they weren't handled just the way they wanted, they not only sought to make matters better for themselves as clients but to tackle the issues on behalf of other clients — and then share the thoughts with the rest of the industry. Too often in this business, RIA principals comfort themselves that the service and fiduciary care that they're providing to clients is so far beyond what most corporate brokers and private bankers provide that they need not sweat out finding ways to get better. But the RIA business is far from perfect, and it will take continual, self-imposed discipline and desire on the part of RIA denizens to assure that it gets much closer to perfect.
3. Ron Rhoades answers to a higher authority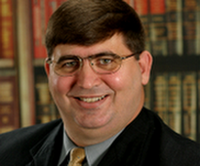 Ron Rhoades refused to give himself
— or let others give him
— a free pass after a
regulation foul-up.
Recently Ron Rhoades was called out by the state of Florida for tardiness in registering his RIA while he was chairman-in-waiting for NAPFA. But by the time that the regulators in the orange juice state had gotten around to delivering a sanction against him, he had already meted out most of the punishment to himself. Not only had he resigned from the NAPFA chairmanship but he had proactively delivered most of the dirty details to the media. When supporters characterized his misstep as a more of a bureaucratic blunder that a real regulations violation, Rhoades refused to accept that view and characterized his actions as a serious matter. Florida, for its part, mostly agreed with his supporters and gave him its lowest sanction citing his cooperative attitude as a mitigating factor. Contrast that with some of the headline scandals you typically see where the infractions are larger, uglier and only admitted to in terms of "mistakes were made" —- under or-else circumstances. Rhoades did not hold himself to a fiduciary standard as a technical matter but to something higher than that, knowing that people in glass houses can expect bigger doses of sunlight. If the RIA industry is going to hold itself out as wearing the halos, Rhoades' approach to his own blunder would seem to serve as a model. In the realm of sport doping, I'd draw parallels with the approach of Andy Pettitte or David Ortiz rather than those of Roger Clemens or Barry Bonds.
4. Steve Lockshin calls for heightened accountability from advisors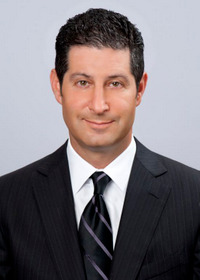 Steve Lockshin sounded a bold call
for better training and accreditation for
advisors.
Steve Lockshin may have claim to a status that we all think that we'd like — the ability to rest on some laurels. The RIA business has made him rich, famous among peers as a Barron's No. 1 and respected. But he recently penned a column for RIABiz that leveled heavy criticism against financial advisors, especially RIAs of which he owns one of the largest, for how untrained and uncredentialed their professionals are — and how this needs to change. It is true that Lockshin is a founder of Advizent, a hugely ambitious venture that in effect takes a free-enterprise preemptive strike at the whole issue. He has appointed Jack Bogle to oversee this effort and hopes to establish the kind of standard that has never before been seen in the industry. This plan is so big, bold and hard to execute that ii has its heavy doubters. Two things stand out to me about Lockshin's piece: First, It sounds like it was written without the whiff of a marketing department's review. It sounds like Steve. And, as someone who is safely through the door of success, it seems like there is more to lose than gain by handing the world a massive critique of the RIA business as being less than above reproach. It comes across as courageous in that there is the underlying confidence that RIAs can answer the call of upping their game.
5. Mike Brown bid adieu to Deloitte Touche in order to start over as an RIA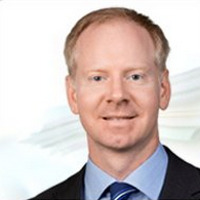 Michael Brown left behind a cushy
career for a more uncertain one
in an emerging advisory business.
If the RIA business is going to reach its potential, it is going to need a world of the finest talent. It means that not only will RIAs have to take bets on making big hires who need big compensation, but those fine talents will have to bet their relatively cushy careers for the more uncertain one of an emerging advisory business. Perhaps I have seen no better example of this than Mike Brown, a newly minted partner and rising star at Deloitte Touche, tossing it all aside for a chance at making it as a financial advisor at Dowling & Yahnke, a big RIA in San Diego. True, it's brave for a broker at a wirehouse with a giant income and clientele to jump into the storm-tossed raft of an RIA. But there's an argument to be made that, long-term, it would — considering the direction the business is headed — be more dangerous to stay on the wirehouse aircraft carrier that may have structural damage to its hull unbeknownst to those atop decks. Deloitte Touche seems to sail through calm open seas and Brown had a perch on the aloha deck. Not only is there the threat of Brown's failing to succeed there in principle, but his new boss even says that Brown has to meet fairly ambitious asset-gathering marks to stay aboard. Why it's important for the RIA business to be able to attract partner-level Deloitte Touche guys relates to the kinds of skills they possess in managing sophisticated estates and accounts. Each time a Mike Brown leaves, it sets one more precedent and makes the path through the forest that much more beaten. It also addresses one of the most pressing issues for RIAs — eroding margins. The demand for good advisors is so high that salaries are going up at the pace of health care costs. One key to battling this is to expand the pool of labor. Building canals to whole new pools — like the accounting world — could help to relieve some pressure.
---
---
Share your thoughts and opinions with the author or other readers.
---