News, Vision & Voice for the Advisory Community
The Waltham, Mass.--based IBD believes this is LPL's soft underbelly because small-and -familial is why many advisors joined the old Linsco/Private Ledger from wirehouses in the first place
August 9, 2012 — 5:50 AM UTC by Lisa Shidler
When advisor Bryan Chew joined LPL 18 years ago, he loved the company's intimate feel. He knew all the top management. But as LPL grew into the nation's largest independent broker-dealer with an army of more than 12,000 advisors, Chew felt he was just a number even though he managed more than $100 million in assets.
Chew, who is a professor in the personal financial planning program at the University of California, Davis cooperative extension, began looking at alternatives. He spoke with four former LPL advisors. all of whom had left for Commonwealth Financial Network seeking the firm's cozier atmosphere. Commonwealth has 1,400 advisors. All told him that it was the best decision they had ever made, not least because Commonwealth reminded them of LPL in its early days. See: Why an 18-year LPL rep moved most of his firm's $250 million of assets to Schwab.
As a result, Chew and his team — Paragon Financial Services — recently decamped for Commonwealth.
"I just felt like I'd been at LPL for 18 years and I didn't feel like there was anyone I've built a close relationship with and could turn to. When I started at LPL 18 years ago, we were small and I got to see the decision makers on a regular basis. Today, they have no idea who I am, and I was in the top 8% of producers. Here at Commonwealth, I feel like they treat you like family as opposed to a number. I felt there wasn't anyone I could turn to at LPL."
LPL declined to comment for this article.
Chew, 51, an attorney and certified financial planner, has more than 23 years of industry experience working with high-net-worth individuals throughout California. He runs Sacramento-based Paragon with four other planners and five support staff members.
Alternatives hitch
Chew feels confident that he and his team can bring over 94% to 98% of client assets in the move. His average investor has about $500,000 in assets invested with him, and about 65% to 75% of his clients are retired. He says that many of his clients were government workers in Sacramento and have healthy pensions — and therefore don't need the assets they've invested with him for monthly expenses.
Currently, about 40% of Chew's clients are fee-based, with 60% on commission. He says he has been moving to more a more fee-based model over time, but the hitch has been alternatives, which are commission products.
At first, Paragon used fee-based alternatives but wasn't happy with their performance and switched to commission-based alternatives.
"We're leaning toward fees but, because of the environment, we feel alternatives provide us more stability."
Culture can be a big snag
John Rooney, managing principal of Commonwealth, says that he has talked with many LPL advisors who feel that the culture has changed over time as LPL has experienced significant growth.
"These legacy guys are noticing that LPL has changed. I still have a high degree of respect for the company, but you'd be hard pressed to find a long-standing LPL rep that wouldn't agree that the company has changed a lot over time." See: J.D. Power and Associates hints strongly at wirehouse deficiencies as it puts Commonwealth Financial and Raymond James on a pedestal.

John Rooney: These legacy guys are
noticing that LPL has changed.
Rooney says he feels that someone like Chew fits perfectly into his firm's more intimate culture.
"We're hearing from other LPL advisors that they want to get the relationship back with a smaller broker-dealer," Rooney says. "It's the classic example of someone who fits well wit the Commonwealth mode."
Growing pains
Analysts point out that LPL isn't alone in this challenge. and many large firms can offer scale that's attractive for advisors but trying to get a giant firm to have a more intimate culture can be next to impossible.
"When you're that big, it's a net game," says Ryan Shanks, Finetooth Consulting LLC founder and CEO. "you lose some advisors and gain some, and as long as you're gaining more than you're losing it is considered a successful business model. You see this a lot." See: Three more major firms decamp from troubled Securities America to Commonwealth.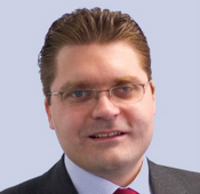 Alois Pirker: If you have chosen
a small firm on purpose and
you end up at a large
firm, you feel like you're back
at square one.
The Company added 671 net new advisors during the twelve months ending June 30, 2012, excluding the attrition of 146 advisors from the UVEST conversion. During the second quarter of 2012, 223 net new advisors joined LPL Financial.
Alois Pirker, research director at Aite Group Inc., says that LPL has grown more rapidly than many other firms but still contains a group of advisors who fondly recall the smaller firm they joined in the 1990s.
"Very few firms have gone through such a transition," Pirker says. "This firm has gone through such significant growth, and it can change your identity to some extent. You become very wirehouse-like and if you have chosen a small firm on purpose and you end up at a large firm, you feel like you're back at square one."
Size matters
But Pirker points out that a firm like LPL gains many advantages from its large size. For instance, he adds, advisors have access to better resources as well as pricing advantages and more capabilities. See: Amping up recruiting efforts, giant LPL firm grew its revenue by 300% in 2011.
Even though LPL has so many advisors, it makes the business seem more intimate by concentrating on the amount of small advisory offices rather than the sheer number of advisors, says Scott Smith, an analyst with Boston-based Cerulli Associates Inc.
"I think the way they address it is, they think of them as 4,000 small businesses, and it makes it more manageable," Smith says.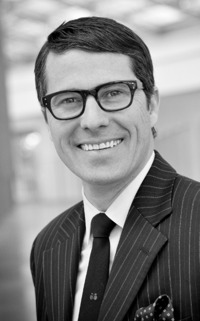 Ryan Shanks: As long as you're
gaining more than you're losing it
is considered a successful business model.

Smith also points out that many advisors simply value culture over scale and despite LPL's best efforts, they'll go to a smaller firm. "There's always part of this industry where people are looking for a more advisor-centric firm," he says. "They'll seek it out."
To the rescue
In addition to the cultural issues, Chew feels Commonwealth takes a more hands-on-approach in helping its advisors with technology.
If Chew had a technology issue at LPL, he had to hire an outside technology consultant. A few years ago, LPL told him in an annual audit that he needed to spend $2,000 to upgrade his technology. Once he invested that money, he felt his firm was up to snuff and was disappointed to learn that at his most recent LPL audit, the firm wanted him to invest more money to bolster his encryption features.
Chew confesses he's not a technology expert and felt like the analysts at LPL assumed he knew more about technology than he actually did.
"When they were talking about encryption, I didn't know what they were saying," he says. "They're assuming I know all of this technology. But I grew up in an era before e-mail. "We always had to hire a computer person to come in."
Chew says he feels that Commonwealth offers a more nurturing approach in the technology arena. For instance, Commonwealth performs a task dubbed, "Rescue Me," in which the technician will take over the computer and help the advisor fix a problem.
In addition, Chew also likes Commonwealth's technology offerings. He feels the firm produces better client statements and better performance reporting.
"The statements are easier for clients to read, and that's a big thing and the performance reporting is easier to read," he says.
Contrarian view
Rooney, not surprisingly, agrees that Commonwealth offers more technology solutions for advisors.
"We've taken a contrary view than others," Rooney says. "We want to host all of the applications and we'll take a best of breed and we'll modify them and integrate all of them."
He also thinks the support his firm gives advisors is a big benefit to them.
"We want to support our advisors. The independent advisors all have different infrastructure, and it can be incredibly challenging to do that," Rooney says. "But we can tell advisors that if they use a good Internet browser and have a relatively good machine, you're all set. All of the updates take place at once. We're able to do testing and security from our location.
---
Mentioned in this article:
Aite Group
Consulting Firm
Top Executive: Frank Rizza
---
---
Share your thoughts and opinions with the author or other readers.
Brooke Southall said:
August 9, 2012 — 4:54 PM UTC
Mr. Stop Lying,
I pulled your comment. I tried to email you back but apparently you left a bogus email, so it bounced back to me. I don't like having hyper-cynical comments, and definitely not from people who won't stand up for what they say.
Brooke
Joe Rogers said:
August 9, 2012 — 7:13 PM UTC
I actually saw the comments that Mr. Stop Lying posted a while ago and thought I would see if anybody else added comments as I find the topic of recruitement of advisors interesting. While the poster was cynical, you just deleted them? A bit worried about the content are you?
Are you saying that his comments that Alternative Investment strategies can't be purchased without comissions is wrong. Your article says "alternatives, which are commission products" This is clearly a mistatement and factually wrong. My goodness this is RIABIZ, most RIAs who use alternative investmet strategies don't get paid comissions to hawk products generally.
Having worked in the industry for well over 15 years I can tell you that the comment about the broker who was getting a large amount of his revenues from comissions switching broker dealers because he wasn't getting attention enough attention from his managers or he could get help with his computer is ridiculous. The "rescue me" feature where an IT tech goes on your computer is a pretty standard feature most decent IT departments use to solve basic problems so I can't buy the fact that Mr. Chew switched firms because of this. Why doesn't Mr. Chew post what his incentive compensation was to switch to Paragon. What was the deal he got? There is no mention of this, but this seems only logical that this conversation of what he would be paid would have been part of his recruitment process.
As far as the last statement the poster made about did Paragon pay for this article, how did RIABiz find out he switched firms? Most RIAs disclose their fee compensation and soft dollar arrangements, why doesn't RIABiz do this.
I am hoping you don't delete my comments and maybe just see your response or Mr. Chew's response.
Joe Rogers said:
August 9, 2012 — 7:16 PM UTC
My email wasn't listed correctly before I think if you want to email me in your form for a personal response to my points.
Brooke Southall said:
August 9, 2012 — 7:54 PM UTC
Hi Joe,
I don't know if you're the same person who wrote the first comment but this one certainly has a tone that suggests a desire for more knowledge rather than a bit of a bashing. Thank you.
I'll have to check with Lisa on a couple of your industry points.
I can address the RIABiz points. This story, like many we run, came to us in the from of a press release. We then undertook the process of calling calling the subjects, Commonwealth, LPL and various third-party experts. We then laid out the information in away that hopefully a reader can get a reasonable picture of what's going on. If anyone speaks out of school, typically somebody lets us know in this process.
In the past, we have written about LPL winning advisors, LPL losing advisors, Commonwealth losing advisors, Commonwealth winning advisors, Schwab winning, Schwab losing It runs the gamut. Our goal is to tell all the stories that give the industry an insight into what's going on at these companies and in the minds of advisors. We never get paid to run stories. I doubt any publication would last very long if it did that.
I hope that helps.
Brooke
Sean Kernan said:
August 10, 2012 — 4:56 PM UTC
If advisors keeping joining Commonwealth, won't they too become "too big"? Yet, Commonwealth seems willing and able to add advisors. Interesting paradox. Also, I don't think anyone LPL-affiliated advisor would say there's anything "wirehouse-like" about it, unless they haven't been at a wirehouse in a very long time. All that said—different strokes (Commonwealth vs. LPL) for different folks!
Brooke Southall said:
August 10, 2012 — 6:12 PM UTC
Hi Sean,
Some of these same thoughts were going through my mind. One of the great things about the independent business is that it's still, even LPL, relatively small and intimate. But everyone is striving for growth at the same time. I need to get someone to write a column about how to confront that paradox!
thanks,
Brooke
Lisa Shidler said:
August 10, 2012 — 6:46 PM UTC
Hey guys, Lots of interesting comments on this issue. The analysts I spoke with said that Commonwealth has managed to keep that "intimate feeling" despite the fact that the firm has grown. But it's clearly a challenge for all firms.They want to grow but advisors want a more cozy atmosphere. in speaking with Bryan, he really saw the changes over the years at LPL and was seeking that type of culture.
---
---