News, Vision & Voice for the Advisory Community
CapGroup Advisors began to subadvise fellow RIAs and make its own UMA products, and Callan saw it as a conflict; the RIA agreed
August 9, 2012 — 5:28 AM UTC by Brooke Southall
Brooke's Southall: As part of my continued quest for firsts in the RIA business, I'm marking this one down. Here we have two of the biggest, best institutional research firms in the business vying for the business of an RIA. A few years ago, Mercer didn't know and probably didn't care what an RIA is. Today it is serving and bending for them. It's not because they feel sorry for RIAs. It's because RIAs have big assets (including institutional ones) and an irresistible growth story. This article's plot emerged after Dick Smith steered CapGroup into a business where RIAs formerly steered clear — sub-advising other RIAs — and crossed horns with Callan. There's a bull-in-china shop effect and it's all for the good.
CapGroup Advisors LLC and Callan Associates Inc. have parted ways after an intensive partnership spanning 20 years and more than $1 million in fees.
The big Richmond, Va.-based RIA, which manages more than $1 billion, has replaced the San Francisco-based manager research firm with Mercer Investments, a global giant of institutional research with 24 offices with 1,300 people worldwide, including 110 researchers. The deal between CapGroup and Callan officially ended July 25.
As part of the deal Focus Financial Partners LLC, owner of CapGroup, is making Mercer Investments its primary manager research partner and other Focus-owned firms will get access and advantageous pricing. Deals with research houses like Mercer and Callan typically range in price from $100,000 to several hundred thousand, depending on the size and nature of the deal, sources say.
Rich Gill, managing director of Focus Financial, says his company two dozen advisory forms are not likely to look to Callan in the future.
"With 23 firms you really see what's working and what's not working," he says.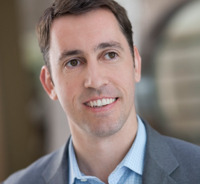 Rich Gill: With 23 firms you
really see what's working and what's
not working.
RIAs on the side
Richard Smith, principal of CapGroup, says that he liked Callan but has found many advantages with Mercer, including deeper research, more-frequent capital markets reports, a brand more readily recognized by customers and lower fees. CapGroup paid huge fees to Callan over the years. "It was way in excess of $1 million in fees" over the course of the two decades, Smith says.
Yet it was Callan Associates that cut loose CapGroup as a client, according to Nancy Malinowski, a spokeswoman for the San Francisco-based company.
"Focus did not cut back its relationship with Callan or terminate with our firm. Instead we terminated our relationship with one of Focus' partner firms, nearly three months ago … due to a significant change in CapGroup's business model … It was a good business relationship and, unfortunately, their business model changed."
Malinowski declined to say what about the business model change was unacceptable to her firm.
But Smith says that Callan execs were explicit with him about what rubbed them the wrong way — competition.
"We started to grow away from Callan when they started their own [unified managed account]," he says. "It was too expensive. and we couldn't sell it, so we built our own. They didn't like it because it competed with them."
The problem came to a head after CapGroup further evolved its business model and began to subadvise some fellow RIA firms.
"[Callan] said [the CapGroup-advised RIAs] would compete with them so they gave us an ultimatum and we said, "You can't dictate our business model," Smith says.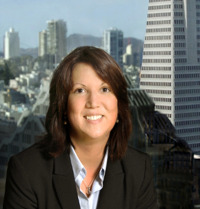 Nancy Malinowski: Each business must make
the decisions that are right for
them.
Malinowski agreed that competitive juices were flowing. "Competition is a natural part of doing business. Each business must make the decisions that are right for them. We enjoyed our relationship with the senior partners of CapGroup Advisors and wish them much future success."
Shedding vendors
Smith credits Focus Financial for allowing him to call Callan's bluff because the big New York-based aggregator and partner did the legwork in vetting replacements for Callan — something it was working on for a couple of years.
And, indeed, Smith has a history of shedding long-held vendors in the name of charting his own destiny in business.
Most notably in 2010, Smith moved significant assets from SEI Investments Co. to Adhesion Wealth Advisor Solutions Inc. and began using Schwab as an RIA custodian rather than SEI. See: Unravelling why a big, loyal SEI advisor moved its assets to Schwab.
Smith moved about $250 million of assets to Schwab Advisor Services to join the $120 million that were already parked with the largest RIA custodian. The firm has about $600 million of institutional assets, which will remain with custodians that include Bank of New York Mellon, State Street and SunTrust.
A question of customization
The bigger structural change was that Adhesion facilitated the TAMP and UMA for the assets held at Schwab — all for high-net-worth individuals — and it is already providing the performance reporting for all $1 billion of the assets, Michael Stier, CEO of Adhesion, said in the earlier article.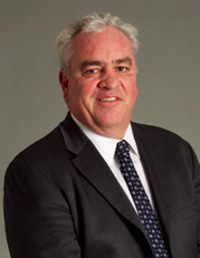 Pat Mulvey says that Callan's RIA
experience makes it a better choice
for advisors than its competitors.
"We wanted a system that would allow us to customize our platform," Smith says. "SEI's gone through a lot of iterations and they made special considerations for us. Yet, still, you're constrained by the standardization they employ in their reporting; it couldn't be customized to suit us."
The move by CapGroup proved to be a wake-up call for SEI, which cited that case as it recently revamped its offering for big RIAs so that it could attract and retain them more effectively. See: SEI makes its play for big RIAs by doing some un-SEI things.
Few RIAs haven tended to use the services of Callan or Mercer over the years because they are so expensive and focused on the needs of institutions. Callan, however, has had a service team specifically geared to RIAs for about 20 years and it currently serves about 30 of them. Mercer waded into the advisor business seven years ago in Australia and has not stopped there. "By osmosis for three or four years, we've been getting clients around the globe," says Cara Will
'A big yawn'
Pat Mulvey partner of Dynasty Financial Partners says that Callan's RIA experience convinced him that it was the best in the business for advisors. See: Attack of the killer app: Dynasty targets the corner-office broker by combining Envestnet and Callan.
But Jeff Roush, managing partner of Argos Wealth Advisors LLC, which manages $800 million of assets in Napa, Calif., says that he isn't too impressed in general with the idea of buying institutional research.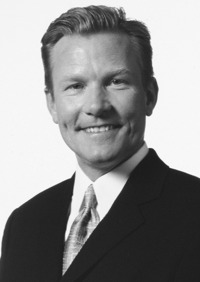 Jeff Roush: The early-cycle guys don't
hit their radar.
"That would be a big yawn for me," he says. "Anyone can get Mercer; just get your checkbook. The question is: what do you do with it? They think like an institution. It's a different time frame. The early-cycle guys don't hit their radar."
Roush says that the best managers need to be discovered early before institutions bury them in money and dilute their investing efforts. This is a view shared at TAG, which just added to its research staff. See: A $6-billion multifamily office highlights its home-cooking approach to picking boutique managers with a star hire.
Williams of Mercer says her firm does not exactly fall into the trap of choosing big, oversubscribed funds.
"We absolutely don't have a [picked-over list] and then flood them with assets. With 110 researchers, we have success finding these smaller managers."
Pretty cool
Gill says that Mercer Investments is certainly not for everyone.
"It's just a very cool arrow in the quiver but is it appropriate for folks with $500 million of AUM? — probably not," he says.
But he adds that Focus is forming more and more partnerships with institutionally minded RIAs — including this year's purchases of Lori Van Dusen's and John Beirne's practices — that are happy to pay up for good research. See: A 69-year-old, $2 billion Merrill Lynch breakaway looks to his elder to help expand his firm.
If you have to ask the price…
Just how expensive Mercer's services are, Williams staunchly declines to say.
"Anyone looking at our service isn't keen on looking at the price as part of the value," she says.
But though a year of institutional manager research can cost more than many people's houses, Smith says he is pleased enough to have been given the heave-ho by Callan and taken up with Mercer.
"It costs less. If Callan is happy without us, we're happy without them. I know we're better off. My whole research team is coming to me and saying: why didn't we do this sooner … It was just a business disagreement. I hope we remain friends."
---
Mentioned in this article:
---
---
Share your thoughts and opinions with the author or other readers.
Stephen Winks said:
August 9, 2012 — 4:11 PM UTC
I know Dick Smith, first hand, very well. This is not conjecture for me.
What he has done with the CapGroup is nothing short of amazing and should be a model for the industry in how to safely and routinely provide an extremely high level of counsel, going far beyond what is possible in a brokerage format. Dick is a true advisor acting in a fiduciary capacity, not a broker, and has achieved the impossible objective of scale for RIAs. This is because Dick is a far more informed and discerning user/buyer of expert advisory services than a lay broker who is not worried about building an advisory service infrastructure because they are selling advice products as an IAR. Dick is making advice safe, scalable, easy to execute and manage as a high margin business at the advisor level at a cost cheaper than a packaged product—not possible in a brokerage format.
Importantly, if your reference point is commission brokerage, others than commented here would be entitled to their views for brokers, but if you are an advisor who is concerned about continuously enhancing the level of expert counsel you provide, achieving scale and creating attractive margins at the advisor level, Dick Smith doen't just win the arguement but does so in a compelling way for the client and the advisor. He has a compelling competitive advantage to those just flipping retail mutual funds—he is an advisor.
While Wall Street is quick to compromise the best interests of the investing public—it is the Dick Smith's of the world who move the industry forward professional standing in ways not possible in a brokerage format.
The industry desperately needs market leadership which is in short supply that Dick Smith demonstrates in spades. If you can't beat em, join em.
SCW
---
---