News, Vision & Voice for the Advisory Community
The city's sheer wealth and jungle-like powers of regeneration alone mean that it can stomp San Francisco
August 8, 2012 — 4:02 AM UTC by Dina Hampton
New Yorkers have always possessed a, shall we say, robust sense of self-worth when it comes to our city in relation to the rest of the country — especially when it comes to finance. So it was with a keen sense of skepticism that I read RIABiz editor-in-chief Brooke Southall's article making the case for San Francisco as the epicenter of the fast-rising RIA business.
In crafting a rebuttal, I reached out to some of the major players in the New York RIA scene, confident that they would make quick work of Brooke's claim of Bay Area dominance.
But instead of a rousing chorus of "fuhgeddaboudits," I encountered a very un-New York-like sense of ambivalence.
Too soon to say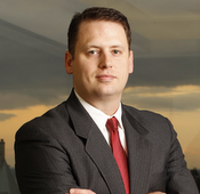 Shirl Penney: In five years we'll
know where the power base lies.

"I'm biased, after all, the leading platform [for RIAs] is in New York," Shirl Penney, chief executive of Dynasty Financial Partners LLC, says with a laugh and an appropriate sense of New York moxie. See: The top 10 people to watch in the RIA business in 2012, Part 2.
"Wall Street is going to be a big part of the RIA movement for products, and New York is still the home of the big brands," Penney says. He also points out that some of the biggest RIAs are in the greater New York area, not to mention two of the four major RIA custodians.
Still, Penney says, the decentralization of young RIA industry means that it's too soon to say which city will emerge as its geographical epicenter.
"The independent movement is all over the country. It's a global phenomenon. Boutique wealth firms and multifamily firms have played well in Boston and Seattle and in pockets where there is no major brand. There are lots of new players. It's impossible to predict [which city dominates]. In five years we'll know where the power base lies."
Losing the title
An even worse blow to my pro-New York brief came when I spoke to Brian Hamburger, head of New Jersey-based regulatory compliance consulting firm MarketCounsel Inc.. He says flat out that "there are good arguments for San Francisco being an early capital of RIA business." See: The top 10 people to watch in the RIA business in 2012, Part 1.
Hamburger attributes this perceived Left Coast lead to "the level of innovation and technology and openness to new concepts that is prevalent."
He adds, "So much of the flight to independence is not attributable to bad behavior on wirehouses. It's due to technology and the scalability [the technology allows RIAs to have]."
Having said that, Hamburger rallies to his home team.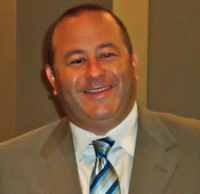 Brian Hamburger: It's taken folks here
longer to warm up to the
fact that they can have a
business without a legacy firm.
"Fear not New Yorkers, [the area is] coming back with a vengeance. Take a look at sheer numbers of professionals in New York City — it makes other areas pale. It's taken folks here longer to warm up to the fact that they can have a business without a legacy firm. Once a tipping point is reached, the balance of power will come back to New York City."
Breakaway-broker infusion
I would argue that the fact that the country's biggest RIAs are already in New York — and growing bigger by the month — suggests that the power is already here.
BBR Partners LLC is a prime example: a $6 billion RIA that caters to the high end of ultrahigh-net-worth investors. See: An $18-billion RIA tacks on a $24-billion U.S. Trust cast-off as the grab for UHNW magnets continues. Granted, last fall the firm established a San Francisco office helmed by Ryan McDermott, a former vice president in the private-wealth-advisory division of Goldman Sachs Group Inc.
Constellation Wealth Advisors LLC, a $5 billion New York-based RIA, launched a sports-focused business in September in order to attract more high-net-worth clients. In doing so, CEO Paul Tramontano has leveraged the Rolodex of Seth Abraham, former president of HBO Sports at Time Warner and former chief executive of Time Warner Sports, who has agreed to introduce Constellation advisors to elite tennis players, boxers and baseball players he has known over the years. See: How a $5-billion RIA is using a client's legendary Rolodex to build a sports practice. But the company also has a big-time Bay area presence. See: Constellation Wealth Advisors nabs a major rainmaker.
Mega-RIA Evercore Wealth Management LLP made its latest score in May when the $3.5 billion New York-based firm brought on as a managing director and portfolio manager Jonathan Bergner, who had led a team of U.S. Trust portfolio managers responsible for the assets of high-net-worth individuals and family foundations. See: After a quick climb to $3.5 billion of AUM, Evercore solidifies service by drawing water — again — from US Trust talent well.
Alexandra & James grew to nearly $1 billion of assets under advisement since its founding six years ago and now it's seeking ways to handle that growth without adding significantly to overhead. Under CEO Alexandra Lebenthal, the firm specializes in life transition advisory services, investment management and personal CFO services for private clients and it is a unit of Alexandra & James LLC, which owns a larger investment firm that manages and trades equities and municipal bonds for institutions. See: Dynasty Financial and Black Diamond combine to pick off a big family office helmed by women.
Many flavors of independence
It goes without saying most RIA firms were weaned at the you-know-what of the New York and Wall Street sow. BBR folks came from Goldman, Constellation's from Citi and Evercore mostly from U.S. Trust as three examples. New York, to be sure, is a bit of a jungle and one way jungles succeed is by the law of the jungle. In New York, we know how to devour our own without attacks of nostalgia and sentimentality. We also know how to do it with a precision, alacrity and overwhelm that defines a New York minute. one way that is taking shape in New York is with firms that are virtual factories for converting brokerage practices into killer RIAs, virtually overnight.
Call them aggregators, consolidators or even roll-ups, they are providing a way for RIAs to achieve scale as the industry matures. See: This generation of advisor aggregators puts the roll-up ghosts to bed, for now.
Dynasty Financial Partners is a take-your-corner-office-with-you wealth management provider that aims to provide full-service support for top-of-the-line RIA teams culled from wirehouses, as well as providing sophisticated business advice to their owners. Most recently, Dynasty landed MSSB defector Larry King who started his own RIA in Saratoga Springs, N.Y. bringing an estimated $1.2 billion with him. It is also madly repurposing Wall Street talent toward the RIA cause. See: Dynasty Financial Partners launches a branding and marketing subsidiary peopled by ex-Citi execs.
With nearly $50 billion in assets under advisement, Focus Financial Partners LLC recently announced that it had closed a $220 million revolving credit facility. Under CEO Rudy Adolf, Focus plans to use the capital to make acquisitions — with wirehouse teams particularly in mind. See: Focus Financial gains access to 'huge money' — $320 million in credit.
Under the leadership of Philip Palaveev, Fusion Advisor Network, has become a $50 million- revenue franchise network of independent advisors that provides business management and collective bargaining services to its members. Fusion has been growing quickly, and now represents 118 firms with 248 advisors, and its advisors oversee $11.2 billion in assets, including $3.2 billion in assets under management and $8 billion under advisement. And of course, it was recently acquired by Manhattan-based National Financial Partners Corp. See: National Financial Partners buys longtime partner Fusion signaling a shift away from the 'roll-up' model. And NFP itself, once on the road to mighty, appears to be regaining its feet. (Brooke Southall is working on an article on this subject).
In custody
Although New Yorkers tend to cast a supercilious eye on their neighboring state across the Hudson, New Jersey has bragging rights when it comes to claiming to be the headquarters two of the four major RIA custodians: Pershing Advisor Solutions LLC and TD Ameritrade Institutional See: Tom Nally to take the reins of TD Ameritrade's RIA business from Tom Bradley.
As for the other two big custodians, although, as Brooke notes in his article, Schwab Advisor Services is a cornerstone of the Bay Area RIA business, the discount giant also has a huge presence in the New York area as does Boston-based Fidelity See: Former Fidelity rainmaker lands at Schwab after both big custodians reshuffle their East Coast staffing.
Money central
Many of the private-equity dollars that have funded RIA-industry firms are based in what is still the money capital of the world. See: RIABiz goes to New York in search of RIA life in the land of investment banking giants. Such P-E firms include Bluff Point Associates Corp.), Sciens Capital Partners LP. .
Last summer, New York-based private-equity giant Warburg Pincus LLC bought a controlling interest in The Mutual Fund Store, the nation's third-largest RIA. See: How Warburg Pincus plans to grow The Mutual Fund Store several-fold. HighTower Advisors LLC is backed largely by New York money. Much of the $100 million raised by HighTower is coming from Asset Management Finance of New York, in which Credit Suisse is a significant investor.
Higher tech
San Francisco's Bay Area currently has the edge in RIA technology. But that could change quickly if one of the New York-based wirehouses develops RIA servicing capabilities to create "halfway houses" to keep their brokers who want to go independent on board. See: 8 notable takeaways from the spring 2012 Tiburon CEO Summit.
And tech firms as HiddenLevers and Private Client Resources LLC (based in Wilton, Conn., in the New York tri-state penumbra) are steadily gaining a higher profile. See: Private Client Resources is a software darling of private banks but can it conquer RIAs?)
Intellectual capital
The intellectual vigor that has always been associated with New York expresses itself in the financial trade publications that are — with one notable exception — based here. They include: Financial Planning, "InvestmentNews": http://www.riabiz.com/a/697001/investmentnews-shows-it-means-business-in-the-consulting-business, REP (nee Registered Rep.), Institutional Investor and Investment Advisor.
Granted, these publications focus more on the B-D and IBD end of the industry. But as the fee-based model gains ascendance, so does the coverage receives. It's also worth noting that RIABiz draws its editing talent from New York, including yours truly, and its technical overseer, Nevin Freeman, now splits his time between Manhattan and Mill Valley.
The X factor
New York exerts an energy field that continues to draw the smartest, the most ambitious and the most innovative. As much as it's about the financial bottom line, the city really runs on the ideas that it generates and then brings to fruition. The RIA business is a prime example of an extremely good idea. See: What is the value proposition of a financial advisor — and how is a budding RIA culture upping the ante?. The exodus of wirehouse talent to the fee-only model that started as a sideways trickle is poised to turn into a geyser. That, in itself, is the best argument for New York as the present and future hub of the RIA world.
---
Mentioned in this article:
MarketCounsel
Regulatory Attorney, Consulting Firm, Specialized Breakaway Service
Top Executive: Brian Hamburger
---
---
Share your thoughts and opinions with the author or other readers.
Maria Marsala said:
August 9, 2012 — 11:27 PM UTC
I'll place my bet on the my home team — NY :)
---
---