Rep. Spencer Bachus fired off a WSJ Op-Ed pushing for his bill two weeks after he had tabled it -- leaving advisors gobsmacked.
Brooke's Note: We can't make this stuff up. Rep. Bachus is using The Wall Street Journal to introduce a bill to which he seemingly just bid farewell. FINRA fails to gain mention in the piece though its whole point is to promote it. We were left to wonder whether The Wall Street Journal, on a slow summer day, pulled this piece out of an old bin because only then would it make sense. The WSJ no-commented and the House Financial Services Committee says that a mention of Maxine Waters' bill proves the article is current — but the bill isn't mentioned, at least by name. Kelly does a great job here of bringing these issues to light.
Less than two weeks after Rep. Spencer Bachus (R.-Ala.) opted to table a controversial bill that would create a self-regulatory agency under FINRA to oversee independent advisors, the congressman has jumped back into the fray with a fiery Op-Ed today in The Wall Street Journal.
Citing the cases of Bernie Madoff and two alleged fraudsters, the Op-Ed argues that the only way to prevent such scams is to take the task of oversight away from the SEC and put it in the hands of a self-regulatory agency.
It is written?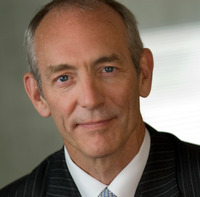 David Tittsworth: I wish I could
tell you what's going on.
Now, those same advisors who pressed for the tabling of the bill are so mystified by the timing of The Wall Street Journal piece that they're questioning if it wasn't written weeks or even months ago. Otherwise, say both Brian Hamburger, founder of MarketCounsel Inc., and David Tittsworth, executive director of the Investment Adviser Association, running an Op-Ed arguing for the FINRA alternative after that option has been shelved — without even mentioning FINRA — makes no sense. See: Avoiding FINRA oversight may depend on talking sense to an options-trading House Republican.
"I wish I could tell you what's going on," says Tittsworth.
'Completely not true'
The primary reason advisors believe that the Op-Ed may have been written months ago is because it references the introduction of Bachus' Investment Adviser Oversight Act of 2012, which was originally introduced in mid-April. Bachus writes in the Op-Ed, "Rep. Carolyn McCarthy (D.-NY) and I have introduced the Investment Adviser Oversight Act to increase the frequency of examinations for retail investment advisers."
That notion is "completely not true," says Marisol Garibay, the communications director for the Financial Services Committee, of which Bachus is currently chairman.
In fact, says Garibay, the Op-Ed directly references the bill submitted by Rep. Maxine Waters (D.-Calif.) on July 25. Waters introduced the Investment Adviser Examination Improvement Act, which authorizes the SEC to charge RIAs user fees to help fund its examinations of them. Later that afternoon Bachus pulled his bill from consideration.
Garibay says the Op-Ed references Waters' bill with the line: "Opponents recently offered the proposal that investment advisers be required to pay a fee to the SEC that would be used to increase the number of exams." Bachus goes on in the Op-Ed to argue that her proposal won't work because the SEC has said increased funding still wouldn't allow it to increase the number of advisor exams.
The Wall Street Journal declined to comment on when Bachus' piece was originally written.
Hens watching the henhouse
The Op-Ed's chief argument is that financial advisors are able to perpetrate fraud because of a current lack of oversight and specifically calls out Bernie Madoff, Mark Spangler and Matthew Hutcheson as examples of worst-case scenarios. See: What to make of a fiduciary flag-bearer's alleged misappropriation of $5 million from clients — and his denial of the charges.
It goes on to argue that, since the SEC is incapable of sufficiently handling that oversight, the task of conducting advisor exams should be given to a self-regulatory organization. But, Bachus writes, advisors are trying to stop this from happening, because they don't want to be regulated properly.
Clearly, says Hamburger, this argument is not aimed at people who have been involved in the oversight debate all along, but is intended instead to appeal to mainstream investors.
"I don't understand how such a bright man can paint the thing with such broad strokes," says Hamburger.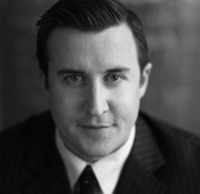 Jason Lahita: RIAs should seize this
opportunity to leap in with both
feet.
'The Op-Ed card'
But rallying public support with those broad strokes may be exactly Bachus' goal.
Bachus has said in the past that he wouldn't move forward with his proposal unless it had consensus support. While advisors have assumed this meant the FINRA-SRO plan was dead, as it lacked that support, publishing an Op-Ed meant to inflame the average investor could build public awareness and push his plan back onto the table.
"I don't think you play an Op-Ed card like this one, so highly visible in a mainstream national business publication, unless you think you have an advantage — that would be silly, a waste of valuable PR ammo. So this fight is far from over. It may just be beginning.," says Jason Lahita, head of office at Cognito PR Los Angeles.
"The issue is now being taken from the trades out into the general forum, and Bachus is betting that he can influence public sentiment."
Tittsworth, whose understanding was that the Bachus-backed bill was off the table unless it had consensus support, says he may have to reasses the situation. "Maybe the Op-Ed piece signals that what I heard is just wrong," he says.
What the fight's about
Both sides have gone back and forth over costs and benefits. In December, in a study funded by a consortium of advisor advocacy groups, Boston Consulting Group projected that the cost of a FINRA-supervised SRO would be double that of simply enhancing the funding and functions of the SEC. See: Creating an SRO would cost 100% more than SEC exam program, study shows.
FINRA wasted no time tearing into that analysis, complaining that the authors of the study never reached out to FINRA as they were compiling their findings. See: FINRA attacks Boston Consulting Group over SRO study.
We'd rather pay
Given the choice between being regulated by an SRO and paying fees directly to the SEC to fund increased oversight and exams, RIAs lean towards the latter option. In the original BCG report, 58% of responding advisors said they preferred enhanced SEC oversight to a FINRA SRO for investment advisors, even if it cost twice as much.
Waters' bill, which would raise advisor fees to fund the SEC exams, appeared to offer that solution, with a few compromises.
Although the bill is flawed, says Hamburger, it looks a lot better than the Bachus alternative. "It's not great, but it could be worse," he says.
FINRA unmentioned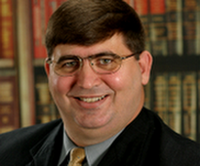 Ron Rhoades: Rep. Bachus' op-ed omitted
to say [that the solution would]
would be FINRA.
These are all arguments that RIA advocates thought they had already hashed out with Rep. Bachus. See: Bernie Clark and Skip Schweiss head to Washington next week to fight on behalf of RIAs in Bachus bill showdown.
"Rep. Bachus' proposed solution — which his Op-Ed omitted to say would be FINRA — would effectively put an organization composed of member broker-dealer firms in charge of their ever-growing competition, the independent investment advisory firms who so effectively serve the consumers of Main Street," argues Ron Rhoades, chairman of the National Association of Personal Financial Advisors. See: Why FINRA's power grab for RIAs needs to be stopped to avert the death of the profession, Part 1.
The Madoff hyperbole
There were a number of problems advisors found with the Op-Ed — the most immediate being the inflammatory — but incorrect — use of Madoff as an example.
"The Madoff reference gets under my skin," says Tittsworth.
"His assertion that Madoff and other fraud examples happened because of a lack of oversight of investment advisors is not correct," says Charles Goldman, co-founder of Advizent.
"The Madoff [affair] and many of the other examples of major fraud occurred even though many of those firms were regulated as brokers, investment advisors and even banks, by numerous regulators and SROs," he says.
Goldman argues that the entire premise of the Op-Ed — that since there was fraud under the SEC, an SRO will stop fraud — is faulty. He points out that the examples Bachus uses — Madoff, Spangler, Hutcheson — were not all regulated under the SEC. Madoff, in fact, was regulated under FINRA — the same organization that would presumably run an SRO.
"For me, the logic is missing there," he says.
Once more into the breach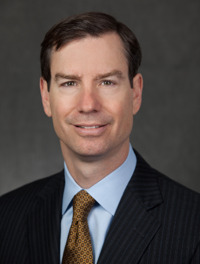 Charles Goldman: The logic is missing.

The dozens of reader comments that appeared in The Wall Street Journal in reaction to the Op-Ed show that advisors agree with Goldman,Tittsworth and Hamburger. And, those advisors are ready to go to battle over misperceptions about their profession.
"Mr. Bachus, as a fee-only advisor with no affiliation to a broker-dealer and no custody of client assets, I find your comparison of advisors to Bernie Madoff to be nothing less than offensive and ignorant. We embrace oversight and we embrace our fiduciary duty to hold clients' interests above our own. We do not embrace conflicts of interest [FINRA]. We would rather be regulated by an unbiased party [the SEC] that has no dog in the hunt," wrote one RIA, Kevin Ellis.
If the battle over FINRA versus SEC oversight is being taken to the streets, then Hamburger and Lahita say Bachus isn't the only one who can hurl a salvo. Advisors should use the public awareness as an opportunity to explain the differences between RIAs and broker-dealers, explain that they're not Bernie Madoff, and explain how fiduciary standards work.
In the Op-Ed, Bachus writes that "average American investors may not fully understand the different titles that investment professionals use."
But, they should, say Lahita and Hamburger.
"In my opinion, RIAs should seize this opportunity to leap in with both feet and educate the public further about who they are and what they do — and most importantly, how they differentiate from the alternatives," says Lahita.
---
Related Moves
February 24, 2021 – 3:31 AM
---
September 16, 2020 – 6:00 PM
---
---
Mentioned in this article:
FiComm Partners
Marketing & Public Relations
Top Executive: Megan Carpenter, CEO
---
---
---
Stephen Winks
How does Bachus miss the point that brokers are neither accountable nor responsible for their recommendations but advisors are ? Isn't it in the investing public's best interest that brokers be held accountable and responsible for their recommendations?
There is misinformation that is easy to clarify being advanced by Bachus, but there seems to be a conscious choice to not understand or mislead
SCW.