The M Resort is a sufficient RIA magnet -- though it shares characteristics with a suburban metroplex
Brooke's Note: Looking over the agenda of the MarketCounsel conference that runs Sept. 12-14, I realized I had a minor problem — too many good speakers, including panelists, to cover. Even at the best events, you're lucky to get one or two quality, speak-your-mind, break-a-few-eggs-to make-omelettes industry voices — and the rest, frankly, have a filler feel. This event has, depending on how you count, about 17 omelette chefs. Ocean's Eleven style, they know how to razz each other, work together, get the job done in a short stint in Vegas and then beat it out of town with the winnings. How did Brian Hamburger and his team pull this together? It not the big pay or the snazziest of hotels he offers. Rather, Hamburger seems to utilize a coach's sense of how to build an RIA team combined with a fraternity president's sense of how to throw a party.
The MarketCounsel Member Summit 2012 has been a solid event for a few years but it looks to be hitting on all cylinders as it prepares to host more than 200 people in Henderson, Nev. starting Sept. 12. Five years ago the event was simply a place for the compliance-seeking clients of MarketCounsel to meet up and share thoughts. Now it's growing in popularity and is still taking on late registrants.
The quality of this year's speakers is a direct reflection of founder Brian Hamburger's frustration with the usual conference bill of fare. He attends lots of industry conferences — about six per year, which is down form a much higher number in the past — and questions whether a couple of inspirational speakers and one or two industry people mixed in with a bunch of "glossy pitches" is really worth advisors' time. The missing ingredient, Hamburger says, seems to be thought-provoking industry conversations.
Roll-up and face off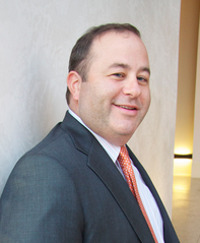 Brian Hamburger: We wanted to get
fast out of the gate with
Joe Duran and Charles Goldman and
not let up.
If you really want to get a sense of how the RIA business is meeting the needs of the consumer, Joe Duran and Charles Goldman, both of whom are making outsized bets on the RIA business becoming big business, will discuss brand and marketing in the frontal lobe.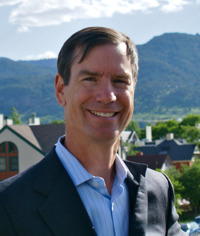 Charles Goldman has a new firm
to sell but he's expected to
deliver a speech of greater scope.

Hamburger says he's is giving each of these three speakers their own segment so that people can understand that "roll-up" is not an apt term because the business models of the different players are so vastly different. "They're not even close to being the same." But to allow the audience to really get a grip on these highly hyped platforms, Hamburger is giving the RIA audience lots of extra time to grill the CEOs. "It's the steel cage match. Nobody gets away without answering questions." Guaranteed entertainment and insights at this session.
In the mood for some high-level technology thoughts? Neesha Hathi of Schwab and Spenser Segal of ActiFi, Inc. are not likely to disappoint. Segal has his fingers in many software pies and Hathi has the biggest apple pie in the business to bake properly.
One of the more articulate and authoritative voices on practice management in the RIA business is Laura Kogen. She'll talk about actually making change happen. See: Fidelity lures a 'game-changing' West Coast practice-management star.

Joe Duran is back by popular
demand after hitting it out of
the park two years ago.
The hybrid twist
David DeVoe and Dave Selig are key figures in RIA M&A. They'll both host sessions. See: David DeVoe, Schwab's RIA M&A chief, leaves to start his own shop.
Andrew Fotopolos knows RIA E&O. He wrote an article called: Why you may not be covered adequately against lawsuits
Want custody with a hybrid or trust-services twist? Ron Ferguson of National Advisors Trust, Derek Bruton of LPL and Peter Purcell of PKS will make cases for why Schwab, Fidelity and TD Ameritrade aren't for everyone.
You, too, can be a columnist
If you want thoughts from the inorganic growth guys, John Furey, John Burns, Ron Carson, Matt Cooper and Neal Simon will be on a panel. They're all good. Carson is a headliner.
And if you're looking for regulatory fireworks, David Tittsworth and David Barry will be on a panel together with a Nevada state securities regulator.
I will be there for RIABiz, but not speaking, just frantically taking notes, and taking pictures. Want to be an RIA columnist for a day? I can use the help.
If giving reporters too much to do was the objective, job well done.
---
---
Mentioned in this article:
---
---
---