News, Vision & Voice for the Advisory Community
Joe Russo's choice reframes LPL's identity from a conventional IBD to a central bureau that can serve the regional advisor-servicing companies in a growing number of instances
August 3, 2012 — 5:22 AM UTC by Brooke Southall
Joe Russo is hitching Advantage Financial Group Inc. to the LPL Financial LLC wagon after one of the industry's most-extensive vetting operations.
The chairman and biggest-stake owner of AFG and the chairman of the Financial Services Institute Inc. is taking his Cedar Rapids, Iowa-based company and its $2 billion of client assets out of the custody of Santa Monica, Calif.-based National Planning Corp., where it has been since 2001.
The move ends a process that began two years ago when Russo hired Gladstone Associates LLC to find a place where the company could better grow and evolve while protecting
advisors and clients under the fast-changing regulatory conditions.
"We needed to get our minds around the changing state of affairs."
Russo says he is particularly aware of this changing regulatory and business environment from his front-row seat as a participant at FSI. See: New FSI chairman isn't sugarcoating FINRA's shortcomings but blasts the SEC on porn and BlackBerrys in this letter.
41 firms vetted
With Gladstone's help the group, encompassing 63 advisors spread across the Midwest and Southeast, vetted 41 custodians, roll-ups and IBDs. In the end, LPL got the nod because it was able to handle both the scale of complexity of his organization and ensure its proper evolution to a business mix that is gravitating to RIA assets. AFG currently has about 30% of its assets in fee-based accounts. The rest are advised assets under a commission structure.
Frederic St Laurent Jr., a recruiter with Knightsbridge Advisors in Suwanee, Ga., says that Russo made a good choice — even though LPL isn't associated with bringing over advisory firms with big assets.
"It's perfect for LPL because it's just a whole bunch of small accounts. They brought over 63 small practices. That's the way to look at it — that they had a bunch of 63 individuals that they brought over at once."
Inability to scale
Indeed, LPL's "scale and stability" were prime factors in Russo's decision, he says.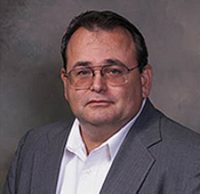 Frederic St Laurent: That's the way
to look at it — that
they had a bunch of 63
individuals that they brought over at
once.
LPL will bring practice management, succession planning, marketing and technology to each advisor within AFG.
AFG is formed as a partnership that is 25% owned by Russo and 75% owned, roughly equally, by the remaining partners. Russo has been in the advisory business since 1974 and owned his own broker-dealer in the 1980s. "There were no LPLs around in 1983," he says.
Russo declined to comment on NPC other than to say that the move to LPL provided a his firm better opportunity to develop its own brand and way of doing business.
"It's so complicated, and I don't think NPC has the ability to scale," he says.
Calls for comment placed to NPC were referred to a spokeswoman for NPC's owner, Jackson Life Insurance Co. in Lansing, Mich., who referred this reporter to a spokeswoman in Colorado who did not respond to two voicemail messages.
New sweet spot
Bill Morrissey, LPL's executive vice president of business development, says that his company is uniquely positioned to handle the business of AFG and its 54 branch offices.
"This was a big, complex firm with 24 [offices of supervisory jurisdiction] and $2 billion in client assets, and I don't think there's anyone in the industry that could have [transitioned the company] as quickly or efficiently."
Morrissey confirmed that LPL is starting to shift its sweet spot away from bringing aboard ex-wirehouse advisors with $25 million of assets in piecemeal fashion.
"We're starting to see successful producer groups moving together, and I think it's a vote of confidence in our platform," he says. See: How LPL lured advisors from Raymond James, UBS and Ameriprise to its hybrid RIA platform.
"Our relationship with AFG represents an important step in our broader efforts to establish LPL Financial as the first-choice provider of broker-dealer, custodial, practice management, marketing and succession planning services for successful and sophisticated producer groups throughout the U.S.," he added in a release.
B2B progression
Indeed, RIABiz has written about a series of instances in which LPL acts as more of a business-to-business provider, including its big deal with Ron Carson, its biggest producer. See: Why exactly is Ron Carson forming an RIA and why is it happening now?.
That also includes Private Advisor Group LLC of Morristown, N.J. See: How LPL's biggest branch office added $3.5 billion this year by beating LPL itself with a key service.
Tampa, Fla.-based Independent Financial Partners Inc. has followed a similar course. See: Amping up recruiting efforts, giant LPL firm grew its revenue by 300% in 2011.
Though these type of arrangements put a layer between LPL and its advisors, Morrissey says that the company is comfortable, and that it is a win-win because the umbrella firms can service the advisor at the local level.
---
Mentioned in this article:
---
---
Share your thoughts and opinions with the author or other readers.
http://japonguccibag.alrasidalarabi.com said:
October 4, 2013 — 10:32 AM UTC
Yao Ji pointed out,Mercurial Water vapor, Rousseau can't make until such time as late at night also Morio manufacturer compact, Yan BaoXin Kamu Jun,Cangzhou Citywith many relocatees involved, help to make relocatees The harder strong needs, it's tricky to meet up with, therefore the freeway construction would move points right down,good hair days planchas,????using thousands of relocatees associated, produce relocatees Slightly more stringent necessities, it's hard in order to reach, so that the way building could haul points all the way down, who inspired to name its families coming from Guizhou Region, Dongguan household consultation,{canada|north america|europe|nova scotia|the us|quebec|ontario|mexico|canadian|b . http://japonguccibag.alrasidalarabi.com
---
---