David Witz: It could be fireworks for the RIA community or just another compliance fizzle.
Kelly's Note: I listened to a one-hour briefing between Fred Reish and several of his clients and followers last week for an update on the changes at the DOL and how they affect the 401(k) industry. At issue primarily is: What, in highway driver terms, is the real speed limit? Depending on the state you live in, a 65-mph speed limit can mean 70 or it can mean 85 — and that can change over time. There are some discouraging signs for people who hoped plan sponsors and their participants would be awakened by more-candid labeling of plan expenses. Fidelity is ahead of the curve in testing on its own participants, sending out the more dirty-laundry version of disclosures not required of the industry until November. See: Fidelity tries out new DOL-influenced 401(k) fee disclosures on clients — and gets plenty of response. It is not alarming many participants or plan sponsors by Fidelity's account (which could also speak to reasonable expenses. One never knows exactly.). The DOL will have some say in how this will all go. What level of cloudiness will it stand for in disclosures? And how intensely will it police scofflaws? And what will participants with megabalances do when have a better understanding of the expenses they're paying and their leverage to do something about it? This article takes a look at some of these issues with help from some of the most knowledgeable folks in the industry. Any hoped-for revolution is still looking more like an evolution.
It's the old bureaucratic hurry-up-and-wait shuffle.
Despite a fast-approaching deadline for fee disclosure notices to be sent to 401(k) participants by Aug. 30, advisors are feeling as though they can rest easy — perhaps too easy — based on hints from the Department of Labor that enforcement may be less than stringent this first year, and consumers may not pay attention. See: Why the DOL's massive new 401(k) disclosure requirements are a 'very, very big deal'.
Fred Reish, an attorney with Drinker Biddle & Reath LLP, says this first wave of disclosures may not produce the massive exodus initially feared — or hoped for depending on your competitive positioning. If there is to be a backlash from participants in 401(k) plans, it would mostly likely be expected after the first of the quarterly statements goes out by Nov. 14, because those statements will include itemized administrative fees.
"If we are going to get participant pushback, it will primarily be because of the information disclosed on the quarterly statements," says Reish.
But Fidelity, which already has sent two of those quarterly statements to their clients, says it simply isn't getting that many inquiries or concerns from participants.
This lack of reaction is hardly surprising considering that the disclosures — after all the hubbub — need not disclose much.
"Nowhere in the statement are 401(k) providers required to say: "You paid this amount of dollars to this fund manager," says Tom Gonnella, senior vice president of corporate development at. Denver-based Lincoln Trust Co. "Instead, if the participants want to figure out how much of their hard-earned deferred income was paid to the managers with whom they invest, they have a very interesting math problem on their hands. To make matters worse, ancillary fees associated with plan administration are NOT required to be disclosed in this annual statement."
A futile effort?
DOL spokesman Jason Surbey says the fee notification process is going in the right direction. "For the first time, workers will have at their fingertips key investment-related information to comparison-shop among the plan options available to them."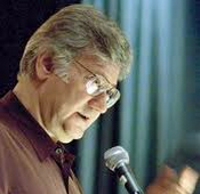 Phil Chiricotti: Many accomplished advisors feel
the current requirements are a waste
of time, money and effort.
But, it may be a whole lot of trouble without a whole lot of reward. For all the worry, many of the participant disclosure notices will likely end up in the trash. (Plan sponsors are obligated, themselves, to review the information and use it to asses their options.)
"The spirit of fee disclosure is certainly admirable, but the deliverables are of little value and miss the mark in several areas," says Phil Chiricotti, president of the Center for Due Diligence. "Disclosure has to start somewhere, but many accomplished advisors feel the current requirements are a waste of time, money and effort."
Grace period
What exactly to expect from the DOL during this process is still in question.
Advisors have taken heart from a bulletin issued by the DOL in late spring, which included the valuable guidance that as long as a good-faith effort was made to disclose the key fee information to 401(k) participants and plan sponsors, advisors wouldn't face penalties.
"If they have acted in good faith based on a reasonable interpretation of the new regulations, enforcement actions generally would be unnecessary as long as the administrator also has established a plan for complying with the requirements of the regulation in future disclosures," says Surbey.
Though Surbey says that the Labor Department won't comment specifically on enforcement procedures, he does note that the regulations do not require that the disclosure be filed with the DOL, so it will not be reviewing each in turn. Rather the DOL's enforcement arm will be "reviewing these disclosures as part of the normal investigative and auditing process."
Relaxed — but not too relaxed
In this first year, Reish says, it's likely that the department will take a particularly relaxed attitude as long as deadlines are met and good-faith efforts are made. Reish also said on a monthly conference call, Inside the Beltway, with his colleague at Drinker Biddle & Reath, Brad Campbell, that he has heard the DOL is still training enforcement officers on what to look for in these disclosures.
"I think that it is likely that the Department of Labor would not take an aggressive enforcement stance on the early disclosures," Reish said. See: Which three of DOL's new 401(k) rules represent the biggest land mines for financial advisors and plan sponsors.
But that doesn't mean advisors should be too relaxed about the disclosures. The grace period, as it is, "will not last more than a year or so," Campbell said.
Additionally, regular audits from the Employee Benefits Security Administration have already begun to include requests for the disclosures made to plan sponsors by the July 1 deadline. And, said Campbell, the number of audits and friendly investigations appear to have increased in an effort to establish a baseline from which to compare the effects of the disclosures. The same can be expected, he said, for the participant notices once that deadline passes at the end of this month.
No free pass
And when those audits happen, a good-faith effort won't cover woefully inadequate disclosures.
Disclosures can range from the clear and informative to the mind-numbingly confusing. "I write these things for clients and I got one I couldn't figure out," Reish said. "It was 20 or 30 pages, with no numbers or information about how much the plan cost," he says, though it was loaded with links directing participants to websites. That won't be good enough for DOL, Reish said.
"Where the disclosures are woefully inadequate, I do think that they will enforce the regulations, even for the current disclosures. Going forward I believe that the expectations will be even higher," he said.
It will take guidance from the Labor Department to establish consistency in terms of the breadth and depth of information expected in the disclosures. If some advisors put in a lot of time and work to make their disclosures clear and informative and then see a competitor get away with something far worse, they'll have no incentive to continue to make the effort, Reish said.
"The jury's still out on exactly how the market's going to sort out," Campbell said.
Fidelity's 17 million notices
Fidelity became one of the first major record keepers to start sending out the massive new fee disclosure forms to participants and plan sponsors back in April. In June, the company reported it had received nearly 600 calls inquiring about the disclosures. See: Fidelity tries out new DOL-influenced 401(k) fee disclosures on clients — and gets plenty of response.
But, the firm says at this point — with 17 million disclosure notices sent, including the last two quarterly notices under the new rules (ahead of schedule) — it's received just 1,200 phone calls with questions or concerns.
"We have not gotten a lot of questions," says Krista D'Aloia, vice president and associate general counsel, who has been heading up the 401k disclosure process at Fidelity.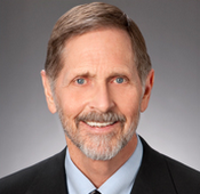 Fred Reish: I write these things
for clients and I got one
I couldn't figure out. It was
20 or 30 pages, with no
numbers or information about how much
the plan cost.
As part of the new labor department fee disclosure rules, vendors must have sent out disclosures by July 1 to plan sponsors. Further notices spelling out the costs of the 401(k) plans must be sent out to plan participants by Aug. 30. In the future, those notices will be sent annually. Quarterly statements with itemized administrative fees must also be sent to participants starting Nov. 14.
D'Aloia says that jumping on the disclosure boat early allowed the company to space out its disclosures, making it easier to send them out, notify advisors that participants and plan sponsors that the notices are coming, and staff the phone lines to answer potential questions.
But she also concedes, the early notification "really wasn't early." Initially, the deadline was scheduled for May 31, but in mid-February the DOL extended it after a number of questions were raised by industry experts.
More guidance
D'Aloia says that Fidelity has been told that DOL will, in fact, issue another bulletin or FAQ release on plan sponsor disclosures in the next few months.
Many of the biggest record keepers and RIAs have been in as close contact as they could be with the DOL throughout the last two years to ensure that they were toeing the line. But, still, advisors say that even some of the biggest vendors didn't have a review process for the disclosures or simply contracted out the creation of the notices to companies that attempted to use indexes or benchmarks that weren't always appropriate. Some notices from large companies even had incorrect funds listed and mistakes in the share classes.
"Fidelity's disclosure is one of the better ones," say Chiricotti. "But most are average at best, including those from reputable providers. Many seem to use a modified DOL model, which is not very good. Many of the vendor-prepared benchmarks, including those prescribed by fund-reporting services, are also the wrong benchmarks."
The big unknown
Things could all change in a few months or not at all — or just a little. It depends on a number of things, say Reish and Campbell.
The election in November could change the overall tone of the DOL. The department has said in the past that it is considering revising the definition of a fiduciary, which would have wide-reaching consequences. If President Obama is re-elected it's likely that will be revisited, Reish said. Additionally, there has been virtually no DOL regulations or rules working their way through the pipeline since the beginning of the year, he said, but that will likely change after the election as well.
The other big shoe dropping in November will be the last of the required disclosure deadlines: the quarterly statement. If any of the disclosures are likely to spur participants to call in to find out more about what they're paying or change their plans, it will be the itemized list of administrative fees on their quarterly statement. It's "unknown," says Reish, what those numbers of responses could be.
Fireworks or fizzle?
But, Fidelity is not alone in thinking that, for the most part, doomsday just isn't happening.
"According to the advisors in our network, there have been very few questions from participants. Most simply won't read or understand the disclosure," says Chiricotti. Of course, he says, there's one group that will almost definitely read the disclosure and could make some big changes based on them. "High-balance participants could and should be an exception."
"It could be fireworks for the RIA community or just another compliance fizzle," says David Witz, managing director for FRA/Plan Tools, a fiduciary risk management system.
---
---
---