Why Bachus' SRO-that-must-not-be-named would prove a tyrant to RIAs
The author says that as a private corporation endowed with governmental powers, FINRA is unsafe at any speed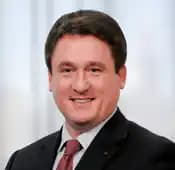 Mark Mensack: Bachus has ignored my own whistle-blower allegations against Morgan Stanley, which relate to what 401(k) expert Edward Siedle describes as fraud that 'makes Madoff look like chicken feed.'
---
Related Moves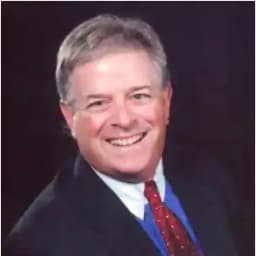 ---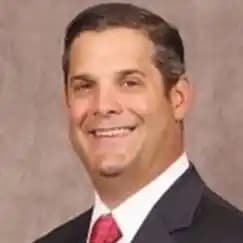 December 29, 2022 at 1:05 AM
---
November 18, 2022 at 2:56 AM
---
---
---
Chris
August 24, 2012 — 4:35 PM
Great column from someone with firsthand experience on what's wrong with FINRA.
FINRA should not be given more power, as HR 4624 would do. FINRA has not demonstrated that it can be trusted with the power it has, let alone given more. It's way past time for congressional investigations of FINRA.
I've been fighting FINRA for nearly four years and have documented it on a blog, www.myfinraclaim.com.
James W. Byrd
August 24, 2012 — 10:05 PM
Thank you Mark for coming forward, and your adversity is felt by many.
Public awareness of ongoing events like these helps more and more people to understand FINRA's dictatorship. Fortunately, if capitalism is allowed to work (that is NOT currently happening) their largest members will eventually die, and they are already starting to eat themselves. One could also "hope" that FINRA's authority would be revoked by congress but I never bet on "hope" and rarely bet on congress.
In the meantime conscious managers who are committed to our capitalist system and civil liberties must persevere and counter FINRA's every attempt, no matter how small, to control our independence. Additionally, everyone – especially those with ample resources – must take pro-active steps to insure our success as America's economic prosperity ultimately depends on unbiased research and advice. Lastly, no one should underestimate FINRA's outright disregard if not distain for other opinions, and their actions to achieve their goals.
Stephen Winks
In recent years I have had the priviledge to get to know Mark Mensack and through Mark and others I have become very familiar with the industry's abusive strategy and tactics in FINRA arbitration proceedings. Unimaginable resources are required on the part of the broker and consumer who have a dispute with FINRA member firms. Often the facts are never in dispute but are simply ignored or by proceedural manuevers are never allowed to be heard by arbitrators. We all have heard these stories and would agree the trust and confidence of the investing public (and that of brokers) in FINRA arbitration proceedings has been lost. There is no impartial adjudication of the facts, no exercise of sound judgement, only findings in support of the industry (which FINRA represents) prevail.
Mark's experience is not unusual. I have a very good friend in his 60's who is a leading figure in advisory services, who has pioneered the use of investment policy and is of unimpeachable character, who has personally gone through this same miscarrage of justice in a FINRA arbitration. He had to file for bankruptcy even when he proved the employees of his former broker/dealer gave false testimony which totally discredited his broker/dealers case. There are leading industry experts in advisory services familiar with this case that can not believe the FINRA arbitration ruling. He had no recourse, 99% of FINRA arbitration appeals fail. Essentially, Attorneys will not take those cases on a contingency requiring massive resources with not prospect of success.
FINRA is a private company which has been given extraordinary powers and as they say power corrupts and absolute power corrupts absolutely.
Given the present FINRA push back on brokers being held to the same consumer protections for retail investors as that afforded to other investors, there is a clear pattern of the industry's insularity to the best interests off the investing public and those that advocate on behalf of their client's best interest.
There is no other explanation other than industry bias. How can so many arbitration findings consistently be found in the industry's best interest, counter to the facts and circumstances. It almost seems the arbitration was decided in the industry's favor before the fact.
This could not be more shameful. Unethical behavior/testimony is allowed, no investigation or discussion of the facts is allowed, no recourse of an appeal. It is a perfect system for the industry to protect its best interests, the consume'sr and the broker's interest are clearly subordinated to the best interest of the brokerage industry—confirming the worst fear of the investing public.
FINRA needs to clean up its act, or a newapproach to regulation that encourages the trust and confidence of the investing public is in order.
SCW.
http://1serial.tv/user/carpinteyrowfa/
The 2nd improvement in iTunes could be the addition of Television set show rentals. Apple's presenting rentals of episodes from the couple of sources, such as Fox, ABC, and a handful of many others. Even so, it will cost you money on this. Truly you might document the Tv demonstrate by by yourself by High definition camcorder, then transfer the recorded video clips, which includes AVCHD, M2TS, MOD, TOD, MTS movies to iPod, iPad apple iphone supported video formats using the aid of MacX Movie Converter Totally free Version.
http://conveyormfg.com/turkeydaygolfs.asp
Naturally a respectable diet which has elevated levels of fibre and workout are a couple of important methods to naturally cleanse your colon. Even so when you possess a full-time, sedentary job, it might be hard to stay away from processed food and also to exercise. So sometimes like this, these colon pores and skin cleansers actually are a real blessing mainly because they immediately take good care of all of your problems.
larry elford in Canada
Thanks for your writing, speaking and advocating on behalf go the public interest Mark. FINRA even stands out as a puppet rigulator (not a spelling mistake) up here, it is so obvious that they are a one sided, industry funded apologist.
I hope you will keep up the public awareness and join me at a couple places where social media is exposing agencies like this as the shams they are. I am found mostly here https://www.facebook.com/groups/albertafraud/ (Systemic Investment Fraud all over North American) and here:
@RecoveredBroker on Twitter
Both are attempts to use social media for social good, because, as you well know,............ "people who profit from the suffering of others are immoral".
Cheers from Canada Mark