Palladiem founders Stephanie Mackara, Joseph Scavetti Jr., David Feldman and CEO Donald Robinson
In less than a year, the four former executives of Lockwood Advisors, who created Palladiem LLC have built their business to half a billion dollars by managing assets primarily for six RIAs.
Malvern, Pa.-based Palladiem announced Monday that it has brought on a sales manager, John A. Lake, another former Lockwood executive. The hire is aimed at helping the company reach $1 billion in assets in the next 12 to 18 months. Palladiem also has the go-ahead to pursue former Lockwood RIAs because a non-compete clause has expired. See: With formerly hot TAMP category hitting a cold patch, Envestnet stays on a roll.
While Palladiem executives declined to give details about the non-compete clause, they say they've built their business primarily from RIAs who they have known for years and who have contacted them in the past year. RIABiz was unable to reach any of the RIAs by Wednesday evening.
Paul Patella, a spokesman for Pershing LLC, which owns Lockwood Advisors, declined to comment for this story. King of Prussia, Pa-based Lockwood offers advisors integrated managed-account solutions designed to help drive product adoption and increase revenue.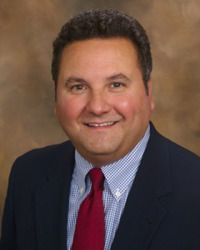 John Lake: I was committed to
Loring Ward and then I had
discussions with Don and Stephanie.
Opening up the gates
Now that Palladiem can reach out freely to its former connections, executives think their growth is poised to skyrocket because many RIAs want to outsource their investment management services to the firm.
"In the past year we stayed away from Lockwood and Pershing clientele," says Stephanie Mackara, chief marketing officer at Palladiem. "We've just recently re-engaged with many of those relationships we had at Lockwood and we've not exhausted our contacts. We needed help prospecting, and that's why we brought on a sales manager."
Only a money-manager
When the executives created Palladiem in October 2011, they didn't want to provide strictly turnkey-asset-management services but rather to focus primarily on money management for RIAs, says chief executive Donald G. Robinson. He says that over the years some advisors he worked with at Lockwood felt as though the company had changed its focus away from RIAs and that's why his firm is committed to RIAs.
"I've had some of these relationships dating back to the 1990s and they are independent RIAs who like our investment focus," he says. "They believe in our investment philosophy and like our process. We've been fortunate to maintain some of these relationships and that's how we've begun building up the business. We're not a TAMP. We don't want to get into the reporting business. We'll help them with that, but it's not our core competency."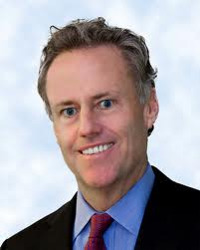 Donald G. Robinson: We don't want
to get into the reporting business.
We'll help them with that but
it's not our core competency.
Palladiem focuses on its global multi-asset class investment strategies and has an emphasis on alternative investments through one unified managed account. The company has six strategies and four are considered core strategies and two — global alternatives and sustainable income — are complementary. The investment minimum for each strategy is $100,000.
Sales muscle
Palladiem executives feel that bringing on Lake will help them attract more RIAs. Lake left Lockwood last spring and joined Loring Ward and was there when his former colleagues formed Palladiem. See: With help from Envestnet and a former Genworth technology whiz, Loring Ward is revamping its TAMP platform.
"I was committed to Loring Ward and then I had discussions with Don and Stephanie, and the more I spoke with them, the more I realized we had this great opportunity, and I am really excited about it."
Alex Potts, president and CEO of Loring Ward, respects Lake's decision. "John's a good guy. He'll do well." he says.
Lake says he believes that many RIAs want to outsource their investment management services. "If advisors are moving to becoming a wealth advisor, they really don't have time to do the investment management," he says.
End of the day
Lake says that many RIAs have been impressed with the team's investment strategies over the years, particularly the alternative investment strategies. In fact, Palladiem recently created a new alternative investment strategy for RIAs after getting demand from them.
In some cases, representatives of the Palladiem will even sit on RIAs' investment committees and monitor and execute the RIA's entire investment management strategy.
The company has also reached out to other partnerships and is on Envestnet Inc. platform as well and they will also contact independent broker dealers.
Still, Robinson maintains it's important that even as the company grows and expands its markets, that the RIAs are always a key audience.
"My focus growing up in the business has always been focused on the RIA model," he says. "I'm really not that conversant to platforms of broker-dealers, but you have to have those conversations because some RIAs do have retail business. At the end of the day, we will do what's right for the RIA."
---
Related Moves
---
---
November 10, 2020 – 2:45 AM
---
---
Mentioned in this article:
---
---
---