Jordan Szekely brings investment banking acument, wealth management experience and relative youth to Evercore.
Evercore Wealth Management LLC has shown again that when it brings aboard talent, it doesn't just make a hire, it snaps a piece of the puzzle into place.
The $3.6-billion RIA hired Jordan Szekely away from Goldman Sachs and plans to utilize him in all the ways that such a brand name might connote. While he was with the investment banking giant (since 2010), he served as a wealth advisor to high-net-worth individuals, families and foundations.
But before coming to Goldman, he did many of the barbarians-at-the-gate activities that are associated with that firm. See: Opinion: How Goldman Sachs exposed its jaw to a massive PR blow from The New York Times' op-ed page. Szekely worked at private-equity firm Veronis Suhler Stevenson from 2006 to 2008 and at TA Associates from 2001 to 2004 sourcing, executing and monitoring private-equity and mezzanine investments. He began his career in 1999 as a mergers-and-acquisitions specialist at Lehman Brothers Holdings Inc.
Szekely also has big-time RIA experience having done a stint at Focus Financial Partners LLC in 2008 doing corporate and business development.
Se habla investment banking
The way that Szekely's broad experience comes into play is that Evercore wants people with investment banking acumen to handle the high-end clients referred over by the investment bank that owns it.
"There's a handoff," says Jeff Maurer, chief executive of Evercore Wealth Management.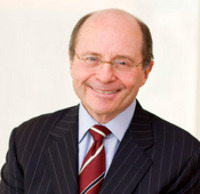 Jeff Maurer: There's a handoff.
Evercore also likes wealth managers who speak investment banking because many of its partners on the investment banking side, Evercore Partners, also become clients of the wealth-management side.
Maurer adds: "Jordan will work closely with our colleagues in New York, Minneapolis and San Francisco to deliver the highest standard of independent advice, service and investment management. His investment background and enthusiasm for our goals-based approach to wealth management make him a valuable addition to our team." See: Evercore feasts on veterans of an elite Wells Fargo wealth management unit.
Maurer also allowed that Szekely (about 35 years old based on LinkedIn extrapolations) is part of a deliberate attempt at the firm to hire more young people. See: In its latest talent grab, Evercore Wealth Management hires a 'young, up-and-coming player'.
Remaking the magic
Maurer originally formed Evercore Wealth Management in 2010 by breaking away a raft of his former close associates at U.S. Trust.
Schwab & Co. sold U.S. Trust to Bank of America Corp. in 2007. After a stint at Lehman, which he left in 2007, Maurer decided to try to recreate the magic that made U.S. Trust so successful before Schwab. acquired it. Part of that effort involves managing money in-house.
Szekely will be based at the New York City headquarters of Evercore Wealth Management, reporting to Wendy Barasch, partner and head of sales and marketing. See: Evercore adds an Alliance Bernstein veteran to build out its advisory team.
He is a graduate of the University of Pennsylvania, where he received a B.A. in economics and psychology, and of the Columbia Business School, where he earned an MBA in finance in the value investing program.
---
---
---