Matt Dillig: Everybody calls the same people but not everyone has the same outcome.
Brooke's Note: I once had a roommate who worked at Credit Suisse and she worked the words "Credit Suisse" into more sentences than anyone would ever care to count. They say people who go to Harvard will find a way to tell you within 15 minutes of meeting you. This was worse. My point is that Credit Suisse — it rolls pleasantly off the tongue — is a pretty cool brand name with an air of Wall Street smarts mixed with a subliminal august glimpse of the snow-covered peaks you presume surround its Zurich headquarters. So when fellows with $1 billion in assets and "Credit Suisse" on their business cards jump to the RIA world, we take notice, perhaps even more than we would for someone leaving a much more desecrated Wall Street brand name.
Without deep-pocketed relatives to tap, Matt Dillig started out at Merrill Lynch in Chicago at age 22 like thousands of other new hires — by reaching out to potential clients through cold calls. See: Hou-Sear team applies Goldman Sachs marketing approach in second year as RIAs.
Where the similarities between Dillig and his peers end is that by age 36, he and his partner Ted Bowen have built a $1 billion practice with just 30 clients.
On Friday, Dillig and Bowen, 47 of The Dillig Bowen Group, took those accumulated assets under management, left Credit Suisse Securities USA LLC in Chicago after nearly five years at the firm and walked them across the street to HighTower Advisors LP. Previously, they'd worked at Merrill Lynch.
Intimate knowledge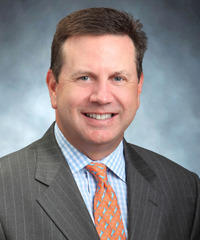 Ted Bowen partnered up with Dillig
nearly five years ago and both
were intent on serving uberwealthy clients.

Dillig and Bowen began working at Credit Suisse nearly five years ago. They made the decision to target uberwealthy clients, many of whom were entrepreneurs and first-generation wealth creators — and many of whom are in the financial services industry.
"When you see these advisors who have hundreds of clients, I just don't think there's any way you can know that many people," Dillig says. "I wanted to intimately know my clients and know what their morals are so I can give them real advice. I talk to them multiple times a week. Having a short list of clients allows us to really get involved in everything in their life."
One-two punch
Dillig's team is the second HighTower team that the Chicago-based firm has landed in the past month; in July, the aggregator brought over 83-year-old Eugene Lerner from Morgan Stanley Smith Barney to set up shop in the northern suburbs. At a glance, Dillig and Lerner wouldn't seem to have much in common, but both are to settle in the northern suburbs and both have unorthodox career paths. See: How HighTower brought an 83-year-old, $600-million breakaway broker back from the wirehouse side.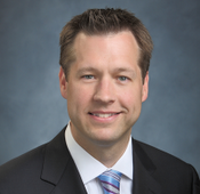 Mike Papedis says the Zurich-based firm's
advisors are facing a number of
cultural problems just like advisors at
the wirehouses.
"We surveyed the landscape of all of the independent options," Dillig says. "We came to the conclusion that with HighTower's national presence this was a powerful partnership where we wanted to be."
His firm has a unique approach. They target clients with significant net worth but offer the client a deal that if they showed faith in his firm — even handing over a small amount of assets, he would shower them with excellent customer service and solid returns.
"Even today, but especially early on, many of our relationships started small," he says. "The size of those same client relationships grew over time in direct correlation to their level of trust and confidence in our team."
Big haul
This is the first time HighTower has nabbed a team for Credit Suisse, which has a leaner division of advisors — about 400 or so — who cater to ultrawealthy clients.
Credit Suisse did not reply to e-mails seeking comment.
Even though Credit Suisse is somewhat smaller than a wirehouse — its global private-banking operation had $865 billion in assets as of last year while the four wirehouse firms each had between $1 trillion and $2 trillion — and doesn't have as many public defections, Mike Papedis, HighTower's managing director of national business development for the firm, says the Zurich-based firm's advisors are facing a number of cultural problems just like advisors at the wirehouses.
"They're all the same shades of miserable that other advisors are in the wirehouse firms," Papedis says. "If you look at what is happening and why they're miserable, it is because the culture is simply gone and they can no longer identify with senior management. This is what our pipeline tells me every week."
Dillig was named one of the Top 1,000 advisors by Barron's in 2011 and 2012 and placed 19th in the Illinois Top 50 Advisor rankings by Barron's in 2012.
Huge win
It's a huge coup for HighTower, says Mindy Diamond, president of Chester, N.J.-based Diamond Consultants.
"It's an extraordinary story," she says. "I don't know the team but for a 36-year-old to have a $1 billion book of business with 30 clients is pretty extraordinary on any level, no matter where he comes from and no matter what his background is."
Lucky or smart?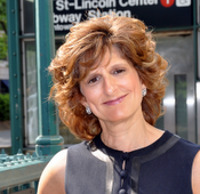 Mindy Diamond: For a 36-year-old to
have a $1 billion book of
business with 30 clients is pretty
extraordinary on any level.
Diamond says that typically the most successful advisors come from affluent families and have connections with affluent friends and relatives, or some advisors without such connections are fortunate enough to land one high-end client.
"They're either lucky or smart enough to land one very high-end client and that client catapults them and ultimately helps them to get other clients," Diamond says.
Diamond points to other successful young advisors who have built giant books of business such as Lori Van Dusen, principal and founder of LVW, which advises $3 billion in assets. See: Dynasty Financial wins the account of Lori Van Dusen's new RIA through Focus Financial.
The hard way
Dillig says there was more hard work than luck involved in his ascent.
He grew up in Milwaukee, where his father was an engineer and he didn't have a network of future clients among family or friends.
"When I started at Merrill in 1998, I started contacting anyone in the Midwest who could be a good client. Everybody calls the same people, but not everyone has the same outcome. It comes down to your integrity level and what you put into it," Dillig says. "It's hard to say what we do that's different. I just know the most important thing you want to establish is trust and confidence and transparency. You have to be able to listen to clients and over time that's been successful for us."
Not much golf
Dillig acknowledges that it's taken him years to get some clients and that, even then, sometimes a new client might only give the firm a small fraction of his or her assets. But over time, that percentage has grown. Right now, Dillig's group is not actively looking to build out the client list, but instead intends to build the business by growing current clients' assets and managing additional assets for current clients.
"Some of our clients have businesses that could become liquid and will give us an opportunity to earn more of their business," Dillig says. "We have very close relationships with all of our families, but there's not a lot of golf and not a lot of entertainment. Our clients have friends they can golf with and they have friends they can go to dinner with. They prefer our team to be working on their behalf."
team approach
Dillig says he feels his team has been fortunate to connect with clients who have been successful and have seen their balance sheets grow dramatically. But he also credits his team.
Advisor clients
""We don't have clients with sizeable concentrated positions. Most of the assets are in diversified portfolios," he says. "Certain clients have more sophistication about the capital markets then we do. We can learn from them. These relationships tend to be partnerships. A lot of times hedge fund managers may be well trained and seasoned in one kind of strategy like leveraged buyouts or credit, but they may benefit from advice in other categories. We really want to provide value for them."
Dillig says that his group doesn't have a minimum for clients but is careful about bringing on new clients. It really wants to keep the client group small.
"We have clients who have $10 million in assets and clients with hundreds of millions. The most important thing is, they'll grow with us," he says.
Bigger platform, more custodians
Dillig says that over the past year, it became clear to his group that they wanted to join an RIA, and that HighTower was the best place to be.
"As our clients got bigger in size, then their needs have gotten more complex and we wanted to have more options on the investment side and more options for custodians," he says. "HighTower has done an incredible amount of work to build this platform, which allows us to focus on the capital markets and less on starting and running a business."
Dillig wanted to give his clients more choices — from the types of investment options to giving them multiple custodian options. He says that he will let clients choose their own custodian, and some may have more than one custodian.
Dillig also says that he may use investments from his former firms – Merrill Lynch or Credit Suisse.
---
Related Moves
August 15, 2019 – 7:58 PM
---
---
January 8, 2019 – 3:09 AM
---
---
Mentioned in this article:
---
---
---
Lisa Shidler
August 22, 2012 — 9:41 PM
Hey Eric and Jon, those were some good points. I spent a lot of time quizzing Matt about the very-same topics. One thing that he really did to grow his business was he targeted the largest clients and agreed to take on just a tiny portion of their assets. But as he proved he value to them, then he convinced them to hand over more assets over time – ultimately growing his book. The trap that he was able to escape was that he's managed to prove his value to the client so that they continued to increase their assets. We hear all of the time about advisors who take on a small portion of a clients' assets but can never get more than that. Here, he was successful in constantly bringing over more assets.
Brooke Southall
August 22, 2012 — 7:13 PM
Eric and Jon,
These are both tough but fair comments. There are reasons we could explain over a beer for the issues identified but in the meantime we're actually working to get a little more information into the article that will fill a gap or two.
many thanks,
Brooke
P.S. Lisa and I both got a good laugh out of the word 'sycophant.' We try not to be sycophants! But we think the word should be used more often. The world is awash in them.
Jon S.
August 22, 2012 — 6:10 PM
I wish there was more about HOW these accounts were acquired. What was the pitch that brought in these thirty HNW clients, how did he entice them to come over. There could have been more meat to this piece than merely fluffing Dillig's ego by a writer who comes across as overly sycophantic.
Eric W.
August 22, 2012 — 5:58 PM
Hmmm, $1 billion in assets? Is this Asset Under Management or is this just one company stock parked in an account at UBS now with Tower that really doesn't generate much revenue? I wish you would report a more standard definition of what assets are. Why not use the RIA definition of AUM so there is an apples to apples comparison. Seems odd he handles $10 million accounts to $billion accounts when the services for those segments are totally different.