News, Vision & Voice for the Advisory Community
Using a newly purchased hybrid IBD-RIA as guinea pig, Innovative Equity Partners aims to make small IBDs a collective force to be reckoned with -- without sacrificing their individual identities
August 22, 2012 — 4:40 AM UTC by Kelly O'Mara
Brooke's Note: This business plan has a note of creativity. It's taking a deep well of all-but-orphaned and antiquated small broker-dealers and offering a way to channel their heretofore ignominious crumbling. Critics are skeptical, perhaps rightly, but they always will be if they're looking at something they haven't really seen before.
A group of industry veterans has banded together to rehydrate the parched independent-broker-dealer segment with a bold plan — but many industry watchers are skeptical as to whether it can succeed.
Tampa, Fla.-based Innovative Equity Partners Inc., a technology provider for broker-dealers, has recently bought a big piece of hybrid IBD/RIA Calton & Associates Inc. and is rebranding it as IEP Financial. It is also rolling out a shared-services tech platform aimed at small and midsize broker-dealers. IEP's goal is to attract 10% to 20% of the marketplace to the platform. Principals of IEP LLC directly or indirectly own 46.93% of Calton & Associates, Inc.
(The buy was made through self-financing, and IEP will eventually own 80% of Calton.)
Gang of six
Of the 4,300 broker-dealers nationwide, nearly 80% are smaller firms. These firms have particularly struggled in recent years to stay profitable and compete without the technology or resources of their larger counterparts. Many have been forced out of business, have had to sell at massively reduced rates to roll-ups or have converted to the increasingly popular fee-only model. See: IBD reps are new wave of breakaways to the RIA channel, say some recruiters and custodians.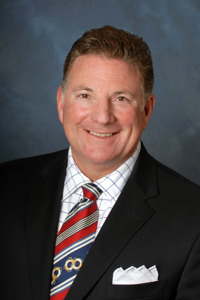 Keith Gregg: We're not acting as
a serial acquirer. We're not trying
to be a roll-up firm first.

It's "no secret," says Keith Gregg, chief executive of IEP and former president and CEO of IBD First Allied Securities, that the broker-dealer industry is struggling. Gregg, who has no love for large aggregators, thinks he and his partners have a solution for the small and midsize broker-dealers. See: Nine things I learned as an RIA infiltrator in an IBD world.
Gregg previously sued First Allied in 2009, filing a claim with FINRA that he was pushed out of the company after raising concerns about illegal kickbacks and marketing to unqualified investors. First Allied denied the charges and sought to file a counterclaim. The suit was settled in 2010. Gregg had no comment on the suit.
Gregg is joined at IEP by John Simmers, former chairman and CEO of the ING Advisors Network; Scott Sherwood, former co-lead and chief operating officer for IBD Investacorp Inc.; Randy Ciccati, former president of ING Wealth Solutions LLC; Ramu Singh, former CEO of Rady Asset Management LLC; and Dwayne Calton, founder and CEO of Calton & Associates. The six are partners in the new venture, which they began to brainstorm about a year ago.
Among them, Gregg says, we knew hundreds of thousands of advisors." and the partners are counting on Rolodex power to get them in the door of the broker-dealers and RIAs.
Aside from its business connections, IEP's main selling point in its announcement it its back-office/shared services platform, iBITS (for investment business intelligent technology solutions), which was tested at Calton.
Proof of life
But Gregg and Simmers say what they have to offer goes beyond technology.
Not only did the partners acquire Calton, but they've been working with the broker-dealer hybrid for the last six months to increase the profitability of the firm as a "proof of concept," says Gregg.
For instance, Simmers says, they were able to negotiate group health insurance for the individual reps at Calton and bring those costs inside the firm instead of having each broker-dealer shoulder them. That saved money and streamlined the process for the reps.
Simmers says they've also been able to negotiate legal and reporting contracts, where traditionally more of the liability has been pushed through to the small advisors. They were able to renegotiate those contracts so that the small firm wasn't carrying as much of the risk and got more benefits. Those contracts will then be offered as part of the shared-services platform and other small firms can sign onto them as well.
It's the type of thing that they hope to be able to do by pooling smaller firms and having enough of a mass that they can negotiate cost-savings.
'Big-boy contracts'
But, right now, all of that is still in the future. While there are no advisors signed on to the platform yet, IEP is in talks with several firms, Gregg says, and onboarding will happen soon. The firm will be ready to make announcements in the next few weeks about big partnerships, he says. "It'll be a big splash," says Gregg.
IEP will specifically target small broker-dealers with between $5 million and $100 million in revenue. But if it can build up a mass of 10% to 20% of the market on its platform, the firm will have some heft against the bigger aggregators and roll-ups, giving it negotiating power.
"We've got big-boy contracts for little firms," says Gregg.
The platform will be rolled out in a soft launch in the fourth quarter and will be available to broker-dealers and RIAs. IEP will serve as a hybrid, arguing that the back-office support RIAs and IBDs need is very similar.
Unrealistic?
Industry analysts, though, are skeptical about a start-up with no track record hitting up to a 20% target in a struggling industry.
"10% to 20% sounds like a huge stretch to me," says Chip Roame, managing principal at Tiburon Strategic Advisors LP.
"It's an unrealistic five-year goal," says Doug Dannemiller, principal at Dannemiller Analytics and Consulting, Inc. Maybe 10% to 20% of the market is feasible, he says, "if they're measuring their target market within 100 miles of their home office."
The issue is that while there's "plenty of room for new firms [like IEP]," says Dannemiller, those firms have to identify a niche and have a targeted and specific strategy to go after that niche in the overcrowded marketplace — particularly if they want advisors or broker-dealers to change how they've always done business.
There are millions of dollars on long-established platforms right now, says Scott Smith, an associate director at Cerulli Associates Inc., and convincing those dollars to change platforms to a start-up they know nothing about will take more than a Rolodex. It'll take a genuinely unique offering, which — right now — IEP doesn't have.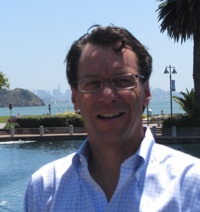 Chip Roame: 10% to 20% sounds
like a huge stretch to me.

Different than LPL
"There's nothing that differentiates it from anything else," says Smith. For example, he argues, LPL has "amazing plumbing," meaning all the internal and back-office processes work well for advisors. The question IEP will have to answer is: "How are you going to do better than that?" he says. See: LPL vacuums up yet another $1-billion cluster of mostly RIA assets Alabama-style.
Gregg and Simmers argue, though, that what they're doing is completely different than what LPL has, because most of the time for a small firm to get access to that plumbing they have to join a larger roll-up and lose some ownership rights or branding. That's not the case with IEP.
Calton, which has just under 200 reps, has a profit margin of 7.5% now, says Gregg. Typically, small broker-dealers have very slim profit margins, closer to 1% to 2%, if they're profitable at all. Calton's revenue, which is around $16 million, Simmers says, will also increase to $25 million soon. This, the owners believe, helps demonstrate what they're able to do with their platform.
That platform, in turn, will be offered to other small and midsize firms to allow them to get in on cost-savings that can be found in bulk, but without having to sell to a large aggregator or roll-up. Anyone will be able to subscribe to iBITS platform, or to sign on to share health insurance costs or contract negotiations — while still maintaining their own ownership.
That, says Simmers, is something that's never been offered to smaller firms before.
"No one else is sharing their technology with small broker-dealers," says Simmers. "No one has had these conversations with these people before."
Friendly buy-outs
In addition, IEP will be "opportunistic," says Gregg, about acquiring firms looking to sell. Simmers and Gregg say they hope advisors who sign on to use their shared-services platform decide to sell to IEP Financial when the time comes for them to get out of the business. IEP will also look to make friendly acquisitions of both member and non-member firms wanting to sell, but that won't be IEP's primary focus. See: Why exactly private equity firms are dumping money into IBDs at a time when many are going bust.
"We're not acting as a serial acquirer," says Gregg. "We're not trying to be a roll-up firm first."
Deep pockets
The group certainly has big plans for itself and believes it can help save the smaller firms in the broker-dealer industry. While everything is self-financed right now, Gregg says, part of the announcements and partnerships in the works involve a "very deep-pocketed partner." But, while Gregg says there are advisors in the pipeline and partnerships in the works, more than one industry expert is waiting to see if it comes to fruition.
Gregg says they've been talking to Dynasty Financial Partners as well about a partnership, because there are things they can help each other with, but "it's too early to say."
Dynasty's response is that it is constantly examining new platforms to enhance its offerings. "We wish Keith and his team well and, as advocates of independence, Dynasty cheers for all the entrepreneurs in the independent space, whether we are partnered with them or not," says Sally Cates, director of communications for Dynasty. See: Dynasty Financial recruits another field general from the Citi-Smith Barney army.
Old tricks, new dog
Clearinghouses such as Pershing LLC, says Simmers, have offered these kind of cost-saving services and products to small broker-dealers, before, but not at affordable prices.
But Jim Crowley, chief relationship officer at Pershing, says the company has been offering technology solutions, back-office solutions, mid-office technology solutions and product platforms to broker-dealers, RIAs, and hedge funds "at competitive and fair prices" for years.
"We've been doing it successfully for the last 73 years," says Crowley. There are currently about 1,500 advisors globally on the platform."
What IEP hopes to do slightly differently is offer a complete shared services package that would be paid for through a portion of the costs cut or revenue generated. While that fee hasn't been determined yet, it could be as high as 50% of those savings or revenue generated, says Simmers.
The idea of acquiring firms along the way isn't new either. Virtually every broker-dealer buys up what it can. Having a real succession program for advisors to hand over the reins to would be a important step to differentiate IEP Financial and help grow the firm, says Roame.
"Many firms have [succession] programs. Few work well," says Roame.
High calibers
In order to really get off the ground, capitalizing on the contacts, experience, and Rolodex of the founders has "got to be the key to their success," says Dannemiller. But, again, that's not a new idea. Almost every new firm, RIA, or IBD has a laundry list of founders with connections, relationships and reputations, he says.
But, IEP Financial argues, its offerings are better.
"None of these other firms have had people of the caliber of John [Simmers] working there," says Scott Sherwood of his IEP Financial co-founder. While people have the resumes to point to, he argues, every one of the partners at IEP Financial has built things from the ground up. "We've been in the trenches."
---
Mentioned in this article:
---
---
Share your thoughts and opinions with the author or other readers.
---