News, Vision & Voice for the Advisory Community
CONCERT sees CAIS catering to the $200 million-plus set while its current alts provider tends to those who may like their hedge funds in mutual-fund wraps
August 21, 2012 — 8:32 AM UTC by Kelly O'Mara
Hoping to strengthen its appeal with large, high-end advisors not impressed with its "disjointed offering" of alternative investment products, CONCERT Wealth Management Inc. has signed with CAIS, a technology platform that provides access to alternative investment funds.
"As we grow our firm, we're seeing a lot of advisors who work with high-net-worth clients and have used these strategies," says CONCERT chief executive Felipe Luna. They want to be "more aggressively involved in alternative investments." Luna is betting that more sophisticated advisors will respond to CAIS' alternatives platform.
Edged out?
To date, CONCERT has provided its advisors with access to alternatives directly through custodians, as well as through a contract with Altegris Advisors LLC for the last four years — a combination of services and products that Luna called "disjointed." Altegris, which was bought by Genworth Financial Inc. in late 2010 and became part of Genworth Financial Wealth Management Inc., provides direct access to traditional hedge funds through baskets of managers and also offers hedge fund strategies in mutual fund wraps at lower minimums than traditional limited-partnership hedge funds. The mutual fund-hedge fund strategy is popular among smaller advisors and clients who can't meet minimums or don't have the risk tolerance for other kinds of alternatives. But, Luna doesn't think it necessarily is what larger advisors want for their high-net-worth clients — just-as-well, because it's not something CAIS even offers. See: A more liquid alternative to alternative investments catches on.
Dick Pfister, managing director of Altegris, disagrees that Altegris can't serve larger advisors as well as CAIS — nor does he think the larger advisors at CONCERT will abandon Altegris simply because there's a new kid in town. "I don't know why [Luna] would say that," he says.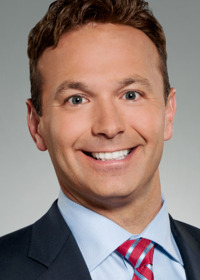 Dick Pfister: Altegris' arrangement with CONCERT
is by no means slowing down.

For a start, says Pfister, current advisors using Altegris would have to redeem assets out of Altegris funds and transfer them to CAIS, and advisors are often hesitant to make those kind of moves for fear of disrupting clients. Pfister says he hasn't seen any redemptions yet, nor does he expect a large number. In fact, he says, the agreement Altegris has with CONCERT is "by no means slowing down." CONCERT uses some of Altegris' educational materials about alternatives in information for advisors.
But, Pfister doesn't think the alternatives platforms have to pigeonholed. It's simply tempting for CONCERT to have as many flashy options as possible to advertise and attract new advisors — particularly given the current appeal of alternatives.
"CAIS is just another provider," he says. "You want to have the widest breadth of products as an advisor."
Barbell shaped
Founded in 2005, CONCERT provides a kind of "wirehouse lite" for RIAs and breakaway brokers, providing some support and integration while allowing them the independence to choose their own products and services. The San Jose, Calif.-based firm currently has 54 affiliate advisors and $1.5 billion in assets. It has also rolled out a hybrid broker-dealer arm to augment the fee-only business. See: Why one UBS advisor broke away even knowing that his former partner would keep the 401(k) assets.
But, CONCERT is hoping to expand and in order to do that it needed to have products and offerings in the trendy alternatives sector that would speak to both ends of its business: the small and the large.
Luna says the firm's new advisor pipeline is "barbell"-shaped — evenly split between the small and large ends. Forty percent of the RIAs joining CONCERT recently have assets in the $35 million to $60 million range and 40% have assets of more than $200 million. See: CONCERT Wealth Management nabbed 12 wirehouse teams in the last 12 months and this wirehouse-lite is just getting started
The contract with CAIS, the firm hopes, will serve the needs of that top 40%, though the platform will be available to all CONCERT advisors.
More exotic instruments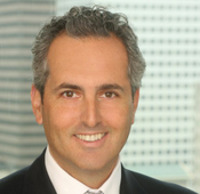 Matthew Brown's firm has denied membership
to some firms.
CAIS sees itself primarily as a financial technology company. Through its technology platform, it provides access for advisors to various alternative assets, such as limited-partnership hedge funds, private equity, venture capital and precious metals, as well as analytical tools and reporting for those assets.
The 25 employees based in New York and Sydney, Australia, with a branch office in Zurich, are mostly in operations and tech, client support, a financial group and marketing/sales people. Along with a partnership with Mercer Investment Consulting, which conducts its due diligence on all CAIS products, and arrangements with all the major custodians, the company also has a contract with State Street Global Services to provide investment operations.
While CAIS Group LLC CEO Matthew Brown declines to disclose the amount of assets CAIS has on its platform, he does say that its clients total $200 billion in assets under management. Those CAIS member firms are primarily made up of RIAs such as HighTower Advisors LLC, Focus Financial Partners LLC and CONCERT, broker-dealers such as Jefferies & Co. Inc., private banks and other wealth management firms. Brown says there are a few hundred member firms and a couple thousand advisors using the platform and that CAIS is increasing the assets on its platform at a rate of about 20% per month, which he believes can serve both ends of the advisor spectrum.
"We have access to a lot [of alternatives products]," says Brown.
Becoming a "member firm" or client of CAIS involves simply signing a contract giving that firm and its advisors access to the platform. But, Brown's company has denied membership to some firms because it didn't believe they had the potential to fully utilize the platform.
How unique?
Luna says he has been working with CAIS for "a long time" to figure out how to better address the needs of the larger advisors CONCERT has and is seeking. One of the issues that Luna says was a concern over that time was the ability for CAIS to have arrangements with all the major custodians, something the relatively new alternatives provider had to develop. But Luna now believes the firm will fill an alternatives hole for his company.
Brown certainly agrees that CAIS is able to offer things CONCERT didn't have before.
"We don't really see too many firms like CAIS," says Brown.
---
Mentioned in this article:
CAIS
Manager Research
Top Executive: Matt Brown, CEO
---
---
Share your thoughts and opinions with the author or other readers.
hyipinvestors said:
July 15, 2014 — 3:01 PM UTC
Legit HYIP – Invest With Perfect Money,Egopay and Bitcoin
Confident in your choices. Clear about your goals. In control of your financial life. That's how we want you to feel when you're planning for your future. And that's why Legit Hyip puts you and your needs at the center of our business, from our approach to our philosophy on how advisors work with you. Learn more about what Legit Hyip can offer you below.
Deposit Now ( Perfect Money Investment ) 100% Guaranteed Return
http://www.legithyip.net
PerfectMoney Proof of Payment
http://www.payinghyiponline.com/legithyip.html
Zest Joy said:
February 24, 2015 — 3:24 PM UTC
Nice article with good information and also at very good article on CAIS https://structurednotes.wordpress.com/cais/
Robert Claw said:
March 3, 2015 — 8:10 AM UTC
Very good one on matt brown. another good on matt brown at: https://structurednotes.wordpress.com/tag/matt-brown/ here you can get good information on matt brown and cais
John said:
March 24, 2015 — 11:40 AM UTC
very nice article to read.
John Digo said:
March 25, 2015 — 9:49 AM UTC
Very nice article to read.
---
---