Sean Hanlon: It previously was VC-backed. We have it in our blood. We're owner-operators.
Brooke's Note: Sean Hanlon describes himself as a guy who does work as he eats his cold cereal on Sunday mornings. This does not strike me as an idle claim as I look at the trajectory and metamorphosis of his company over the past decade. When we first got on the phone, I thought it was odd that an Atlantic City, N.J.-area RIA was buying an Atlanta-area portfolio accounting software provider. After I got off, it seemed practically a natural move. He's an engineer by training who has found a way back to his trade through the back door. Do advisors who become software company owners stand a chance in the RIA business? Consider that Orion Advisor Services and Advent Software Inc. are two pretty good performance reporting companies — founded by, and still headed by, financial advisors Eric Clarke and Stephanie DiMarco.
Clearing out the venture capitalists and installing its own CEO, Hanlon Financial Group has acquired Interactive Advisory Software Inc.
The Egg Harbor Township, N.J.-based affiliate of Hanlon Investment Management Inc., a $3.4 billion AUM registered investment adviser servicing more than 2,100 advisors, 500 plan sponsors and 27,000 accounts as a TAMP, is buying the Marietta, Ga.-based producer of performance reporting software for an undisclosed amount. There were no outside financiers, and Silver Lane Advisors LLC advised the transaction, according to Hanlon.
Hanlon Financial has appointed its chief information officer, Nathan Berk, as CEO of IAS, replacing John Philpott. Philpott will remain on as president and focus on marketing. See: Interactive Advisory Software joins the horse race with VC funding, a new look, and new CEO.
IAS was founded in 2000 and has about 200 firms on its platform, 90% of which are RIAs.
Tight bundles
"We were in love with the [IAS] technology and we saw an opportunity to bring our all" to make the company prosper, says Sean Hanlon, chairman, owner and founder of Hanlon Financial Group. "We're excited because of the synergies. We're in advisors' offices every day and understand the challenges." Hanlon still directly manages $100 million of the book of business he built as an IBD rep with an IBD that was eventually acquired by SunAmerica, and AIG in turn — through investment managers he employs.
IAS has raised a combined $5 million in venture capital from TechOperators and Total Technology Ventures in the past couple of years and hired heavily in the marketing and sales department as a result.
Philpott comes from a wealth management and tech background. He founded a wealth management and family office firm in 2004 and was one of the original employees of the S1 Corp., an online-payments firm founded in 1995.
IAS is known for packaging its software in a tight bundle with customer relationship management and rebalancing applications that all work from a single database. Its product, Solution 360°, is delivered over the web and contains portfolio accounting, reporting, billing, rebalancing, CRM and financial planning components. Though the company has a lower profile than brands such as Black Diamond and Schwab PortfolioCenter, it has made significant strides in recent years, achieving assets administered of $33 billion. See: Miller/Russell chooses IAS, after considering Advent and Schwab.
'In our blood'
Though Hanlon Financial isn't yet offering specifics about how it plans to proceed with its new business line, it appears the company may take a play out of the Envestnet Inc. playbook, by putting technology and outsourced investments under the same roof. Hanlon has 65 employees, four external wholesalers and 200 selling agreements. It has agreements with several independent broker-dealers, including LPL Financial, Transamerica Financial Advisors Inc. and the AIG Advisor Group. See: As it closes its $54-million purchase of Tamarac, Envestnet details plans to deploy $7 million worth of retention incentives.
"Our experience gained in successfully delivering investment solutions to advisors and their clients for the past 12 years puts us in a unique position to understand the needs of advisors in running their practices. We see this as a terrific opportunity to enhance its capabilities as well as broaden the Interactive Advisory Software business model." Sean Hanlon said in a prepared statement.
He added in an interview: "It previously was VC-backed. We have it in our blood. We're owner-operators."
Double threat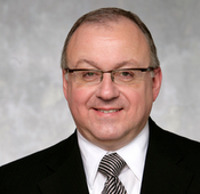 Mark Tibergien: Sean has the advantage
of being both an engineer by
training and an experienced personal financial
advisor.
Hanlon also says that he embraces the idea of getting into the technology weeds because he was originally trained as an engineer.
Mark Tibergien, CEO of Jersey City, N.J.-based Pershing Advisor Solutions LLC, says that Hanlon's background makes this purchase notable.
"Sean has the advantage of being both an engineer by training and an experienced personal financial advisor," he says. "He has built his RIA business from scratch after being one of the top registered reps for a broker-dealer. His singular focus on delivering consistently to the RIAs and registered reps who use his TAMPs is the reason for his success. He has a very disciplined investment management process which make his model portfolios compelling for advisors who outsource investment strategy to him."
Tibergien adds: "This acquisition is interesting and in line with his philosophy about deploying technology to grow his business and serve the advisors he works with. Sean has good business instincts, so it will be interesting to see how he transforms this from an investor-backed idea to an owner-backed business."
Accidental wholesaler
Berk, IAS' new CEO, said he is sensitive the issues relating to passing of this baton.
"We recognize the trust and investment of resources placed in Interactive Advisory Software by our clients and we are committed to the continuation of excellent service. We share their passion for this industry and look forward to working with all the Interactive Advisory Software clients on a vision for the future. They are delivering software that inspires our clients."
Hanlon says the upside of that trust is to gain greater share of wallet from IAS' 170 clients, which advise a combined $70 billion in assets.
Hanlon has a tremendous track record of success since starting out in 1999 — with average 50% annual growth. His hyper-growth germinated after he began managing portfolios for the clients of fellow reps. It was something Hanlon himself never saw coming. "I really, truly did not think I would go into the wholesaler model."
The technology world and Hanlon may not have seen each other coming, either.
---
---
Mentioned in this article:
---
---
---
Stephen Winks
August 20, 2012 — 6:32 PM
IAS founder David Grace has not been recognized as being the first to develop a truly integrated portfolio construction, monitoring and management capability in a planning context which is easy to use that makes advisory services scalable—which is impossible for individual practitioners to achieve. With an authenticated expert prudent process superimposed, its technology is streamlined, scalable, cost effective which can support fiduciary standing.
The new ownership group is building upon a wonderful platform, which with a few enhancements, could be transformational to conventional cobbled together systems which are complex, expensive, difficult to use with out expert fiduciary authentication, long absent in the industry.
IAS can go beyond conventional financial planning programs which are a series of disparate disjointed calculators, by introducing a unifying prudent process (asset/liability study, investment policy, portfolio construction, monitoring and management) in support of fiduciary standing which provide fiduciary standing not possible with planning software and afford an unprecedented level of expert investment and administrative counsel..
SCW
Jim Cannon
August 21, 2012 — 5:17 AM
Great news for IAS users and definitely agree with Stephen regarding David Grace and the platform. Equally impressive and important are the strong combination of advisory practice and asset management experience Sean Hanlon and his team bring to IAS. Sean has a keen eye for where the puck is headed and has a track record of smartly positioning to successfully gain broad advisor acceptance. We fully expect the firm's individual advisors as well as enterprise users such as our firm will gain significant advantage from the new owner's leadership.
Jim Cannon, Dynamic Wealth Advisors
Marie Swift
August 25, 2012 — 3:35 PM
Good move by Hanlon. Great news for firms that use IAS. I'm an IAS fan, having spent quite a bit of time understanding the value proposition and getting to know the top brass there in order to write a white paper for them on Building Enterprise Value in Your Financial Advisory Firm. If you missed the webinar that provided additional insights related to the white paper and featured Julie Littlechild from AdvisorImpact, I encourage you to (1) download the white paper (2) watch the recorded webinar. You can access them from my blog http://www.marieswift.com. The information and insights in the webinar and white paper are even more interesting given the news of Hanlon Financial acquiring IAS.
---